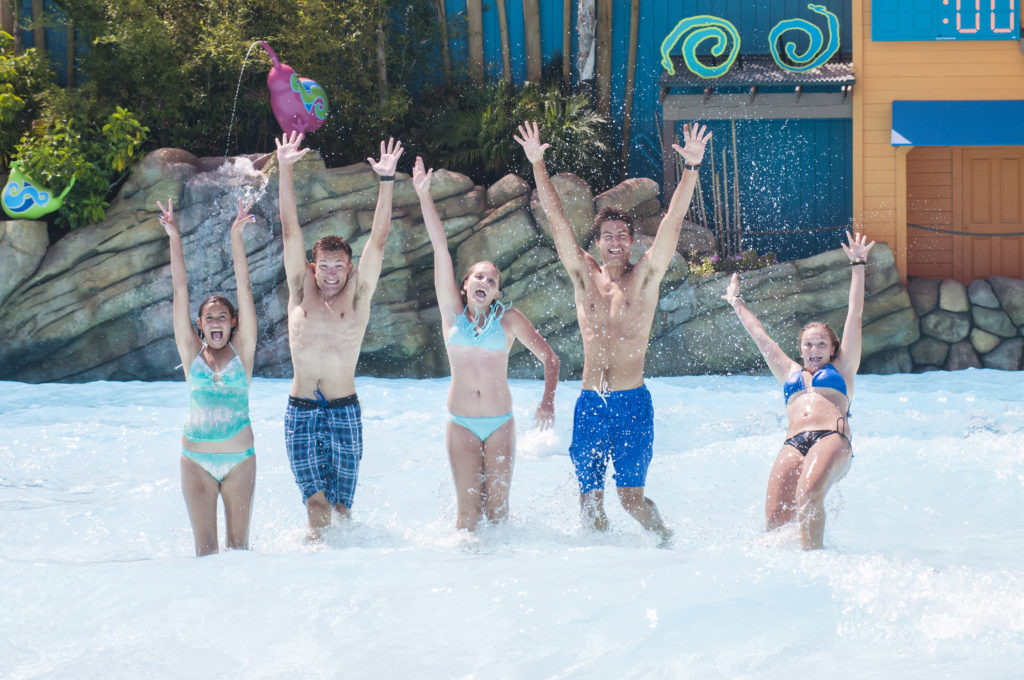 Summer is just around the corner and kids are already itching to get out of school and into the water! Aquatica, SeaWorlds water parkaquatica in Chula Vista features a wide array of attractions for all ages and swimming abilities, one of which passes by a flamingo habitat. The water park was featured on the episode, "Appalachian Splashin'" on Xtreme Waterparks.
Get an Aquatica Splash Pass for $46
Aquatica fans who want fun in the sun all summer long should get their Splash Pass now while it's on sale for less than the cost of single-day admission. With an Aquatica Splash Pass in hand, visitors to SeaWorld's waterpark can enjoy thrilling rides and slides or just relax on a sandy beach, all for just $46! Plus, starting this season, the fun will literally be powered by the sun, with the recent completion of solar panel project that will generate 80 to 90 percent of the park's annual energy use. Aquatica SeaWorld's Waterpark, located in Chula Vista, opens for its sixth season May 25. The Splash Pass can be purchased online now at the special price for a limited time.
Aquatica is like no other waterpark, combining high-speed thrills with the amenities of a beachside resort. From serene to extreme, experiences range from lounging on sandy beaches or luxuriating in a private, reserved cabana, to splashing and playing in heated pools, to journeying down high-speed water slides. All this sun-powered fun takes place amongst a lushly landscaped, South Seas-themed, resort-style environment. Up-close encounters with Caribbean flamingos and freshwater turtles round out the experience, as only SeaWorld can.
Summer Season Starts May 25th
Aquatica is located at 2052 Entertainment Circle in Chula Vista. The 2018 operating season starts May 25 and continues daily through Sept. 3, then weekends Sept. 8 through Oct. 7.
How much is admission?
Admission is $47.99 for ages 10 and older and $42.99 for ages 3–9. For a limited time, the 2018 Splash Pass costs $46 and includes repeat admission to the waterpark all season with no blackout dates (parking not included). An Aquatica season pass (including parking) is available for $89.99, and a two-park pass for both Aquatica and SeaWorld is also available, starting at $159.99. For more information, visit www.AquaticaSanDiego.com or call (619) 222-4SEA.