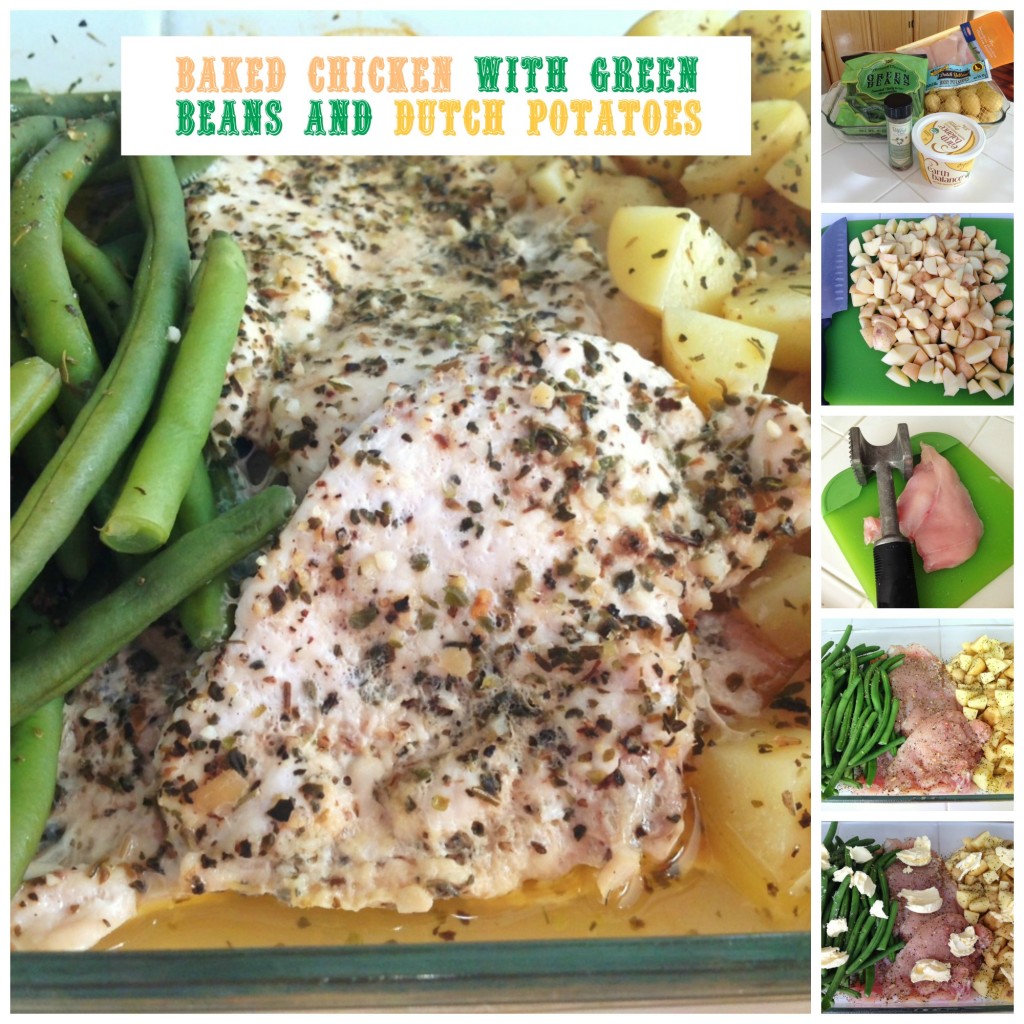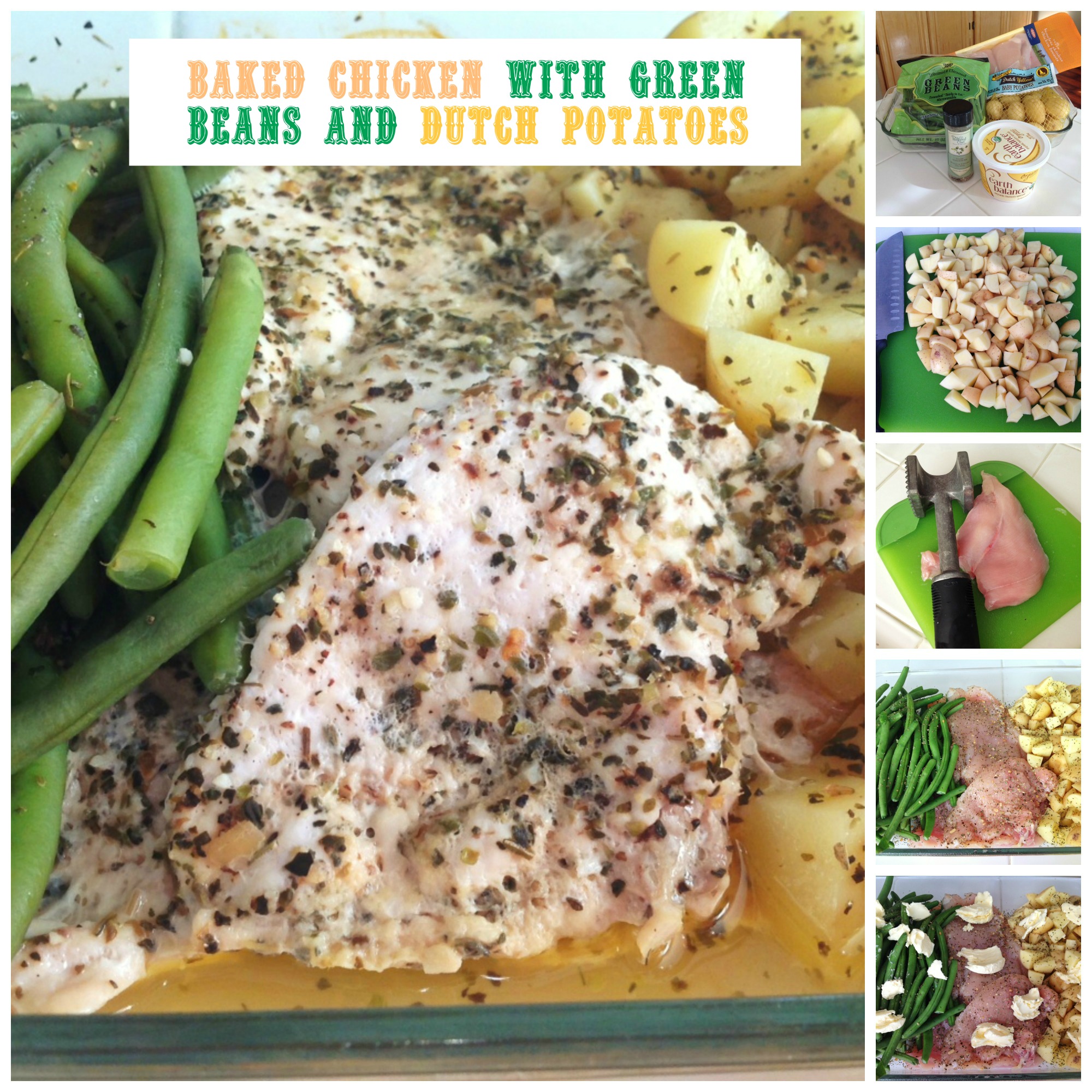 I am embarrassed to admit it but I am not that great of a cook. I can follow a recipe with sharp precision but when it comes to just whipping something up I just cannot do it. The best thing I make for dinner is reservations.
However, tonight I was in a bind and could not get the the store so I had to improvise with what I had in the house. After looking through the fridge I found some ingredients that I could throw together in a baking dish. It actually turned out way better than I expected.
It only has 6 ingredients and  was  super easy to make. The Ingredients are:
Chicken
Green Beans (fresh are better)
Dutch Yellow Potatoes
Italian Seasoning
Butter
Salt and Pepper
(optional) Nandos Peri-Peri Sauce for dipping your chicken
Start by preheating the oven to 350 degrees. Spray an 8 x 11 baking dish with Pam to prevent sticking. Then cube the potatoes. If you leave them whole they will not cook fast enough and will be underdone while the chicken and green beans are done.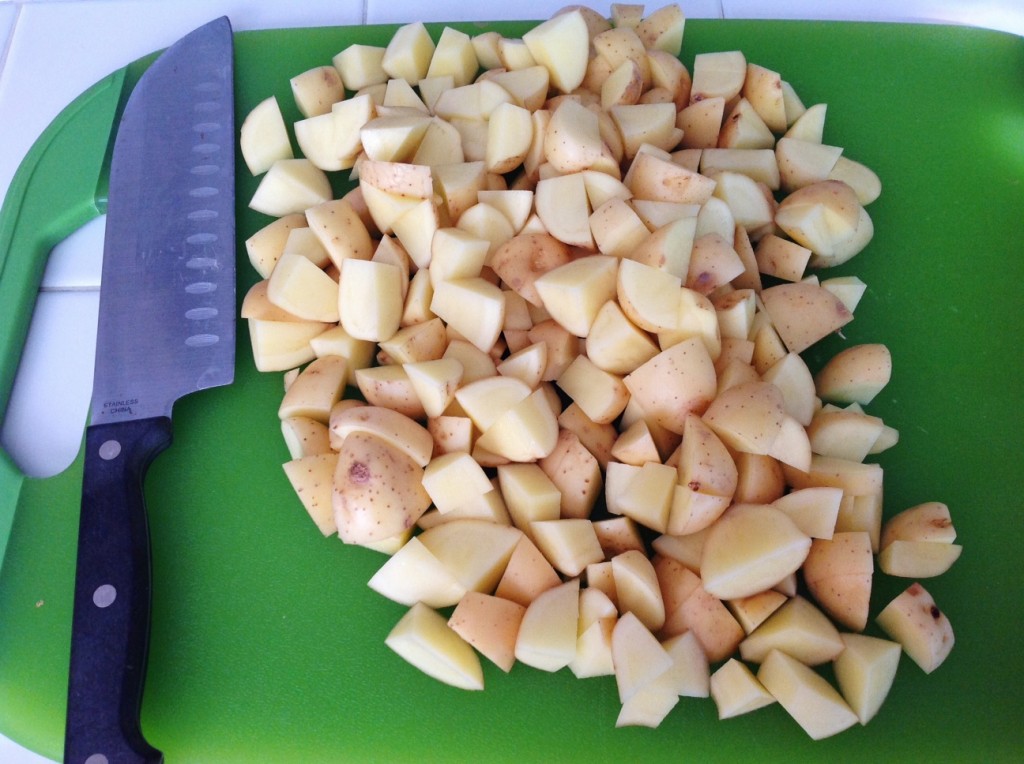 Then Half your chicken breasts. I prefer to do this because I find that the breasts cook more evenly. If you like you can also use a mallet and pound out your chicken.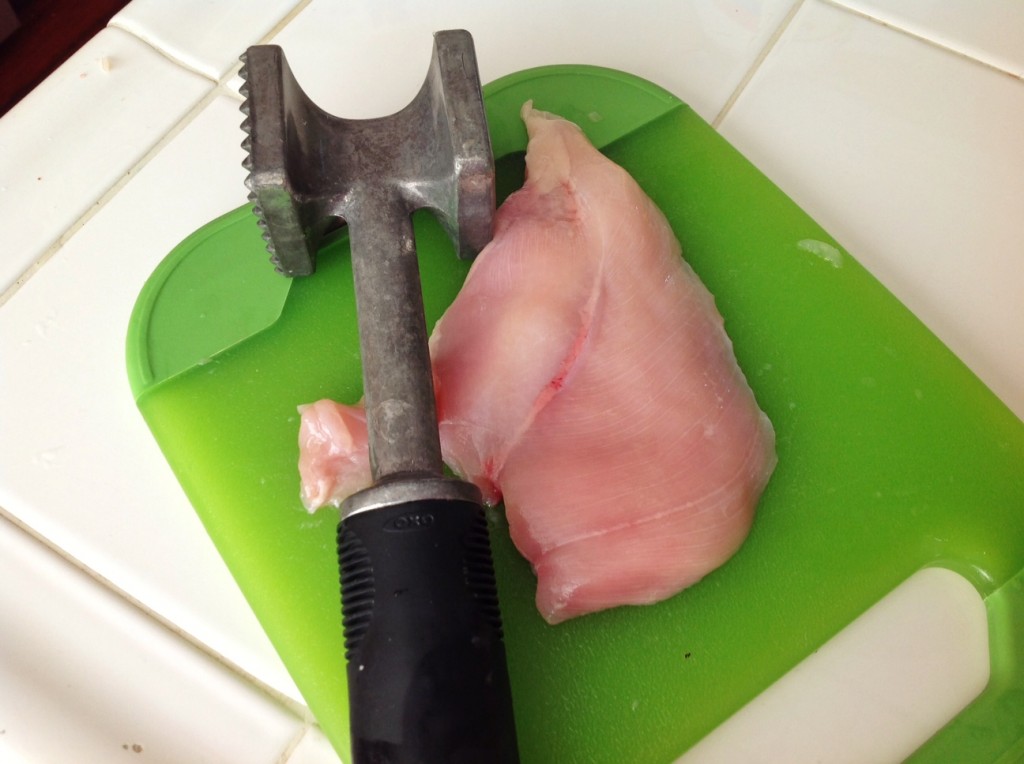 Next, arrange your chicken in the middle of the baking dish. Add the green beans (I prefer fresh green beans over frozen) on one side and the cubed potatoes on the other. Then sprinkle it with Italian Seasoning. I prefer not to use  the Italian Seasoning from a packet as I find it too salty. Instead I choose to use Pampered Chef Italian Seasoning Mix.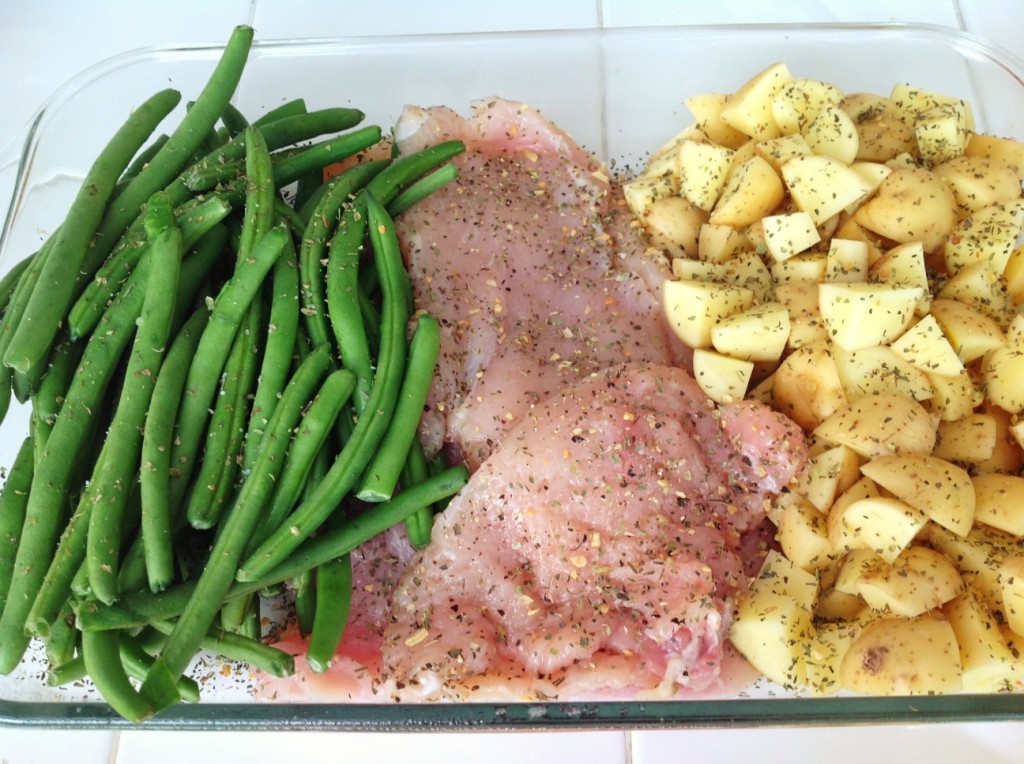 Finally add 1/4 stick of butter slivers on top of everything. This may be too much or too little for your taste so you can decide how much to use. I used earth balance from Trader Joe's in this recipe and it worked great! Cover it with foil and cook at 350 degrees for 60 minutes and BAM you have a main dish with side dishes cooked all at the same time!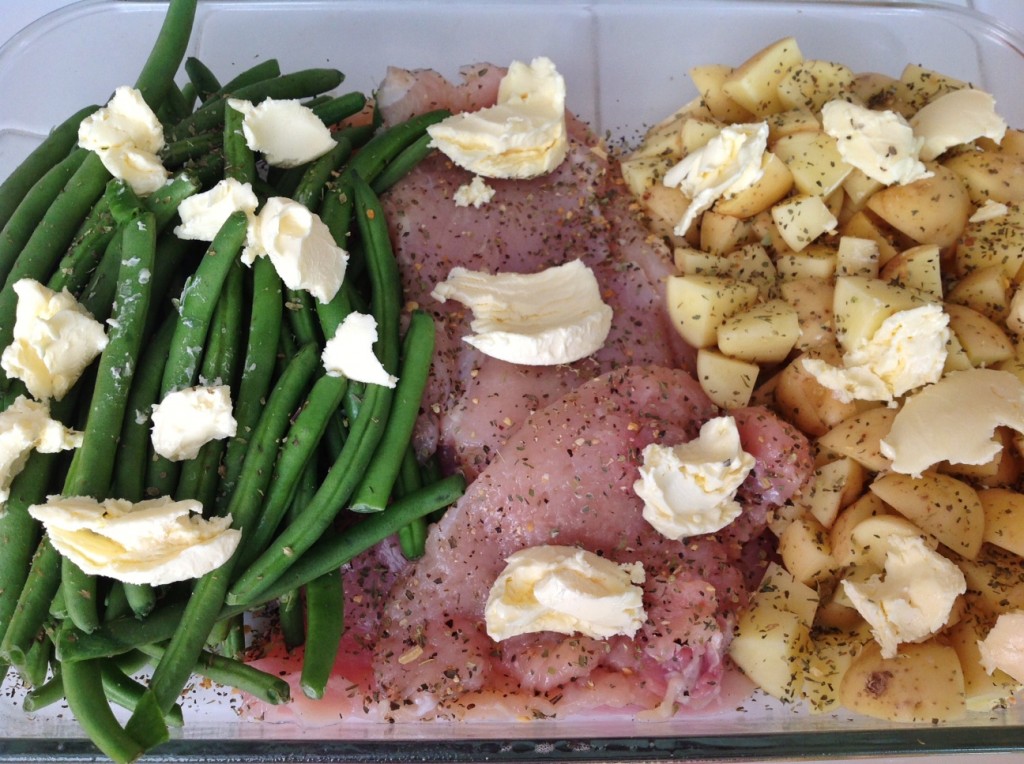 Final Product!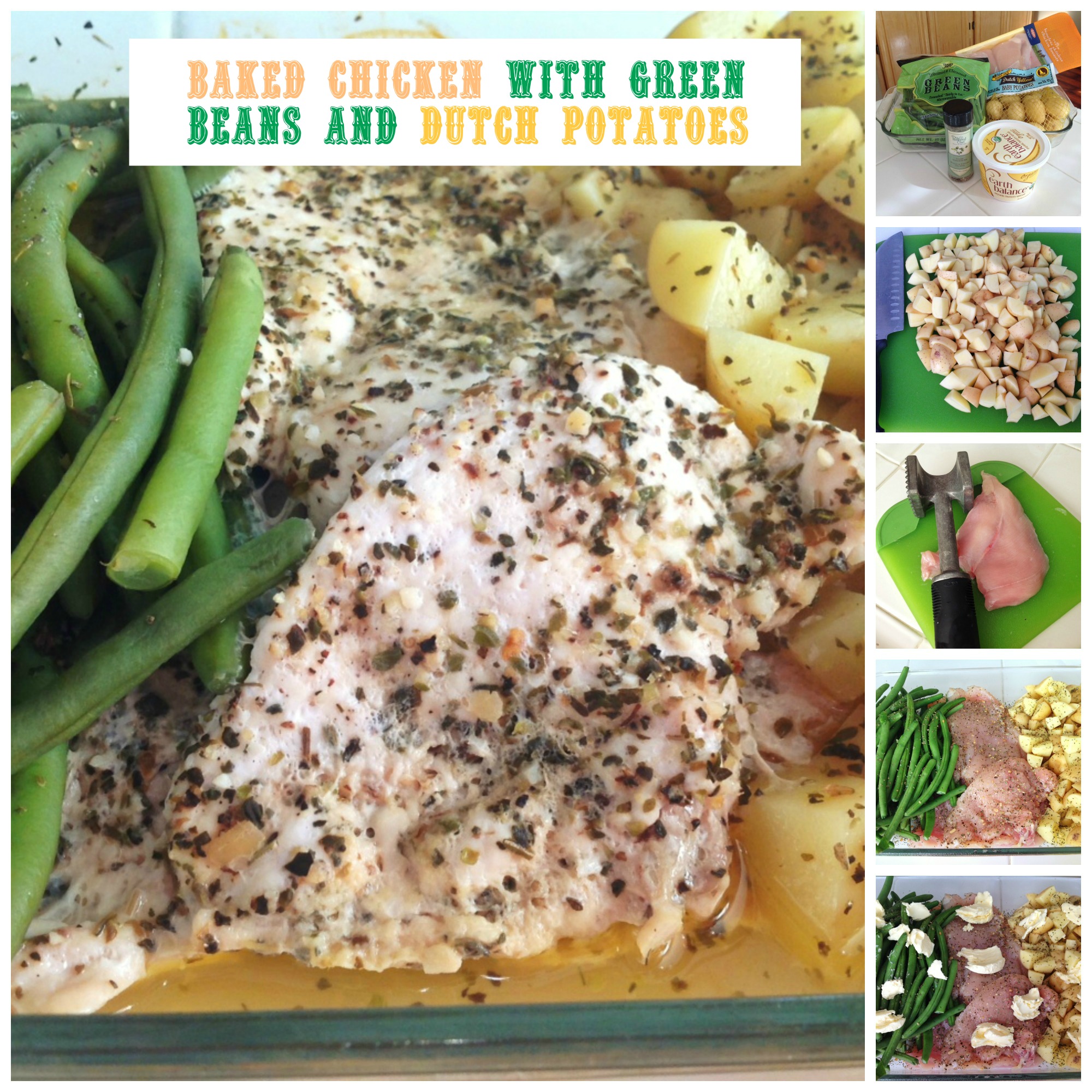 Baked Chicken with Green Beans and Dutch Potatoes
Cook Time
5
hours
50
minutes
Total Time
6
hours
5
minutes
Ingredients
Chicken

Green Beans

(fresh are better)

Dutch Yellow Potatoes

Italian Seasoning

1/4

Stick of Butter

Salt and Pepper
Instructions
Preheat Oven To 350 Degrees

Spray an 8x11 baking dish with Pam

Cube potatoes (If you leave them whole they will not cook fast enough)

Half the Chicken Breasts (If too thick they will cook unevenly w/ everything else.

Layer chicken in middle of baking dish

Add Green Beans on one side

Add Potatoes on the other side

Sprinkle Italian seasoning over everything (I don't recommend packet seasoning)

Add a few slices of butter on top

Cover with aluminum foil

Cook at 350 degrees for 60 minutes