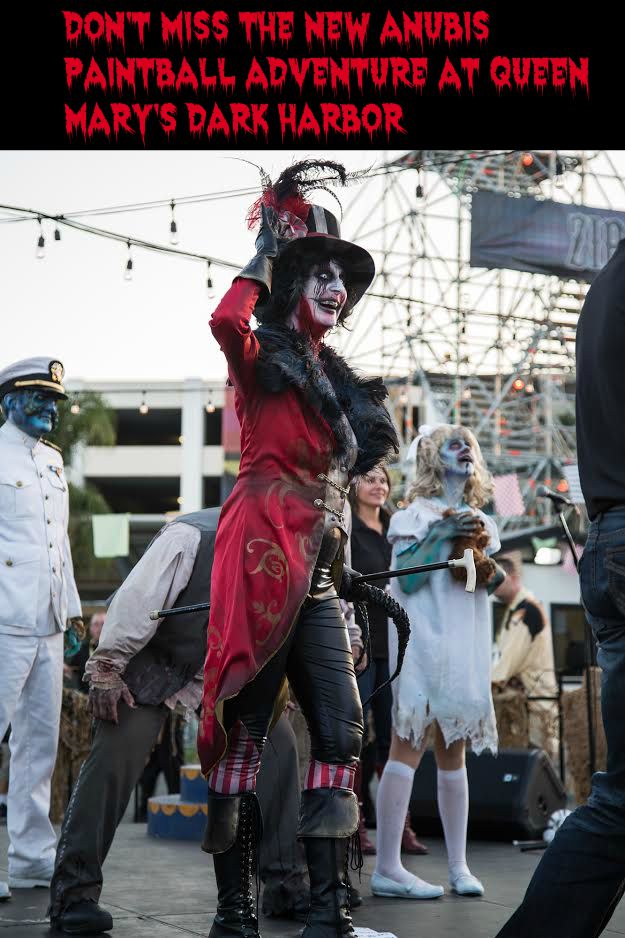 Every Year The Queen Mary in Long Beach puts on a spectacular Halloween Event that is known for its scary mazes, and awesome special effects that will have you screaming louder than you ever thought you could. Each year its better than the last and this year is no different.
The Queen Mary's Dark Harbor  comes to life from October 1 – November 1, 2015. In addition to Dark Harbor's horrific new maze, Lullaby, that tells the tale of the ship's youngest soul, Scary Mary, the annual fright festival is thrilled to unveil the all-new Anubis Paintball Adventure.
New Anubis Paintballl Adventure
Includes LED 3D paintball against a gaggle of mummies, monsters and myths.
Lullabye Maze
This brand new Lullaby maze will take you on a frightful voyage with Dark Harbor's youngest soul, Scary Mary, who has haunted the Queen Mary ever since her horrific drowning in the poolroom in 1952. Dark Harbor will also welcome the new Side Show of Freaks and Oddities and the Side Show Bar that will bring guests up close into the grotesque world of freaks.
More Mazes
Dark Harbor's signature haunts Deadrise, Soulmate, B340, Circus and the Voodoo Village will be wrought with more horrific monsters than ever before.
Buy Tickets
Ticket prices start at just $20 online, with Fast Fright, VIP Passes, and lodging packages available. For more information or to purchase tickets online, visit www.queenmary.com/dark-harbor.