As a busy mom, I don't have a lot of time to spend on make-up. I wish I did because in between school drop offs, school pick ups, and after school sports I have a lot of face to face time with various people. I do my best to wear the basics like foundation and mascara but let's face it, sometimes I can't even accomplish that. Don't feel bad though, because I recently came across the art of eyelash extensions and now I can walk out the door feeling confident and fabulous!  Amazing lash Studios in Tustin, CA is the place to have this done. The location is clean, trendy and super friendly.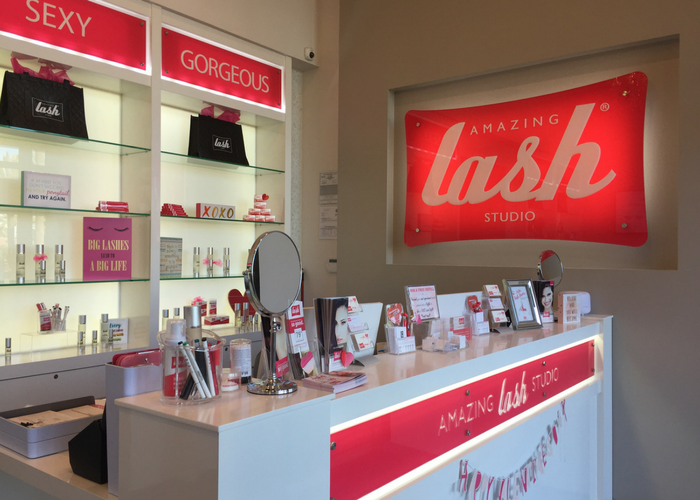 As a new client they will ask you to fill out a few forms but it doesn't take longer than 5-10 minutes. The facility has very friendly staff and they are extremely accommodating. I loved how trendy the interior was with all of the cute chandeliers and comfortable couches.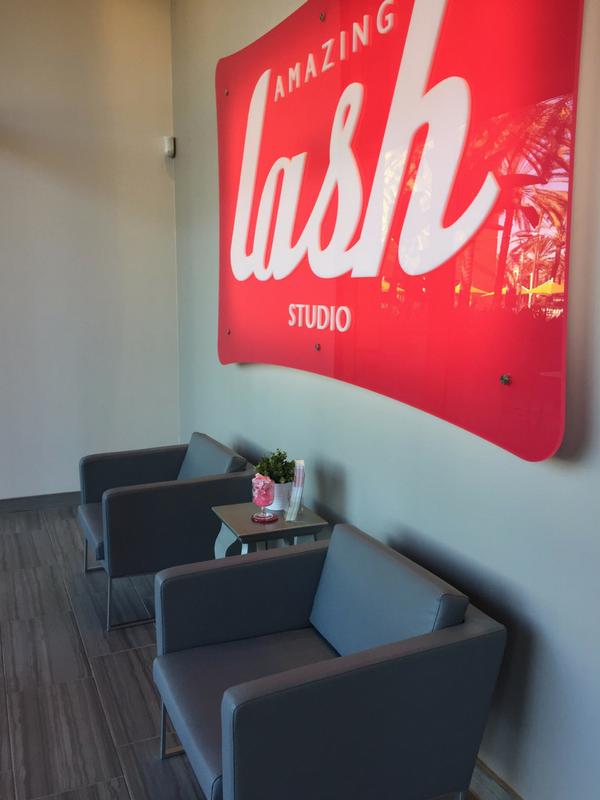 When it's your time to go back, you will be taken to a room with a hydrolic table where they will show you samples of different kinds of lashes to choose from. They have long lashes, full lashes, sexy lashes, and more. If you can't decide what you like just ask your technician and she will give you her opinion. I let my technician decide for me and I was so pleased with her choice.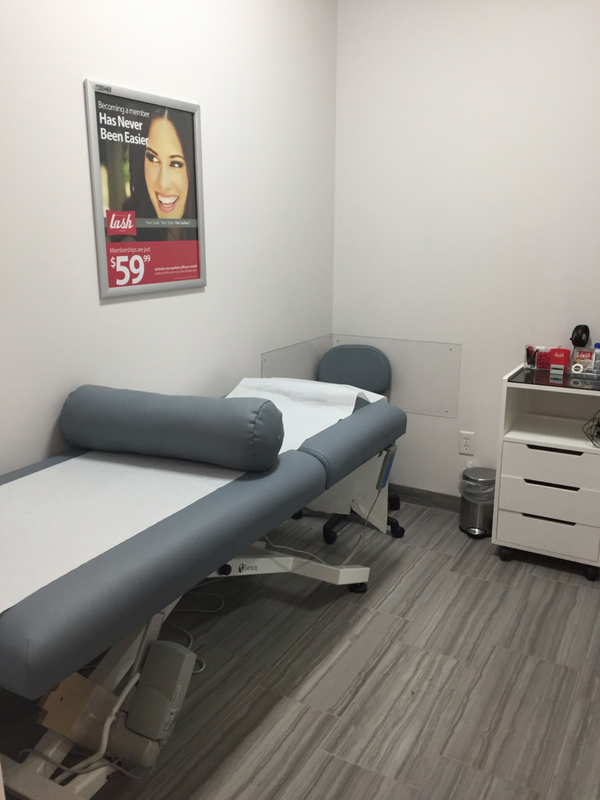 If you have never had eyelash extensions before be aware that a new set can take up to two hours. My technician finished in about an hour and a half and I took the most incredible nap I have had in a really long time.
How Are Eyelash Extensions Applied?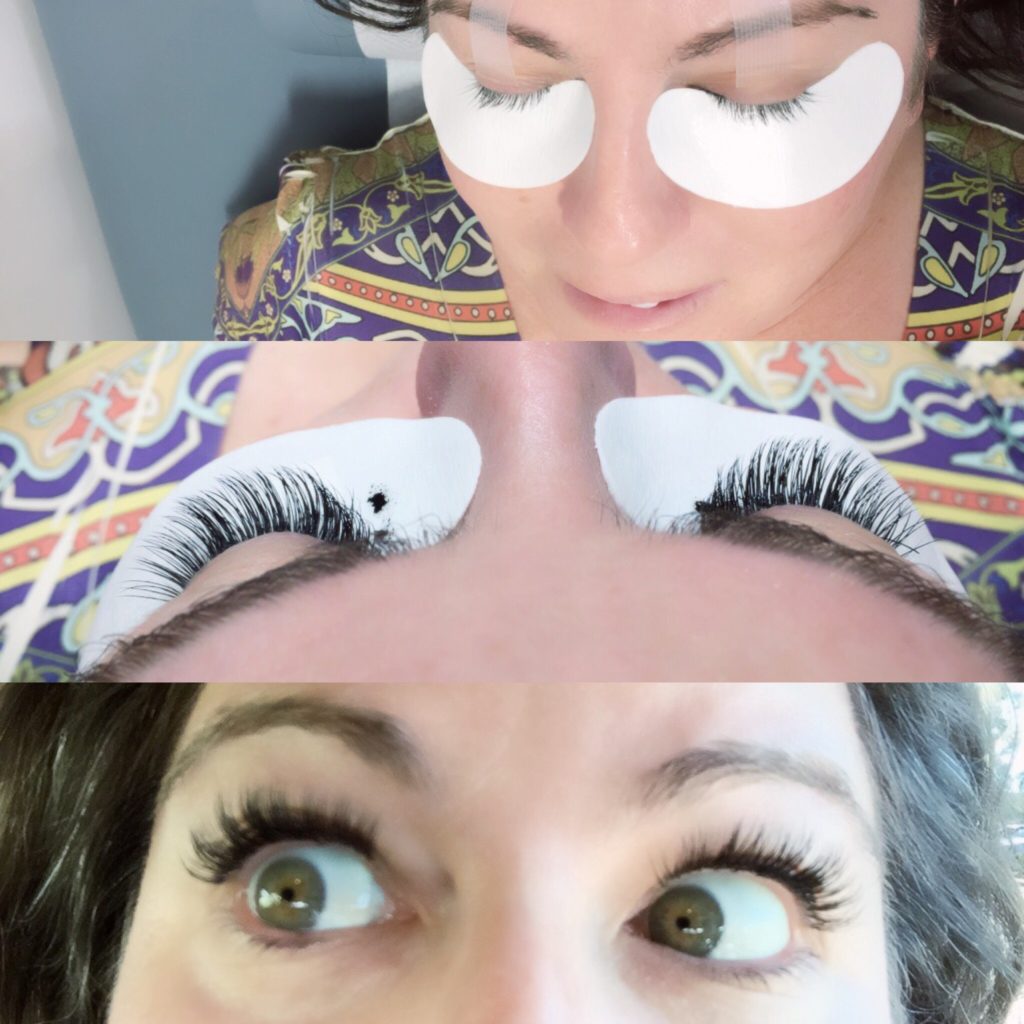 The process of eyelash extensions is very relaxing for you, the client. In a quiet room with your back on the massage table you will enjoy dim lights and soft music as you lay peacefully with your eyes closed. First, your stylist will use medical grade non-stick tape and tape down your bottom eyelashes. Proper care is taken to do this in effort to avoid glueing your bottom lashes to your top eyelashes. A tiny drop of black adhesive is placed on a stone. Tweezers are used to isolate an individual eyelash. The artificial eyelash extension is dipped in the medical grade adhesive then positioned on top of the natural eyelash. This process is repeated for up to 2 hours until the desired fullness of lashes is received.
Your technician will give you a mirror at the end for you to see and you will be amazed at the difference. Take a before and after photo so you can compare.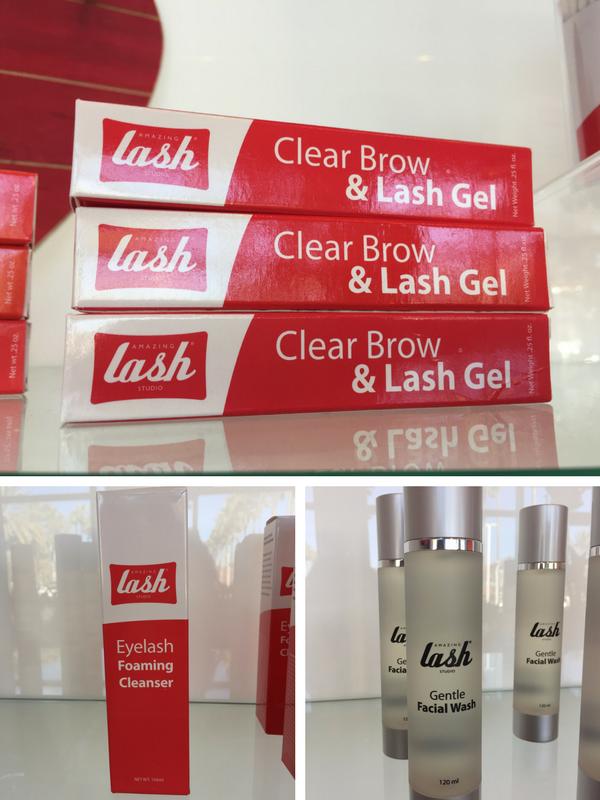 After your treatment you can purchase eyelash products to keep them looking great and lasting longer. All of their products are specially formulated to work with their lash extensions and adhesive, and they are gentle on your face.
Amazing Lash Membership
For those who want to keep up the extension process, you can join their membership program where you get perks such as 25-35% off the regular prices on refills, 10% off on all Amazing Lash retail products, priority booking, referrals and so much more. The membership is valid nationwide so you can get your lashes near home, work or even when traveling.
Tips For Maintaining your lash Extensions
Do not use oil-based products of any kind, on or near your eyes.
Avoid touching lashes directly.
Sleep on your side, not face-down.
Wash lashes twice each morning and twice each evening, using an oil-free eye wash.
Brush lashes daily, from middle to the tips with your Retractable Lash Styling Wand.
Avoid applying oil-based or waterproof cosmetics and creams on or around the eyes.
Apply a translucent powder on top of any product applied to or around the eye area.
For more information visit Amazing Lash Studio on Facebook and Twitter.