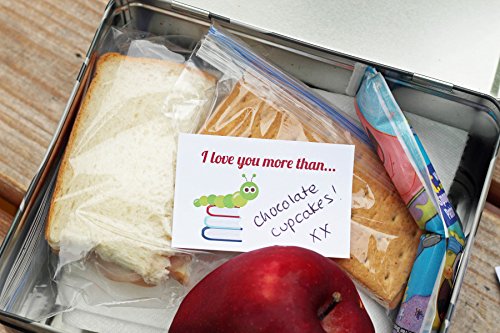 Credit: amazon/sprinkled joy
I love putting little suprises in the kids lunchboxes for school. I did it for my now teenage son when he was little and he is always used to come home and tell me how much he liked it. I used to smile right around lunchtime everyday knowing that my son was probably reading a note I left him.
Now that I have 2 more kids my mornings are busier so I can't seem to find the time to do it but recently I cam across these cute Designer Lunchbox Notes from Amazon. They are the perfect size and have such cute little saying on them.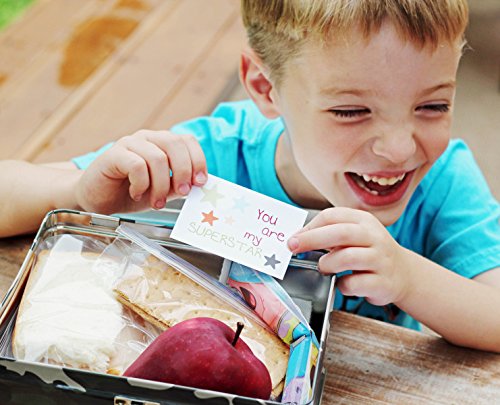 Credit: amazon/sprinkled joy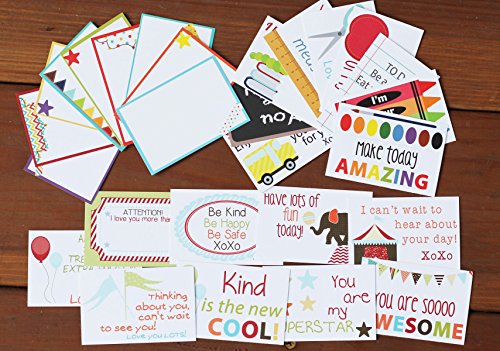 Credit: amazon/sprinkled joy
Features:
UNIQUE GIFT – For parents of school children for when their child opens their Star Wars, Hello Kitty or Disney Frozen lunchboxes they will find a special note from them.

CUSTOMIZABLE – Some cards are patterned but blank in the middle for a hand written note from mom or dad to your special boy or girl. You can also write on the back. Printed on card stack for that purpose.

DOUBLE PACK OF CARDS – 2 packs of 27 cards for a total 54 cards will help you brighten your student's day in their lunch box or bag with a special note.

2×3 INCHES – small and compact to fit in lunchboxes or lunch bags or whatever lunch container your kid uses.

CARD STOCK – It is made of think card stock paper so make sure that if you have a cooler, insulated for hot or cold food, lunch bag or tin lunchbox that you seal up your bags because the paper will stain.
Where can I buy them?
You can purchase them on amazon right here.