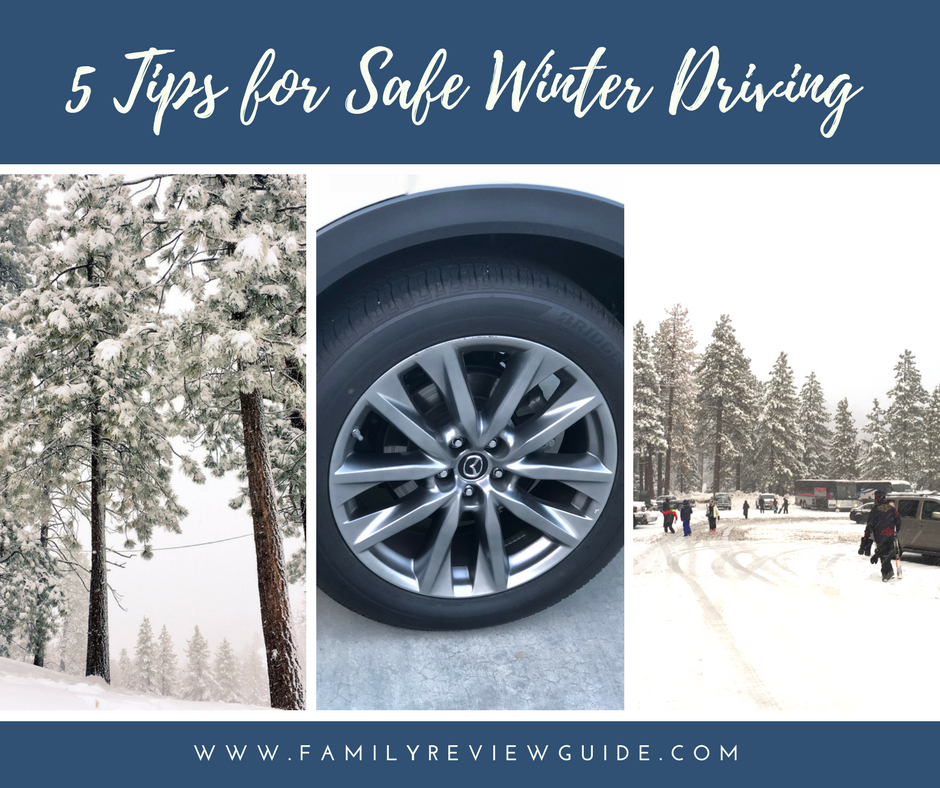 Winters in Southern California are about as mild as vanilla ice cream. The only snow we typically see is in the distance up in the mountains. This particular year has been exceptionally mild with almost no visible snow in Big Bear or Wrightwood. However, it is always good to be prepared in the case there is a sudden change in the weather prompting the need for security precautions.
5 Tips For Safe Winter Driving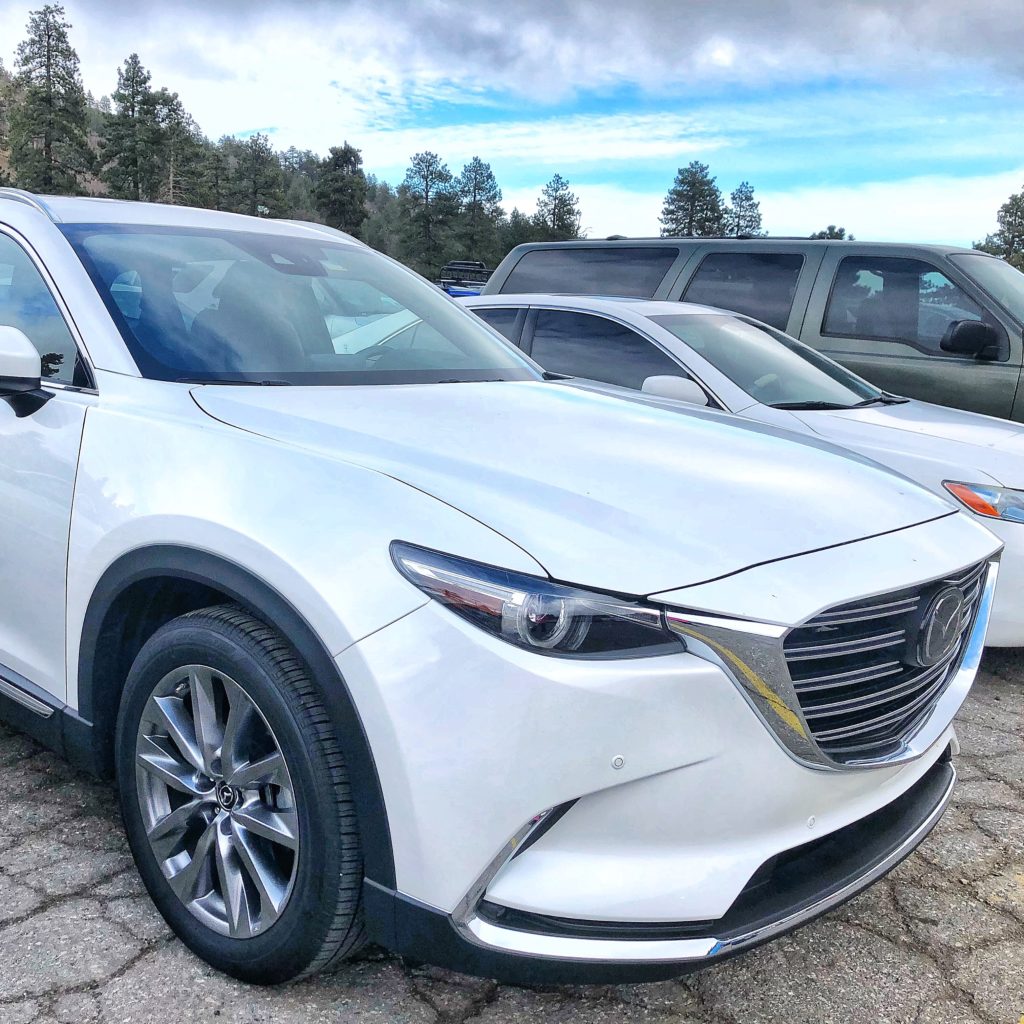 1. Carry Chains With You
If you don't have a car with AWD then carrying chains is always a smart decision, especially when there will be inclement weather. here are what typical road conditions are:
R-0: No chains required R-1: Chains required, unless you have snow tires R-2: Chains required, except on 4-wheel-drives with snow tires on all four wheels R-3: Chains required, no exceptions
I test drove a Mazda CX-9 for a week and took it up to Wrightwood for the day. Although it wasn't snowing I felt extremely safe knowing that the CX-9 has introduced a predictive form of all-wheel-drive called i-Activ. Normally the i-Activ system delivers 98% of the power to the front wheels. An array of sensors looks for impending tire slip and begins to shift power to the rear wheels before the driver notices.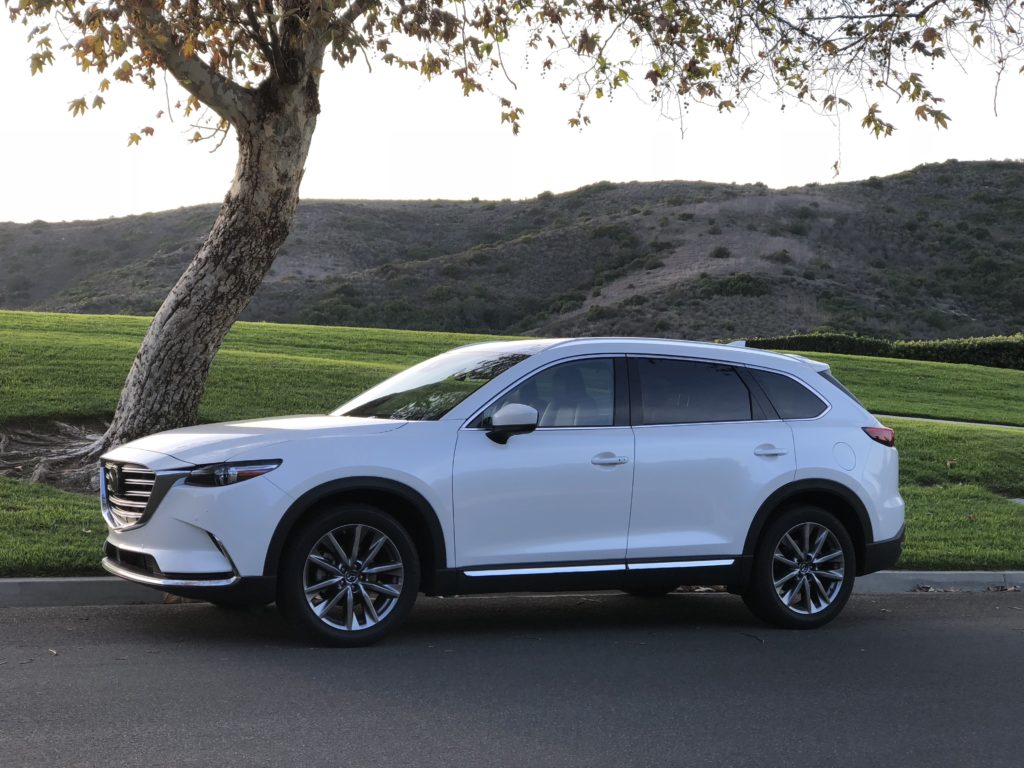 2. Make sure your tires have good tread and are properly inflated
One of my concerns while driving to the mountains was "what if I get a flat tire in the snow?" Fortunately the Mazda CX-9 has tire pressure monitoring system (TPMS) and monitors the pressure for each tire. If tire pressure is too low or too high in one or more tires, the TPMS will turn on a warning light on the instrument panel and sound a warning beep for about three seconds.
3. Never Brake Suddenly
The Mazda CX-9 has Smart City Brake Support which  is designed to reduce rear-end collisions by allowing a vehicle to stop at low speeds before a frontal impact. Just about 60% of rear-end collisions happen under 20 mph. While driving on ice – use brakes lightly.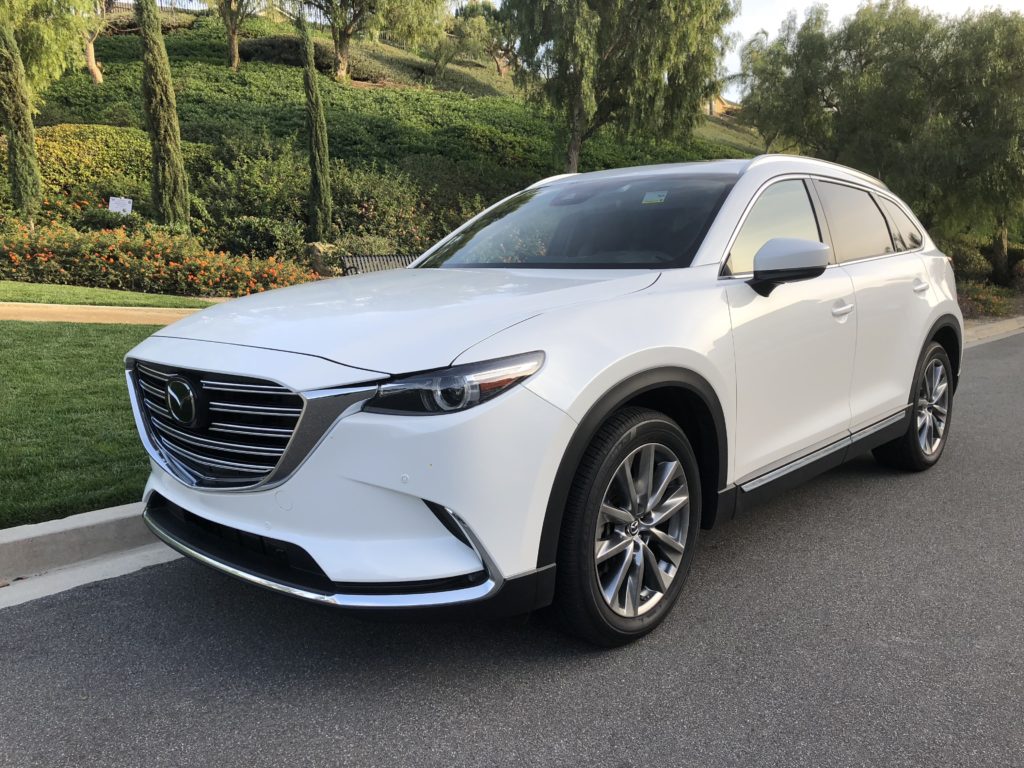 4. When driving uphill Use Traction
If you have ever driven to Big Bear you know what a trecherous road it is. Lots of uphill climbing, twists and turns.  Last time I drove it I pulled over to the side of the road to let other cars go my me because I was driving so slow. stopping on and uphill climbing is not the easiest. however, if you have a Mazda CX-9 you will have the reassurance of  The Hill Launch Assist system. It counteracts the laws of physics simply by keeping the brakes applied just a little longer after you remove your foot from the brake pedal.
Once your foot is removed, the feature will hold the brakes for an extra two seconds. This will allow you just enough time to move your foot from the brake pedal over to the accelerator pedal, meaning the vehicle won't have time to start rolling in an undesired direction before you apply the accelerator.
When your vehicle is facing down a hill, Hill Launch Assist will go into action when the shift lever is in the reverse position. When the vehicle is facing up a hill, the system will operate when the vehicle is shifted into drive.
5. Always make sure your phone is fully charged 
Carry emergency supplies, including: food, water, warm clothing, blankets, medication and a cell phone. And a back up charger so you don't have to worry about seeing that dreaded red battery bar. Amazon cells some really good inexpensive ones.