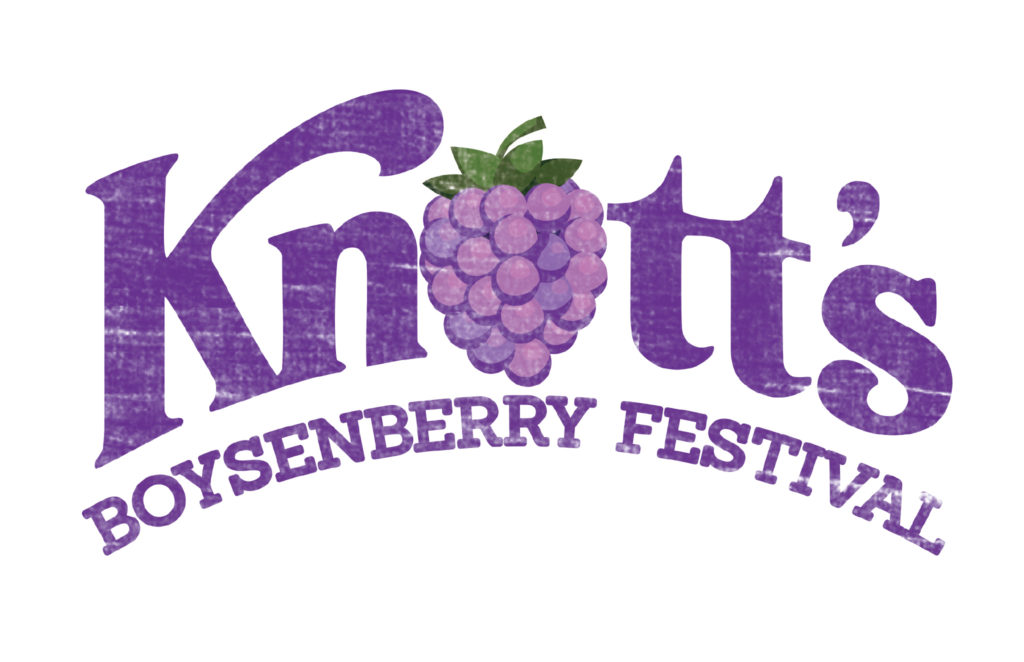 We all know that dining at Amusement parks is half the fun of going. So when you head over to the Boysenberry Festival at Knott's Berry Farm I have put together 5 delicious parings for you that won't disappoint.  With so many amazing Boysenberry choices to pick from, these 5 should scratch the surface.
Boysenberry Pizza Paired with Boysenberry Beer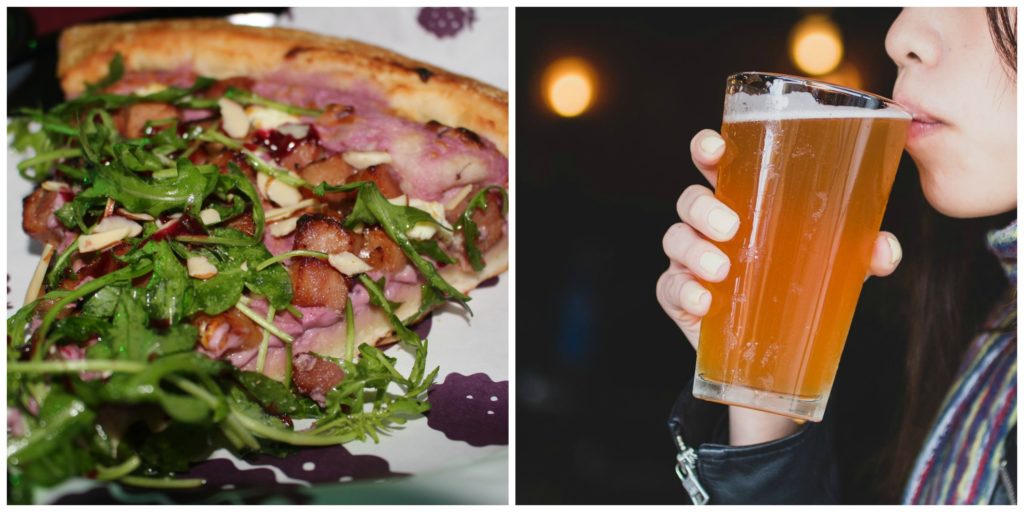 A large slice features a Boysenberry cream cheese sauce topped with caramelized onions, arugula and dime-size chunks of goat cheese and Black Forest ham. The crust is thick and fluffy and pairs well with a pint of Boysenberry Beer.
Boysenberry Nutella Crepes Paired With Boysenberry Wine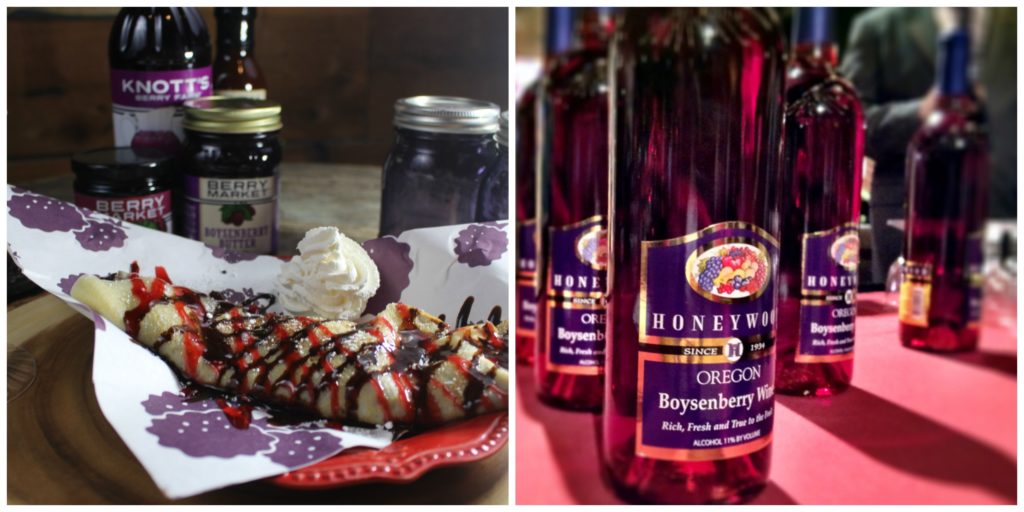 This mouthwatering crepe is filled with Nutella and fresh boysenberries, lightly dusted with powdered sugar, then drizzled with dark chocolate and strawberry sauce. It's enough to share, but you might not want to.  Pair it with a glass of Boysenberry Wine and you will be in heaven!
Boysenberry Frybread Paired With A Boysenberry Icee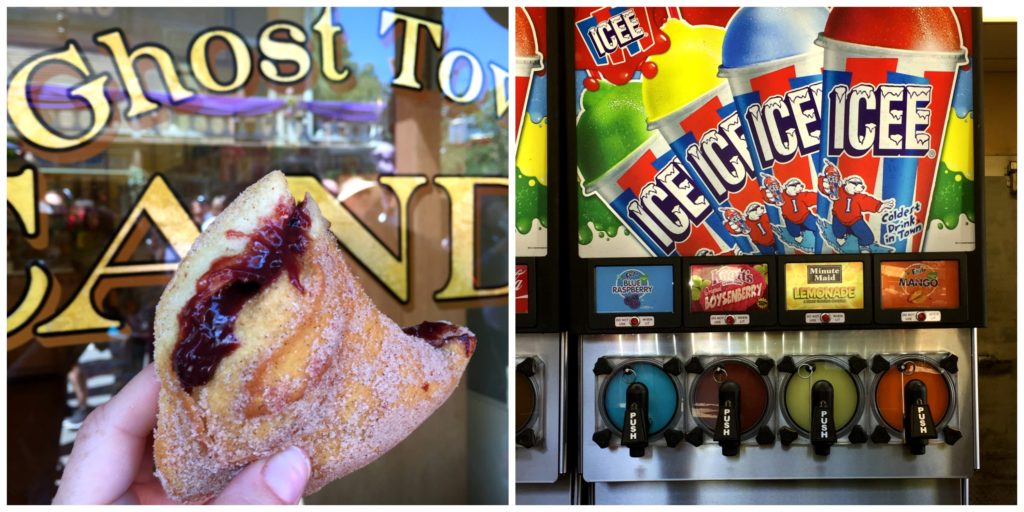 It's like a churro but it's flat. This Indian-style fry bread is topped with cinnamon and sugar and is filled with boysenberry jam and Nutella. It's messy so load up on the napkins because it will drip! A  cool refreshing Boysenberry ICEE will wash this down perfectly.
Boysenberry Fun Bun Paired With A Boysenberry Frappuccino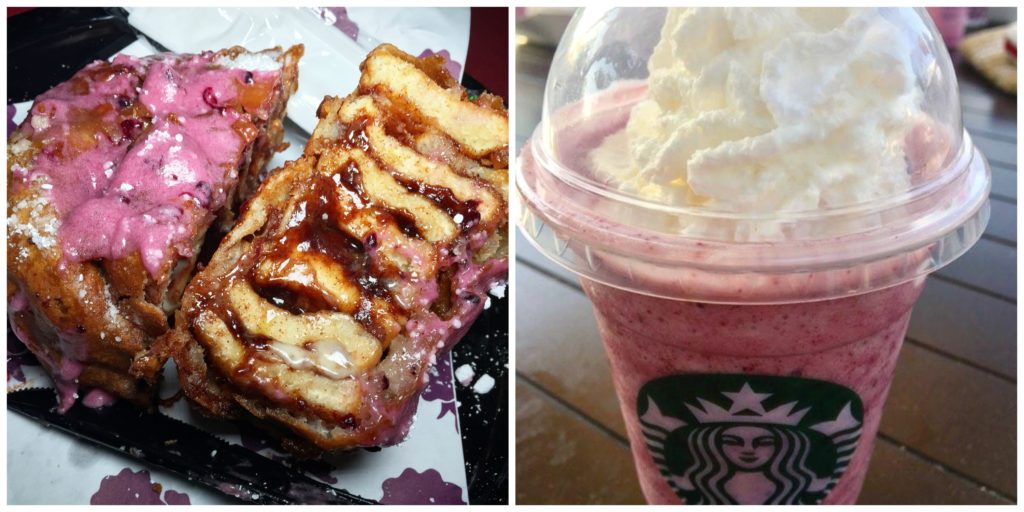 Frappuccino Photo Credit: Wendy Byde
Have a sweet tooth? Here is just what the doctor ordered a Boysenberry fun bun paired with a Boysenberry Frappuccino. A fun bun is a Funnel-Cake-Batter-Fried Cinnamon Roll Topped With Boysenberry Frosting. Are you drooling yet?
Boysenberry BBQ Pulled Pork Sandwich Paired With Boysenberry Soft Serve Ice Cream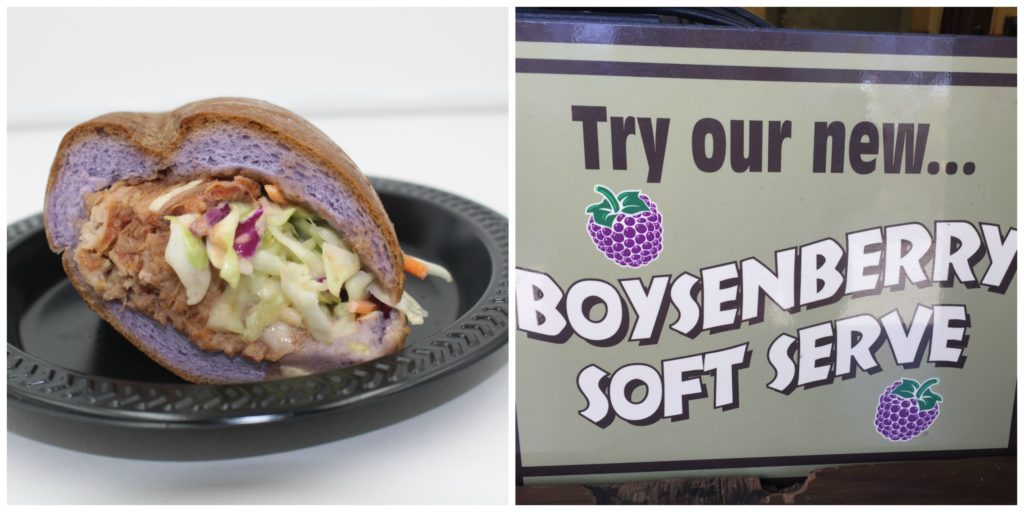 Have a bigger appetite? No problem! Get the Boysenberry BBQ Pulled Pork Sandwich. It has Oven-roasted pork pulled and mixed with Boysenberry BBQ Sauce and served on a Boysenberry roll. The Boysenberry Soft Serve Ice Cream will finish off this delicious meal.
Where Do I find All The Boysenberry Food?
Here is a list and location of all the savory Boysenberry dishes
Here is a list and location of all the sweet Boysenberry desserts.
Don't Miss Cordelia Knott's Pie Kitchen
Step inside a Cordelia Knott's kitchen where little ones can make their very own delightfully sweet Boysenberry tarts complete with a crumble topping. Additional cost applies for pie making.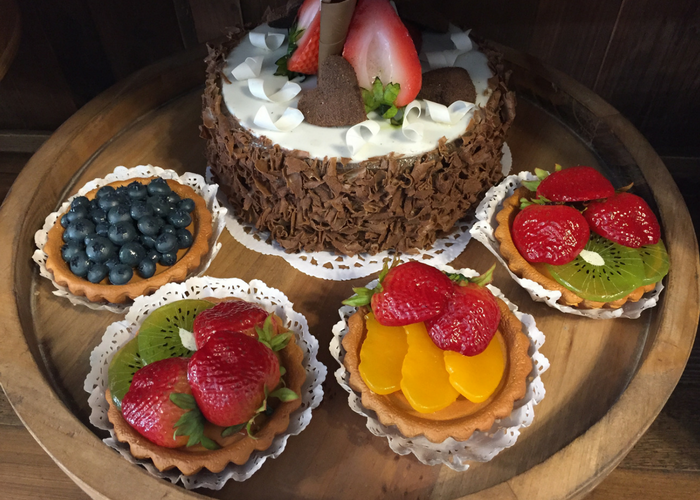 Watch The History Behind Knott's Berry Farm
For more information visit Knott's On Facebook and on Twitter.