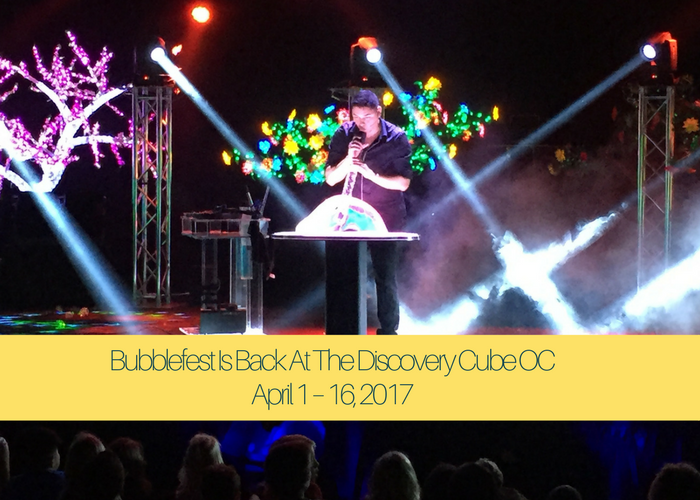 Orange County's favorite family event is back just in time for spring break!! Bubblefest, by Deni Yang is at the Discovery Cube from April 1 – 16, 2017. Bubblefest is an indoor festival combining bubble artistry, real science, and spellbinding lasers for the whole family.  The show combines music, lasers, lighting effects, and bubble artistry to create a spectacular experience for all ages! Inside the Bubble Zone, visitors will get to create their own bubble art with wands, participate in science demonstrations, roll around in water spheres and so much more!
The Ultimate Sensory Experience
This was only our second time seeing the Bubblefest show and I completely forgot what an amazing sensory experience the show is. Between the bubble landing on your nose, the flashing lights, the upbeat music and the cool air from the fans that sometimes blow, kids of all ages and abilities will love all of the sensory effects this show brings!
What is Included in Bubblefest?
When purchasing tickets to Bubblefest guest will also have access to the Bubblezone where kids can  visit these interactive exhibits:
Water Spheres (large plastic hamster wheels)
Bubble Courtyard
Cube Jr. Playground
Me in a bubble (additional charge)
How Much Are Tickets?
Click here to purchase tickets.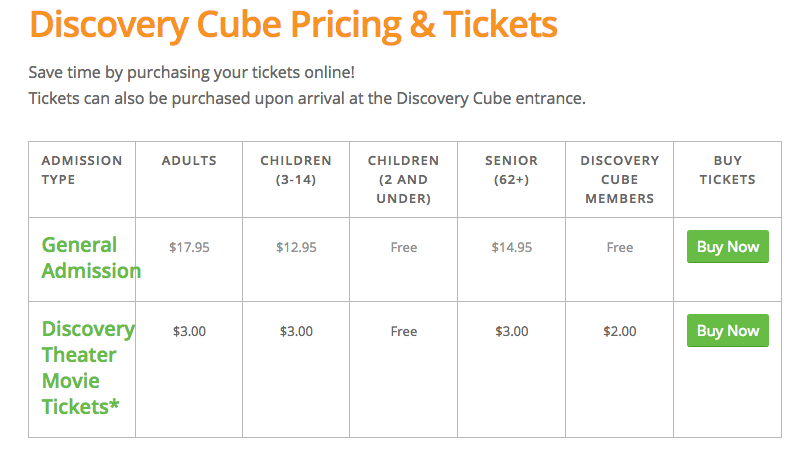 Fore more information visit Bubblefest on Facebook.