"This post has been sponsored by Pfizer Consumer Healthcare. All thoughts and reviews are my own."

Winter time and holiday season brings families together but it also brings lots of germs, runny noses, common cold and other bugs. So when the sickies invade your home, the pediatric brands of Pfizer Consumer Healthcare are there with three solutions – Children's Advil®, Children's Robitussin® and Children's Dimetapp® – to tackle the ickiest of symptoms.
With all the touching, hand shaking, and hugging it's almost inevitable to avoid germs,  however there are things you can do to keep germs away at home, work and school.
Tip #1. Use disposable plates, cups and utensils: If you or a loved one is sick, have them use disposable kitchen ware to eat. Having to wash what they used leaves room for germs to spread…and fast.
Tip #2. Wash Your Hands Often. Washing your hands lowers the amount of flu virus that can spread when you shake someone's hands or touch surfaces and objects such as desks and doorknobs. It is especially important to wash your hands before and after touching your eyes, nose, or mouth. If soap and water are not available, use hand sanitizer with at least 60% alcohol.
Tip #3. Boost your immune system: Have your kids get enough sleep, take the appropriate vitamins, and exercise when they can. Getting an adequately elevated heart rate and sufficient rest are key ways to avoid germs before they pop up to affect your body. Put kids to bed at a reasonable time as sleep allows the body to recharge itself. Research has shown that children who upped their vitamin D intake had half as many colds as those who remained severely deficient.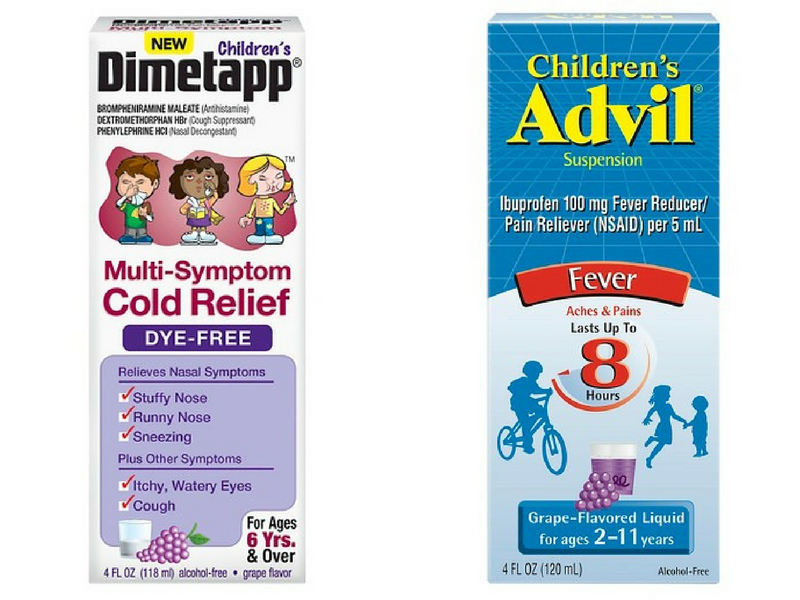 Children's Advil® Suspension* is a great solution for kids as young as 2 and up to 11. It can reduce a child's fever fast and comes in several great-tasting flavors, including: Sugar-free Dye-free Berry, Bubble Gum, Grape, Blue Raspberry, Fruit and Dye-Free White Grape flavors. There's also Infants' Advil® White Grape, which provides unsurpassed fever relief (among OTC pain relievers) with a syringe for easy dosing for children 6-23 months.
 Children's Dimetapp® Cold & Cough is for ages 6+ and tackles a child's most bothersome stuffy and runny noses, all while working to relieve cough.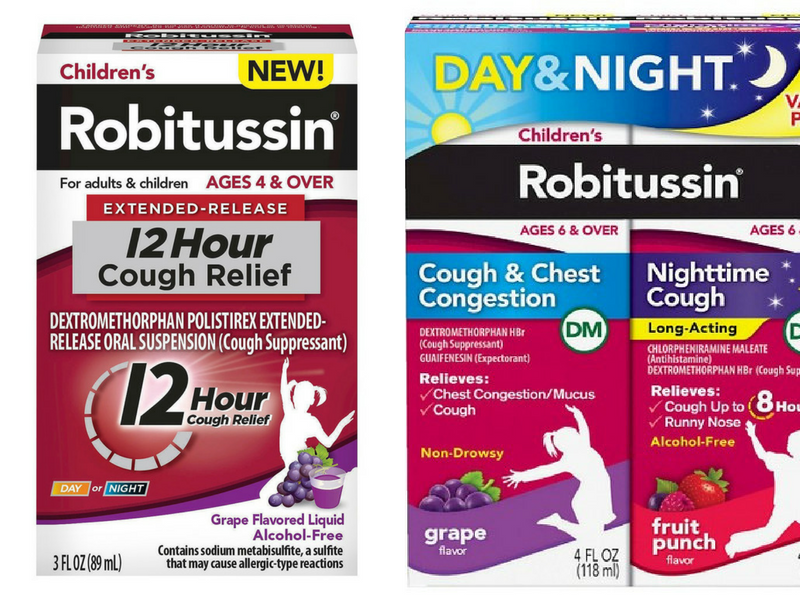 Formulated just for kids, Children's Robitussin® DM Day/Night Pack (Children's Robitussin® Cough & Chest Congestion for ages 4+ and Children's Robitussin® Nighttime Cough for ages 6+)** non-drowsy daytime formula helps break up chest congestion, while the long-acting nighttime formula relieves coughs and runny noses to help kids get the rest they need.
**Please note, while the daytime product is for ages 4+, the nighttime product is only for ages 6+
 **It is important to remember to always read and keep the cartons for complete warnings and dosing information on Pfizer Pediatric products and to use as directed.

One Family Review Guide reader will win this prize:
a $25 virtual visa gift card

(1) Children's Advil® Suspension (various flavor)

(1) Children's Robitussin ® DM Day/Night Pack

(1) Children's Dimetapp® Cold & Cough
US Residents Only. No purchase necessary to enter. All readers have an equal chance to win, however, you must enter to win. A winner will be randomly selected via RaffleCopter and notified via email. I will attempt to contact the winner for 3 days. If the winner cannot be reached by email, a new winner will be selected the same way. There are several different ways to earn entries. One prize per household. The winner will receive, free of charge, the prize mentioned above. This prize has no cash value and is not available for exchanges. Prizes are not transferable or refundable and must be accepted as awarded. The winner is responsible for any and all other costs and expenses not listed above. Not liable for unclaimed prizes or fulfillment.