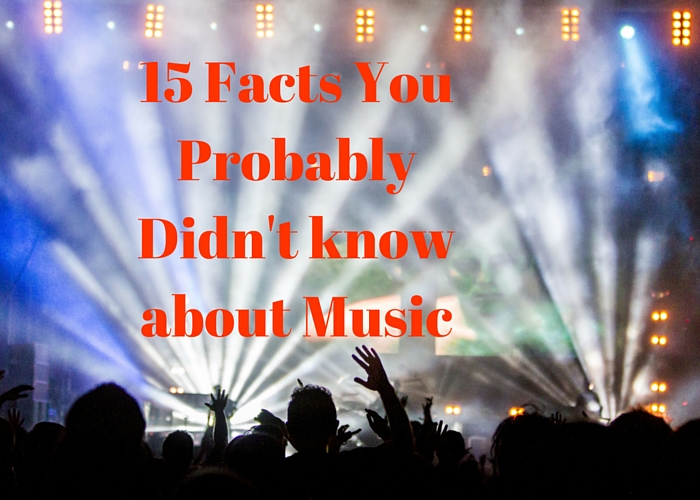 The original lyrics of the "Happy Birthday to You" song was "Good Morning to You"
A song that gets stuck in your head is called an "ear worm".
In 1989, the U.S. military blared AC/DC music at General Noriega's compound in Panama for 2 continuous days. The dictator surrendered
Jimi Hendrix couldn't read or write music.
Metallica is the first and only band to play on all seven continents
Michael Jackson boughtthe rights to most of The Beatles' music for US$47.5 million in 1985. It's now worth US$450 million
Led Zeppelin got their name from a fellow musician, who said their band would go down like a "lead balloon
The British Navy uses Britney Spears' songs to scare off Somali pirates
Eminem wrote and recorded "The Real Slim Shady" just 3 hoursbefore his album was due
Enya, one of the world's best-selling artists, sold over 100 million albums, but had never went on tour
The largest free rock concert ever had 4.2 million people. It was held by Rod Stewart in Rio de Janeiro, Brazil
The Iconic "Do you know where you are?! You're in the JungleBaby!" line was actually yelled at Axl Rose by a Homeless man in New York
Your heartbeat changes and mimics the music you listen to
Flowers can growfaster by listening to music
Elvis Presley didn't write any of his songs
All facts compiled from Factslides.com