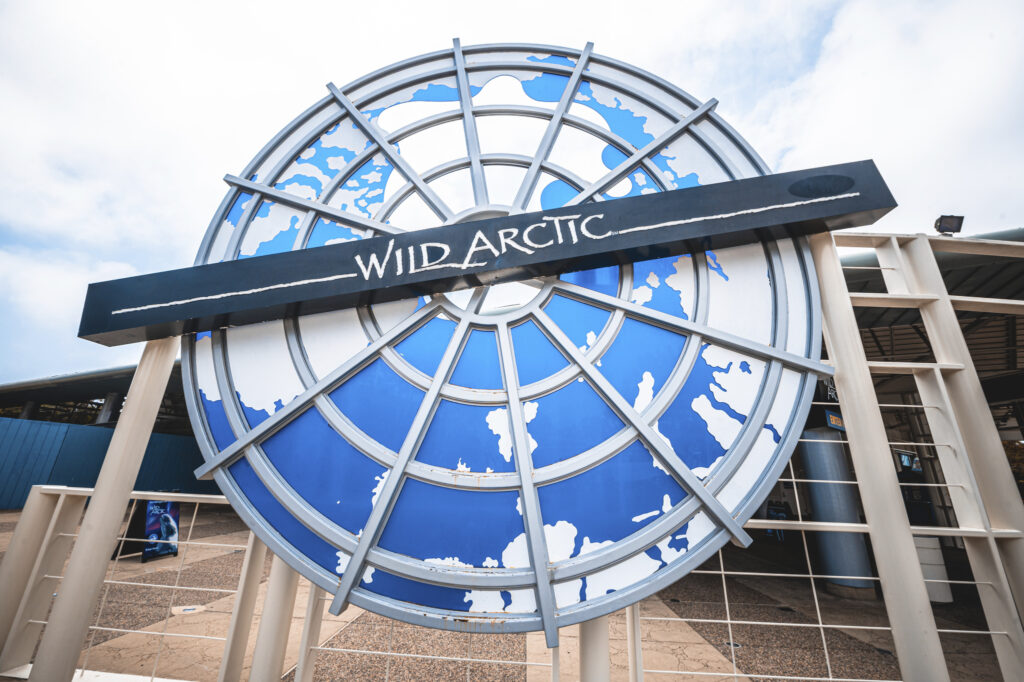 SeaWorld Offering $55 Weekday Admission Tickets
With prices going up on practically everything, a great deal is hard to pass up. For a limited time, SeaWorld San Diego is offering visitors a special summer savings on admission to the park with weekday tickets at only $55. Guest can purchase tickets online from Thursday, June 16, to Sunday, June 19, to redeem this amazing half off offer (regularly priced at $109.99!).
Tickets offered must be purchased by June 19, and visitation must take place by end of August.  The offer is only available online.
Guests who purchase these tickets can visit Wild Arctic, one of the park's most popular exhibits that houses a diverse population of a ringed seal, belugas whales and walruses. In fact, did you know that SeaWorld San Diego is 1 of 3 zoos and aquariums in the United States that have walruses?  Below is more information on the anniversary and about the long-standing exhibit.
Wild Arctic Exhibit Celebrates 25th Anniversary
SeaWorld San Diego is celebrating the 25th anniversary of its Wild Arctic exhibit—an 82,000 sq. ft. area that houses a diverse population of a ringed seal, beluga whales and walruses. Since 1997, Wild Arctic has provided guests with one-of-a-kind experiences, up-close animal encounters and educational opportunities unlike any other.
Only 12 walruses reside in the United States and SeaWorld San Diego is one of only three places in the country where this species can be found. Basa, the oldest walrus in the crew, is 38 years old and weighs 1,700 pounds. When she's not enjoying a mid-day nap, she loves to be in charge and takes on a maternal role with the other walruses. At ten years old, Mitik is the youngest walrus in Wild Arctic and weighs more than 2,100 pounds. Kulu, Chou Chou and Dozer also reside at Wild Arctic.
Wild Arctic is also home to three beluga whales: Allua, Ferdinand and Klondike. Allua is best known for spitting water up in the air to catch in her mouth – a behavior that is also used in beluga whales' natural habitat to find food underneath ice floes and within silty ocean bottoms. Born in 1969, Ferdinand is the oldest living beluga whale in a zoological setting and comes from Germany, but found a permanent home at SeaWorld in 2004. Klondike is the heaviest beluga whale in the group, weighing in at just over one ton.
 Other animals at Wild Arctic include Natchek, a 26-year-old male ringed seal who was rescued in 1996 in Barrow, Alaska, and two harbor seals, BB and Denali. Natchek can be recognized by his smaller head and weight of 100-105 lb. compared to the harbor seals His unique coloring is silver with dark grey spots and light silver rings around it and he can be seen wrapping himself around kelp enrichment and laying in snow.
Wild Arctic offers guests the opportunity to participate in interactive experiences with both belugas and walruses. In Beluga Up-Close Encounter, participants can go behind-the-scenes of the beluga habitat to learn more about the unique mammals. SeaWorld animal care specialists guide guests through unique, hands-on experiences that include the opportunity to hand-feed a beluga whale. In the Walrus Up-Close encounter, guests can come face-to-whiskers with one of the largest members of the pinniped family while learning about each walrus, their unique personalities, and how they are cared for each day.
 To celebrate Wild Arctic's 25th anniversary, guests can visit the Wild Arctic Trading Post gift shop for 25% of all merchandise from June 20 – 23.