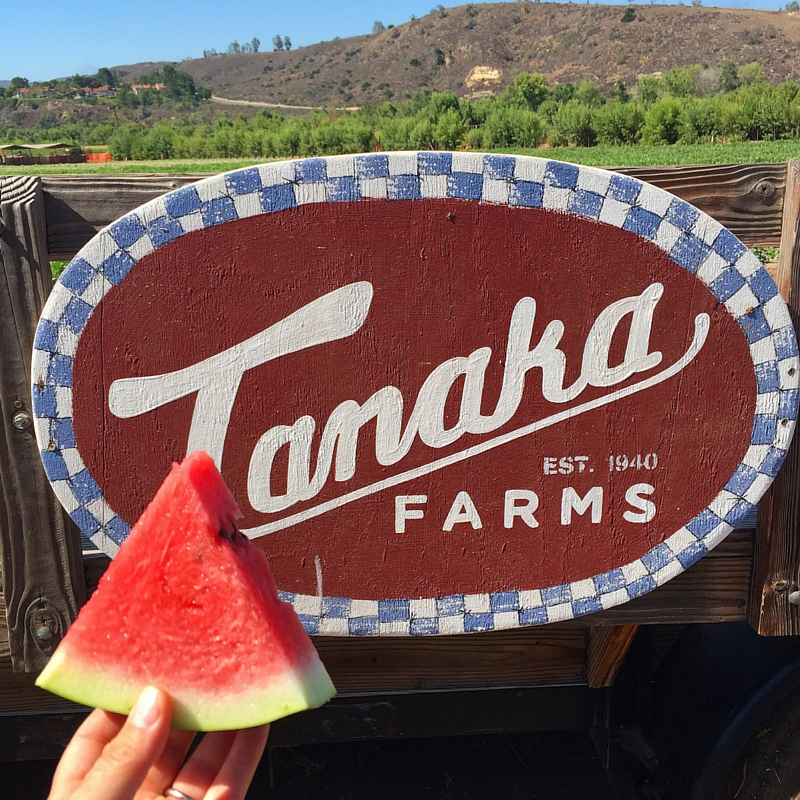 If you love, sweet, juicy watermelon, the kind that is bright red, vibrant and bursting with flavor, then you need to head over to Tanaka Farms for their watermelon tours going on through August. We attended one earlier this month and had a great experience. I took my 5-year-old daughter with me who is a bit of a picky eater and she had the opportunity to try several different veggies on our tour.
What is included in the tour?
First you take a Take a wagon ride around the 30 acre farm. Along the way you will see how summer fruits and vegetables grow, taste some delicious fruits and vegetables during your wagon ride, sit in a shaded tent and eat some fresh cut melon and watermelons and take home a melon. This is a funny clip of my daughter trying a raw green bean. She didn't exactly love it but I am glad she had the opportunity to try a fresh one.
We also sampled some green leaf lettuce, and little tomatoes. Yum! They were so crisp and juicy.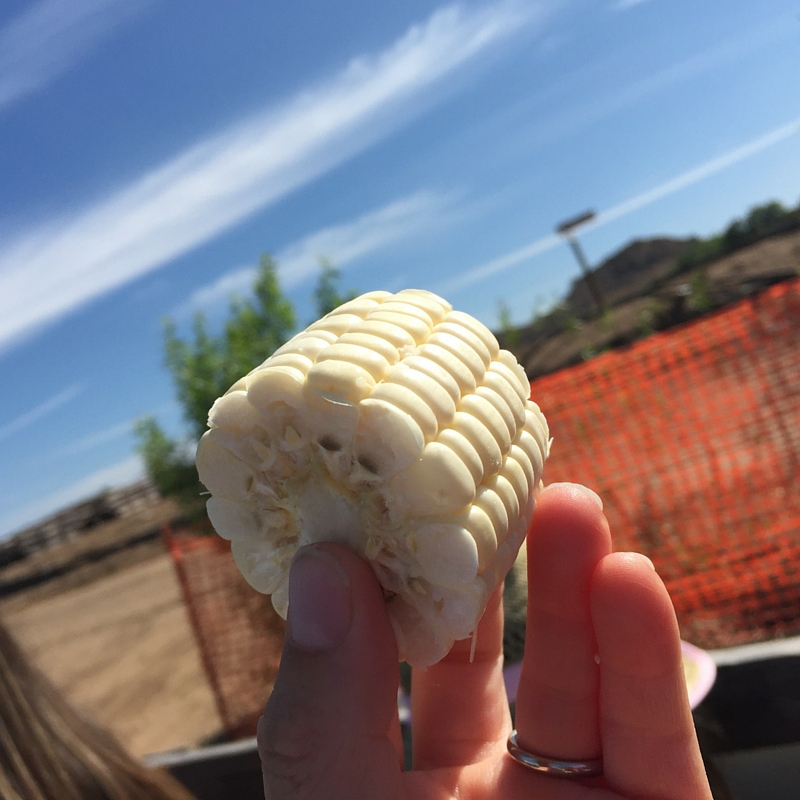 My favorite was the corn. It was like eating cotton candy.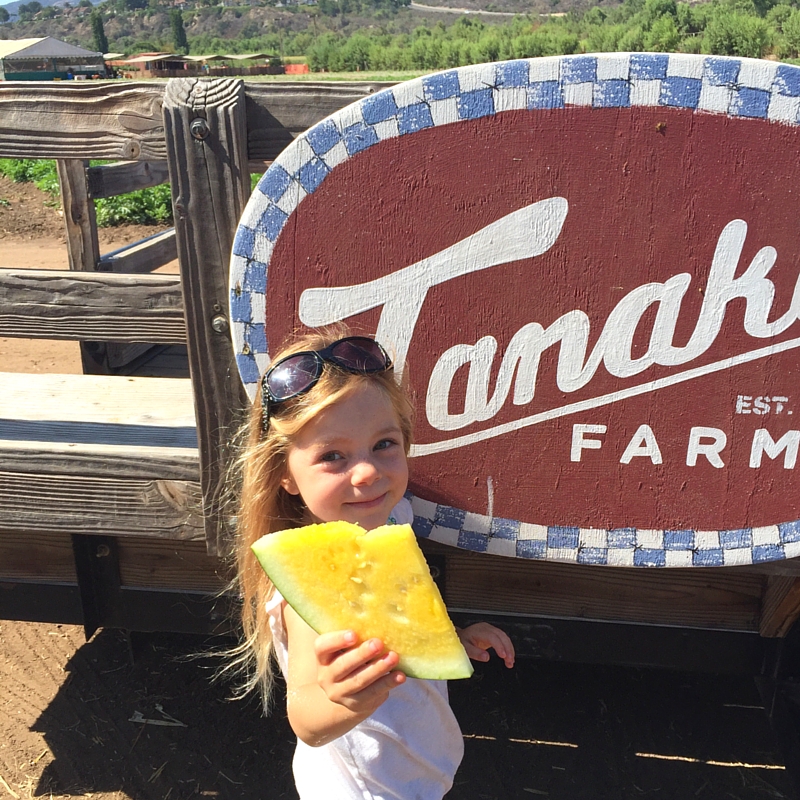 Near the end of the tour you will gather under a tent and taste a variety of melons. This is a yellow watermelon which tasted similar to regular watermelon but had more of a honeydew flavor.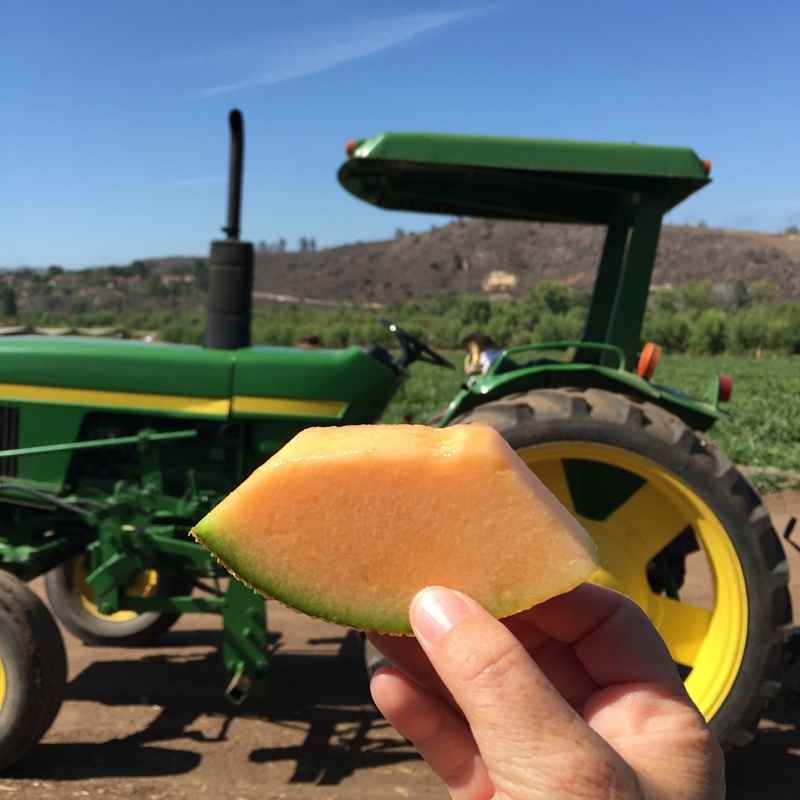 We also ate cantaloupe which was really tender and flavorful.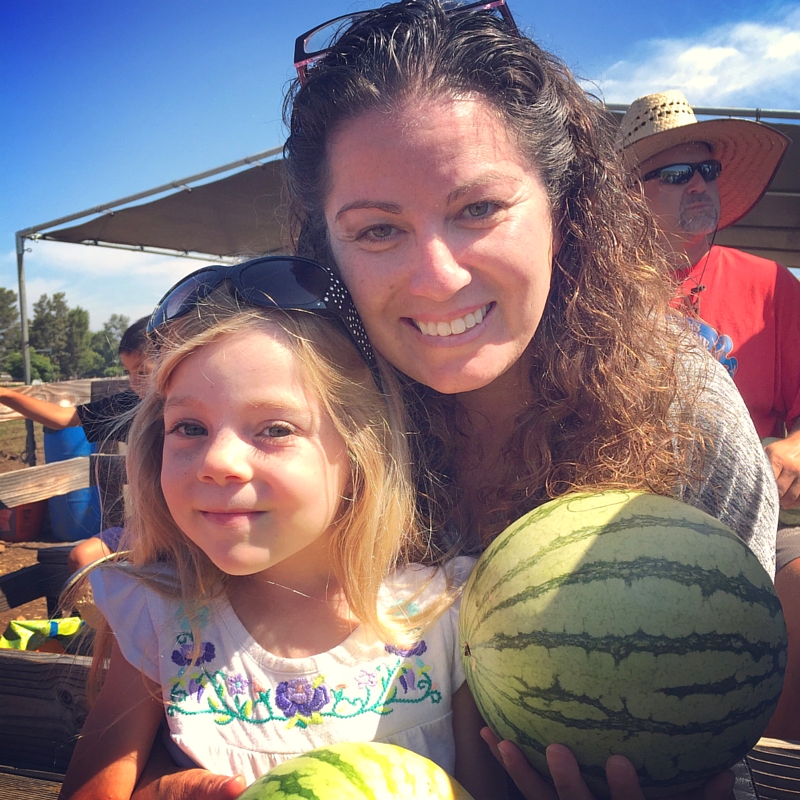 At the end they will hand you each a watermelon and then you can shop at the market for other goodies like chips, salsa, baked goods and more!
How Much Does The Tour Cost?
Adult – $18
Child – $18
Children (age 2 yrs old and under) – Free
Group rates are available. Call reservations for details.
Tips
Public Drinking Water Is Not Available.
Bring your own or bottled water is available for purchase at $2.00/bottle.
Dress Code:
FOR YOUR SAFETY we recommend wearing comfortable shoes that you don't mind getting dirty. Please avoid wearing sandals/flip-flops, open-toed shoes or high heels.