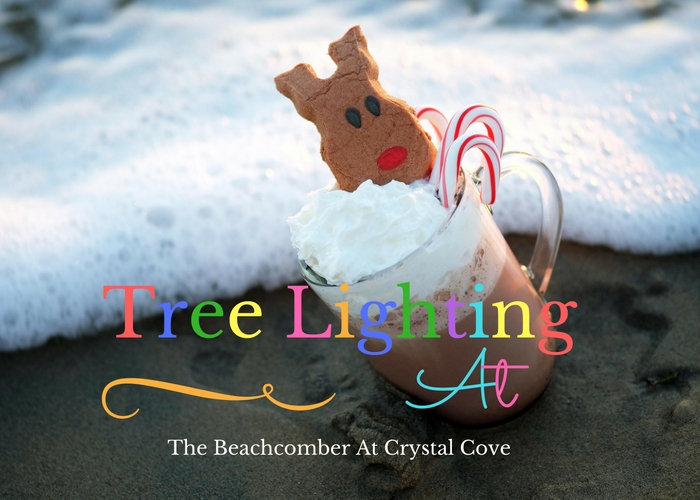 See the sparkle and feel feel Christmas spirit at the 20th annual Tree Lighting ceremony at Crystal Cove's Beachcomber Restaurant
 Guests are invited to indulge in complimentary hot cider and freshly baked cookies on the date.
Open for breakfast, lunch and dinner year round, The Beachcomber offers the ideal winter retreat for the perfect meal on the sand.  During the month of December, cozy up with the new California Christmas Cocoa, perfect for young ones and the young at heart. The rich creamy cocoa can be served simply hot or chilled over ice. Add a shot of espresso for those needing a pick-me-up or spike it with Bourbon for something extra special.
Crystal Cove Alliance's 20th Annual Tree Lighting on December 3 offers an entire day of festive activities celebrating the season including the holiday beach bazaar, caroling, and arts and crafts as well as a visit by Santa Clause himself. The Beachcomber will be hosting complimentary hot cider and house-made cookies for all revelers from 3pm to 6pm.
The Beachcomber has been a treasured fixture in the heart of Crystal Cove since 2006, this year celebrating its 10th holiday season on the sand. Visit thebeachcombercafe.com for more details.