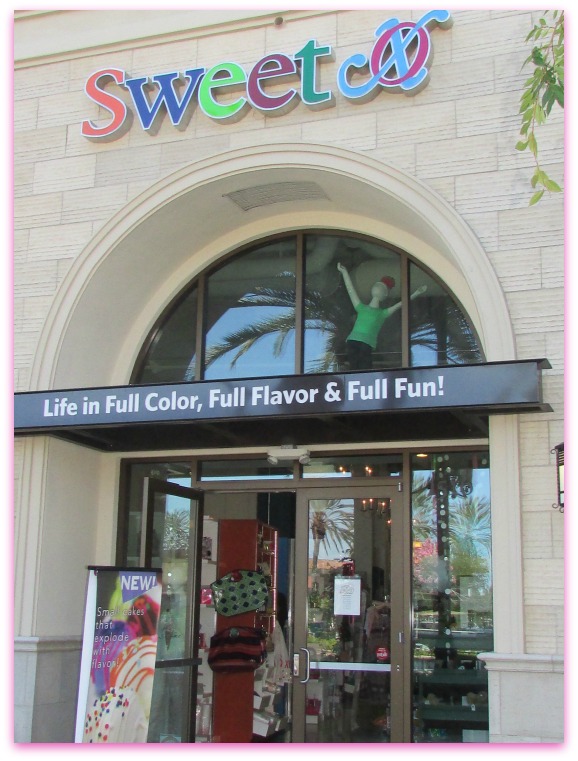 Last weekend I took my family to a fantastic new place called Sweet XO. It's located at the Bella Terra Shopping Center in Huntington Beach near Costco. My kids and I went on their website to see what we were in for and we were excited to try Frosted Flake Ice Cream, sample Candy Coated Habanero Corn Nuts and lounge in their Lounge area….. We could not wait!
SWEET XO CANDY AND GIFTS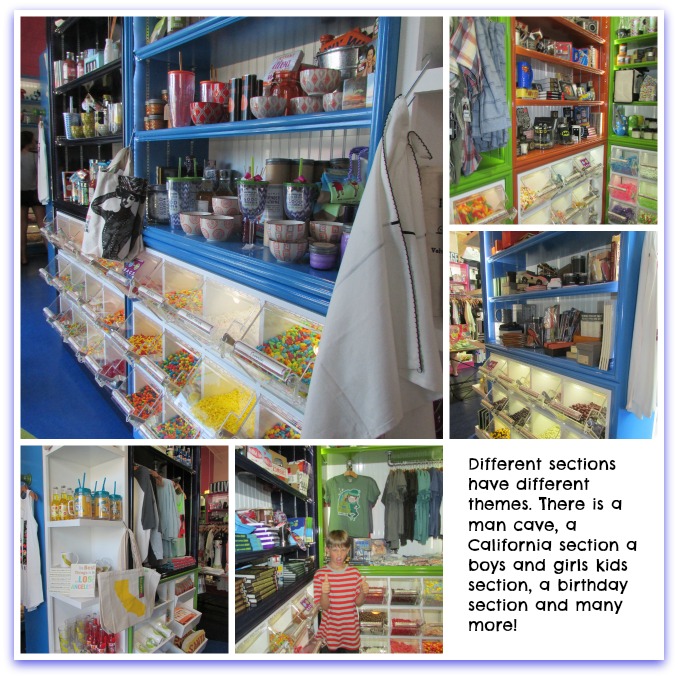 When you first walk in to the store, on your left, is the HUGE candy/gift shop. It's broken up into sections with each section having a theme and different candy bins throughout. The candy matches the theme. So for example in the "Man Cave" There were Chocolate Covered Espresso Beans and Candy Coated Habenero Corn Nuts. In the little girls section there were brightly colored flavored Rock Candy and in the boys section there were Candy Lego's! Everything was merchandised perfectly and it was so colorful. I could have stayed there all day looking at all the cool stuff.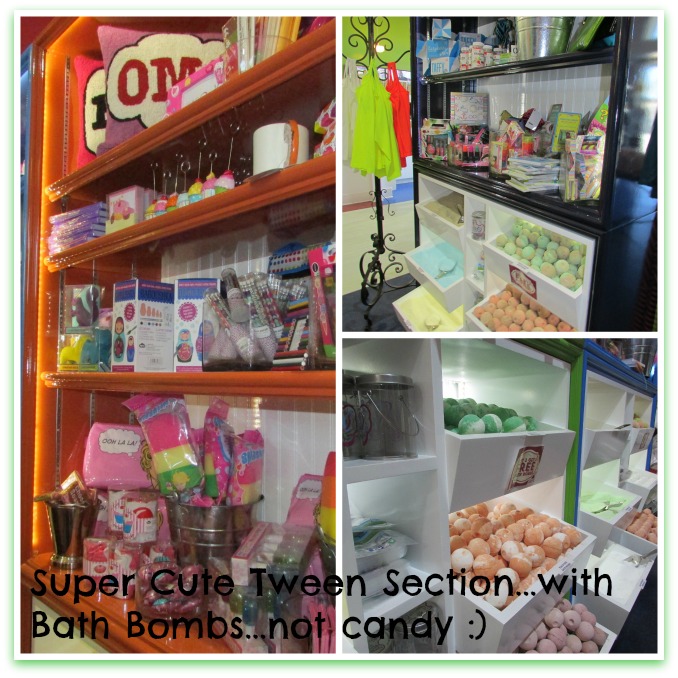 One of the biggest sections was the "Tween" section. It featured everything a tween would want including: totally cute socks by Rob Kardashian, fun throw pillows, pens and paper etc. The one thing that stood out to me in this section was there were no candy bins. Instead there were bins of Bath Bombs and Bath Salts.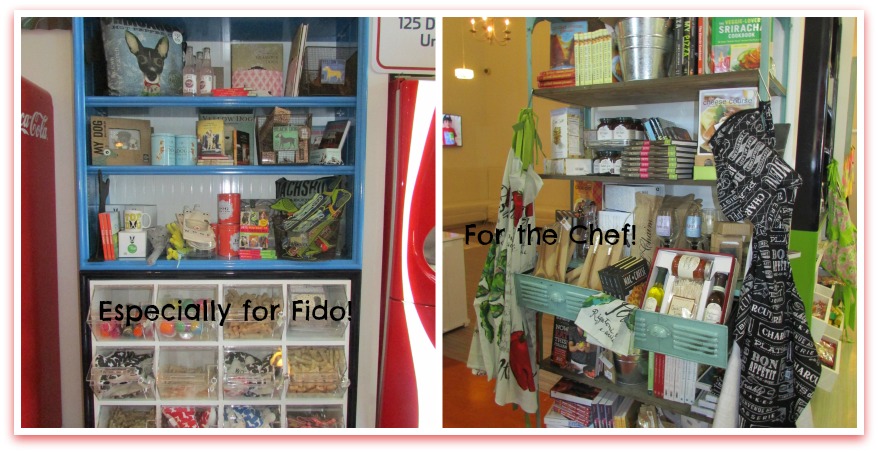 They had a section exclusively for dogs and a section for the Chef in all of us. No candy here but lots of cool stuff!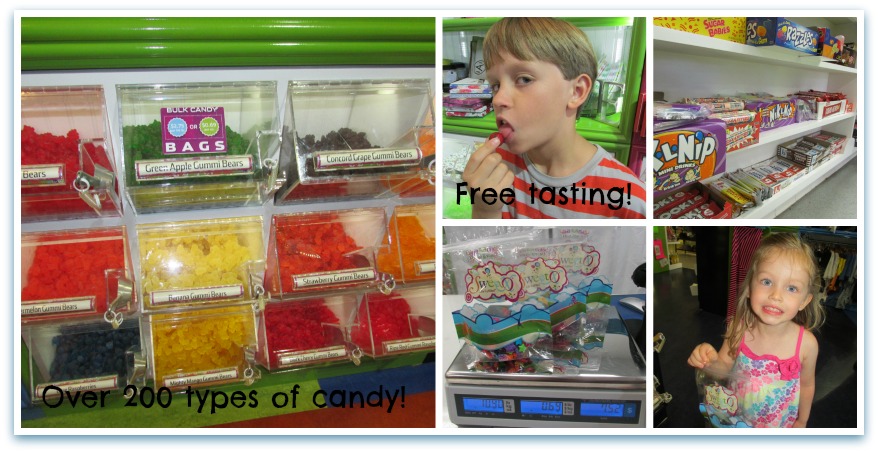 A cool thing that not a lot of people know is that you can sample any of the candy. If you want to try a Grape Gummy Bear just reach in (with the scoop of course) and pull one out. They love to have people try whatever they would like. There are so many types of candy to choose from it's a great service to use so you can try something new.
SWEET XO BAKED GOODS, ICE CREAM AND XOGURT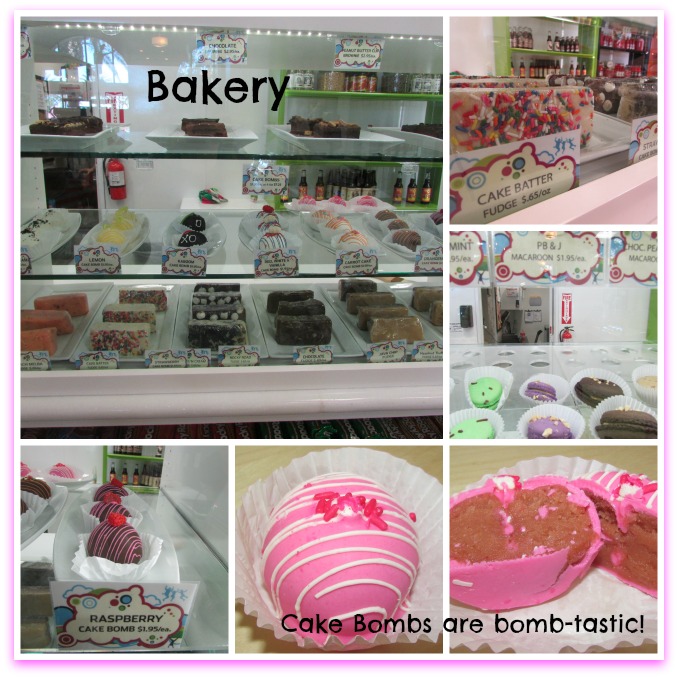 In the back of the store is the Bakery. They carry different flavors of fudge, brownies, cookies, macaroons and CAKE BOMBS! A cake bomb is like a cake pop only a bit bigger and no stick. We tried the Strawberry one and it was bomb-tastic! So creamy and super strawberry-ee. Ah-maz-ing!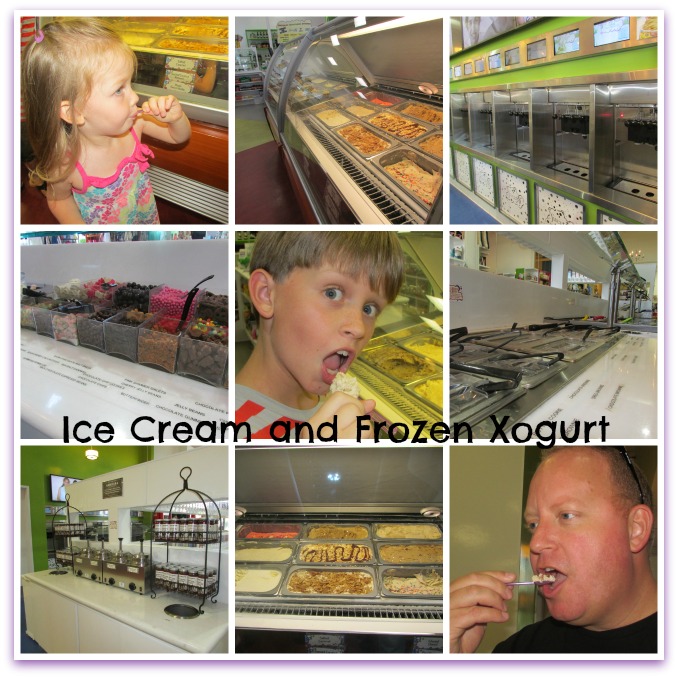 Next we got to pick our Ice Cream or Xogurt. Xogurt is their brand of frozen yogurt and man is it good! Of course you can sample anything you like so we had to try everything! On the Ice Cream side we tried everything from Frosted Flakes to Maple Bacon Waffle (surprisingly good) and on the Xogurt side we tried everything from Salted Caramel Popcorn to Dole Whip. (For you Disney people this Dole Whip tastes EXACTLY like it does in the park!) They also have Vegan, Gluten Free and Low-Cal Xogurt as well.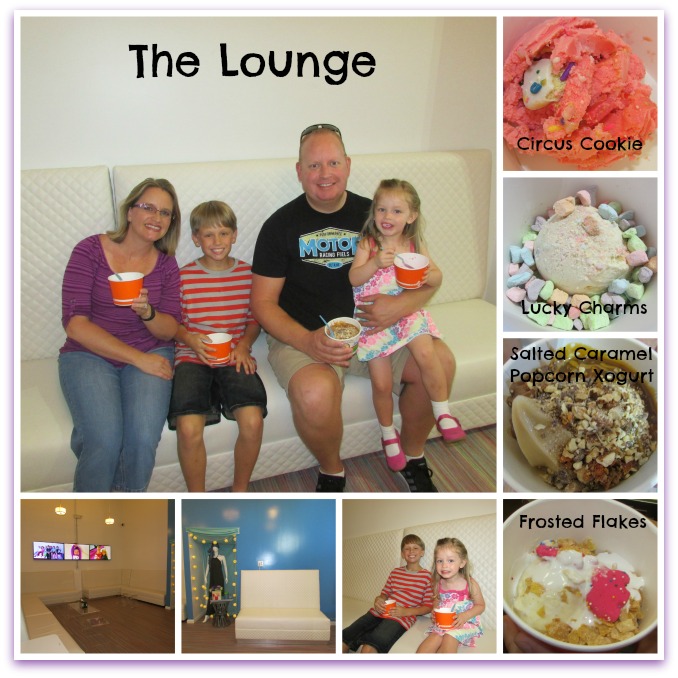 Once we got our Ice Cream/Xogurt we went and took a seat in the lounge. The lounge is a room you can go in, kick back and talk. They have couches, small coffee tables and a bunch of TVs on the wall that goes through a slideshow of visitors that have come into the store. They took our picture as well and it will soon be up on that screen. So if you go in take a look for the Potter Family!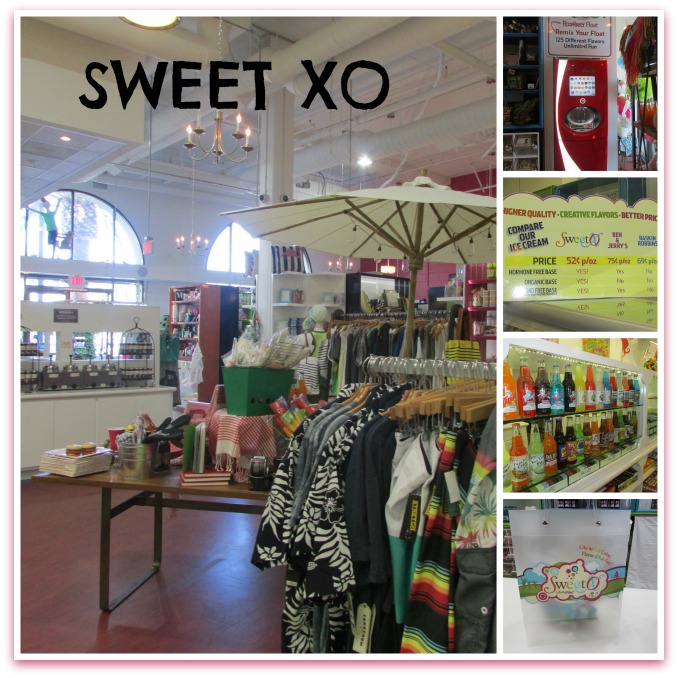 In addition to all the amazing things we have already done they have so much more! They have an entire selection of old school soda's. They even have weird ones like Bacon flavored soda and Peanut Butter and Jelly soda! They have a coke machine with over 125 different flavors. Their bags are completely adorable and they are really up front with how much everything costs. They even have a price comparison sign that shows you the best deal (of course it's Sweet XO!)
So the next time you are in Huntington Beach stop by Sweet XO and say Hi to managers Jamie and Daniel. They are super friendly, super helpful and will get you what you want!