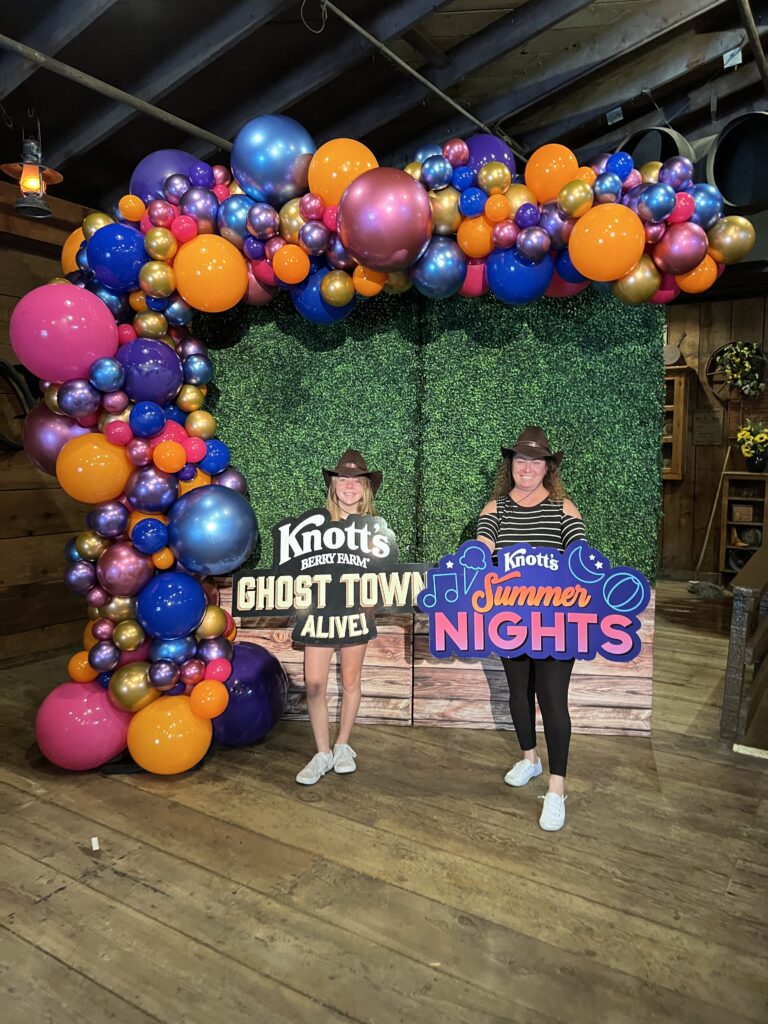 There's something fun for everyone at Knott's Berry Farm this summer, with original adventures that can't be found anywhere else. Starting with the exciting return of Ghost Town Alive! with an all-new storyline, the nighttime block party liveliness of Knott's Summer Nights and Knott's Soak City Waterpark reopening its gates for another wet and wild summer. There's only one place to experience fun all day and night and that place is Knott's Berry Farm. Ghost Town Alive is exhilarating, chaotic and so much fun so be sure to wear comfortable shoes because you will be running all over Ghost Town delivering packages, notes, and more.
Ghost Town Alive!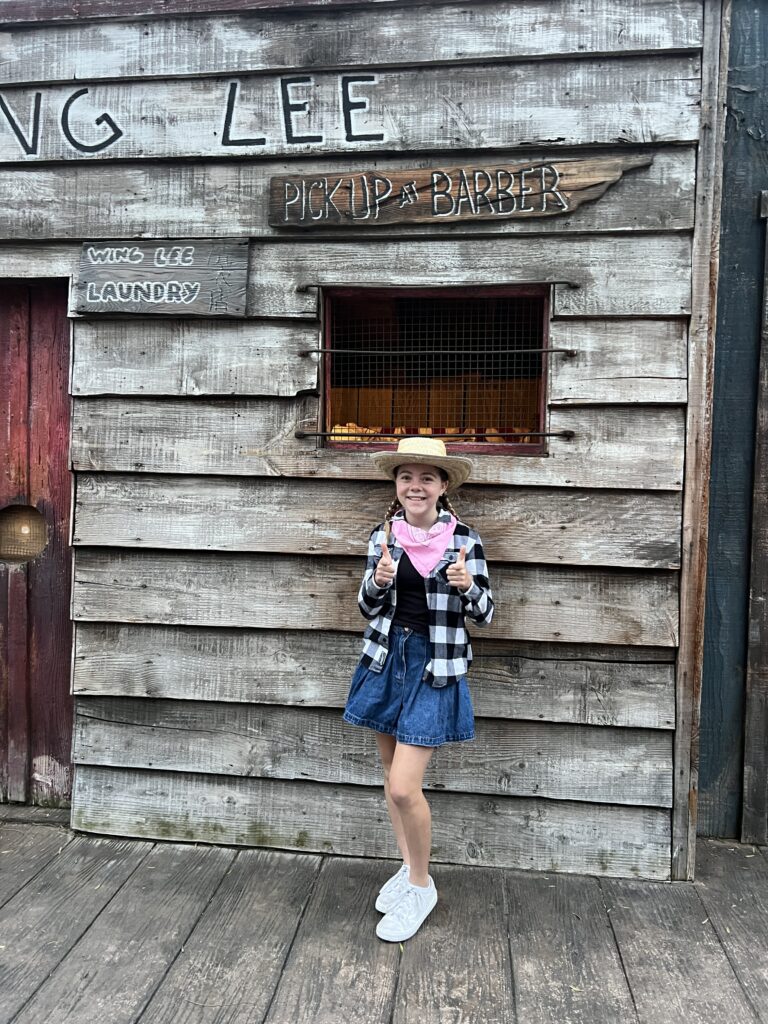 Your favorite town of Calico comes to life once again with the return of the award-winning, interactive Ghost Town Alive! Two years have passed without a celebration and the citizens are determined to make this year's return a great one. Guests are invited to become the star of this summer's new action-packed storyline in the streets of Ghost Town. Each guest has the power to unlock secret missions with characters, influence the day's events, and take on mind-challenging puzzles in this immersive version of the Old West. Ghost Town Alive! will offer new adventures, roles and characters this summer on select days starting May 20.
Below is an example of what to expect. There are a lot of moving parts, and you will be moving from one location to the next while the storyline is in play. My daughter could have stayed in Ghost town the entire day role-playing.  It's just so creative and slightly chaotic – as everything is improvised.
Hoedown in Calico Square
There is a nightly showdown in Calico square that takes place at 5:30pm nightly. During the hoedown there is also a serpentine parade where everyone marches through Ghost town. It is a lot of fun and the characters love to march with your kids!
View this post on Instagram
Summertime Entertainment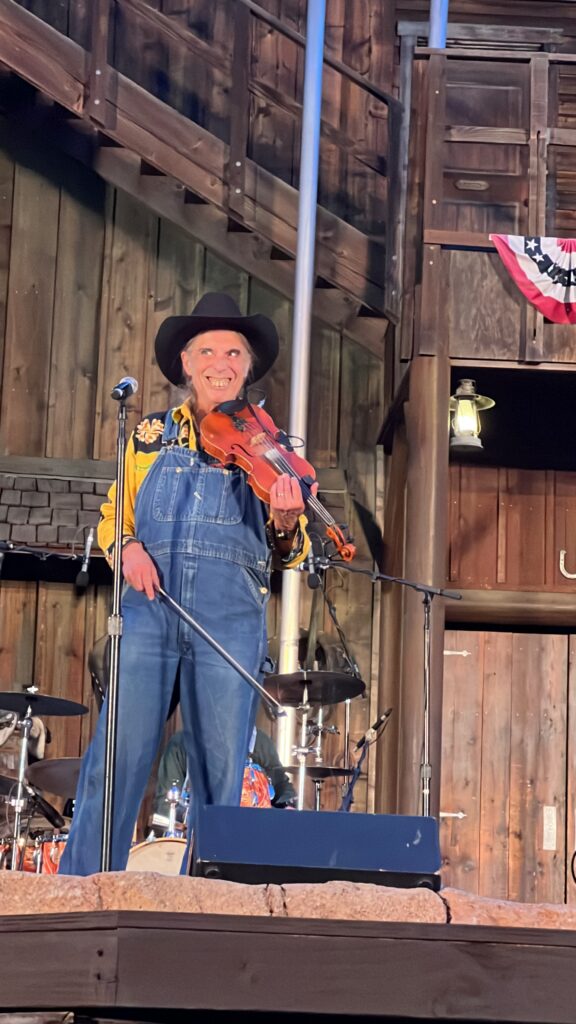 Guests can fill up their entire day with all the fun entertainment offered this summer. You don't need to go on a single ride to be entertained. Venture into Fiesta Village to be charmed by the colorful and light-hearted showing of Alegre! by the Bob Baker Marionettes, a Southern California treasure since 1963. The entertainment continues with sounds from South of the Border as the Mariachi Angelitas present a lively show filled with rich history and tradition. While in Boardwalk, tune into the coolest station on the dial as our resident K-NOT Radio DJs are back to keep you up to date on all the happenings! A trip to Knott's isn't complete without checking out the shenanigans of Krazy Kirk and the Hillbilliesin the Wagon Camp. Grab a seat for the most toe tappin' and downright funniest band of musicians this side of the Calico Mine. Also in Ghost Town is Miss Cameo Kate's Western Burle-Q Revueat the legendary Bird Cage Theatre. Miss Cameo Kate returns to the World-Famous Birdcage Saloon, bringing with her a vibrant travelin' troupe of singers, dancers and tuneful musicians who perform a daily rip-roarin' western musical can-can revue.
Cameo Kate's Western Burle-Q Review
This show is high-energy with lots of tap dancing and a live band! It is hard not to smile when watching as there is humor and elaborate vintage costumes as well.
Summer Food Options
Read our instagram post to see all of the delicious new food items coming your way!
View this post on Instagram
Guests can savor the flavors of Fiesta at the new restaurant Casa California with burritos, birria quesadillas and signature tamales. At Cantina Del Sur, plenty of thirst-quenching bebidas will be served. These cold refreshments pair nicely with the delicious fish tacos at the new Baja Taqueria. Papas Mexicanas brings back a wide variety of toppings for crispy french fries, including a park favorite, the carne asada fries. Not only can guests enjoy all these delicious food options in the area, but this summer's tasting card, Flavors of Summer, has expanded to include Sabor de Fiesta with food festival booths in Fiesta Village serving items such as potato and chorizo tacos, micheladas and elotes.
Knott's Summer Nights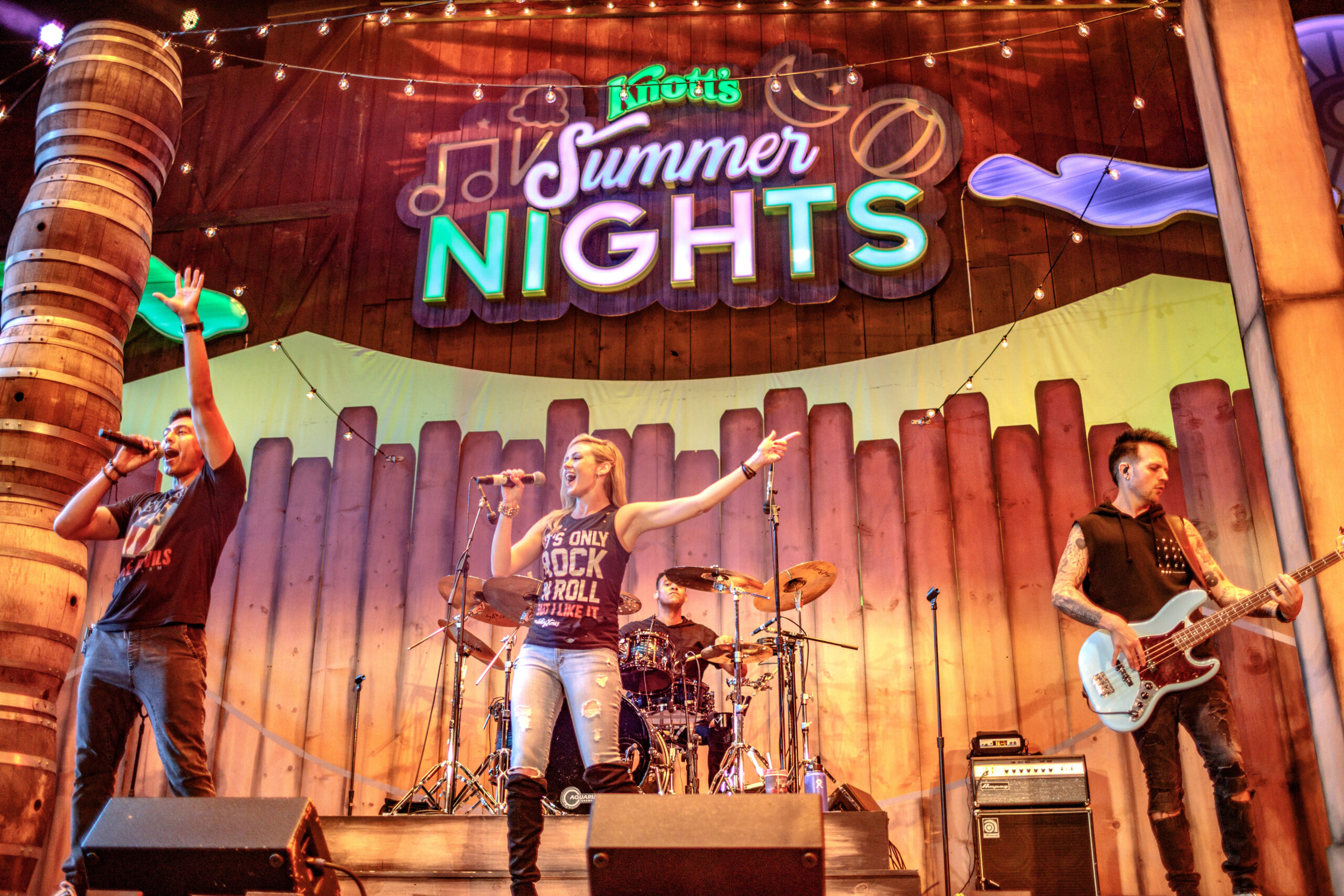 A summer favorite continues after the sun goes down, with a nighttime summer party that extends the fun into the evening. Guests will have the opportunity to enjoy bands from the local music scene that rotate throughout the event on two stages. Knott's Summer Nights transforms Calico Park into a neighborhood party like no other with a hub of live music, relaxing atmosphere, Instagram-able photo opportunities and family-friendly games.
A summer party is not complete without an abundance of food and drinks, and no theme park does food quite like Knott's. The Knott's culinary team creates tasty twists to classic summer dishes, from Sea Salt Caramel Iced Coffee, BLTA Chicken Salad Lettuce Wraps and Mexican Pineapple Pork Sandwiches. A great way to indulge in all the flavors of Summer is by purchasing a tasting card that allows guests to choose from a selection of over four dozen seasonal-inspired dishes and drinks.
Live Music
You won't want to miss all the live music offered in the evenings. Especially the DJ! It's so fun to watch the crowd dance and see all the little kids get into a groove! The crowd goes crazy and it's so fun to cheer them on. Here is DJ Sandy shores DJ'ing on the roof of the boardwalk shop.
Each weekend has a different lineup. One of our favorites is the band Hiatus. Hiatus is a band made up of professional studio musicians. They were originally brought together to perform at a theme park, and quickly became a family. When the show was put on hiatus, and ultimately closed, they didn't want to stop performing together. Hiatus was born from their joy in music and super close friendships.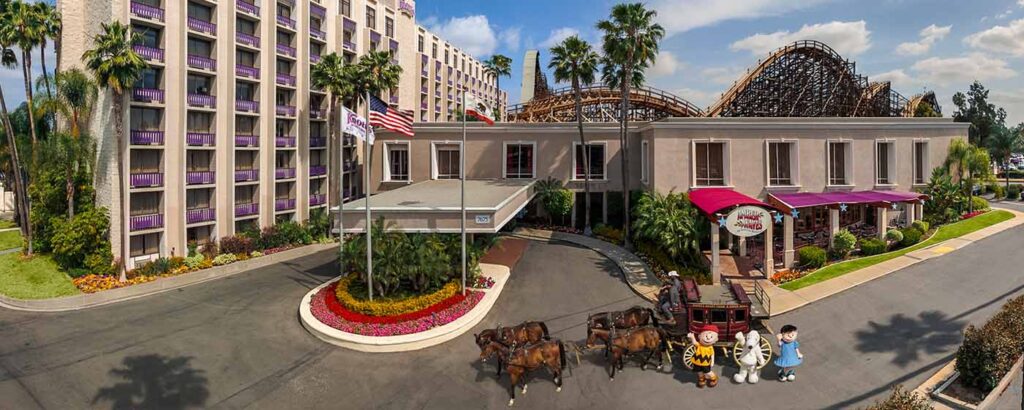 With crowds being at all-time highs, consider staying over at the Knott's Berry Farm Hotel! You could literally spend from open to close and then just walk to your hotel and plop down on the bed. Enjoy Summertime at Knott's with thrilling rides, live shows, interactive entertainment, plus the nighttime party, Knott's Summer Nights, then keep the fun going all night with a stay at The Knott's Berry Farm Hotel.