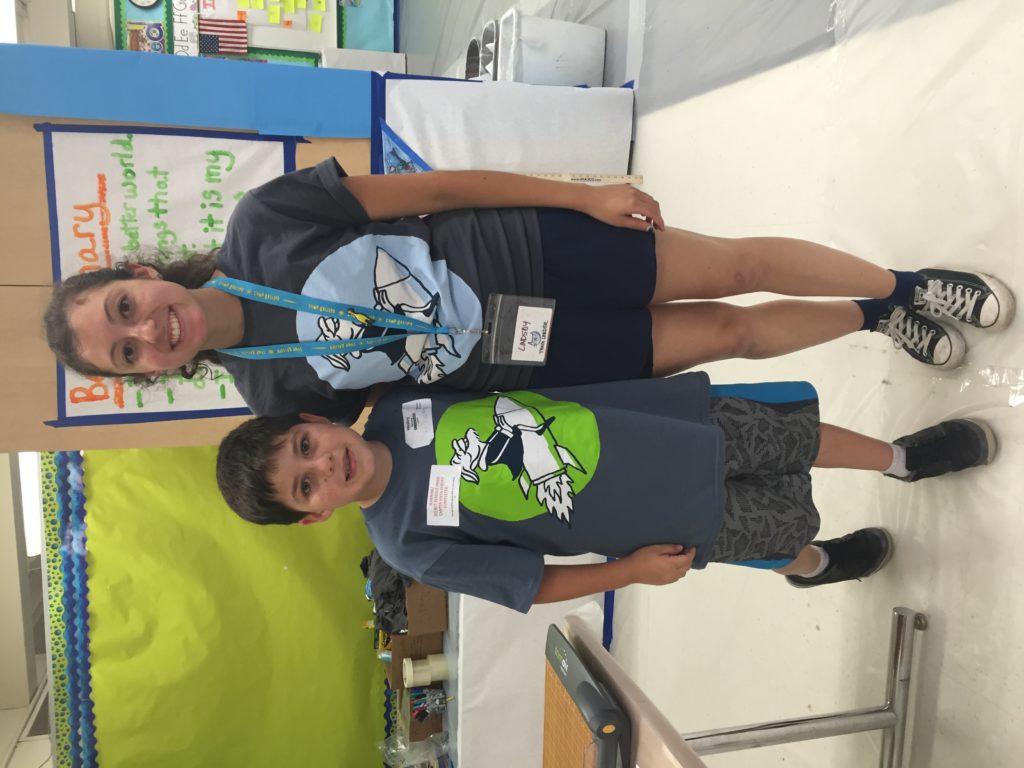 Summer is just around the corner and if you are furiously searching for camps to keep your kids busy and engaged, I highly encourage you to look into "Camp Galileo". Last year my son attended this very special and unique camp for a week long session and he had such an incredible experience. Camp Galileo created an innovator within my son and challenged him to use his imagination in ways I didn't realize he was capable of.
Each day at drop off your child will be engaged by spirited camp counselors that make the day fun and exciting. Some of the activities they do are art, science and outdoor activities all while building confidence and encouraging team work . As campers grow, the curriculum grows too, evolving to include more advanced concepts, complex projects and creative freedom.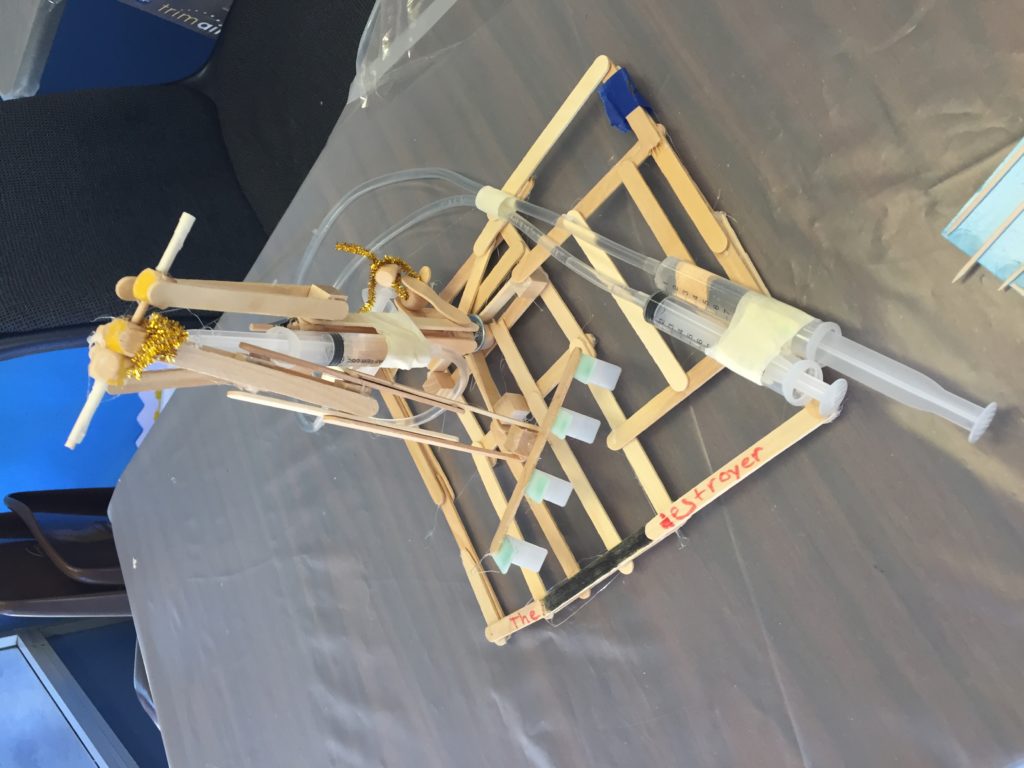 One of the projects my son worked on while he was at camp was a robotic arm built from popsicle sticks, syringes and tape. It was a challenge, so they worked in groups and at the end of they day they competed to see who's  creation outlasted the others. It was a great way for kids to learn team building exercises, communication and  learn about physics, logistics and more.
 After a week at camp, you'll hear your kids use words like "trusses" and "visionary" without missing a beat. You'll probably even hear that mistakes are marvelous things to make.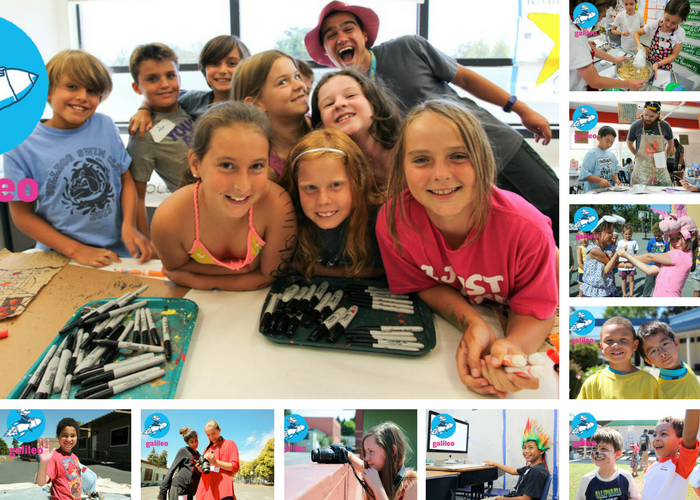 I also loved how the counselors played games with the kids outside so they got some fresh air, exercise and a chance to run around and stretch their legs. Even better, I was able to  pay for lunches ahead of time so I didn't have to pack anything for him! That made me a very happy mom!
At the end of the week parents are invited to see all of the inventions their child has created…. almost like an open house. I was able to clearly see the confidence boost Camp Galileo gave my son along with new friendships and and an enormous amount of resilience. This camp also helped improve his decision making skills and allowed him to try new things. We cannot wait to go back!!
Did you know?
Camp Galileo draws heavily from the innovation process inspired by the Stanford d.school.
They even have camps for kids as young as Pre-K and as old as 8th grade.
They have are over 70+ locations in the Bay Area, SoCal and Chicagoland with extended care from 8am – 6pm. You also have the optional healthy lunch program. To sign up or learn more, visit 

www.galileo-camps.com

 or call 1-800-854-3684.

Many of the staff at Camp Galileo are professional teachers and educators.
Learn more about the mission of Camp Galileo here.
Win (1) Discounted Week Of Camp
One lucky reader will win a discounted week of Camp valued at a savings of $200. (Regularly $399 so cost will be $199)