Thank you Sinister Pointe for Hosting Family Review Guide.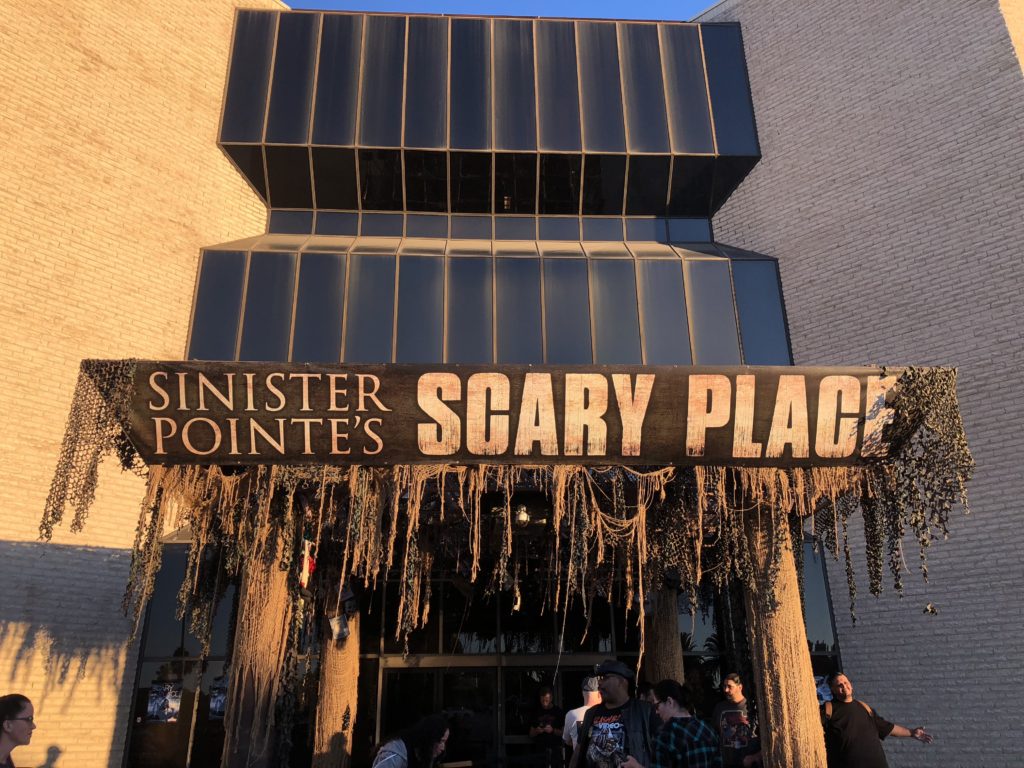 Fall is in full swing, which means a lot more than pumpkin spice-flavored drinks and chilly weather — it also means Halloween, haunted houses, ghosts, and ghouls. And if you're in a city like Orange County, then you're probably familiar with haunted mazes. They are thrilling, crowded and seem to be getting more and more popular and the years go by.
When it comes to haunted houses, there's a lot of competition — which means it's important that each haunted house have something that sets it apart from the rest. For some haunted houses, it's the mazes. For others, it's custom monsters or aged props. but Sinister Pointe in Laguna Hills encompasses all of these things and more. Taking up residence in the old abandoned Laguna Hills Macy's, Sinister pointe offers guests 3 heart pounding attractions, mind bending stage shows, scream zones, vicious vendors, live bands, food trucks and more.
How many Mazes are there?
The are 3 intense and scary mazes. The first floor is The "Phobias" maze. Step right up and see if you have what it takes when you're put up against some of your greatest fears. A fully interactive maze experience that will test your abilities to cope with your worst nightmares. This one was my favorite of the night because it was so intense. If you go in with a friend or companion be prepared to be separated. Think of all of your worst fears like facing the dentist, crawling in very tight quarters, clowns and more.
The second floor maze is "Evil". There is an evil that has taken over the second floor of this quaint little hotel. They need you to step up and venture into this maze to investigate! The talent in this maze is realllllly good and they did a fantastic job of utilizing office space, and furniture. It was really hard to tell what was real and what was fake and and one point a monster hiding under a bed grabbed my ankles. You begin this scary journey from the first floor taking a elevated ride to a Hotel. This Hotel had a feeling for me like the "Shining movie!" It has a touch of.class mix with the music of the roaring 1920's. As you move through the hallways and rooms each one of the rooms has a pretty creeping crawler begging to stay with these lost souls.
The last maze is on the 3rd floor but it is a ride. All aboard the "boogeyman express". Rumor has it that the boogeyman and his evil minions roam these grounds hunting innocent bystanders! So I have an idea, go see if the rumors are true! Please keep your hands and arms inside the carts at all times, for this here is the most hair-raising terror train in the wilderness! you will pile into a cart that is pulled by a tractor. The ride speeds up at times and it is so much fun!! Be prepared for people chasing you, animatronics and creepy monsters hiding in dark places.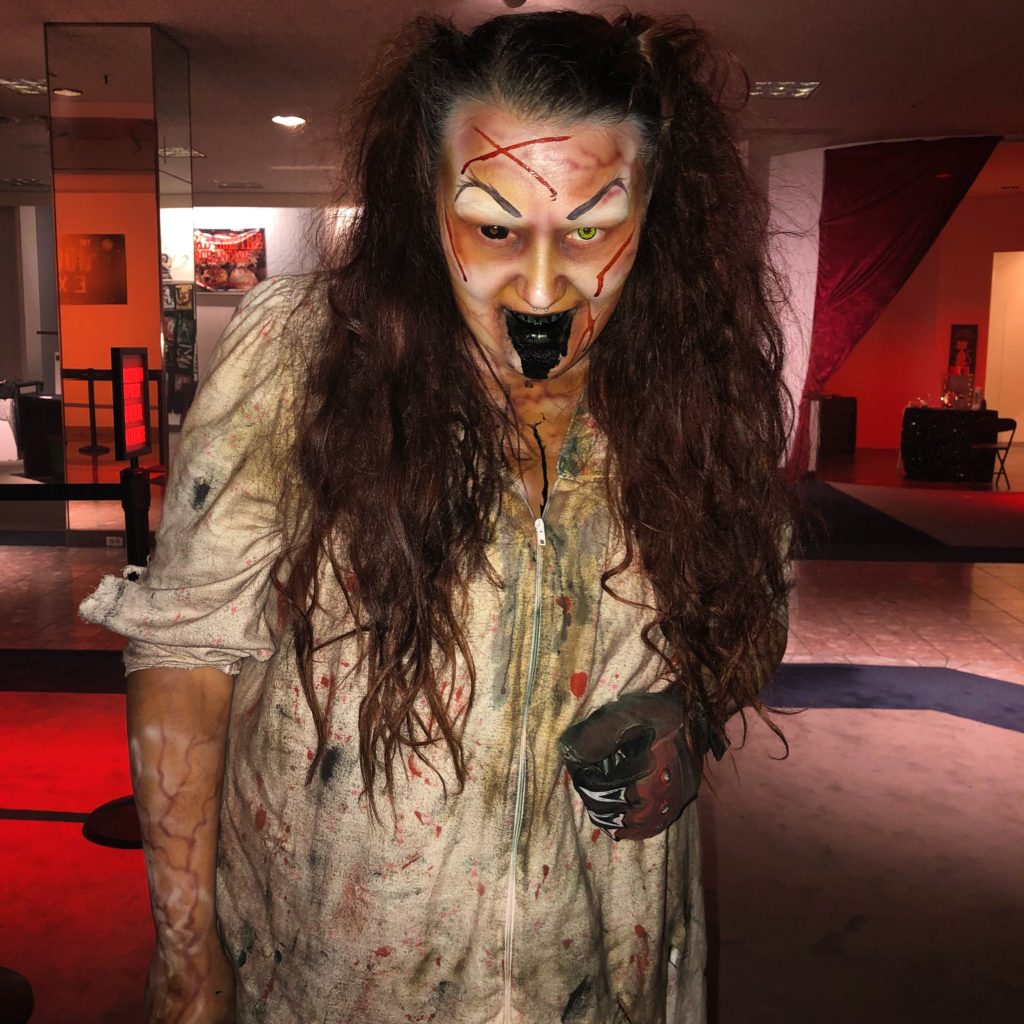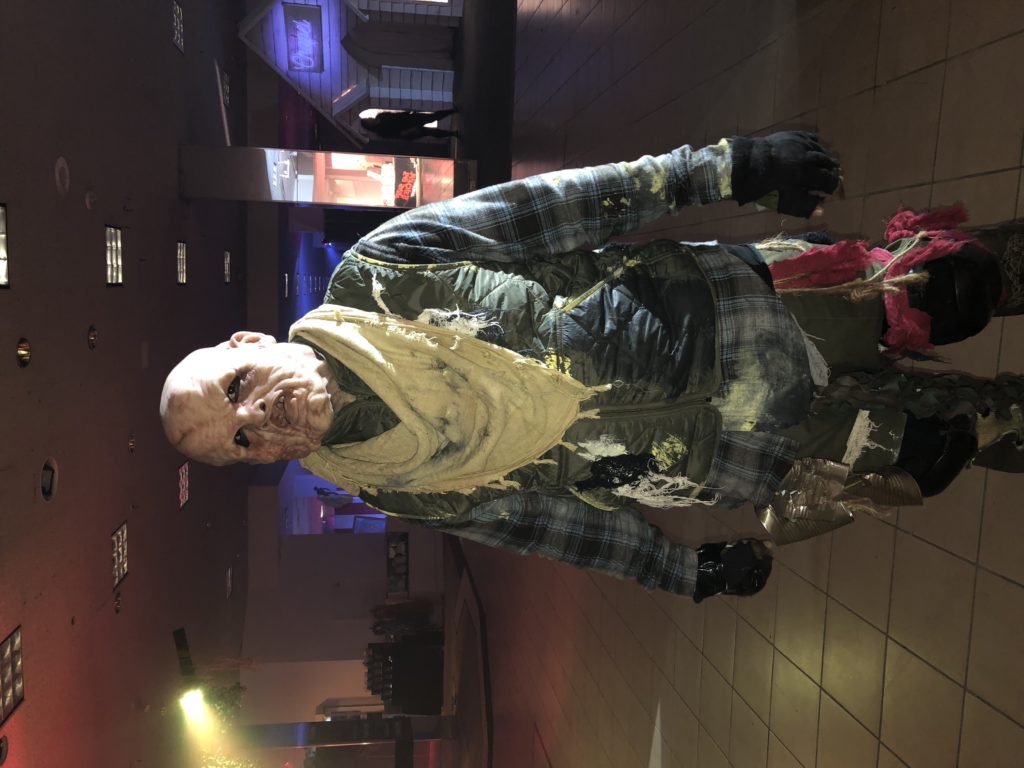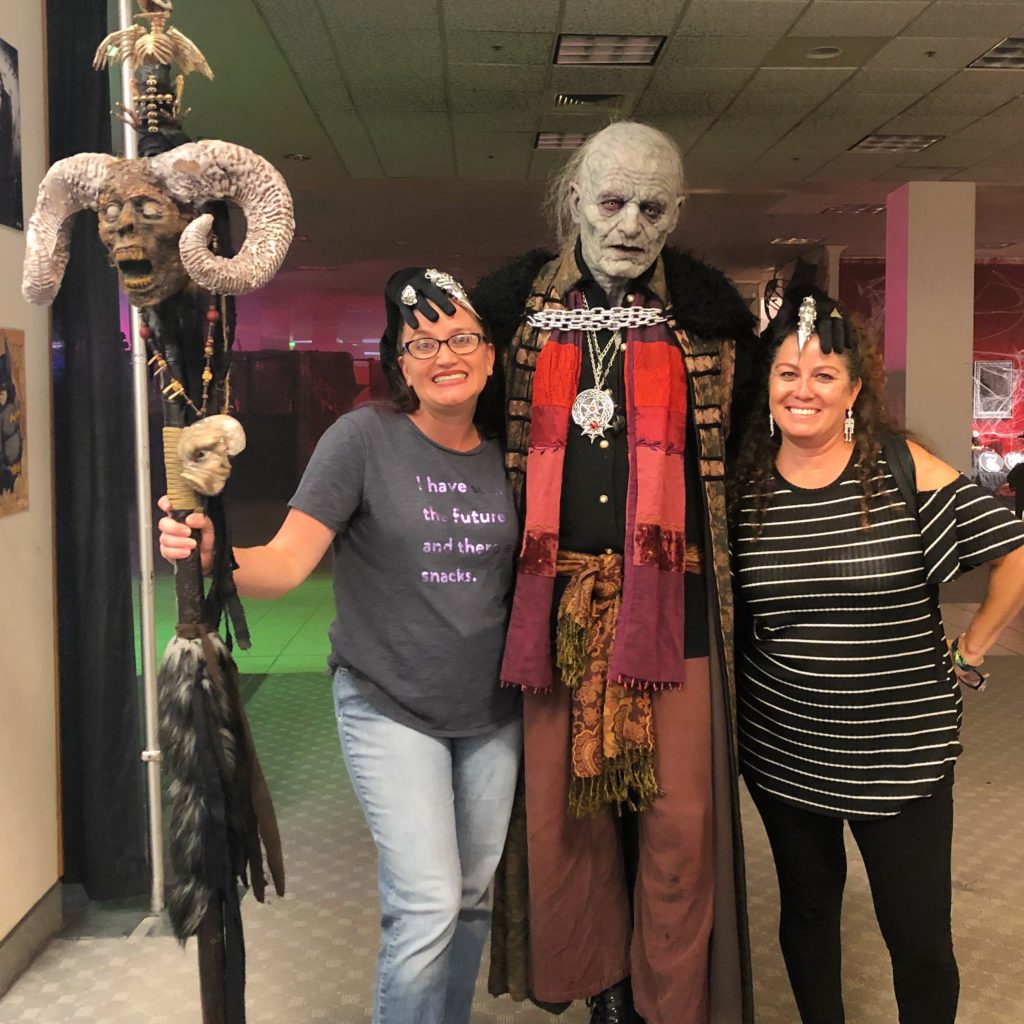 What are the vendors selling?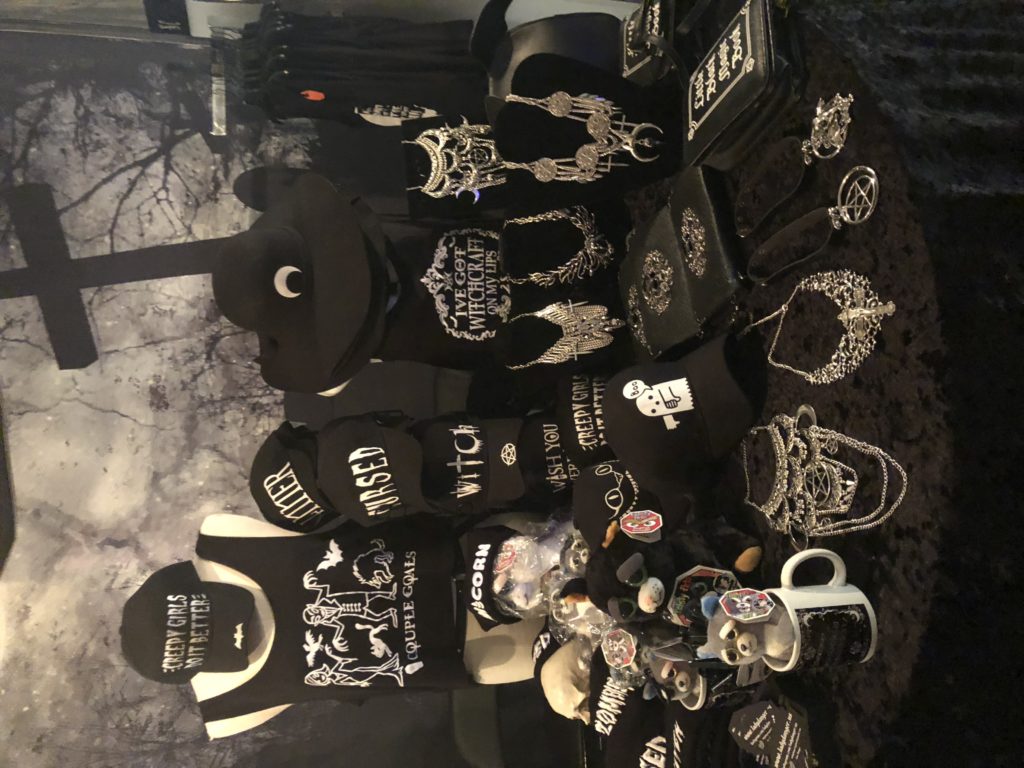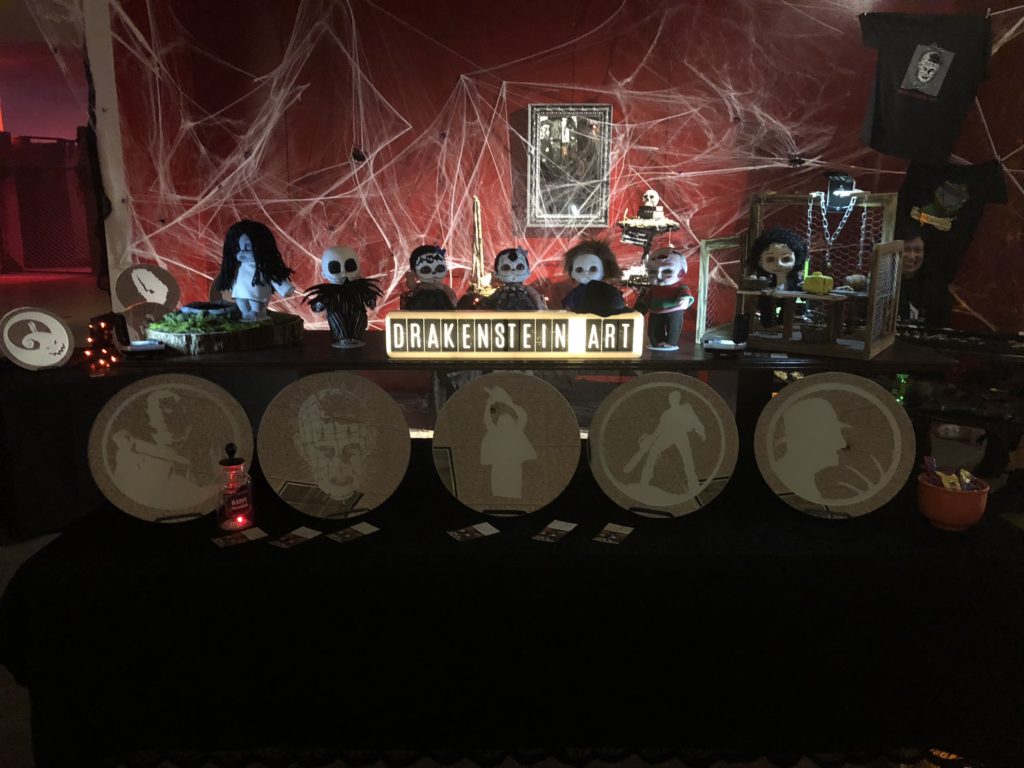 These aren't just any old vendors. These are hand selected theme appropriate vendors. Some sell art, some sell clothing, some sell soap, some sell decor and one even sells delicious treats. I was highly impressed with the selection and price of most items and even bought a few things.
Sinister Pointe Scare Zones
Getting from place to place within the compound of Sinister Pointe's Scary Place is no simple task. Unfortunately for you, if you want to venture across the event from the safe zones along vendor alley to catch the next act performing on stage, well that may be a little tough without having to pass through one of the scream zones. Tread lightly….Maybe the creatures that lurk within might not spot you!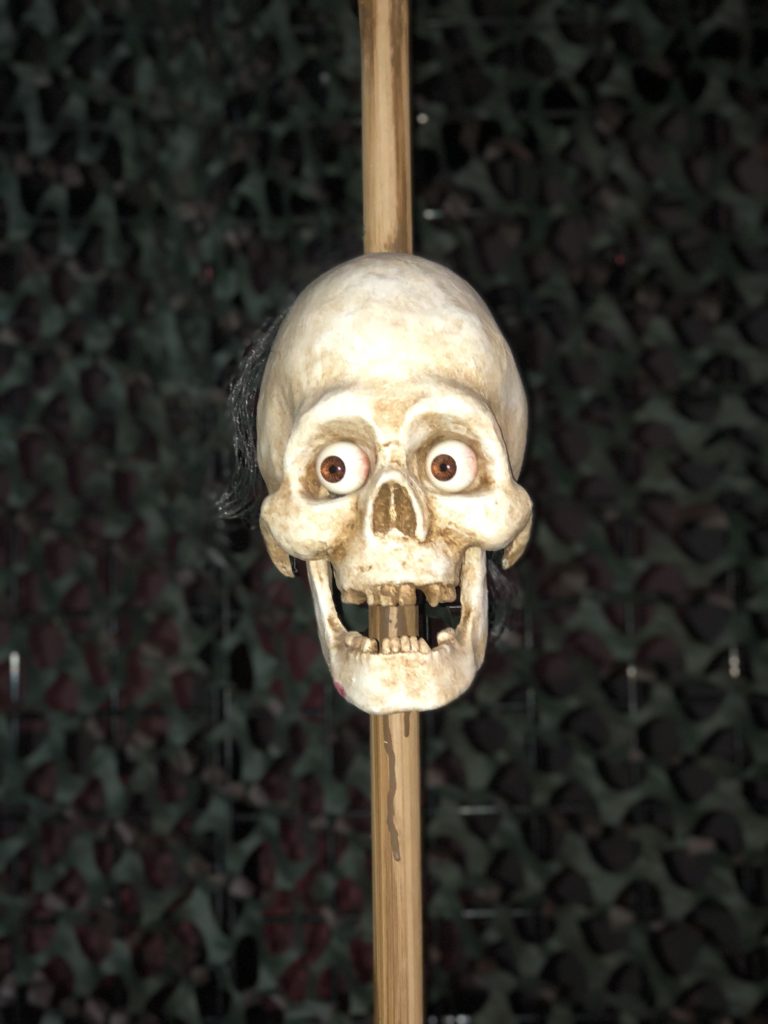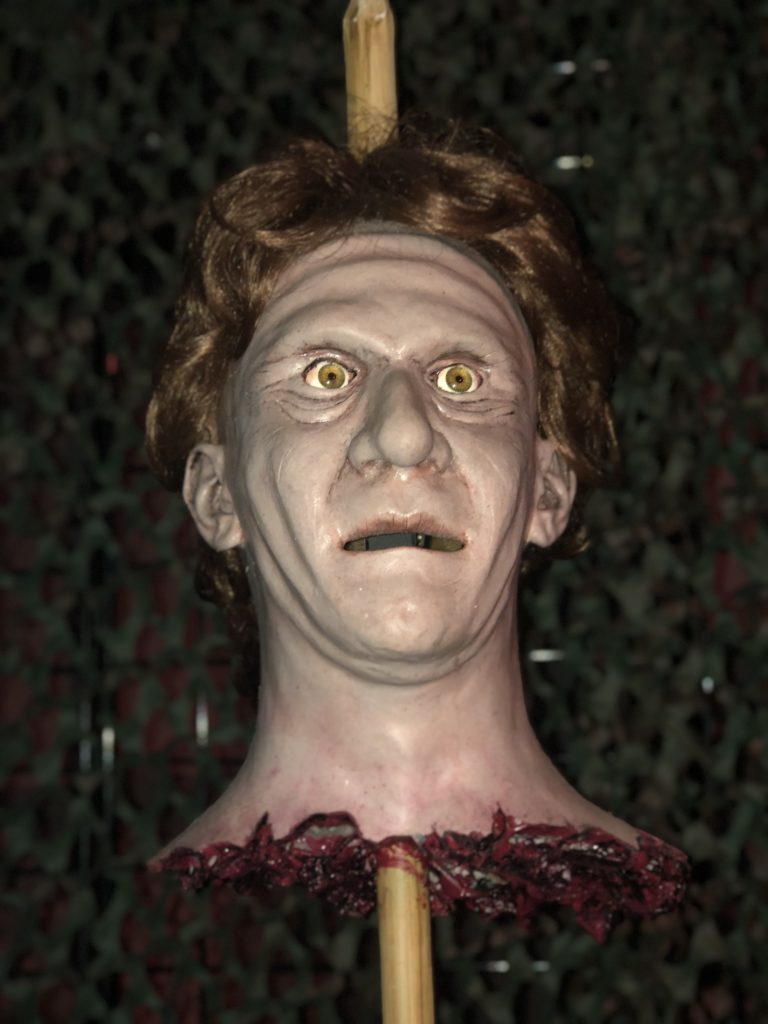 Watch a Preview Of Sinister Pointe
Blogger Tips For Sinister Pointe:
Arrive EARLY. Line up by 6:30pm, and head straight upstairs to Boogeyman Express FIRST. That is the longest line and the longest load time.
There are limited porta-potties so use the bathroom BEFORE you go.
There is an escape room for $1, which was a pitch black maze that you had to find your way out with a few monsters inside to scare you.
You can buy a groupon for Sinister Point for $35. Click Here.
For more information visit Sinister Point on Facebook and Instagram.