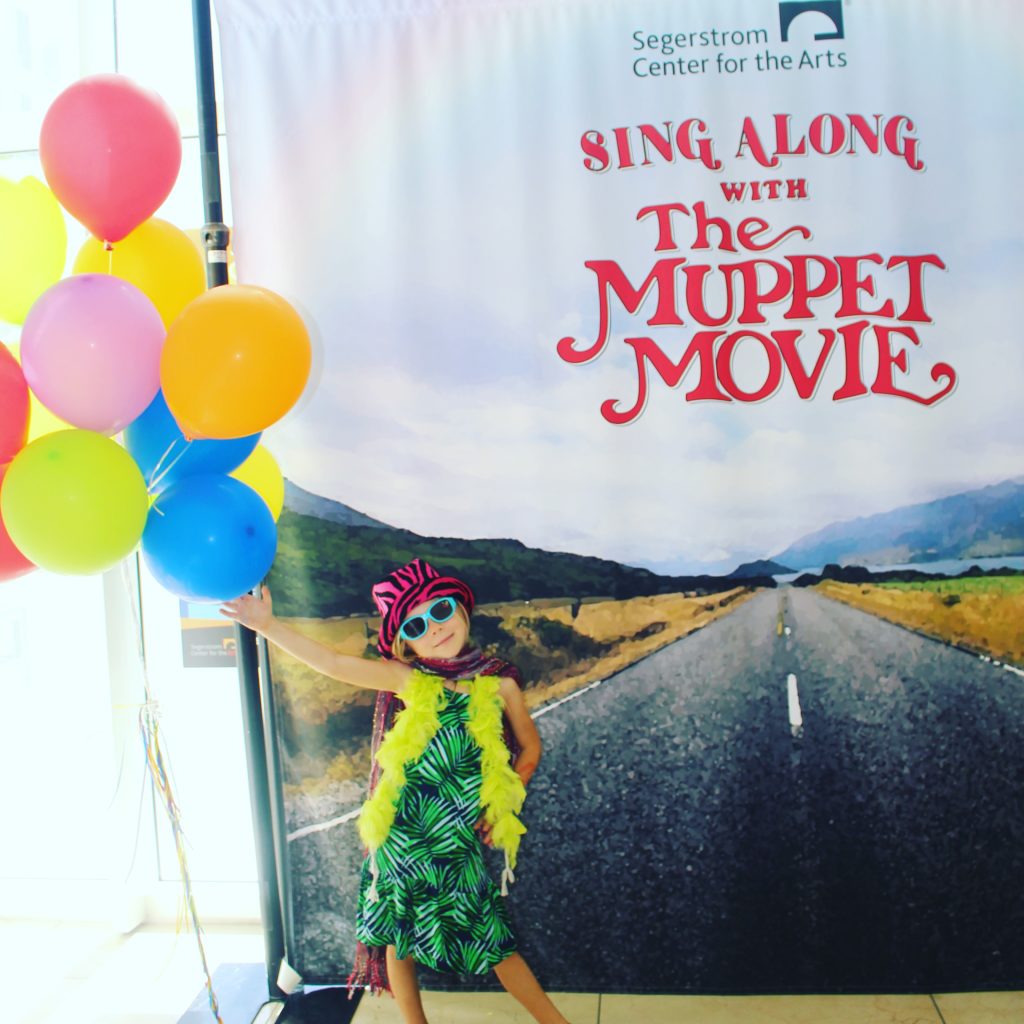 Have you ever taken your child to a theater performance at Segerstrom Center for the Arts? We recently attended a Muppet Sing-a-long and my daughter had to much fun! I love taking her to the center because it is a great way to introduce her to the arts. The Muppet show we saw had a FREE pre-show with photography props, instruments, and more. Many of the kids shows often have pre-events.
My daughter Struck her best Miss Piggy pose and told her finest Fozzie one liner at El Sleezo Cafe. There was also a live banjo player and balloon artists and all kids received a  goodie bag of props for the movie.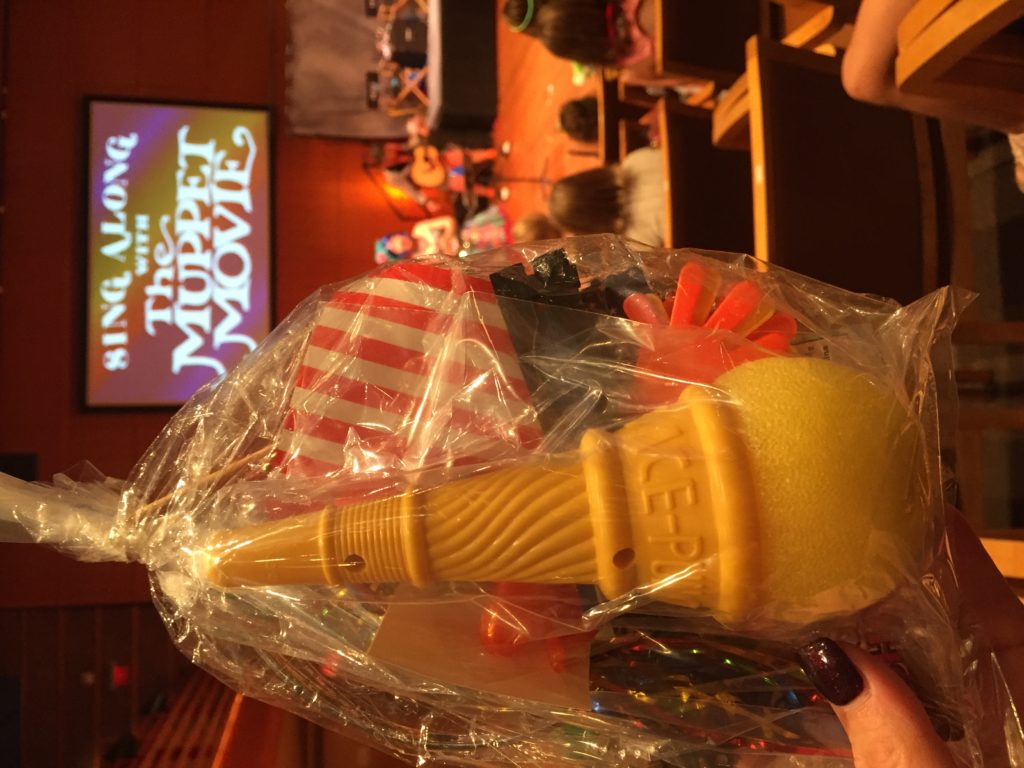 The goodie bags were filled with bubbles, sticky hands, fans, whistles and all kinds of props the kids could use during the movie!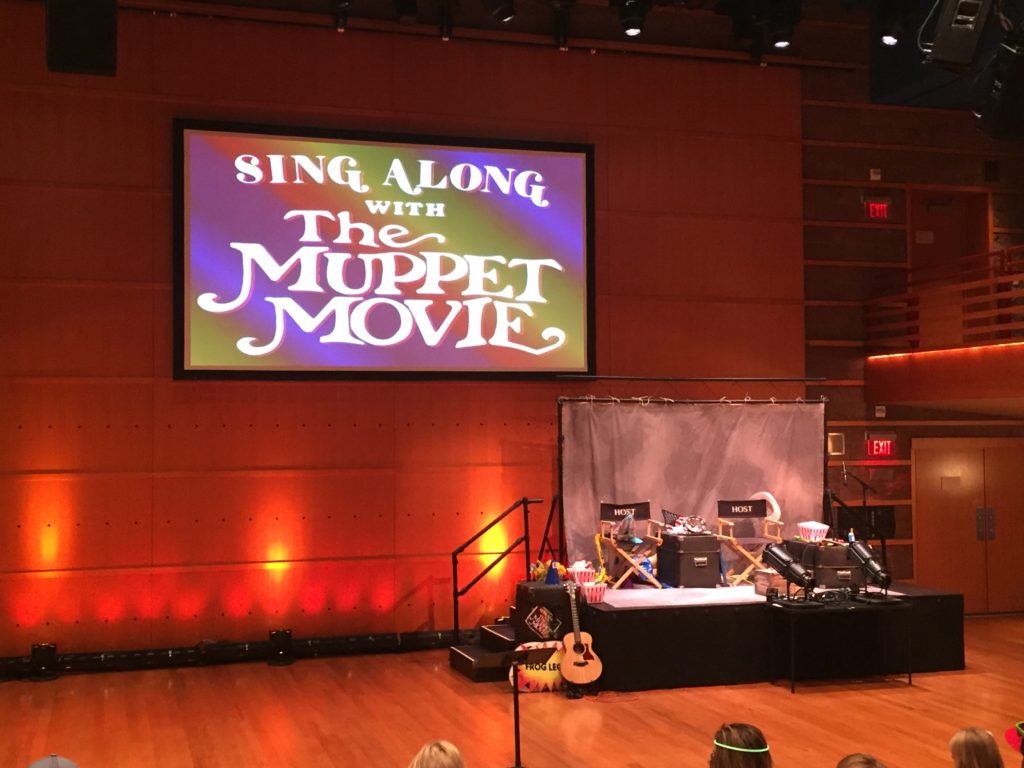 In this Sing Along, IBEX Puppetry leads an audience of cheering, singing fans to renew their Rainbow Connection with our fleecy friends who started it all. It was full of interactive surprises like bubbles, streamers, kites, confetti pops, and characters coming right out of the screen into the audience.
What is coming up for Kids at Segerstrom?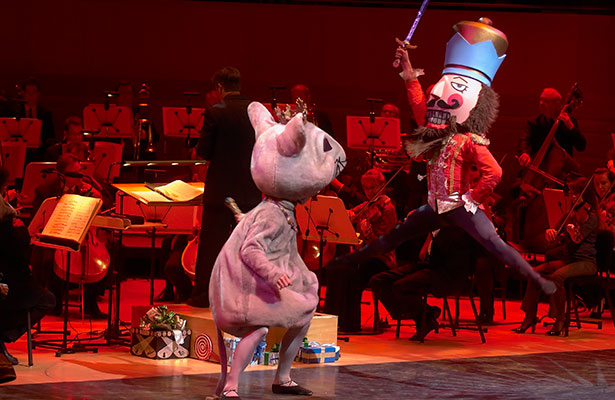 The Nutcracker! for kids!! Visions of sugarplums will dance in your head after seeing Tchaikovsky's delightful Christmas ballet, performed in a condensed 45-minute version created just for kids ages 5-11. This seasonal favorite finishes with a grand finale holiday sing-along and is sure to sell out!
Sensory Friendly Shows
To give everyone in our community the opportunity to experience the joy of attending a live performance, Segerstrom now presents a series of sensory-friendly performances as part of their Family Series. These shows are designed specifically for patrons with sensory sensitivity to enjoy with their families.
What Sensory Friendly means:
Reduction of sound levels, particularly loud or startling sounds.
Reduction of overwhelming stage lighting.
Low ambient lighting in the theater throughout the performance so patrons are able to see should they need to move around or exit the theater.
Patrons can talk and move around the theater as much as they wish during the performance.
Preparatory materials called Previsit Guides will be provided to patrons so they will know what to expect from the performance. Previsit Guides include pictures with simple captions of the theater going experience.
The use of mobile electronic devices are allowed during the performance if they are being used as a communication device.
Designated break spaces will be available for those who might feel overwhelmed and need a break from the performance.
See a list of sensory friendly shows.