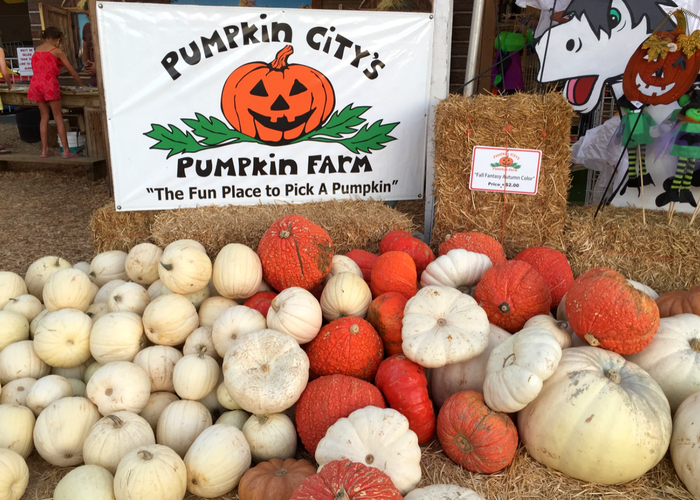 Pumpkin City is the place for families to go to celebrating the October Halloween season with wholesome family fun and entertainment. It has a charming farm atmosphere and is filled with dozens of cute barnyard animals, photo ops, rides, food, shopping and pumpkins of all shapes, sizes and colors.
The best part of it all is Admission and Parking are FREE! Here are some of the fun things you and your family can do while you are there:
Visit The Petting Zoo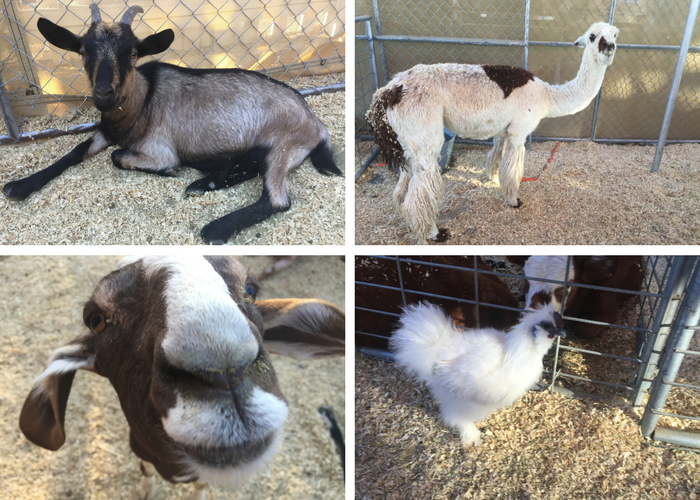 Pumpkin city has all kind of friendly animals in the petting zoo. Chickens, goats, Llamas, sheep and more! You can purchase pellets to feed them as well.
Rides Galore
There are so many rides to keep your little ones entertained. You can buy individual tickets at $1.25 or tickets in increments of 25, 50 or 100 at discounted prices. Each ride or activity costs about 3 to 8 tickets. Here is a list of the rides at Pumpkin City:
• Boat Ride
• Bounce House
• Car Ride
• Goliath Slide
• Swing Ride
• Tractor Town USA
• Train Express
• Tubs of Fun
• Wipe Out Obstacle Challenge
Attractions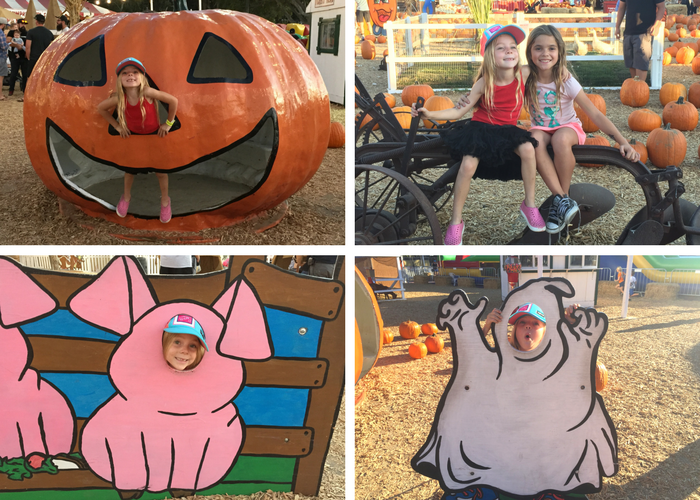 Even if you were to visit Pumpkin City without going on any rides there are still a ton of photo ops throughout the patch. You can also shop at the general store or buy geodes and catch a puppet show!
• Barnyard Animals
• Decorative Harvest Items
• General Store
• Geode Discovery
• Lucky Luke's Gem Stones
• Petting Zoo
• Players & Puppets Little Theater
• Pony Rides
• Rocky Mountain Mining Company "Panning for Gold"
Raise Money For Your School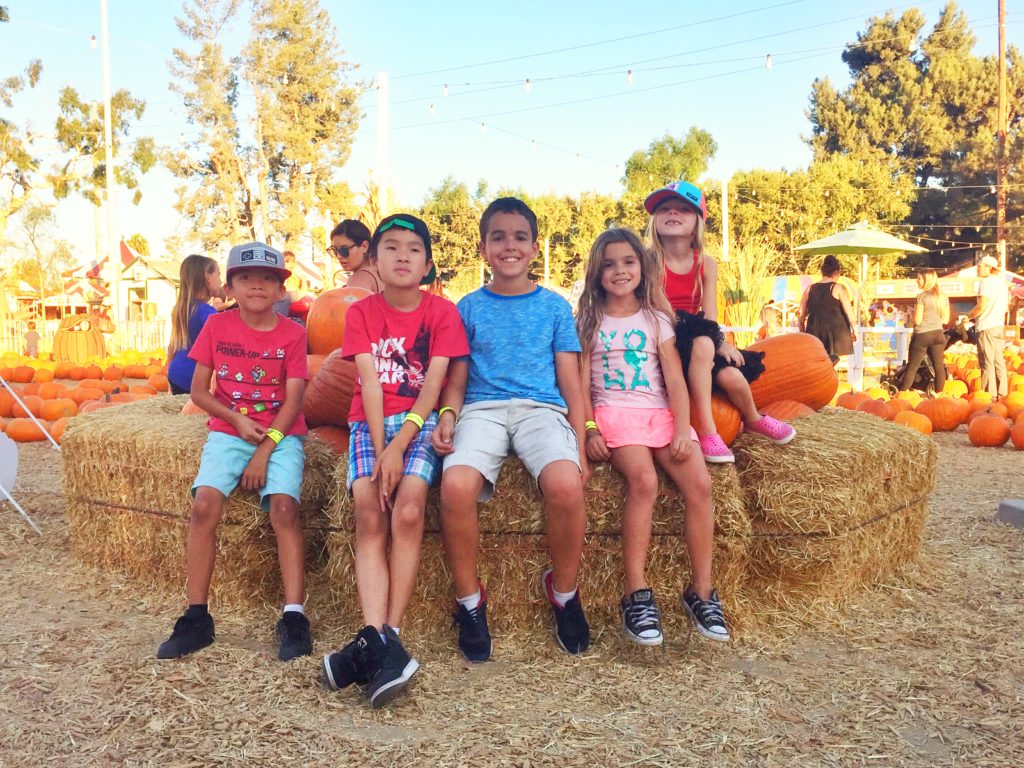 Plan your fall fundraiser at Pumpkin City's Pumpkin Farm kids have fun and your school earns money too! Pumpkin City's Pumpkin Farm is offering a unique fundraising opportunity for your school.  It's easy for you and fun for the kids!
Pumpkin City offers schools the opportunity to sell Wristband Passes as a fundraising venture. You can make $5.00 for each wristband sold. The wristbands will be sold for a total cost of $17.00 each.  You pay $12.00 to Pumpkin City for each wristband.  You make $5.00 per wristband sold for your school!
This is a great family value and will allow each child with a Pumpkin City Wristband Pass the ability to ride all of the nine CARNIVAL RIDES at Pumpkin City – as many times as they like including the Petting Zoo from 3:30 – 8:30 pm on the special school night that we confirm with your group.  Wristband does not include Pony Rides, Game Booths, Activities and Coin Operated Rides.
If your school sells 200 wristbands your school earns $1,000.00!
This promotion is for a limited time only and on a first come first serve basis to local schools.  It runs from October 2nd through October 26th, Monday through Thursday from 3:30 – 8:30 pm. (excludes Friday, Saturday & Sundays).