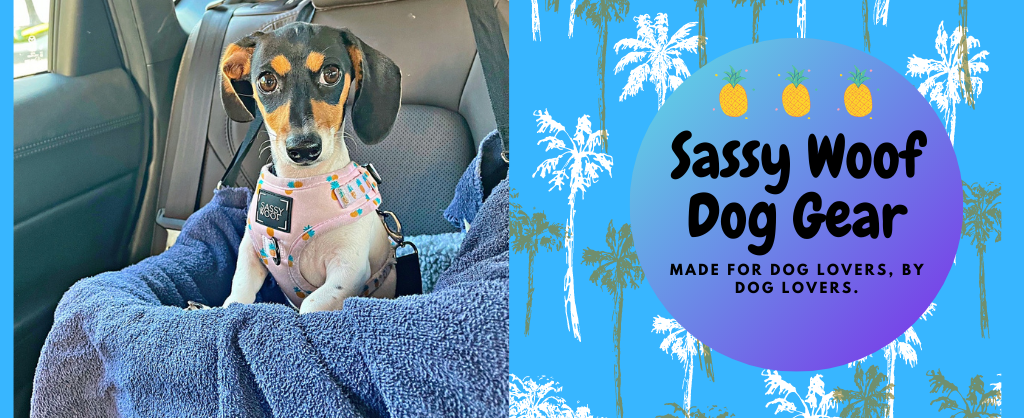 2021 has brought us a lot of joy in between all the stressors of Covid. Beginning with the addition of an adorable new puppy named Moxie! She is a mini Piebald Dachshund meaning that her coat pattern is very distinctive having two colors and big patches of white. It's created by both parents having the recessive piebald gene. We were on a wait list for 6 months and I was so happy to bring her home. She is the first female dog I have ever owned which means I have to dress her up with cute accessories.
If you have ever been to PetSmart or even looked online you will see the cutest patterns always come from the company Sassy Woof! They are Affordable and Adorable. Plus they are made for dog lovers, by dog lovers. They are functional & affordable for you, and stylish for them. Get Hands-free leashes, bowties, collars, and more.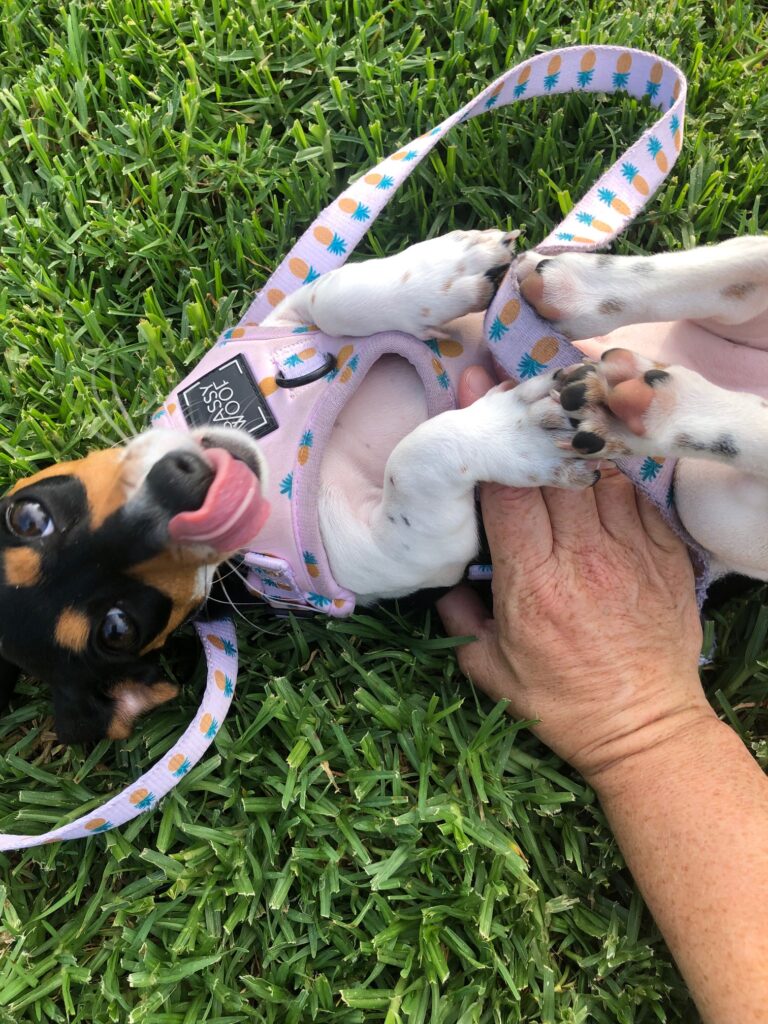 I have been taking Moxie everywhere with me in the car so I needed a good harness and leash that would last and look good. We fell in love with the Puppy Colada collection. It Features sweet pineapples for sweet pups, and the bundle was perfect for summer! I Kept my pup feeling tropical all season long.  Bundle includes the entire signature 'Puppy Colada' collection: 1 Adjustable Harness 1 Leash 1 Collar 1 Waste Bag Holder 1 Bowtie Puppy Growth Pawtection Plan (U.S. ONLY).
I found the leash to be very sturdy and I loved that the harness had 2 rings on it so I could clip her into her car seat safely. I found it easy to get on and get off as well. Being that she is so tiny we got the XS and you just slide it over their head and buckle it on the side. Easy Peasy and she gets very excited when she sees me with it because she knows she is going somewhere.
Bonus: It washes soooo well. It looked practically brand new when I took it out of the washing machine.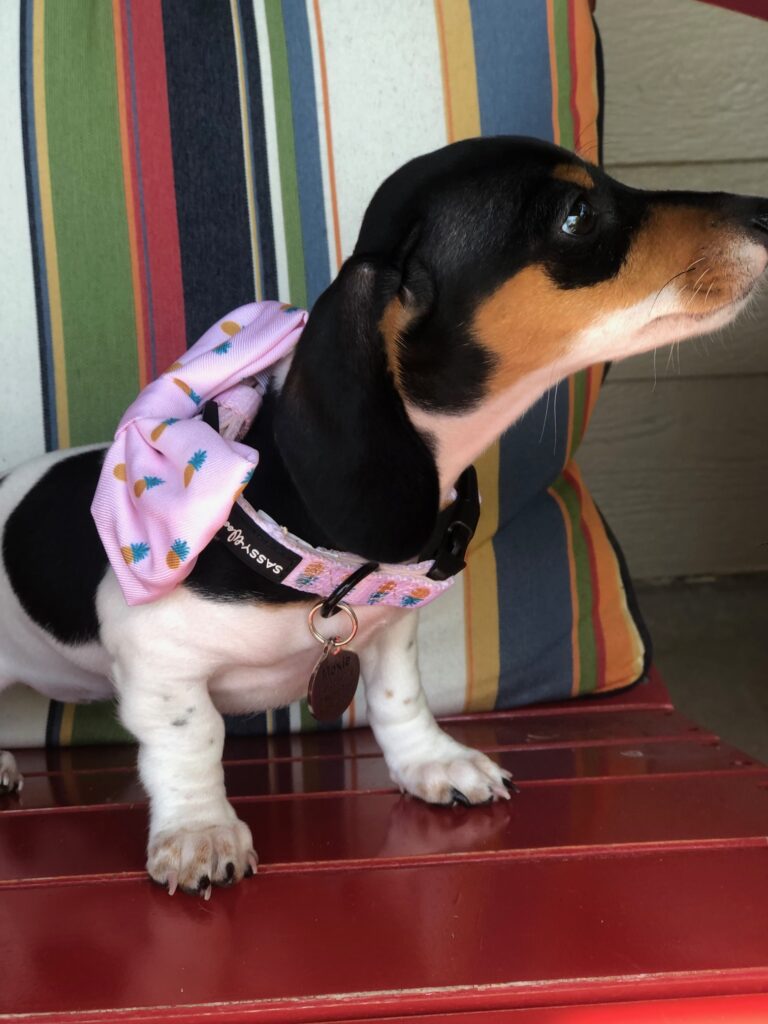 And honestly, how could you not love the little bow that comes with it. I mean c'mon….I guarantee 10 people will stop to talk to you and "ooohhh and ahhhhh" over your pup if you put this on them! It's legit the cutest thing ever! The boy one is darling too.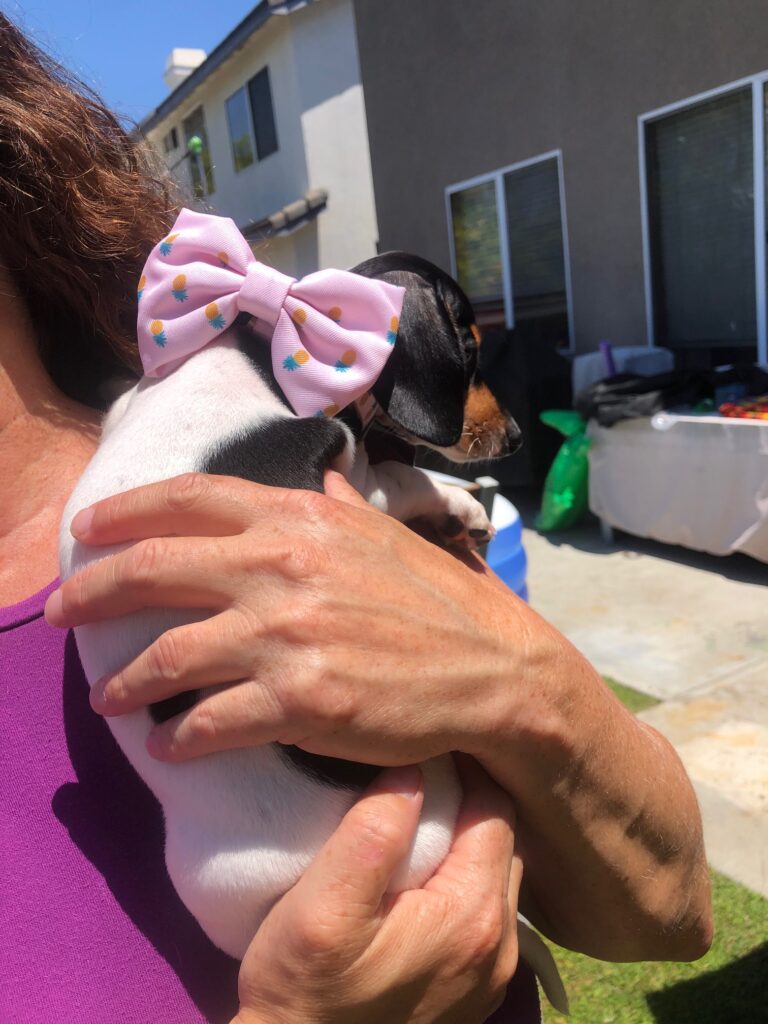 Sassy Woof also sells bandanas, treats, hoodies, waste bag holders, clothing for humans, keychains, tote bags, candles, pins, cold cups, sweatshirts and so much more!! Best of all they offer FREE SHIPPING ON ALL U.S. ORDERS – NO MINIMUM! How awesome is that? Sassy Woof is proudly sold in over 500 shops all over the world! We love teaming up with small businesses to sell our products in stores of all shapes and sizes. Click here to see where Sassy Woof products can be found in a retailer near you! For availability and inventory inquiries, please reach out to retailers directly.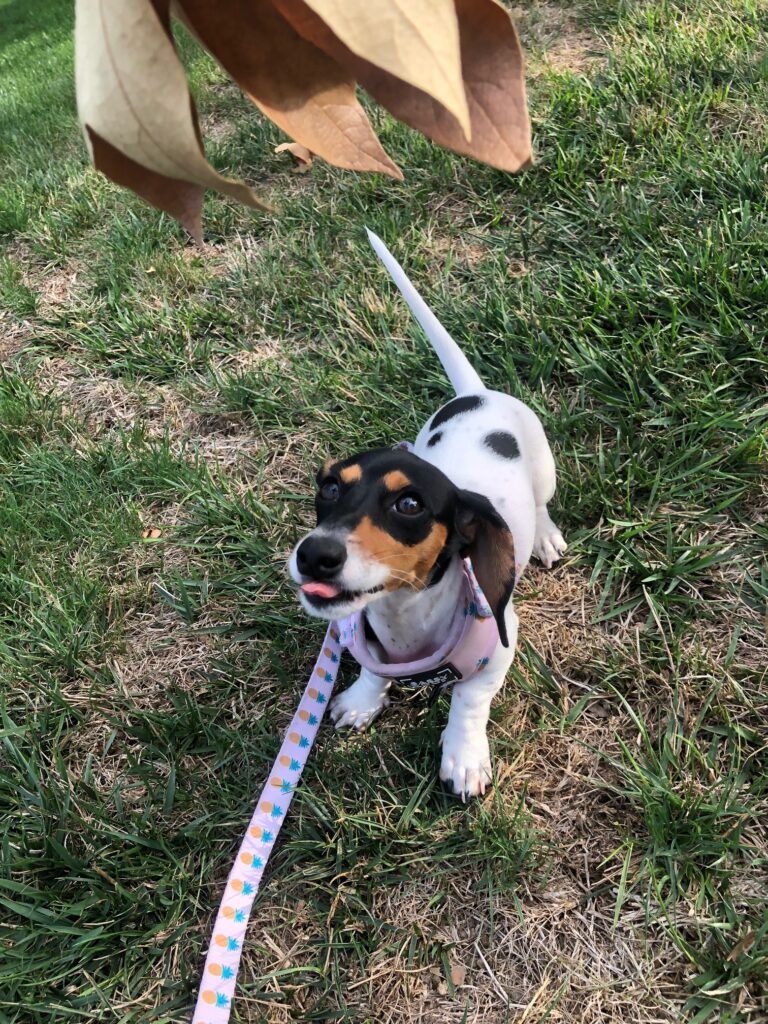 Moxie loves how the harness doesn't rub under her front legs. She can move around freely in it without any irritation. The harnesses are also very breathable and airy. I will forever be a loyal customer.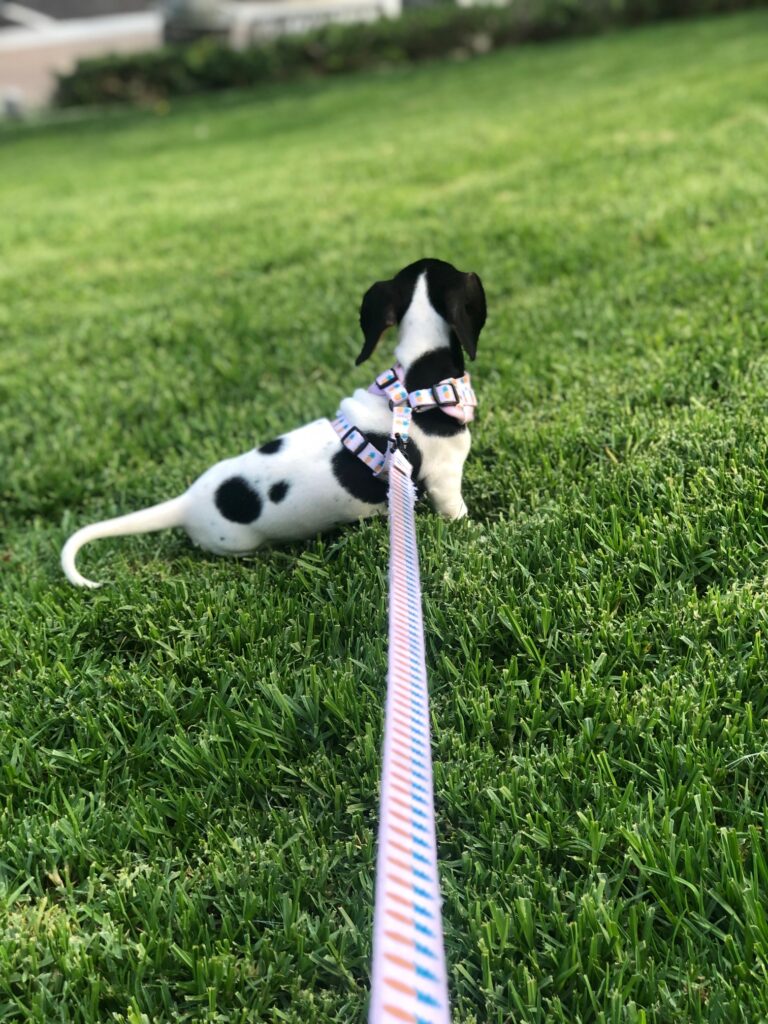 I absolutely love this company and what they stand for. We should all be supporting small businesses, now more than ever. Sassy Woof is based out of the suburbs of Washington DC. Giving back to organizations that improve the quality of lives for dogs is very important to them and deeply rooted in who they are. Consistent with that principle, they have donated to a wide range of organizations in the past and currently that are dedicated to rescuing and helping dogs including The Sato Project, Humane Rescue Alliance, Friends of Homeless Animals, PupStarz Rescue, Dachshund Rescue of South Florida, Paws4People, Homeless Animals Rescue Team, and Feeding Pets of the Homeless. For 2021, they are doubling down these efforts and they have committed to help feed a shelter dog for every harness sold this year.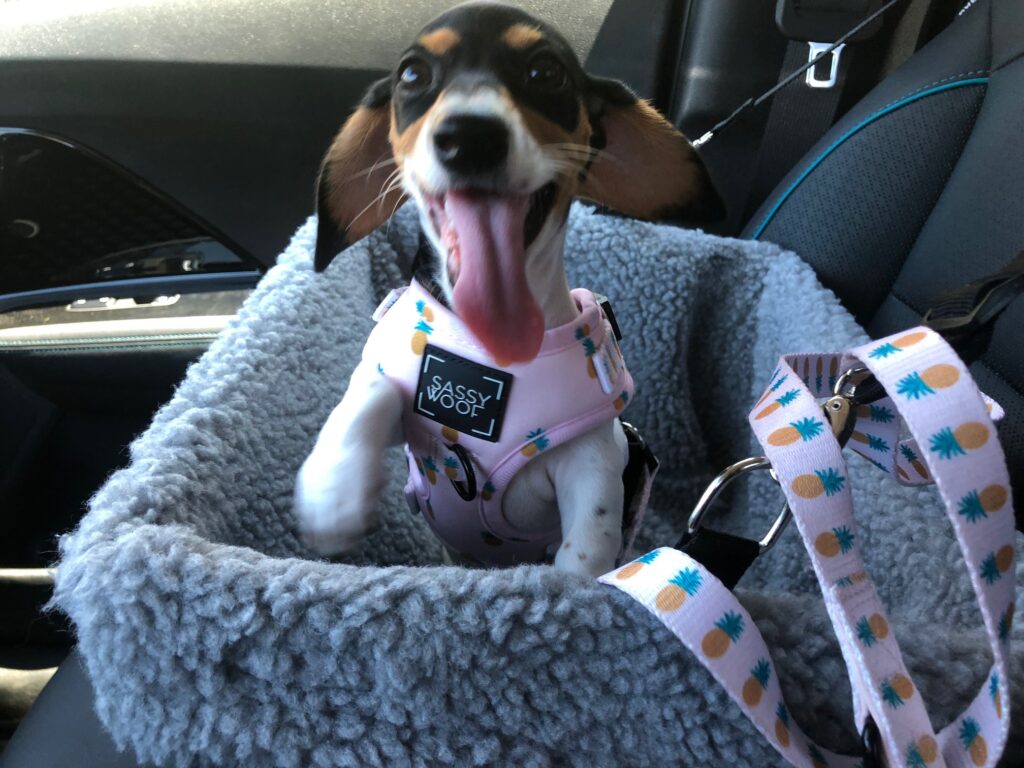 Fore more information visit Sassy Woof on Facebook and on Instagram.