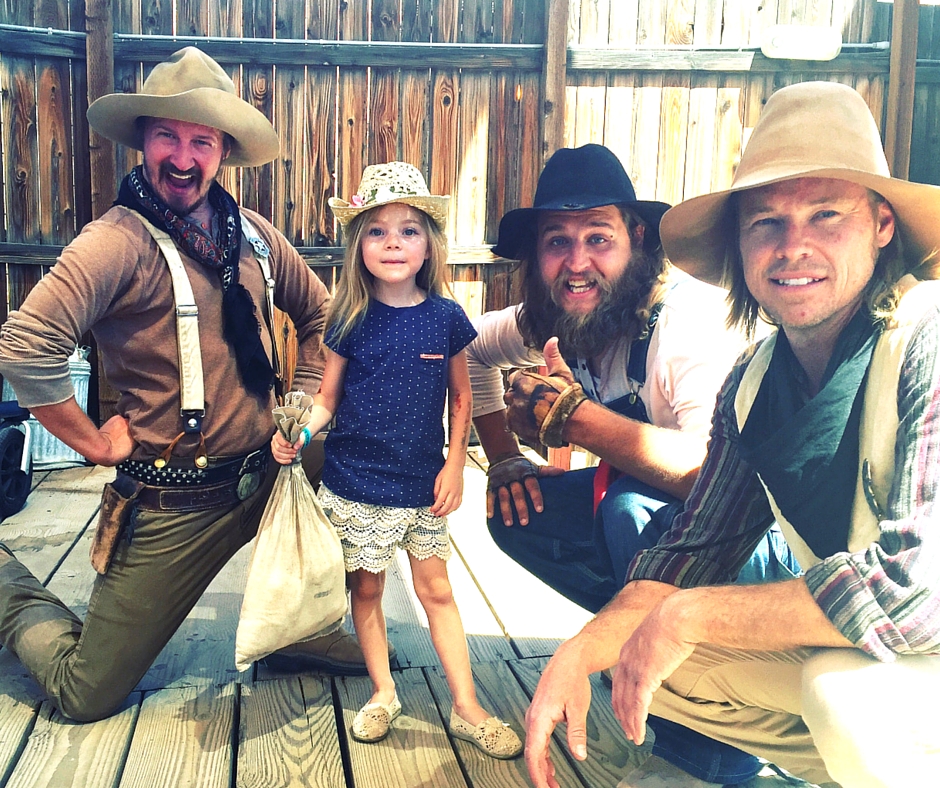 If you are looking for something fun and unique to do with your kids I highly recommend checking out Rawhide in Chandler Arizona. Rawhide is the perfect place to visit whether you are local, from out of town, or out of the country. The town of Rawhide promises to deliver up a true western experience with our multiple attractions and retail stores. If you like 1880's, and a western town full of fun, good eatin', great shopping and a true taste of the old west, you will thoroughly enjoy Rawhide. As a matter of fact, you will not find anything else like it in Arizona!
Video of Things to do in Rawhide
On a recent visit to Rawhide last month my family had a great time exploring the town. Here are a few tips I would recommend if you are going to visit!
Tips for Rawhide
Wear Western Clothing! It's so much fun to dress the part! The town locals love it too! We bought a western hate for my daughter and she fit right in!
Bring Water. It can get extremely hot inside
Be prepared for random gunshots. The actors will sometimes breakout into a gun battle and if you are not expecting it , it can be startling for the little ones.
Don't miss the live stunt show at 6 gun theater. It is so well done and so funny. Each show throughout the day has a different theme and your kids can  post with the actors after.
Don't forget your camera and bring a back up charger! There are so many great photo ops here you do not want to miss out on.
Purchase the 

Town Pass Attraction/Show Wristband. It a much better deal than paying for individual rides. The wristband is good

 for unlimited rides and attractions for that day.
If you have children 5 and under they most likely will be too small to do most of the attractions do to the height/weight requirements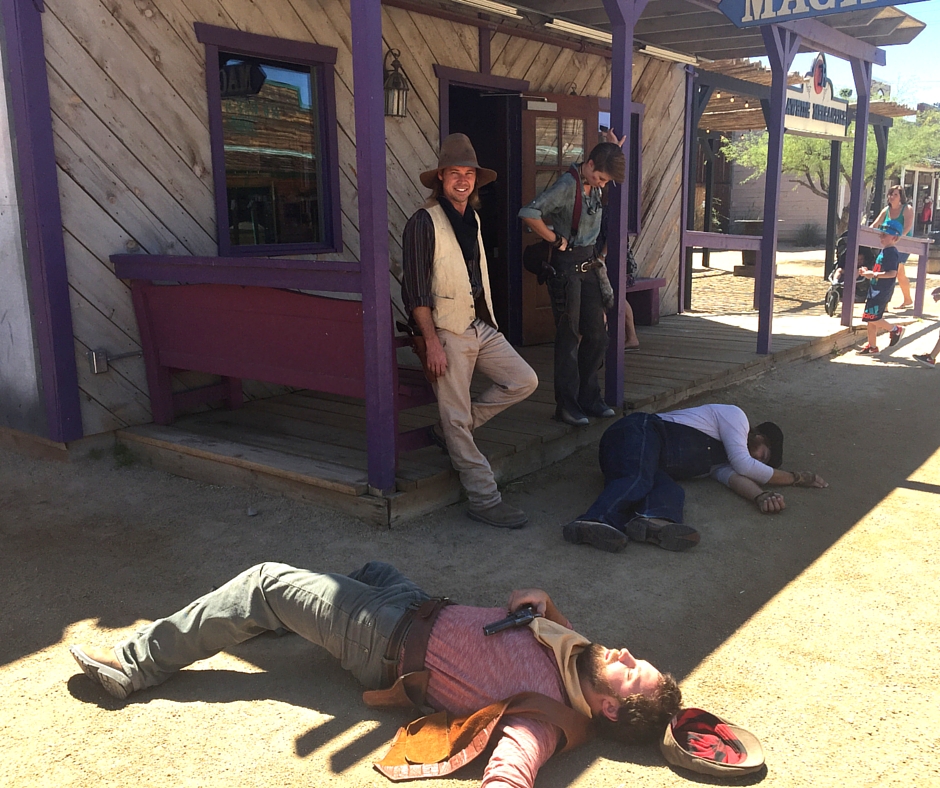 The result of a random gunbattle (they aren't really dead)
Mine For gold
Want to strike it rich? Try your luck panning for (fool's) gold just like the pioneers. Word around town is that the biggest nugget is yet to be found.
Rock Climb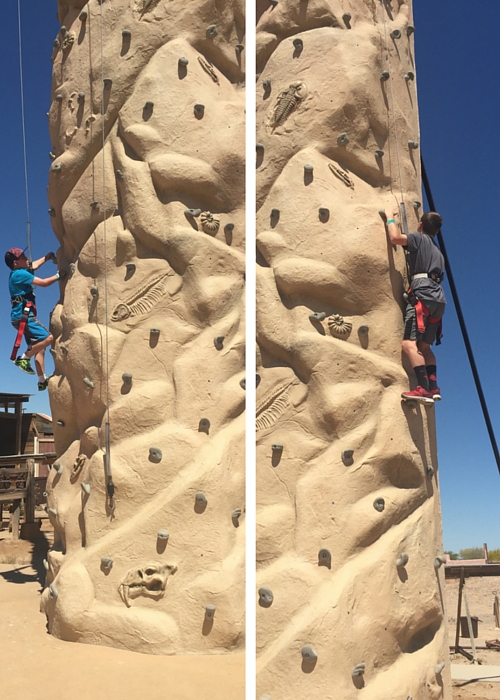 Three levels of physical challenge put your strength and stamina to the test. See if you've got what it takes to conquer this 30ft rock climbing wall!
*Min Weight: 50lbs. *Max Weight: 200lbs. 
*Climber must be 18 years of age or older (Parent or legal guardian must sign a waiver if under 18)
Play Chess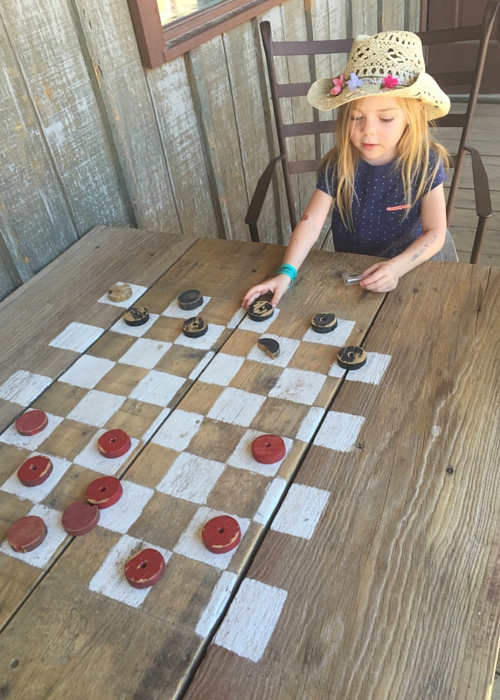 Get an ice cold beverage in the general store and enjoy a lazy game of chess while you cool off!
Map of Rawhide
[gview file="https://familyreviewguide.com/wp-content/uploads/2016/04/Rawhide_Map_0815.pdf"]
Rawhide Hours
Rawhide is only open to the Public:
Fridays5pm-10pm
Saturdays12pm-10pm
Sundays12pm-8pm
For more information visit Rawhide on Facebook and Twitter.