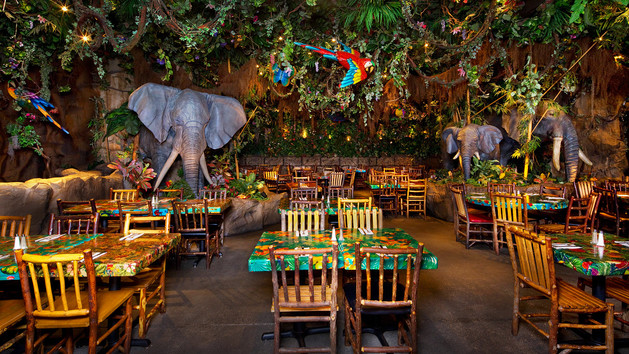 It's Cha-Cha's Birthday at Rainforest Cafe
Rainforest Café  is hosting a Birthday Bash for their loveable red-eyed tree frog Cha-Cha!
Cha! Cha! Wednesday, October 14 at 5:00 p.m. All families are invited to join the fun with games, raffle, prizes and goodies for kids!
Kids will enjoy plenty of activities including fun games, raffles, prizes, and much more. Party goers will also receive a Wild Bunch Goodie Bag and enjoy a free dessert. Don't miss out on this fun party!
Be sure to come hungry as children 10 and younger receive a discounted $2.99 Kid's Meal and free dessert. To RSVP, call the restaurant today at (714) 772-0413 to reserve a seat today!

WHERE
Rainforest Café
1515 S. Disneyland Drive
Anaheim, CA 92807
For more information, please visit www.rainforestcafe.com