[vc_row][vc_column][vc_column_text]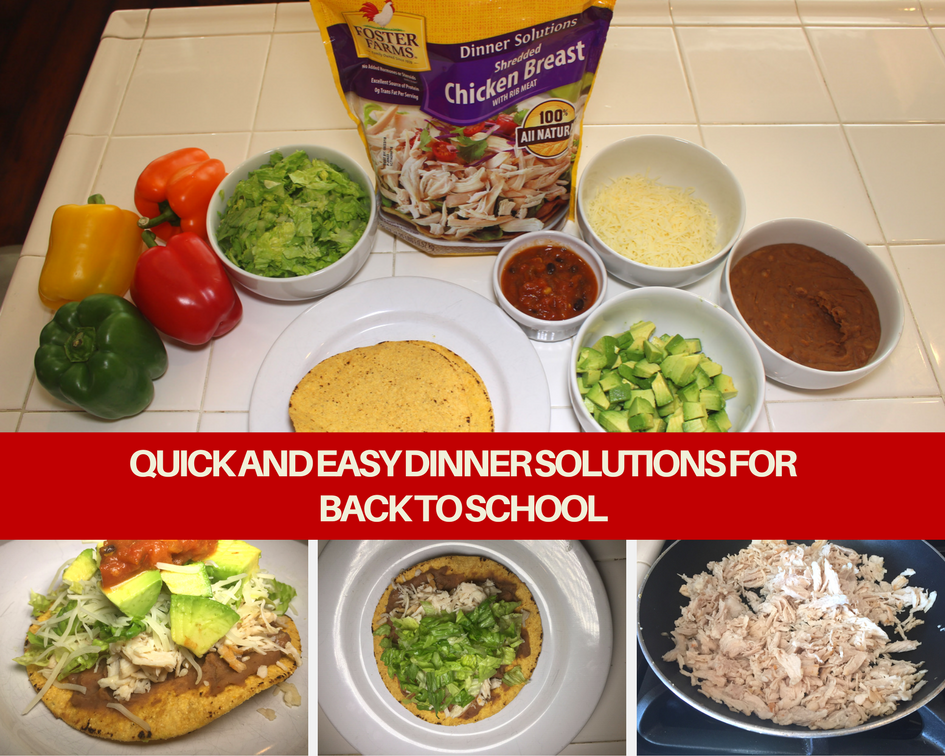 Back to school time always comes with new routines, adjustments and can really test our time management skills as moms. Dinner time is always my toughest responsibility to tackle because all three of my kids are on different schedules. Between sports, boyscouts, girlscouts and work sometimes we don't even eat dinner until 7:30pm at night.
I also shop in small quantities, therefore I go to the store pretty much daily. I write myself reminders and put them on my keyboard because I spend a majority of my day typing and I know I will see it! However, this year I really want to try and have more family dinners where were are sitting together at the table and sharing about our day.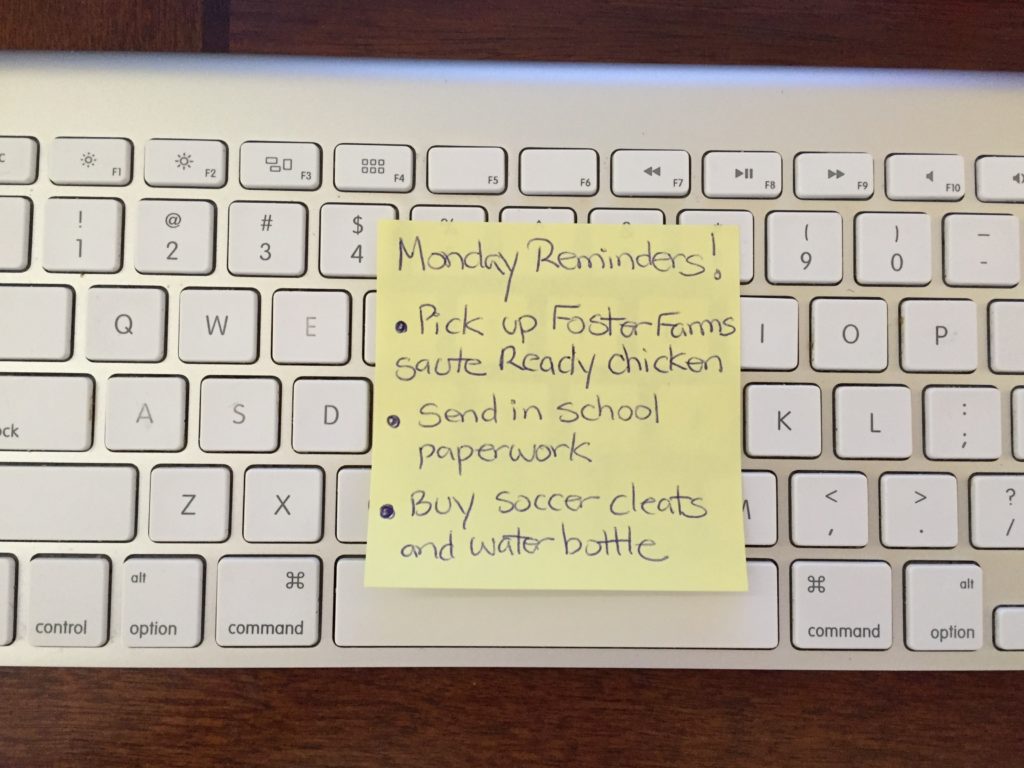 Freezer to table in under 30 minutes
Thankfully Foster Farms understand my dilemma and is helping me "Rule My Roost" by providing an incredible range of tasty, protein-rich, super easy-to-prepare meals my family loves. All of their frozen chicken products can be made in under 30 minutes or less and my kids will literally eat any of their items. 
When I go to the grocery store I always try to stock up stocking up on Foster Farms frozen crispy strips, buffalo wings, chicken nuggets and corn dogs. Plus Foster Farms Frozen Chicken products are great for Potlucks. This summer we went to a lot of movie nights in the park and neighborhood potlucks and we always brought Foster Farms chicken with us. We bake them and put them on foil tins and kids gobble them right up.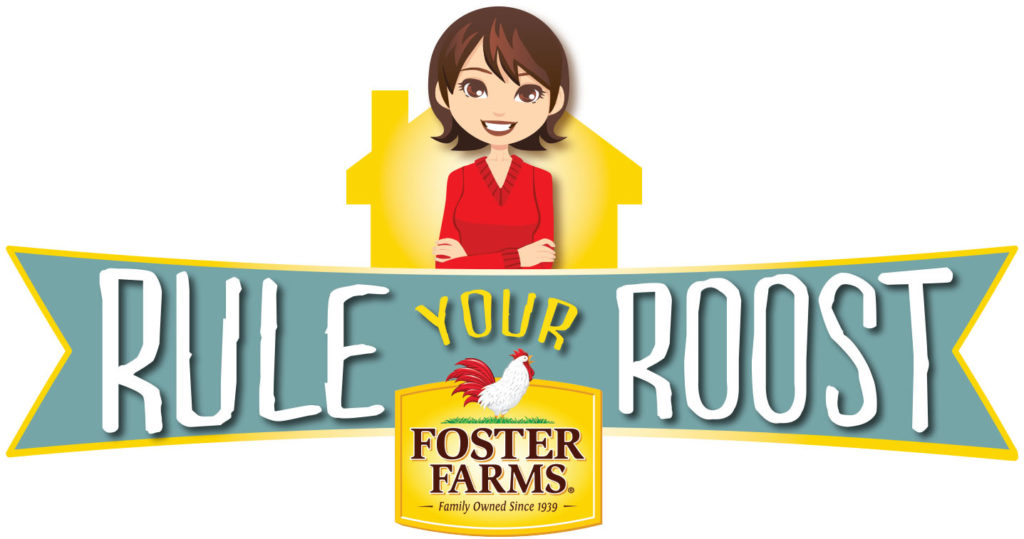 Here are 3 recipes using Foster Farms Products that are quick and easy to follow:
Chicken Tostadas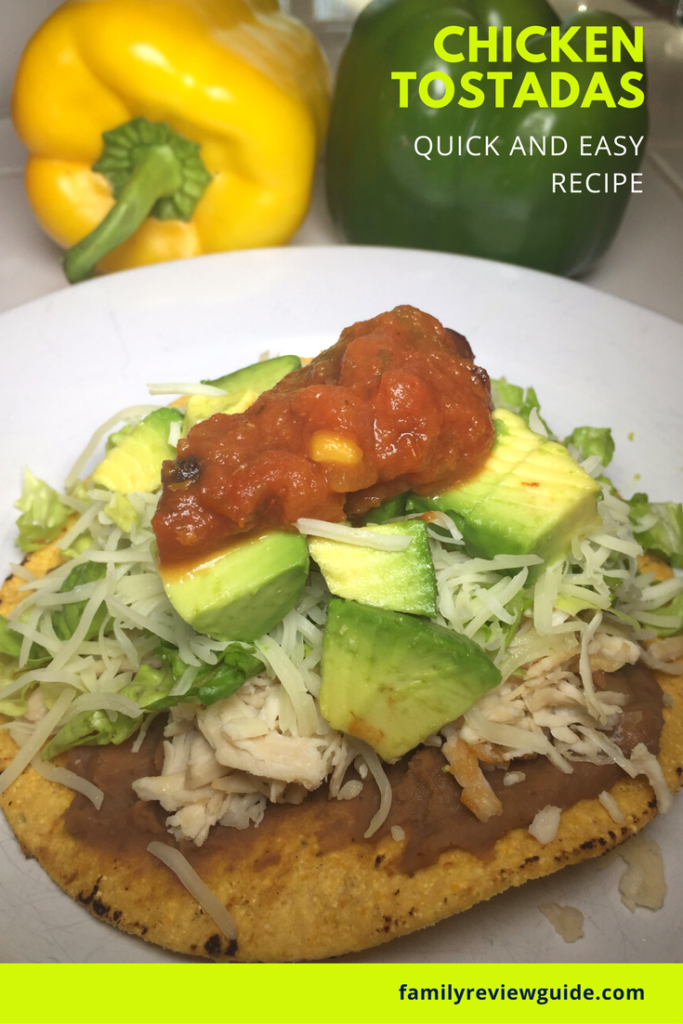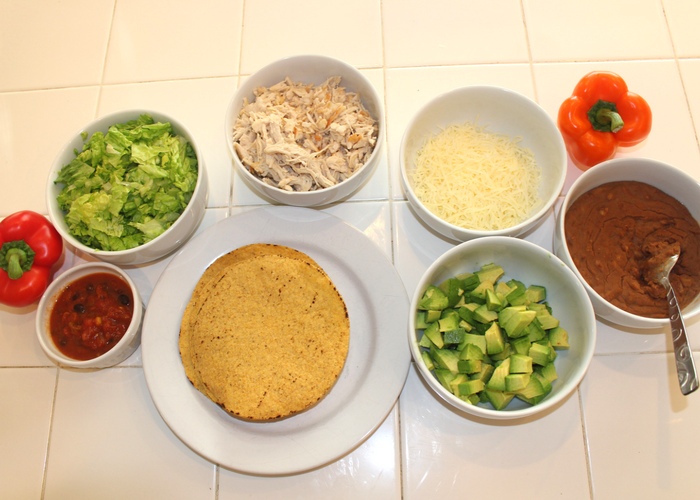 [/vc_column_text][/vc_column][/vc_row][vc_row][vc_column width="1/3″][vc_single_image image="16228″ img_size="400×400″ title="Step 1″][vc_column_text]Cook Foster Farms Shredded Chicken according to the instructions on the package.[/vc_column_text][/vc_column][vc_column width="1/3″][vc_single_image image="16235″ img_size="400×400″ title="Step 2″][vc_column_text]Heat refried beans according to directions and spread on tostada shell. Top with shredded chicken.[/vc_column_text][/vc_column][vc_column width="1/3″][vc_single_image image="16230″ img_size="400×400″ title="Step 3″][vc_column_text]Top with avocado, cheese, lettuce and salsa.[/vc_column_text][/vc_column][/vc_row][vc_column][/vc_column][vc_row][vc_column][vc_column_text]
Ranch Flavor Crispy Chicken Strip Wraps
Foster Farms has crispy Chicken strips that are hormone and steroid free and have 0 grams of trans fat per serving. These are so easy to pop into the oven and if you put them  in a flour tortilla and garnish them with lettuce tomato and cheese you have an easy crispy chicken wrap!
Cook Chicken Strips per package instructions and cut into bite size pieces
Add Lettuce, Chicken and Tomatoes onto the middle of a tortilla
Garnish with Cheese and Ranch Dressing
Roll up tortilla and eat. YUM!
Chicken Fajitas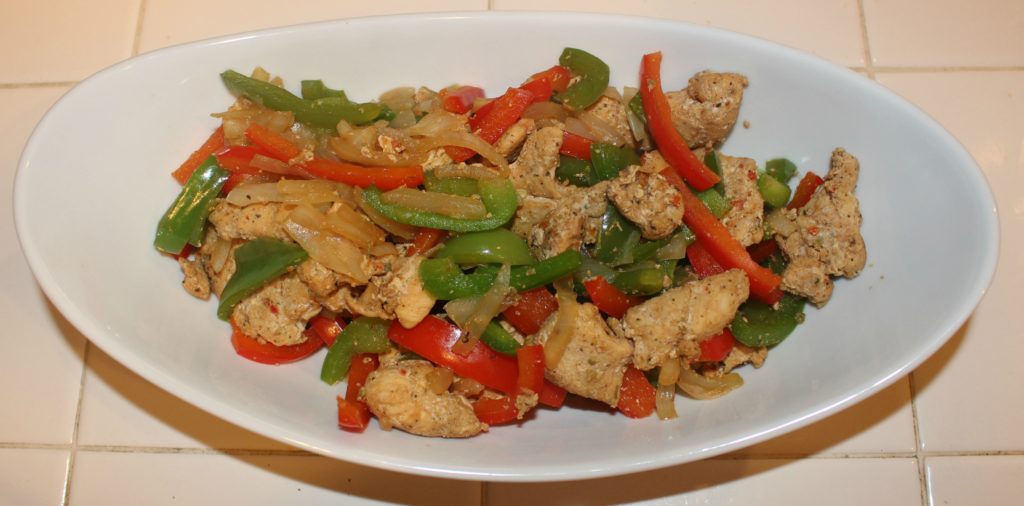 If you're not familiar with Foster Farms Saute Ready pre-cut and marinated frozen chicken – look for them at your local supermarket. You're going to love how each of their four different seasoned varieties (Asian Style, Fajita, Garlic Herb and Lemon Pepper) can combine in a skillet with rice or veggies or pasta to make a fast, hearty and delicious dinner (up to 7 servings per bag). And all in just ten minutes!
Instructions:
Cook Chicken.
Saute thinly sliced bell peppers and onions.
Serve hot with tortillas, sour cream and guacamole on the side.
Can also be served with Rice, Pasta or Salad.
For more information visit Foster Farms on Facebook and Twitter.

One lucky reader from family Review Guide Reader will win $80 in Foster Farms Coupons.
[/vc_column_text][/vc_column][/vc_row]