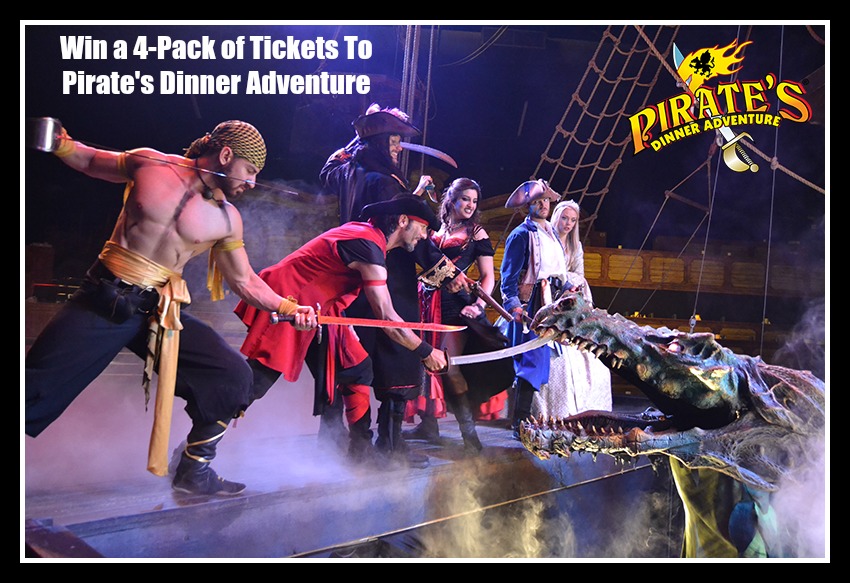 Win a Four-Pack of  Dinner Tickets
Set sail for adventure and prepare to be entertained at the "World's Most Interactive Dinner Show!" Pirate's Dinner Adventure offers the best combination of food, fantasy and fun in Southern California. Located in Buena Park, the Center of the Southland.
You will enjoy an astonishing display of special effects, aerial artistry, swashbuckling swordplay and dynamic duels while enjoying a delicious, four-course feast, fit for a Pirate King! The action is set aboard an 18th Century Spanish galleon adrift in a 250, 000- gallon lagoon. The talented crew makes this show possible with brilliant actors, singers and stunt performers. Lads, lasses and scallywags of all ages don costumes to bring the adventure to life. Up to 150 volunteers participate in this epic production, truly making it the "World's Most Interactive Dinner Show!"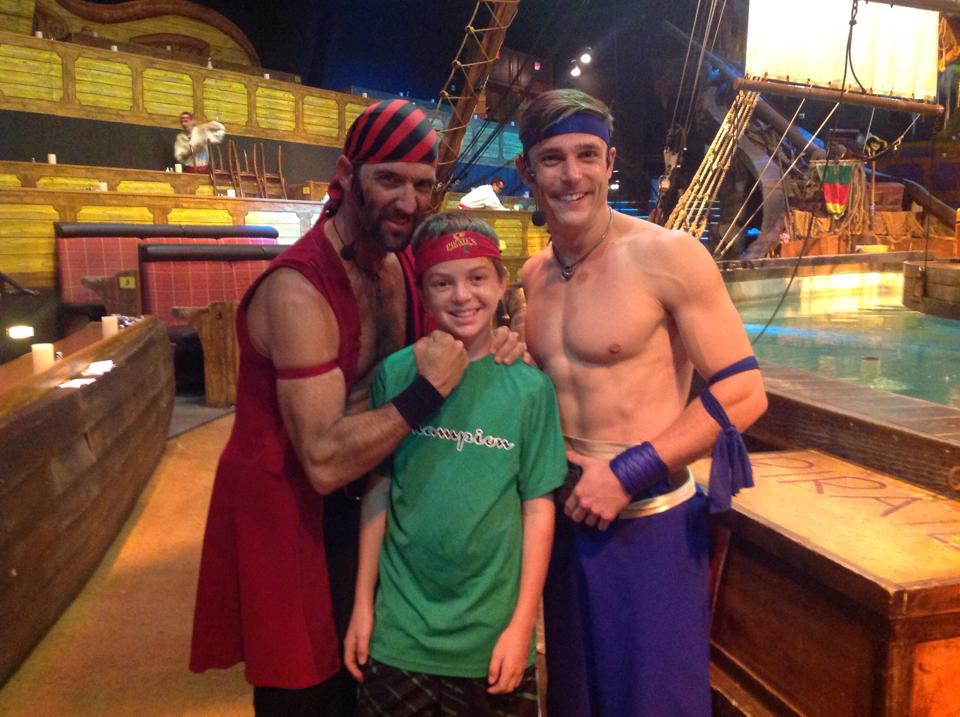 What is on the Menu?
Pirate's Diner Adventure has something for everyone! They can even accomodate those that eat Gluten-Free. Here is the menu.
The Pre-Show
Prior to the main show you will enjoy a scrumptious variety of tray passed appetizers from good old fashioned carved meats to cheesy fritters and fresh veggies.
Video Clip