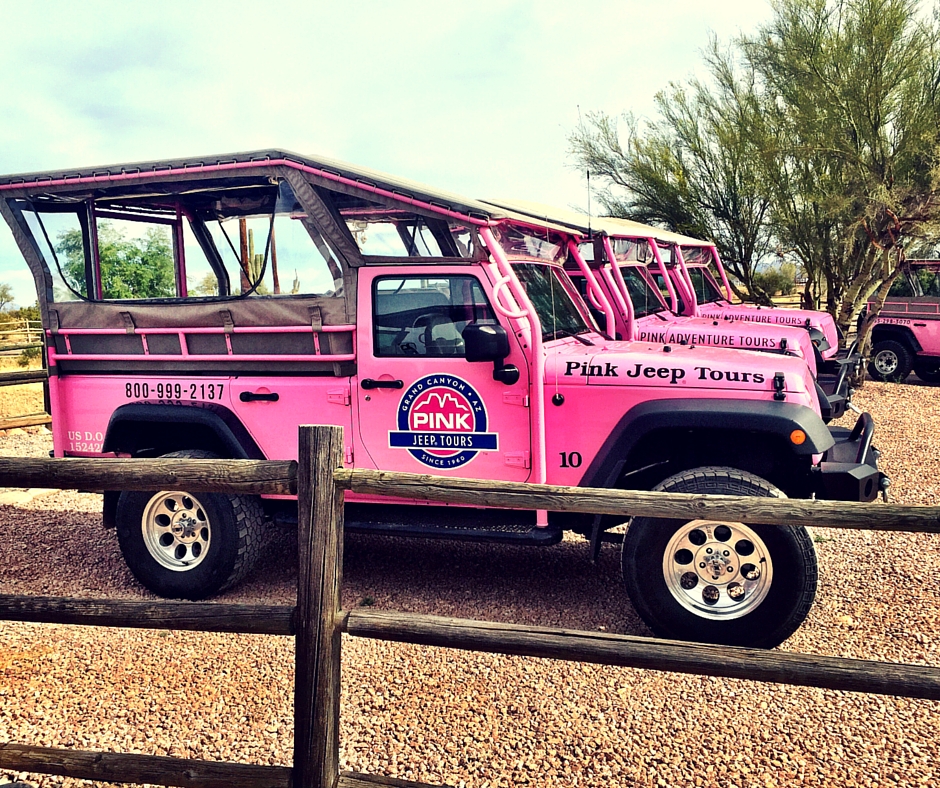 Last month my family and I took a Pink Jeep Adventure tour of Cactus Canyon in Phoenix Arizona.  On this tour we experienced Arizona's Yavapai Nation with our guide who brought the history and culture to life, while climbing steep inclines aboard our pink Jeep Wrangler. We explored the diverse desert ecosystem, took in sweeping views, and off-roading along rocky hills framed by majestic cacti and native wildlife.
It was the first time any of us had gone off-roading and we absolutely loved it. Here is a video of our tour!
Video of Cactus Canyon Tour
Facts You Should Know
Minimum age for a Pink Jeep Tour is 18 months
You can bring your pwn lunch and eat it in the vehicle
Car seats/Booster are provide free of charge.
It's very bouncy and dusty so bring some sunglasses
Knowledgeable Tour Guides
Pink Adventure Group is the only tour company with guides certified by the National Association for Interpretation (NAI). Guides are Certified Interpretive Trainers (CIT) and Certified Interpretive Guides (CIG). Interpretive Guide certification requires completion of a 32-hour course within an extensive six week training program.
How are the Pink Jeeps Modified?
The iconic Pink Jeep Wrangler is designed for the Cactus Canyon tour and Cowboy Adventure. There is a lot more to our Wranglers than meets the eye. All of our Pink Jeeps are purchased new, broken down, and custom rebuilt from the suspension on up. The goal is to create a superior touring vehicle which offers extra passenger room, a superior on and off-road ride, and an amazing rock climbing suspension.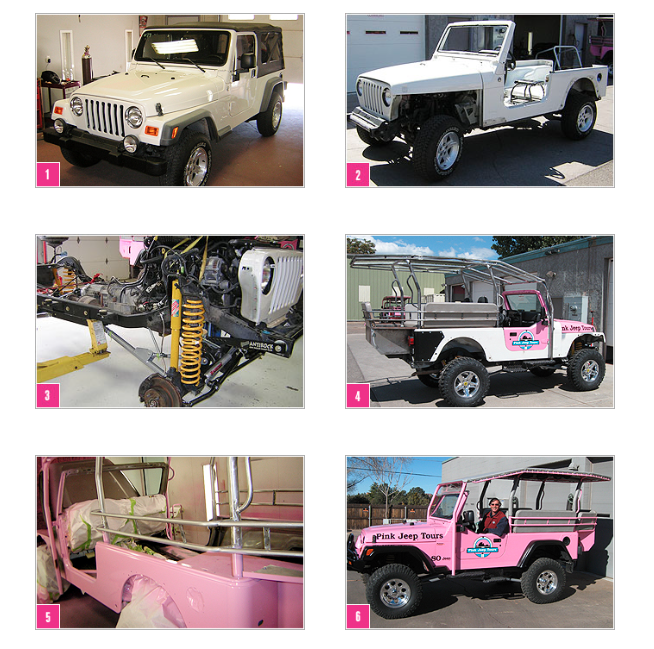 Even my 5-year old daughter had a great time! It held her attention and she loved the rugged ride. There were one or two points where our tires got a little stuck in the sand but our guide was on it, and was able to drift us right out. We saw buffalo and horses and lots of birds as well as sandstone and some beautiful looking scenery along the way. I would definitely recommend Pink Jeep Adventures to any family looking to have some fun.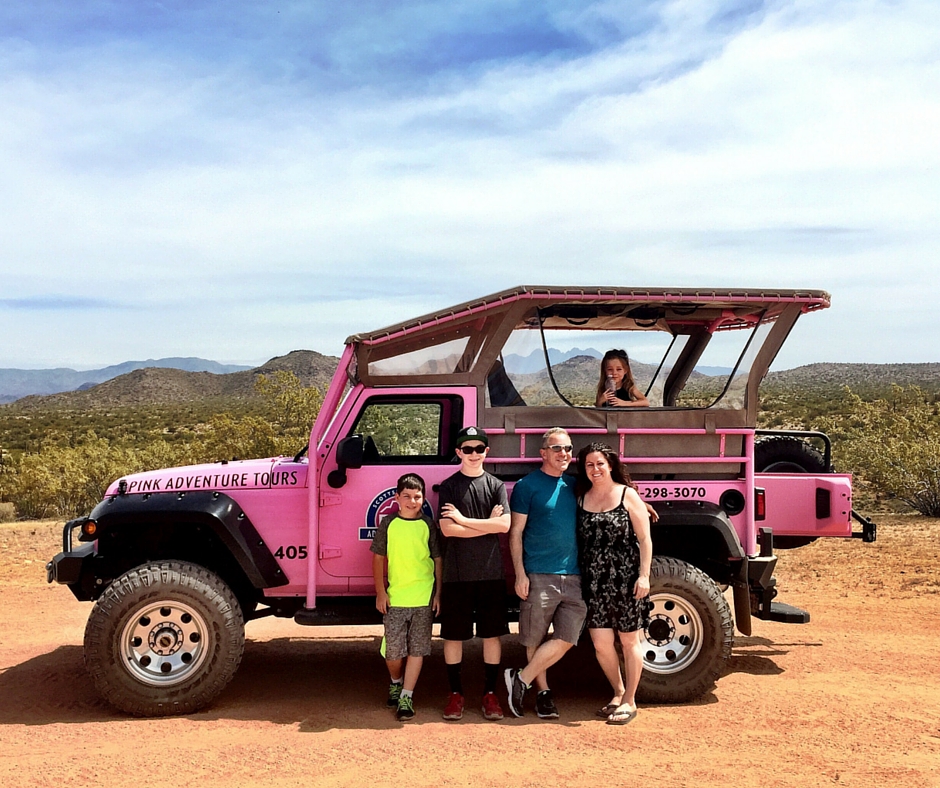 For more information visit Pink Jeep Adventures on Facebook and Twitter.