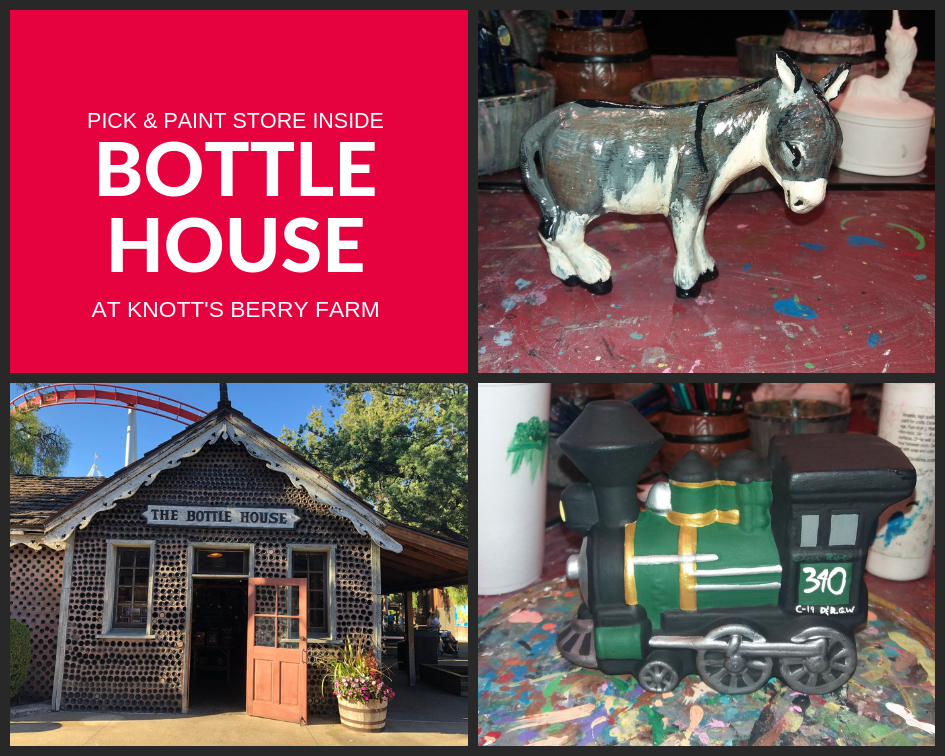 Did you know? There is a pick and paint pottery store inside Knott's Berry Farm? They recently moved inside the beautiful bottle house near the entrance to Ghost Town. You can pick the piece you want, paint it and then take it home the same day. They use non-fire acrylic paints. When you are done they put your pieces in their booth, add high gloss & sealer to lock in the paint. This process takes about 20 minutes. They also have small pins for $5 and $10 but their average pieces are $15, $20 and $25.
All of their pieces are hand poured by the owners family, so even though they come from a mold no two pieces are exactly the same. Also, you don't have to worry about carrying your pieces around because the store we will hold them for you at the shop until you are done for the day. You can just swing by on your way out of Knotts. Even better, annual passholders get a discount!
Fun Facts
The original Bottle House was built around 1946, and appropriately enough was the original home of the Glass Blowers Shop. It is made of 3,082 – mostly champagne and whiskey bottles brought from the old Death Valley area ghost town of Rhyolite, where an original 1905 bottle house still stands. It's interesting that the bottles are "bottom side out" because if they were "neck side out" it might make a rather interesting sound when the wind blew!
The bottle house is a square-shaped one-story building set into the mountain rising behind, a side façade is ornamented with the name Calico on top and a zigzag pattern of green bottles set against lighter ones along the foundation. An outlined eight-pointed star is set into another wall. At one time a wooden porch sheltered the front façade, but it has since disappeared.
What Kind Of Things Can I paint?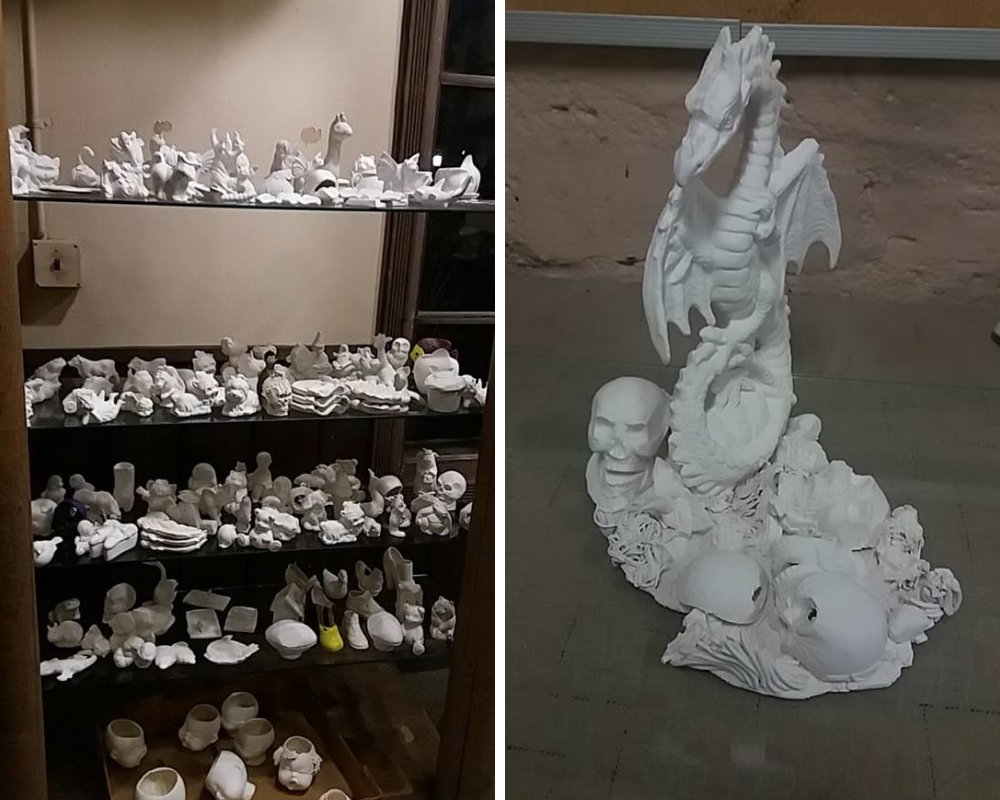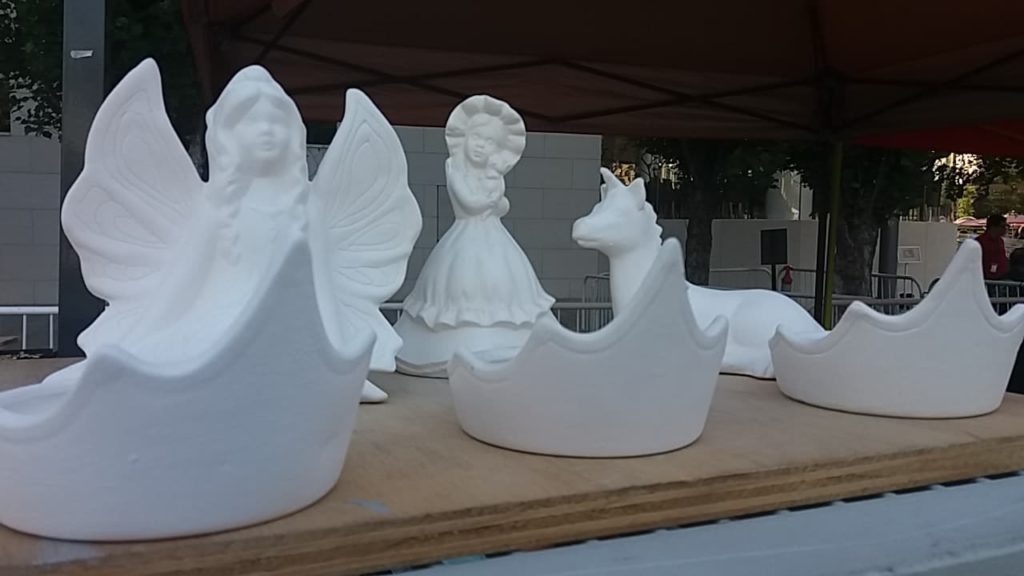 They pretty much have everything under the sun. Dia De Los Muertos molds, dragons, pigs, unicorns, angels crowns, snakes, fruit, etc. These would make such cute gifts for friends and family because they are handmade.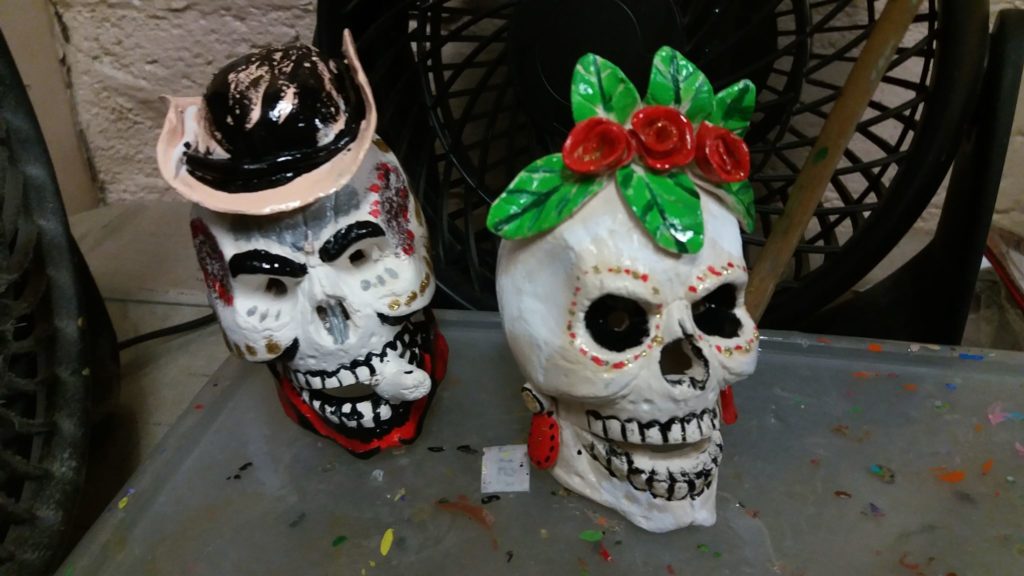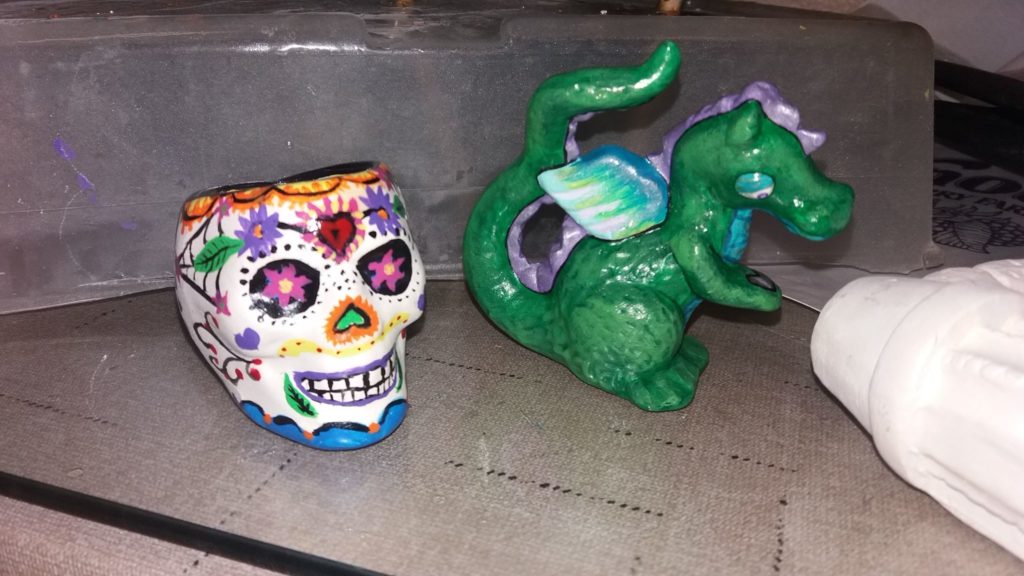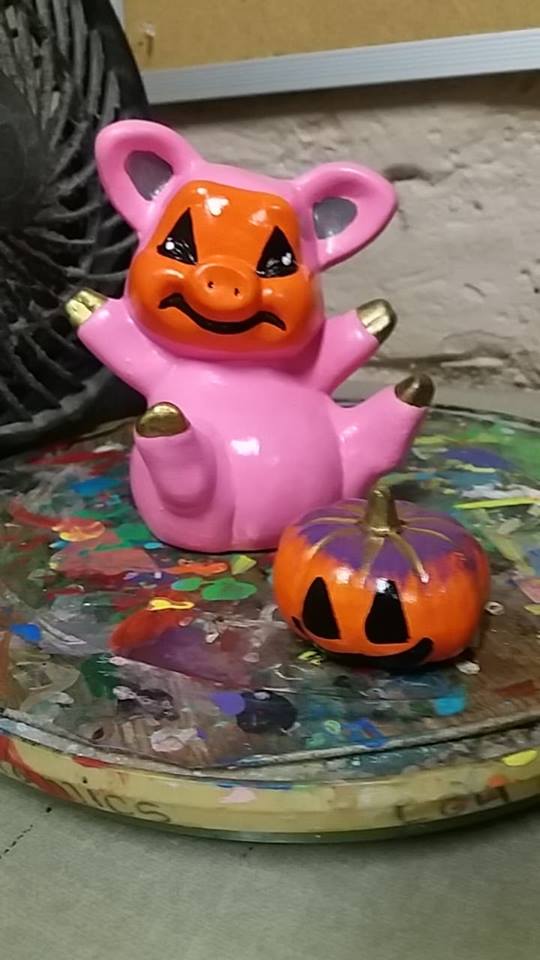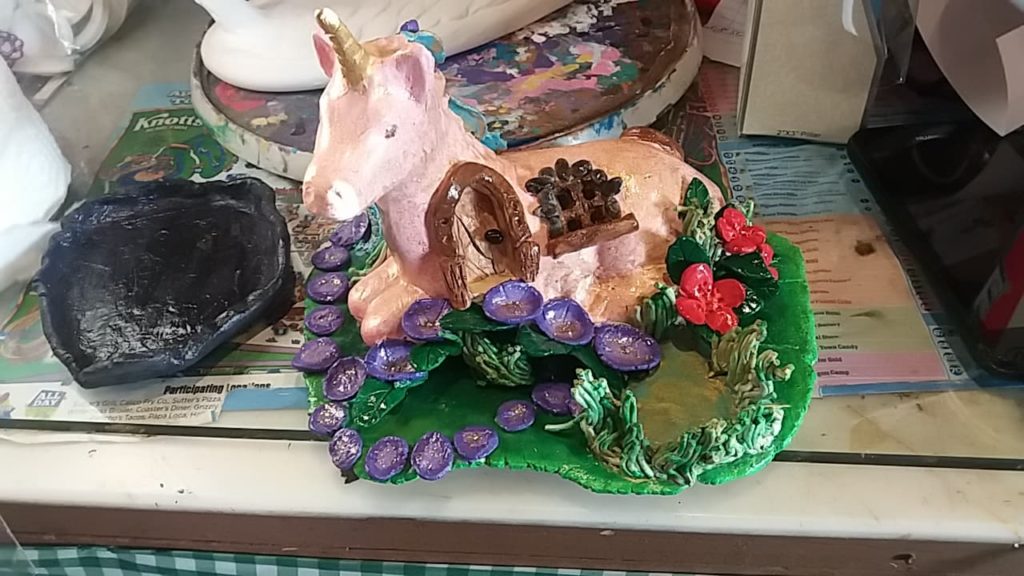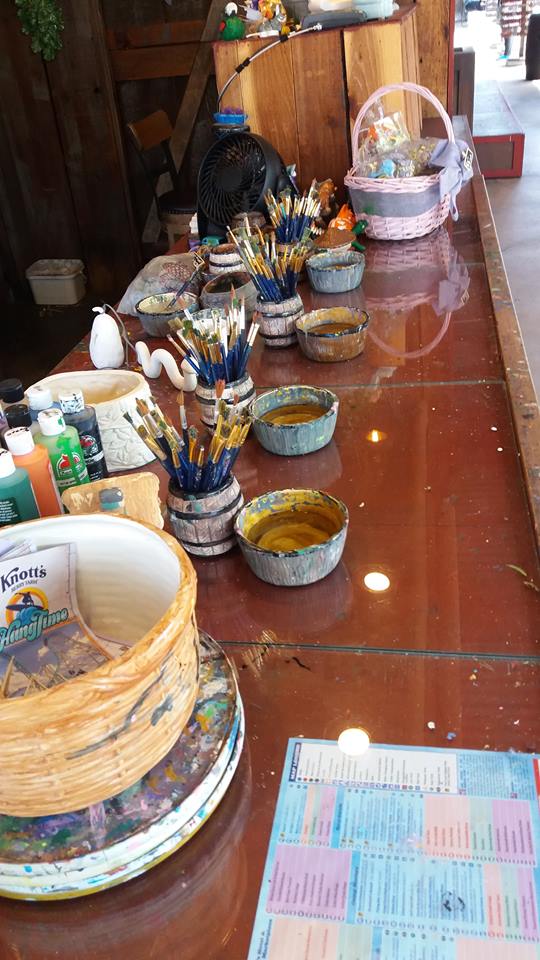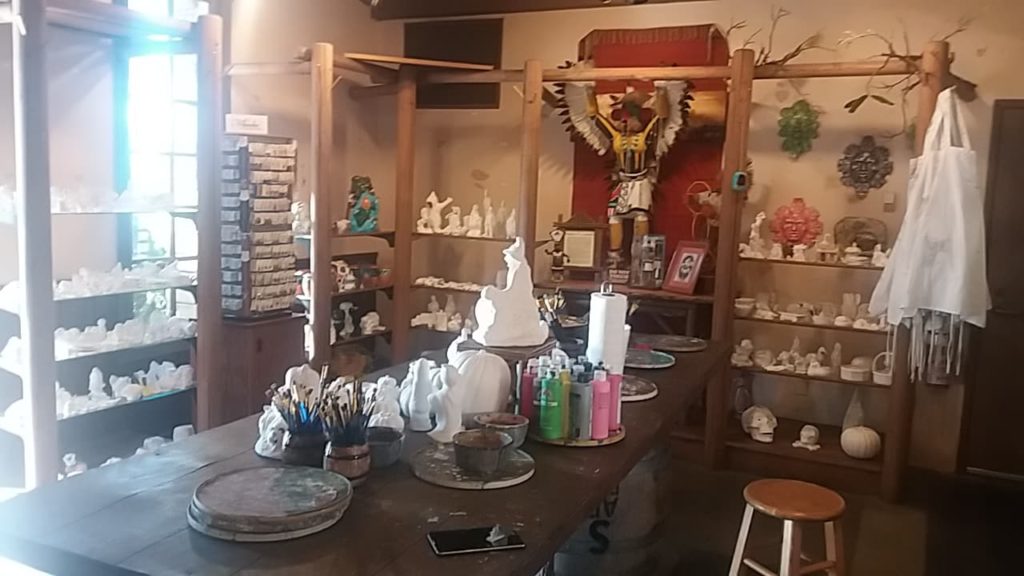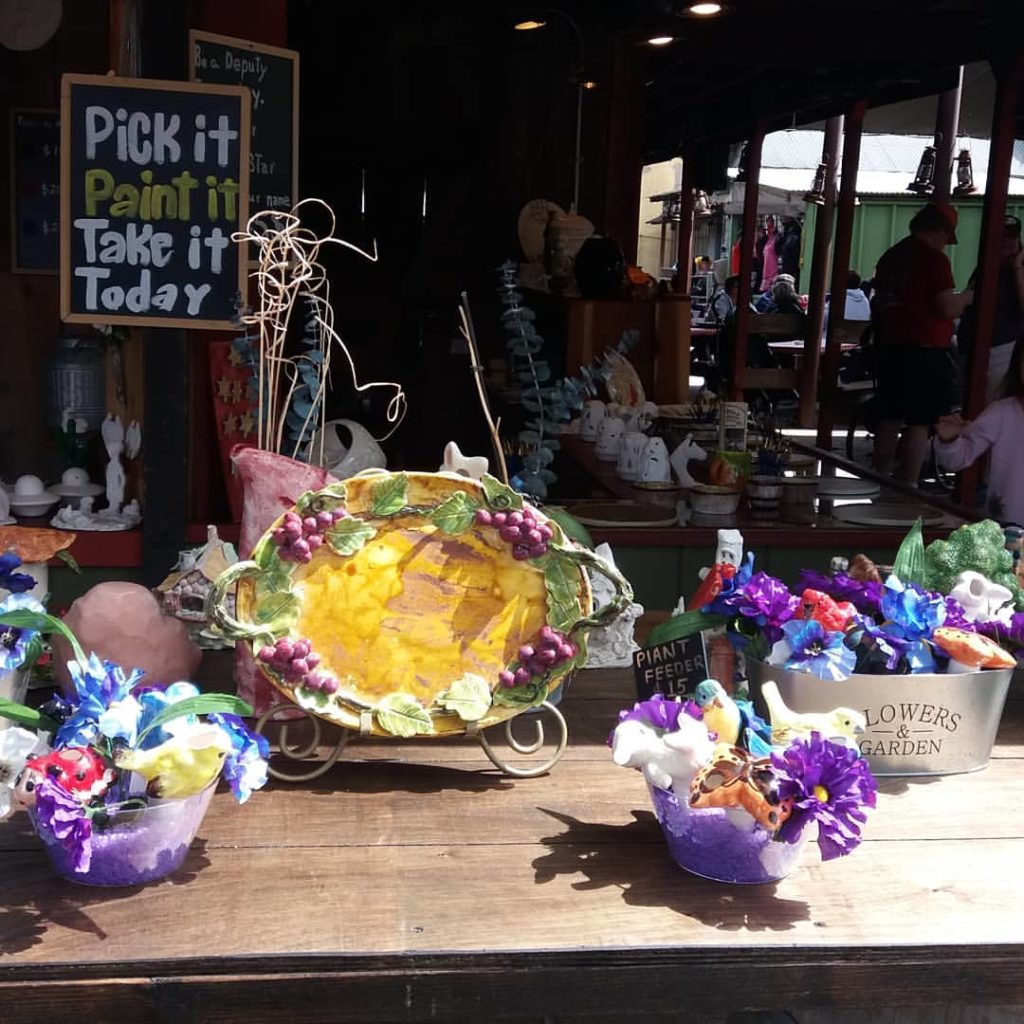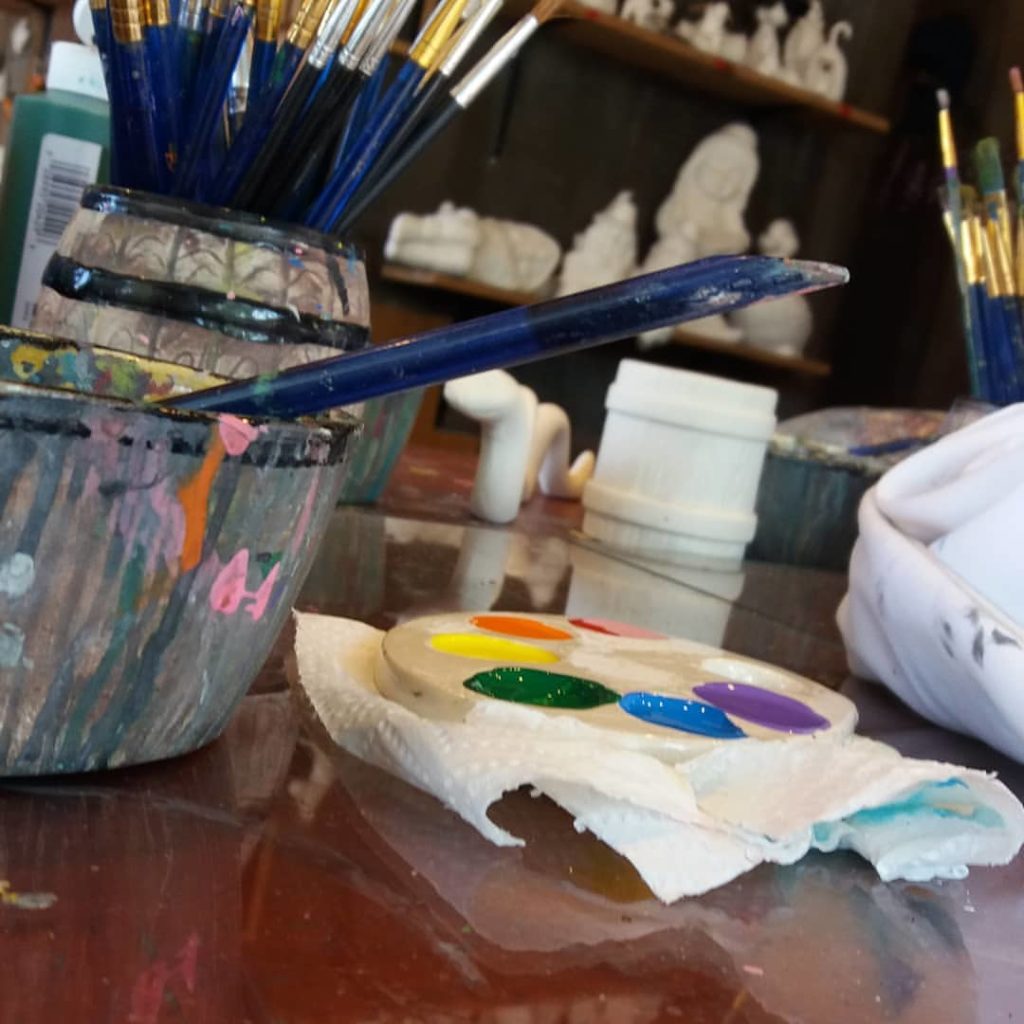 What is your favorite thing to do at Knott's? Are you visiting during Halloween time? Don't miss these 19 treats and merchandise you can purchase in the park! Just click on the photo below!