I love to make unique Party Favors. I prefer personalized items over plastic bendy toys or parachute guys. It just seems like such a nice touch to give your guests something to remember you by. Here are a few of my creations that I have given out over the years:
These gumball Machines are always a hit at a party. You can buy them here. Just buy the paint pens at Michael's or Hobby Lobby. Get some cellophane and some curling ribbon and your set!
Personalized Party Favors
<
div class="separator" style="clear: both; text-align: left;">
These personalized car carriers are also more of a gift. However, if your party is small enough and you only have a few kids then I'd say these would make a perfect favor!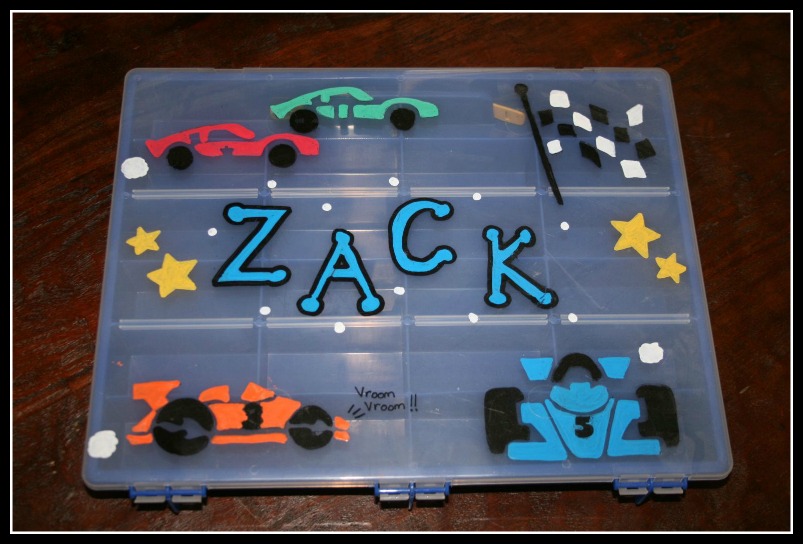 Have fun!