This is a Guest Post by Jen Bishop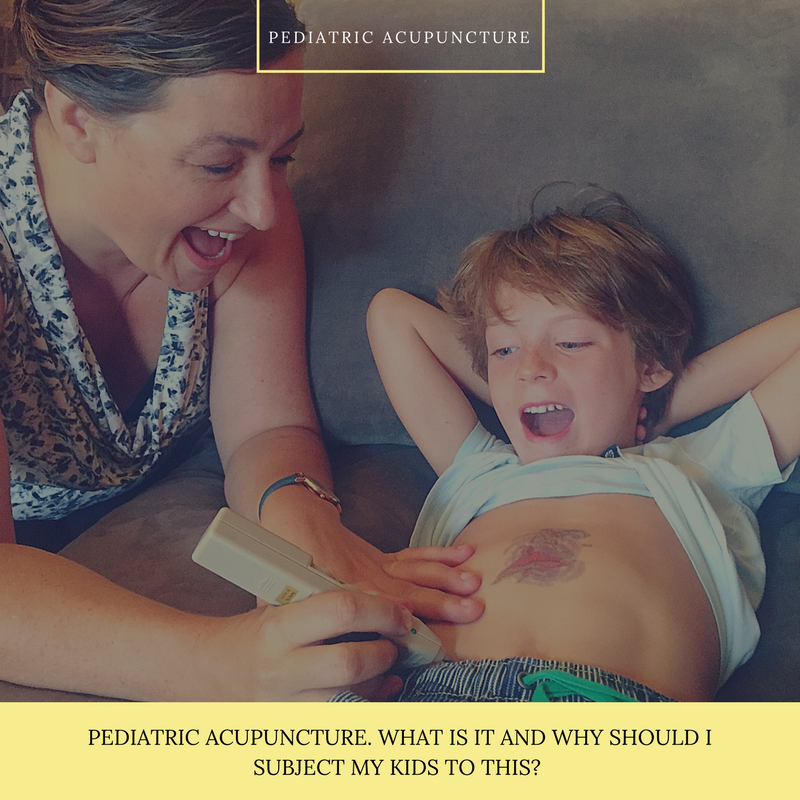 The use of Chinese Medicine in the care of children can often have greater benefits that far outweigh the use of traditional western medicine that we are all accustomed to. Acupuncture is one of those modalities that can stimulate healing and restore your child's own resilience.
What Is Pediatric Acupuncture?
Pediatric Acupuncture is the process of gently placing and stimulating disposable needles at strategic points in the body of a young child. The needles are solid, single-use sterile needles as thin as a human hair.
After receiving some successful acupuncture treatments myself I knew I wanted my boys to experience the same thing. During my treatments I've needed to lay still on a table with small needles in certain points on my body for 20 minutes. It didn't hurt, but my active children were surely not going to do that. So the question is how do you get young children comfortable with needles? I wondered how my children were going to lay still and not mess with them.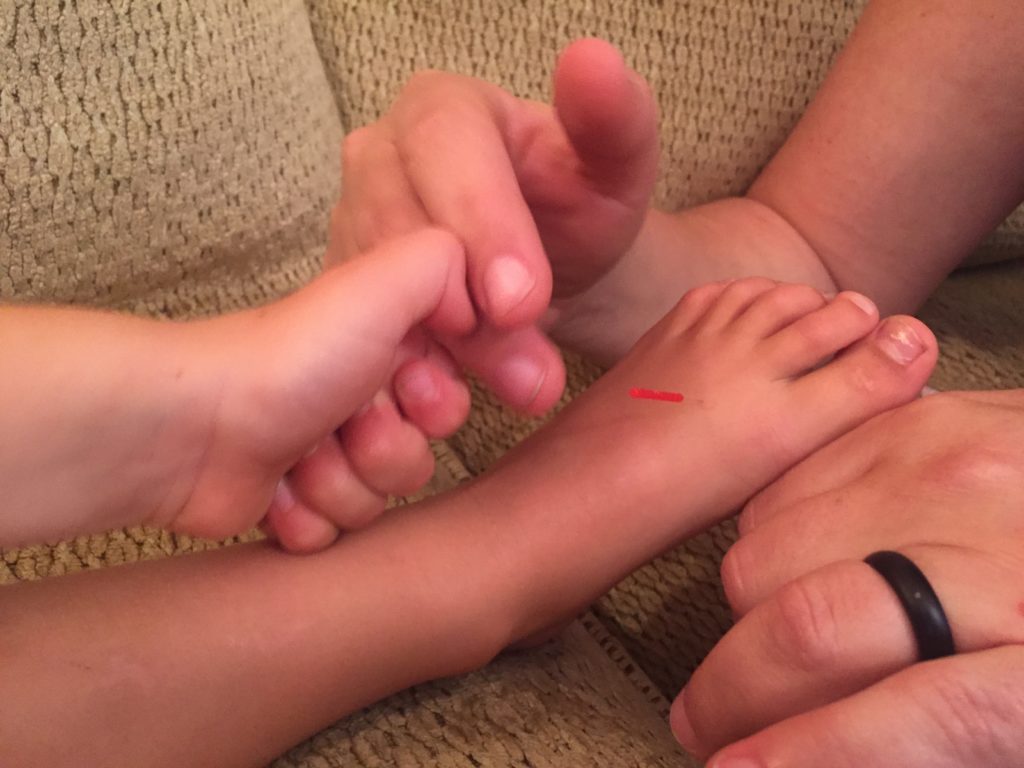 Choosing a Practitioner
Choosing a practitioner who specializes in children is key. Before our appointment our doctor explained how to prepare the children for their treatment and to let them know they were fully in control. Acupuncture doesn't even have to mean needles, she explained. There are multiple tools a practitioner can use to stimulate points and get energy flowing through the body. Sweet! On the day of our first appointment I gave the kids a little rundown of what would happen and let them know we could do whatever they were comfortable with. Our acupuncturist comes to our house which is a whole new level of awesome for busy parents with multiple kids. This allowed her to observe them in the comfort of their home while we chatted a bit about moods, energy levels and general background. It's a whole person approach to health and healing. From eczema to poor sleep to digestive issues or sluggish energy, there are pathways in the body that can be stimulated to improve health. The goal is to keep the energy flowing. Stuck energy leads to problems. She introduced me to the 5 elements of Chinese Medicine and we took an initial guess at which two elemental traits stuck out most in each child. My boys, 6 and 3 jumped right in, the 6-year-old going first.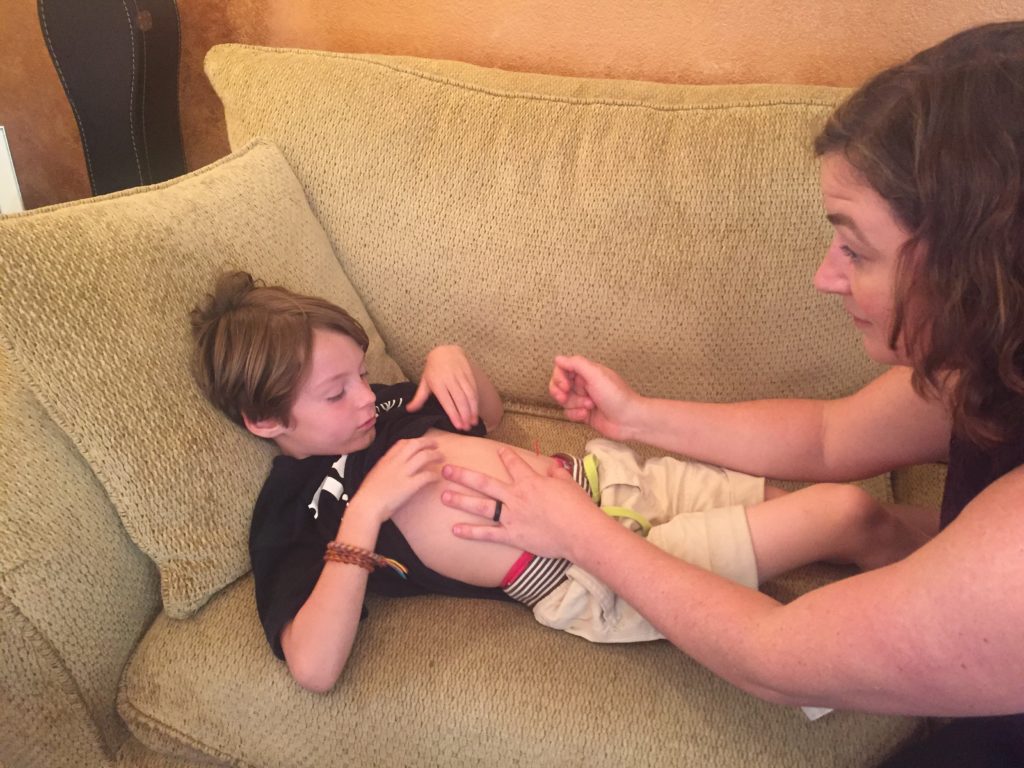 Our doctor took his pulse, looked at his tongue and chose points to focus on. She showed him the tiny, thin needles and another tool using frequency and a light that stimulates points without needles, allowing him to choose. My son likes to split his treatment choosing some points with the light and some with the needles. When she's chosen a point, she rubs it a bit to desensitize it and allows the child to tell her when they're ready. Then, once the needle is in, the child tells her when each point is done. Some stay in only a few seconds, some they choose a number to count to. The wonderful thing with children is that their body responds very quickly to the treatment so there is no need for them to lay still for 20 minutes with the needles in their skin. A few seconds is all you need and even my highly active boys are fine with that. They actually love their treatments and have never expressed fear over the needles.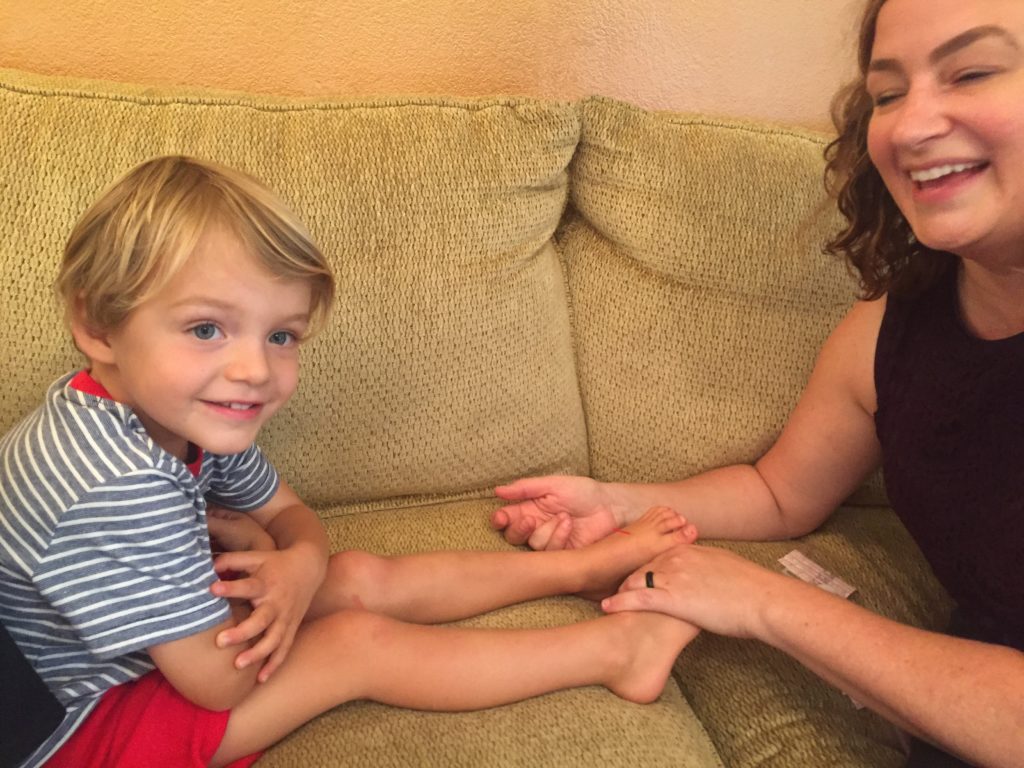 As a parent I have learned a lot about my children as individuals and how their innate elements play into everything from their seasonal tendencies to mood patterns and what symptoms to look for when an element is out of balance. If you are looking to learn more about this method of whole person healing, check out the book "Heal Your Child from the Inside Out: The 5-Element Way to Nurturing Healthy, Happy Kids."
Practitioner in Orange Orange County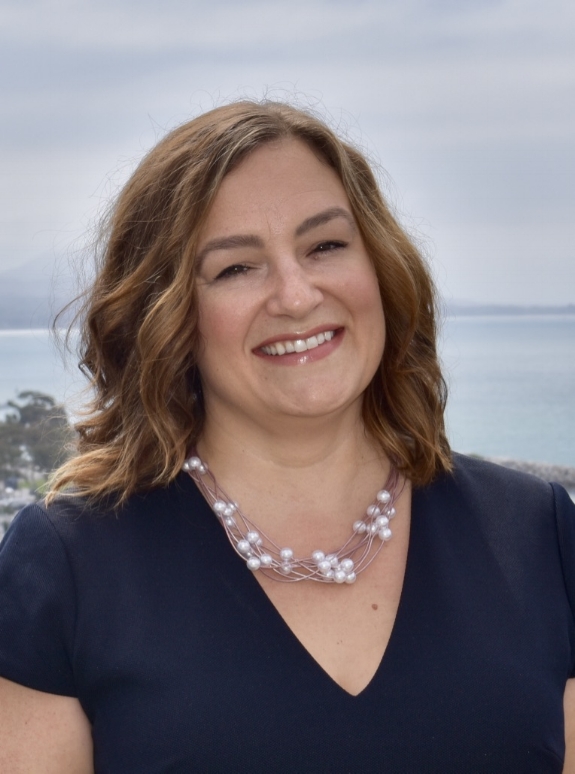 If you are in Orange County and are looking to connect with a wonderful and warm practitioner who can treat your whole family, check out Dr. Christine Sanmiquel. She has been in practice for 12 years and is a licensed acupunturist (L.AC), a doctor of acupuncture and oriental medicine (DAOM) as well as a doctor of medical Qigong (DMQ)