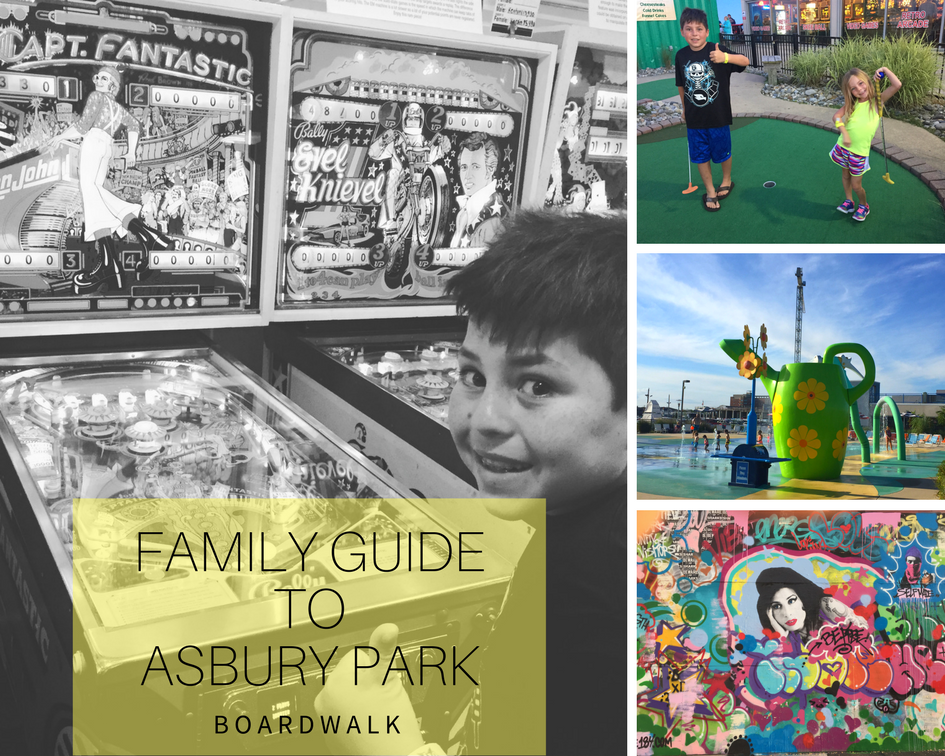 The Jersey shore is filled with a variety of exciting beach towns where you can create exciting memories. Asbury Park in particular is filled with nostalgia, charm and a wonderful beach vibes in a non-commercialized setting.
The famed, 1.5-mile-long, 70-foot-wide boardwalk that hugs the Atlantic Ocean has recently been reinvented and woken up from a long slumber. Fortunately they kept the canvas of historic structures like the famed Asbury Park Carousel and historic Casino which once housed amusements including bumper cars, into engaging retail and entertainment venues, bringing the culture, activity, and diversity of the city to the surf along New Jersey's fabled Shore.
We recently visited the boardwalk as a family of five and wanted to share with you our experience:
Asbury Boardwalk Food
The 1.5 mile of oceanfront Boardwalk hosts seven full-scale restaurants and lounges, over 15 specialty food concepts, North Eats food trucks, and many specialty shops and boutiques. It has five historic pavilions, the famed Convention Hall and Paramount Theatre and a southern end anchored by the historic Steam Plant that once provided heat and central steam for the pavilions.
We knew we wanted to go to the Pinball Museum so we chose a restaurant nearby and ended up at the Langosta Lounge. The food here boasts vacation-inspired cuisines, craft cocktails, live music and more. We shared an appetizer with hummus and tabouli over greens, onion, cucumber, tomato, olives and roasted peppers in a goddess dressing topped with flatbread and feta cheese.The hummus was outstanding but be aware there is an extra cost for more pita.
For Desert you can head over to the Crepe Shop or Eddie Confetti's Ice cream. There is a large selection of places to eat from.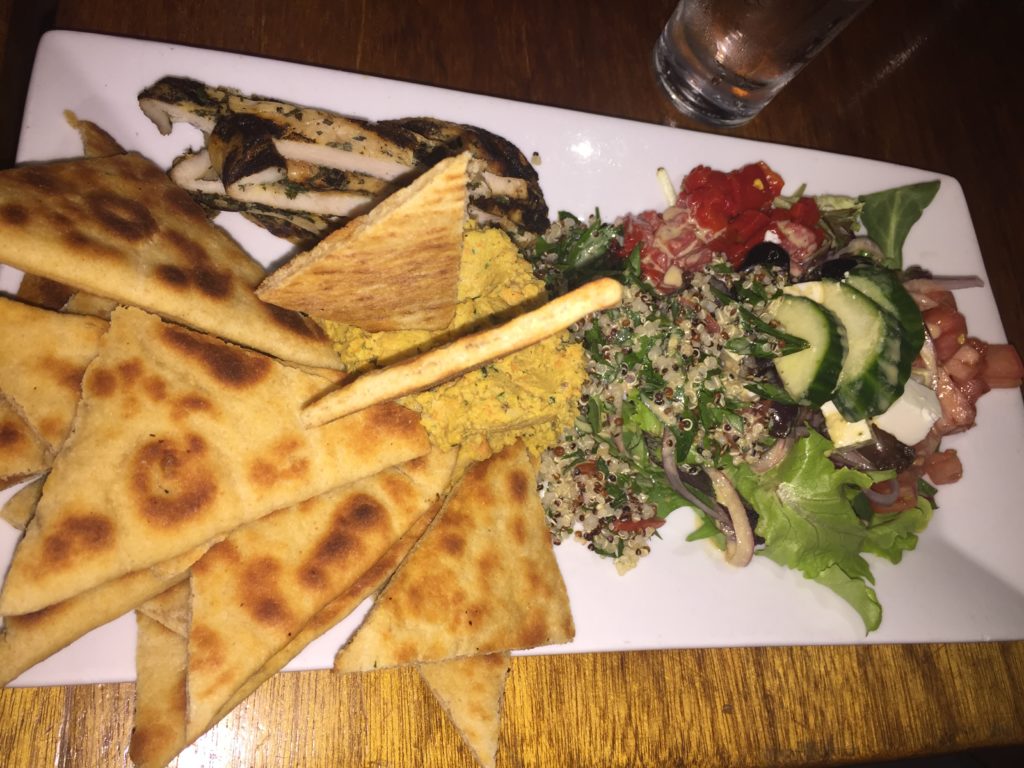 Thing To Do On Asbury Boardwalk
Since the Boardwalk isn't as enormous as other larger Boardwalks it is easy to fit a lot of activities in one day here. If you have little ones under 10 the Splash Park is a good place to visit.
Blogger Tip: Sometimes you can find a discount here on groupon.
Asbury Splash Park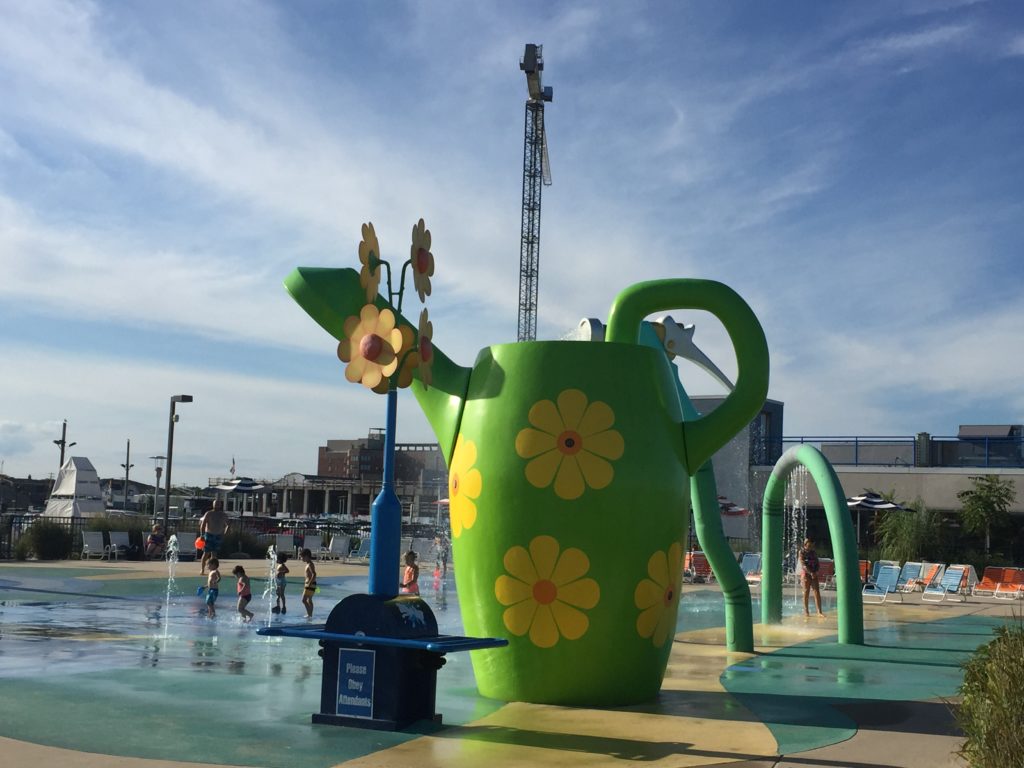 The Asbury Park splash pad features an oversized watering can and a giant tea-cup that fills and eventually overflows onto the waiting children below. There are also pop jets and sprinklers that shoot out of the rubber ground. You can bring your own buckets and water guns and all the kids seemed to be having a blast. You can also bring a cooler for snacks and drinks if you think you will be there for a while. Hours and Prices are valid Su-Sa.
Silverball Museum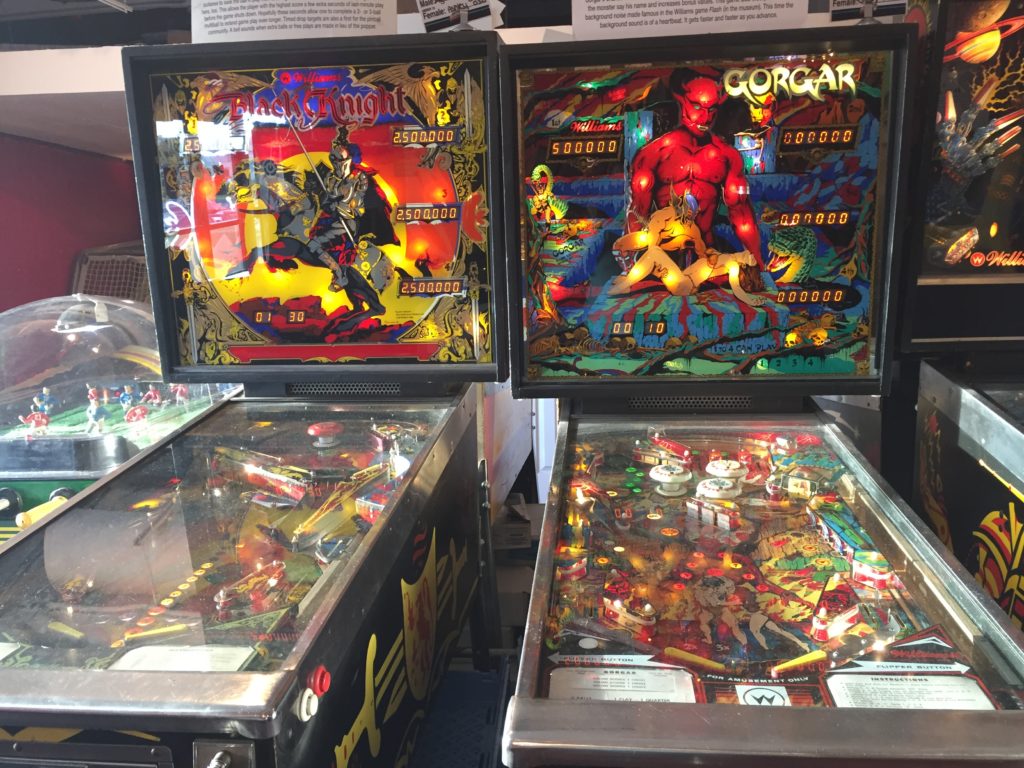 The Silverball Musum is like a historical playground for adults. It's pinball nirvana here with about 600 games in rotation.  If Pinball is not your forte, there are a handful of other retro games like Pole position, Pong and Donkey Kong that you can hop on along with some classic light gun shooter games, air hockey, skee ball and others. We spent the majority of our visit here and my husband didn't want to leave.
Blogger Tip: You can bring your own alcohol into The Silverball Museum so bring a bottle of wine and some cups or even a few beers and you are set!
Asbury Eighteen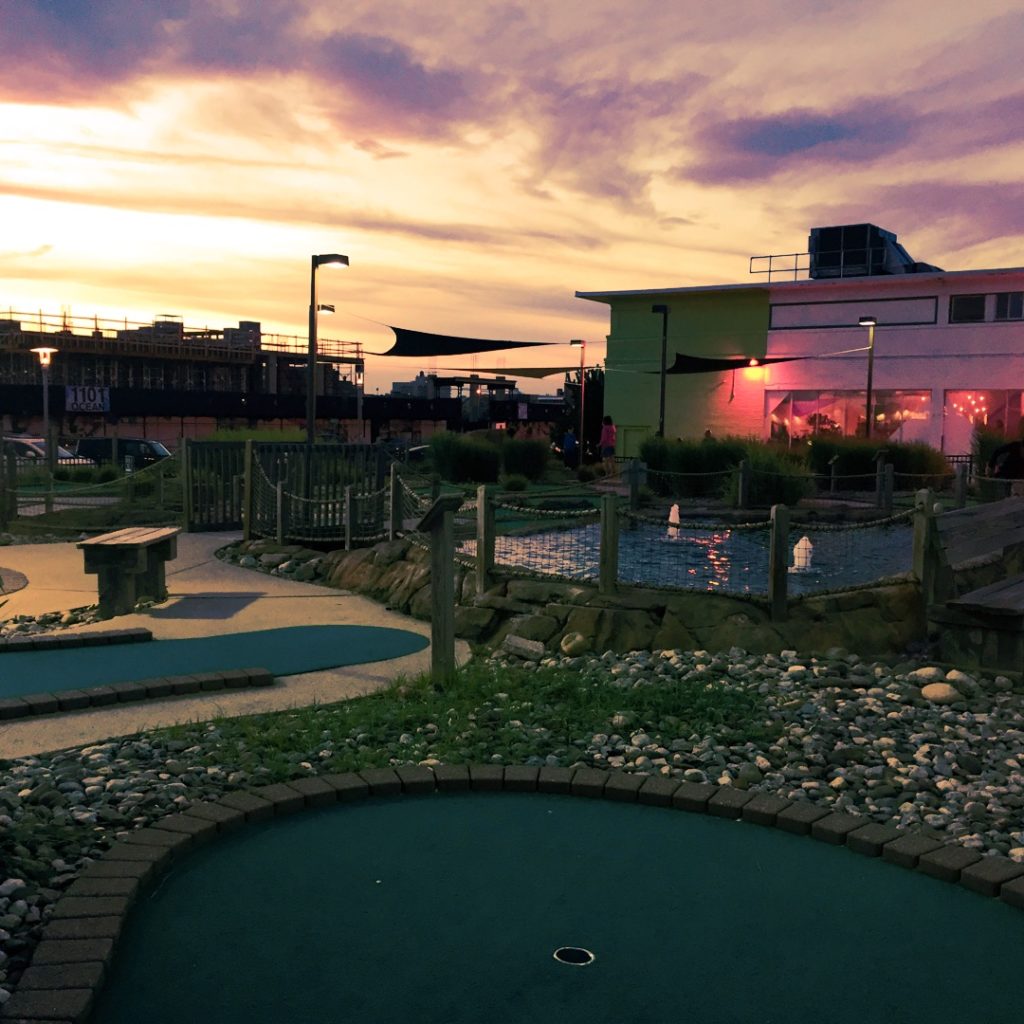 Asbury Eighteen is located on the Boardwalk next to the Silverball Museum. During the summer, Asbury Eighteen is open 7 days a week (weather permitting) from 10am – 10pm. Asbury Eighteen is also available for private rentals. The course itself is very organized and little ones should have no problem navigating. The numbers are visible and all of the rounds are simple. Lots of benches to sit down while waiting too.
Fourth Union
credit: Forth Union
Forth Union is a skate and culture organization appearing in its first incarnation at the Carousel on the Asbury Park Boardwalk complete with a skateboard bowl, courtesy of Red Bull, and obstacles, art exhibition and event space, skate related retail, and rotating food trucks. This endeavor is produced by Madison Marquette in partnership with Red Bull as part of the ongoing activation of the Asbury Park Boardwalk.  You can only watch from the open doors if you are not skating.
The Stone Pony Stage
Music is also a huge part of Asbury park.  The Stone Pony is an internationally famous venue – and with good reason.  Home to both up-and-coming and wildly famous entertainment acts, this venue, complete with the luster of its well established place in music history, is now available for private events. There is a summer stage currently set up with a lot of new and young budding musicians. We loved watching them perform.
For a full list of events happening at Asbury Boardwalk connect with them on Facebook and Twitter.