Disclosure: I received a complimentary birthday package to facilitate this review. All thoughts and opinions are my own.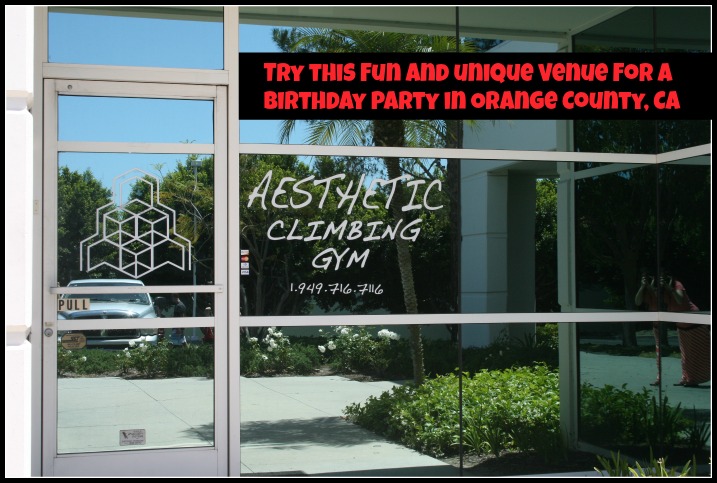 My middle son turned 8 last week and sadly he is past the bounce house and Chuck E Cheese phase now. So when it came time to plan his party we were a bit stumped on what to do. A friend recommended to me that I try a place in Lake Forest CA called Aesthetic Climbing Gym so after looking on their website I made a quick phone call and spoke with Trevor. He gave me a great run down of the facility and I was so impressed with how kind and thorough he was that I booked my son's party without even going to view it first. It turns out it was a great decision.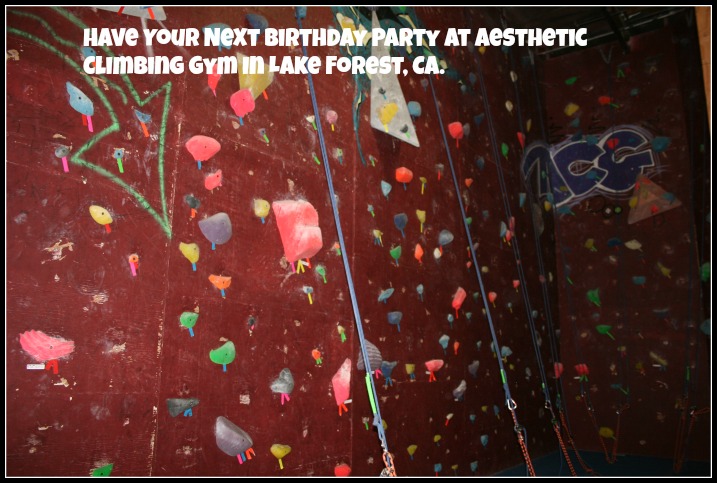 Aesthetic Climbing Gym is located in a business center in a ten thousand square foot facility. They have over eight thousand square feet of vertical and horizontal climbing terrain and each of their fifteen top ropes and lead anchors has at least three routes with over seventy-five routes in total to choose from.
They also have various other amenities such as a ping pong table and a work out room. These amenities are available to everyone.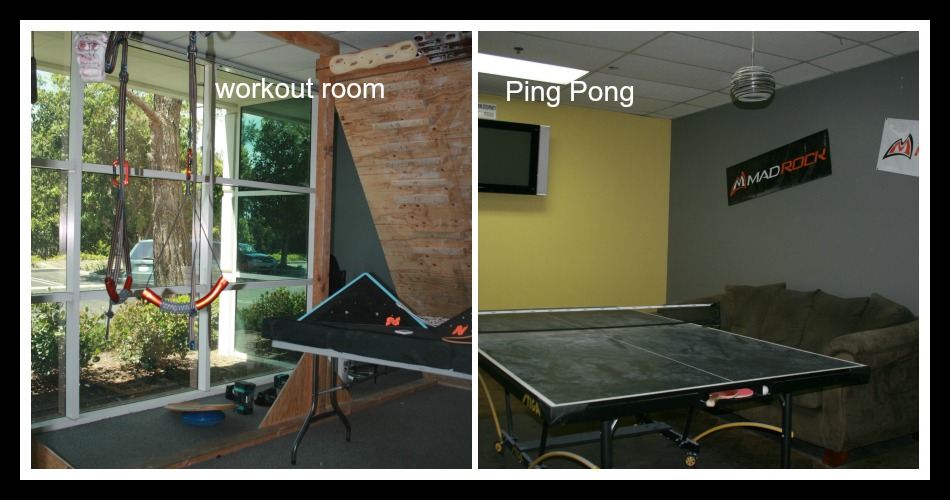 For Birthday Parties (and team parties or business events) there are two party rooms with amazing hand carved furniture and gorgeous murals on the wall.
The best part is you can bring whatever kind of food you want in there. Some places only allow pizza but Aesthetic Climbing Gym lets you bring sandwiches, salads, party trays, appetizers, or whatever you like.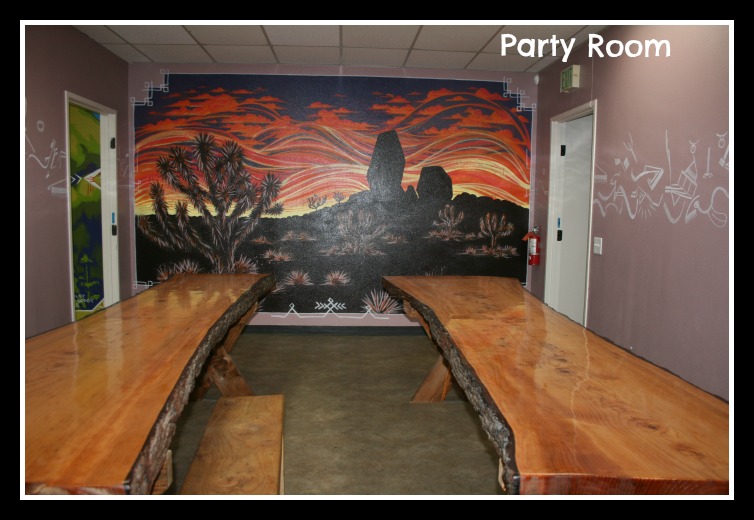 When it came time to climb, Trevor and Dillon got all of the kids harnessed up and then explained to the parents all of the instructions regarding the belay ropes and the routes. They even helped my 3 year old daughter get suited up. I really appreciated how patient they were and how eager they were to help with all the kids.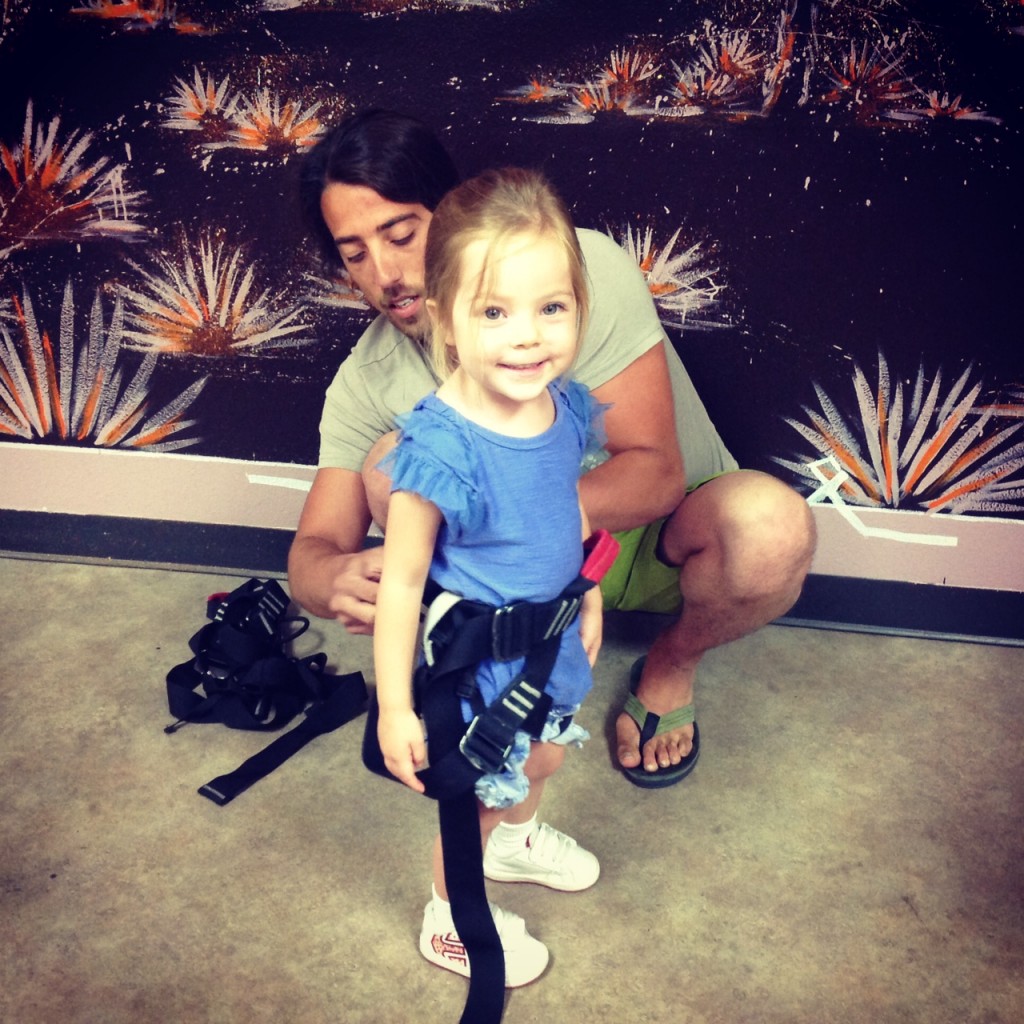 Finally it was time to climb. The kids had so much fun and were so good at waiting in line for their turn (which was almost never) since there were so many stations. The ropes are really sturdy and the kids are very secure. There were lots of smiles and lots of laughing. I liked that you are able give the kids a bit of help by pulling them up with the rope. It made it so they didn't feel so defeated if they couldn't get their footing on a rock.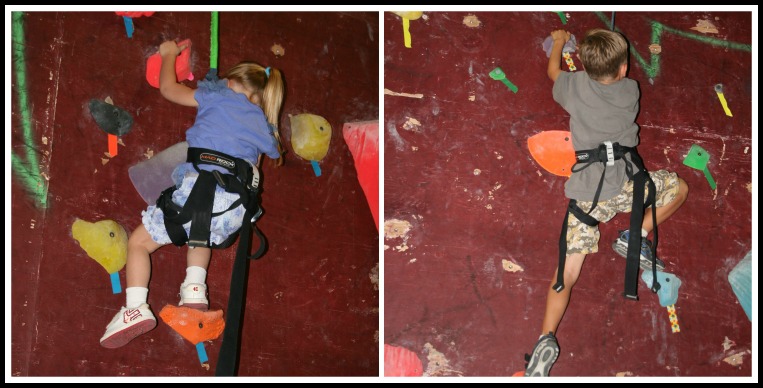 They also had a tight rope station where kids could practice their balance while waiting.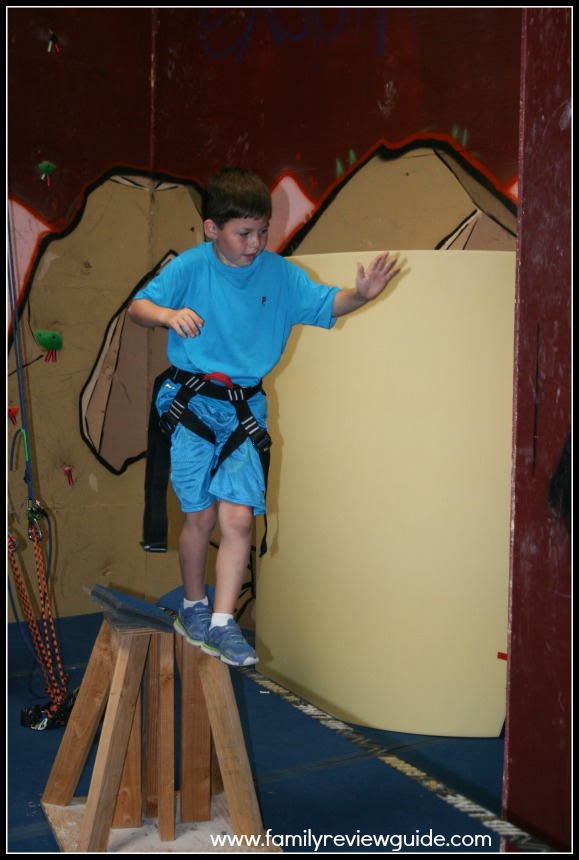 Here is my birthday boy climbing up to the top as well as dangling when he lost his grip. He was not at all nervous or concerned. As a matter of fact he was giggling the entire time.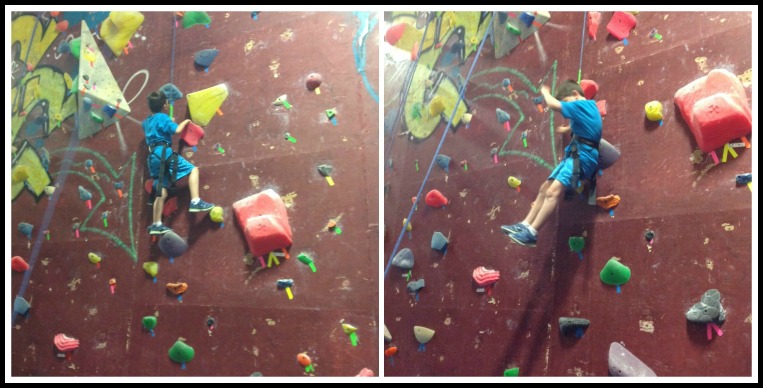 Some of the parents at the party were really intrigued and wanted to see the Adult climbing walls. So here is a picture of the grown up section. Their lead wall, at eighty lineal feet, has fifteen twenty-five foot tall lead anchors and over fifty routes. Their top boulder, at one hundred thirty lineal feet, has an eighteen-foot top-out feature as well as a sixteen-foot finish rail and over one hundred boulder problems to play on.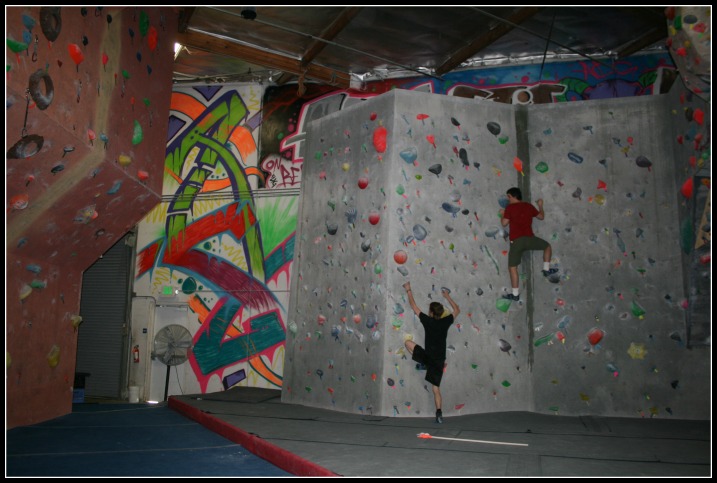 My son had such a great time at his party and was so thankful that he got to try something new and exciting.
Aesthetic Climbing Gym has the most affordable event packages on the Market!
Party Packages
Package 1 (5-10 participants)
$100 for 2 hour time slot ($30.00 deposit)
Personal Host for entire time of scheduled event
Private event room
Private climbing area
Package 2 (11-15 participants)
$200 for 2 hour time slot ($60.00 deposit)
Personal Host for entire time of scheduled event
Private event room
Private climbing area
Package 3 (16-20 participants)
$300 for 2 hour time slot ($90.00 deposit)
Personal Host for entire time of scheduled event
Private event room
Private climbing area
Package 4 (21-25 participants)
$400 for 3 hour time slot ($120.00 deposit)
Personal Host for entire time of scheduled event
2 Private event rooms
Private climbing area
For events 25+, call for details. 949-716-7116