10,000 fans at Wrigley Field received a Paddington plush bear
Paddington!! Your favorite Marmalade-loving Bear celebrated his summer birthday today (June 25th) at the Cubs vs. Dodgers baseball game at Wrigley Field, alongside his fellow friend Clark the Cub. In honor of the recent Blu-ray, DVD & Digital release Paddington was bestowed the gift of throwing the first pitch of the game! please enjoy this adorable footage!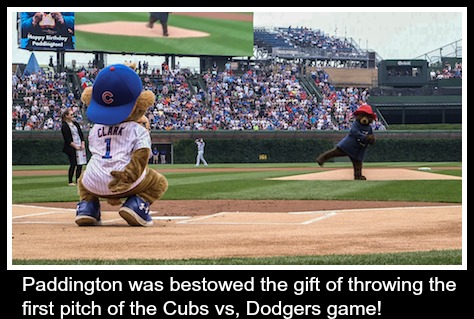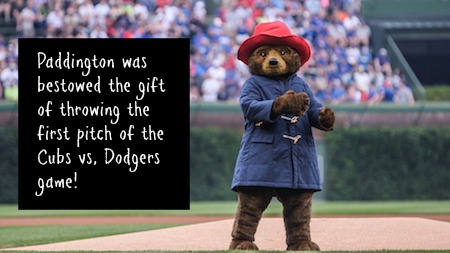 You can purchase The Paddington Movie on amazon here.