New Snack Menu At Stonefire Grill
Stonefire Grill is one of my favorite restaurants in Orange County. I love the variety they offer and how they always have healthy options as well as comfort food. I often daydream about their lemon garlic chicken and when we dine there my family loves to eat outside on the patio.  Recently I found out that Stonefire has a brand new snack menu as well as some new test kitchen specials and I was excited to have the opportunity to try them out.
The all-new snack menu includes:
Traditional Hummus – served with cucumber, grape, tomatoes and pita.
Caramelized Onion Dip – served with salt and pepper potato or tortilla chips.
Mediterranean Chicken Patties – served with from-scratch lemon tahini and spicy cilantro-serrano sauce.
Chilaquiles Verdes – lightly fried tortillas simmered in our spicy tomatillo sauce and topped with feta, red onion and cilantro.
Mesquite BBQ Meatballs – served with our signature or spicy BBQ sauce.
Chips and Roasted Tomato Salsa – lightly fried tortilla chips and a mild/refreshing homemade salsa.
Chips and Guacamole – lightly fried tortilla chips and homemade guacamole.
Mediterranean Chicken Patties
Here are some samples of the plates we tried. First up is The Mediterranean chicken patties. They are served with warm Jerusalem pita bread, traditional hummus and an amazing shirazi salad. (cucumbers, tomatoes, onion and cilantro) and a spicy cilantro-serrano sauce.

Stonefire Meatballs
Next up were the Mesquite BBQ Meatballs. They are much bigger than they look and you can get them one of two ways: Signature or spicy. These would pair great with a crisp green salad.

If you like a big meaty burger try the All American Cheeseburger. It comes with two 3-ounce patties, American Cheese, shredded lettuce, tomato, caramelized onions and our Signature Spread. It is served with Salt + Pepper Potato Chips with Spicy Sriracha Ranch for dipping, for only $7.49. The potato chips are seriously addicting.

Branzino
Craving something lighter? Or want to try something different for fish Friday? Stonefre grill has a gorgeous Branzino (seabass) that is prepared with fresh lemon, olive oil, and red chili flakes. It is Served with Farro Salad that has a rich nutty flavor.

Chilaquiles
These lightly fried tortillas don't have red sauce, instead they have a zesty spicy tomatillo sauce and are topped with feta, red onion and cilantro. You can also order these with meat as well.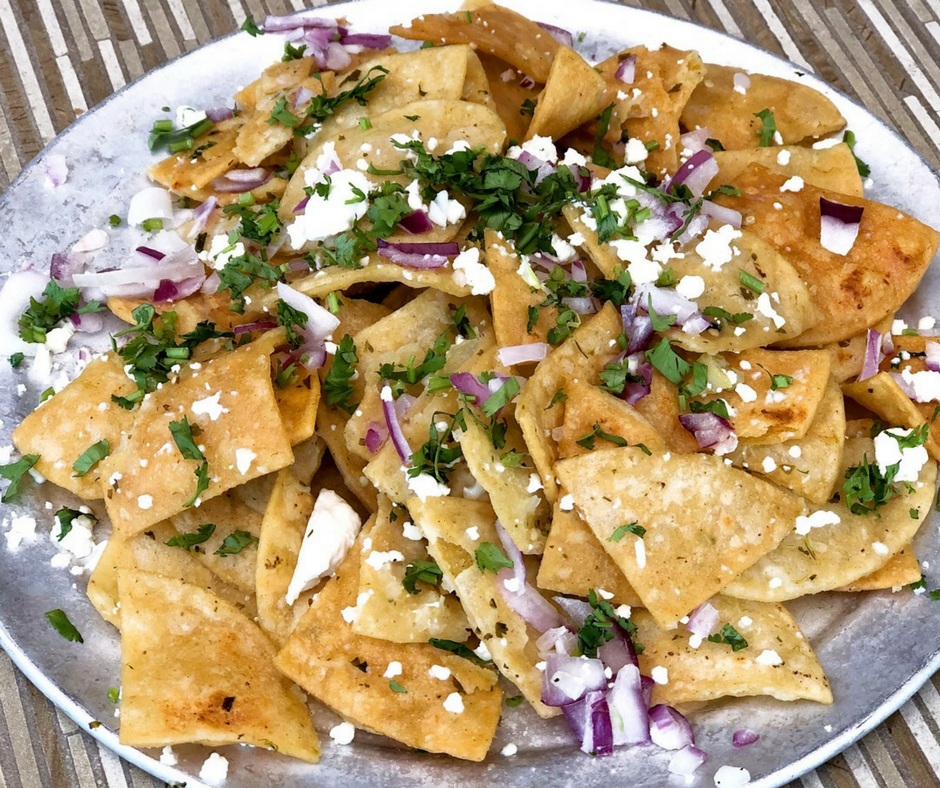 Dessert
No good meal can go without a dessert and Stonefire is known for their amazing carrot cake. The slices are huge and has a delicious cream cheese frosting with shaved walnuts on top. There is so much texture in this slice of cake your taste buds will have you begging for seconds.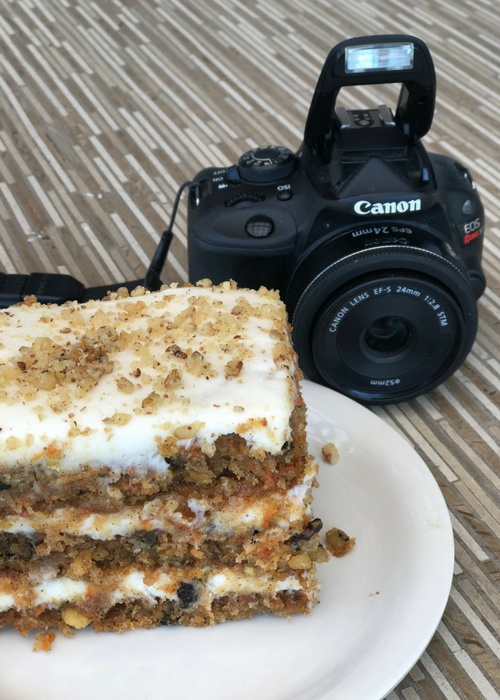 Fore more information about Stonefire please visit them on Facebook and Twitter.