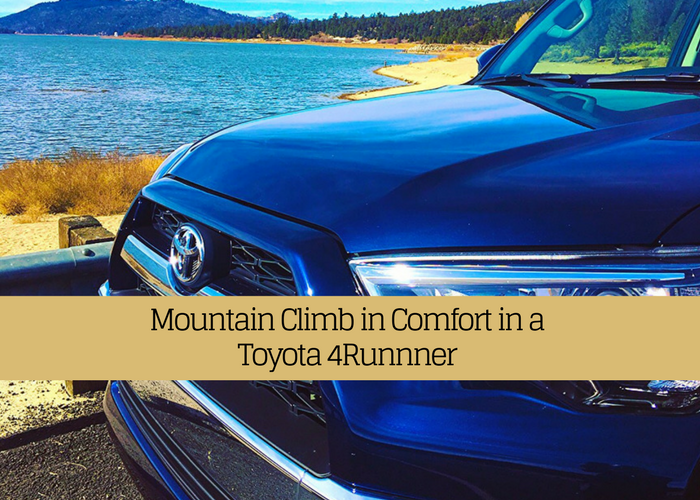 Over the Thanksgiving break our family decided to take a last-minute trip to Big Bear to celebrate with friends. I was so excited to learn that we would get a Toyota 4Runner to take up there as I have never driven one and I love vehicles that have all wheel drive. The riding experience is always amazing.
After finding a cabin big enough to accommodate 2 large families we decided we would grocery shop prior to getting there and just load everything into our cooler. The 4Runner had tons of space and held 2 coolers and some suitcases. It also can hold a lot of poinsettias! 18 to be exact. Thanks to all the space we were able to personally deliver them to everyone who ordered one for my sons music program.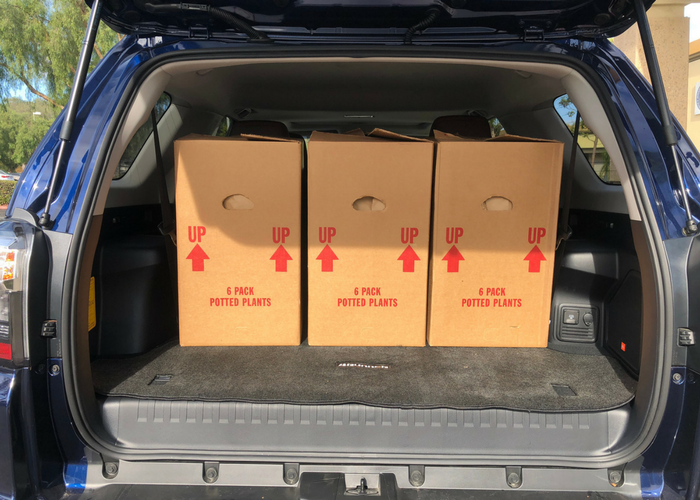 So after we packed the car it was time to head up to the mountains. Big Bear is only 96 miles away so about 2 hours but the road to get up there is pretty treacherous. Lots of narrow, steep, and windy roads. During the winter chains are required but I really felt safe and secure driving in the 4Runner. Oh I forgot to mention my husband and I took separate cars so I made the drive by myself. Never once was I worried. I knew the Toyota would handle the road like a boss!!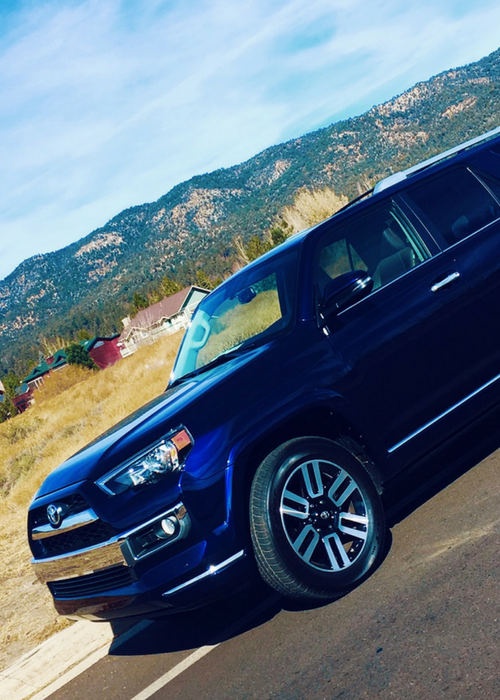 Why we loved The Toyota 4Runner
The roomy 7 passenger interior of the Toyota 4Runner caught my eye immediately. I loved the dark rich leather because it made it feel like a sedan instead of an SUV. The major plus to this car was the third row seat which can easily accommodate a family of 5 with car seats. We folded ours down to make room for luggage but we used it after we unpacked. The 4 Runner also has a lot of leg room, which made it easy to stretch out for the car ride to the mountains.  Rear ventilation controls, cup holders and charging ports also made it convenient and there was absolutely no complaining on the way there or back. The moon roof was also a nice luxury as it let in a lot of natural light.
Interior Of Toyota 4Runner
Did you know that the Toyota 4Runner Limited has Air conditioning with air filters? Pretty awesome right? Plus the second row has their own personal vents. The front seats also have heat and ventilation, 8-way power-adjust and power lumbar support. We kept warm at night when we were driving around at night since the temps drop to about 40 degrees.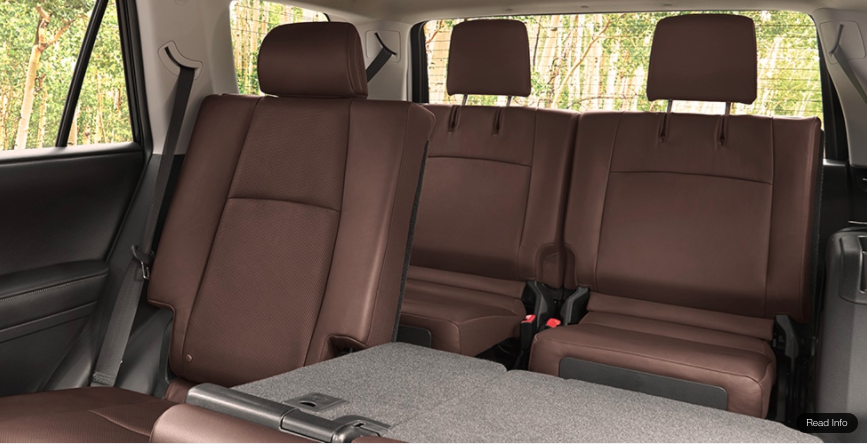 What You Need To Know About Toyota 4Runner
In-key remote keyless entry system
Two front, two rear and one cargo area 12V DC auxiliary power outlets
Ten (12 on three-row models) cup and bottle holders
Skid plates — on engine/front suspension, fuel tank and transfer case (transfer case on 4×4 models only)
Windshield wiper de-icer
Mud-and-Snow tires
Full-time 4WD with Active Traction Control (A-TRAC) and Torsen® limited-slip center differential with locking feature