Thanks to Foster Farms for sponsoring this conversation about feeding your fandom. As always, all opinions are my own.
College football season is just around the corner and many families get into the excitement with their favorite jerseys, face paint, memorobilia and more! A big part of watching the game is having awesome food to snack on. Starting December 16th through the early part of January there are many great opportunities to Feed Your Fandom with Foster Farms while watching the bowl games. Including the Foster Farms Bowl and the exciting matchup between the Pac-12 and the Big Ten, airing on Fox Sports on December 27th at Levi's Stadium in Santa Clara, CA.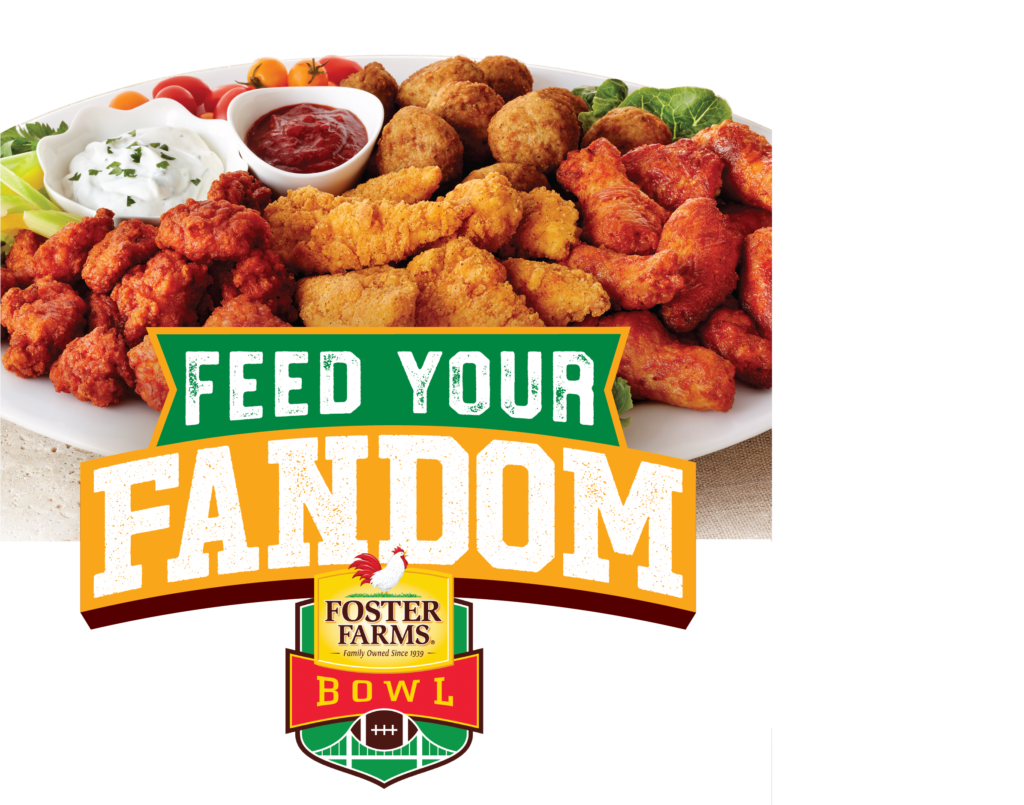 Foster Farms has a great line of products for all of your game day needs. Whether it's a platter filled with wings, nuggets and corn dogs, Foster Farms has you covered. Ground turkey for tacos, chili or juicy burgers. Foster Farms chicken breasts and legs marinated in your favorite sauce and grilled to perfection. Or Foster Farms sliced turkey that goes great for those game time hoagies and sandwiches. 
At participating supermarkets you will find a code to scan on specially-marked Foster Farms packages of fresh chicken, ground turkey and lunchmeat and also on signs in the frozen food aisle that will connect to up to $7.50 in coupon savings when buying participating Foster Farms products. 
Also on the packages and at this Foster Farms website you will find great game day recipes like Buffalo Blue Cheese Roll-Up Sandwiches, Easy Chicken Party Poppers, Chicken White Bean Chili and other game day recipe ideas as well as savings to Feed Your Fandom during the college football bowl season. 
Foster Farms Football Ball Food Ideas
I recently did a big shopping trip to Vons and found all of my favorite Foster farms products to make some mouthwatering food for my boys while they watch football. Appetizers are always a hit so the first thing I made was Chicken Nachos!!!
First thing you do is grill some Foster Farms Simply Raised Chicken. The key to cooking perfect chicken is to let your chicken sit at room temperature for 30 mins. Room temperature meats cooks more evenly and fewer juices leak out or evaporate during cooking. Also be sure to regularly turn your chicken on the grill.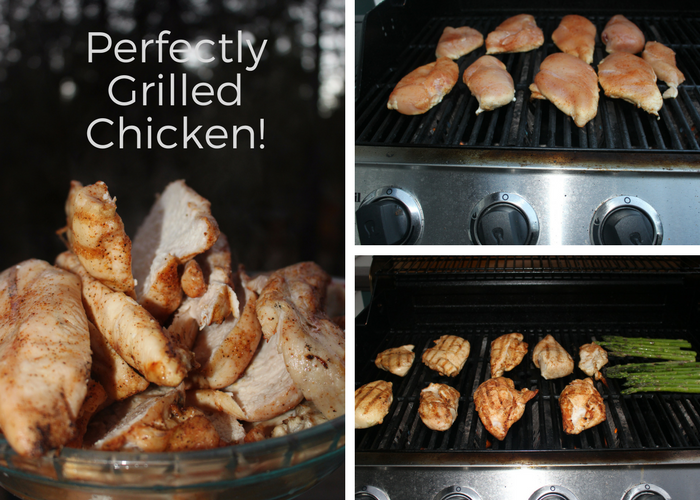 Step 1: Grill your chicken. You can season it to your liking.
Step 2: Start your layering. Place enough chips on a 9 x 13 tray or glass dish.
Step 3: Add  generous amount of pinto beans or kidney beans on top of chips
Step 4: add shredded chicken on top of beans.
Step 5: Add shredded cheese on top of chicken
Step 6: Repeat all steps until you use all ingredients.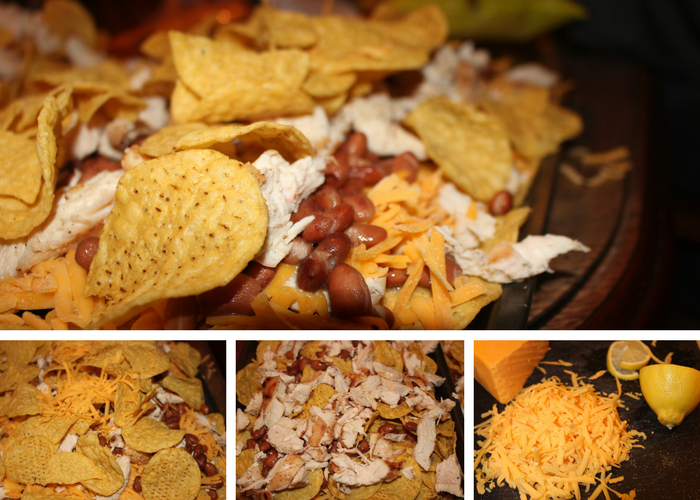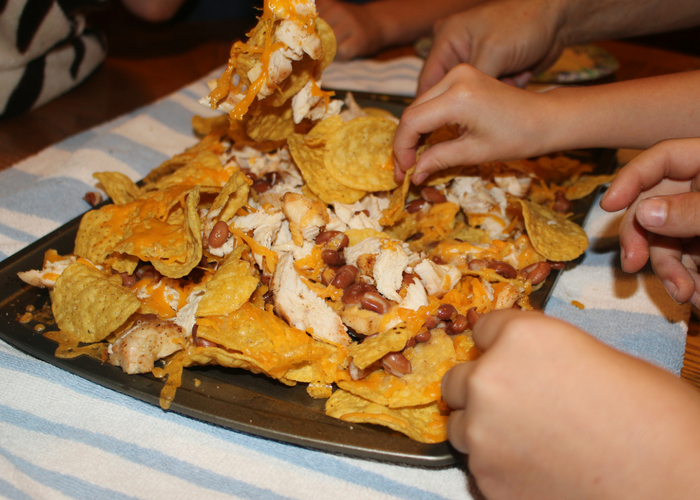 Foster Farms Turkey Chili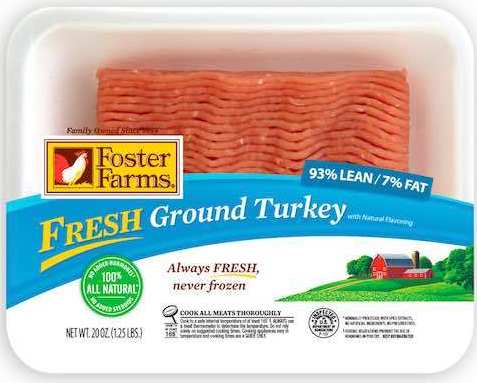 Ground turkey is a much healthier alternative to ground beef so we like to make turkey chili with Foster Farms always fresh and never frozen ground turkey.You will need a stock pot or a regular pot depending on how much you plan on making.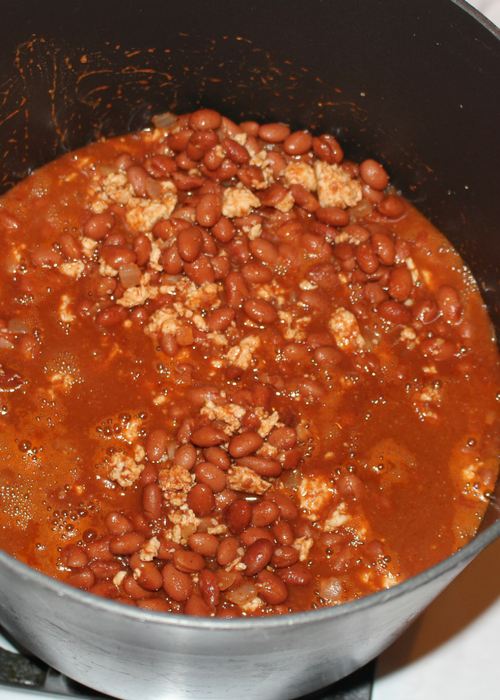 Step 1: Heat the oil in a large pot over medium heat. Place turkey in the pot, and cook until evenly brown. Stir in onion, and cook until tender.
Sep 2: Pour water into the pot. Mix in tomatoes, kidney beans, and garlic. Season chili powder, paprika, oregano, cayenne pepper, cumin, salt, and pepper. Bring to a boil.
Step 3: Garnish with shredded cheese or sour cream.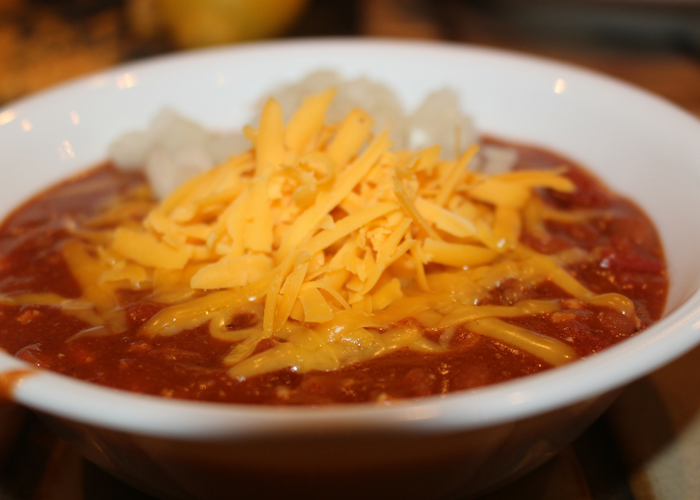 Win $72 in Foster Farms Coupons
One lucky winner will receive 6 ($6.99 Foster Farms Ground Turkey Coupons) and 3 ( $9.99 Frozen Chicken Coupons).
US Residents Only. No purchase necessary to enter. All readers have an equal chance to win, however, you must enter to win. A winner will be randomly selected via RaffleCopter and notified via email. I will attempt to contact the winner for 3 days. If the winner cannot be reached by email, a new winner will be selected the same way. There are several different ways to earn entries. One prize per household. The winner will receive, free of charge, the prize mentioned above. This prize has no cash value and is not available for exchanges. Prizes are not transferable or refundable and must be accepted as awarded. The winner is responsible for any and all other costs and expenses not listed above. Not liable for unclaimed prizes or fulfillment.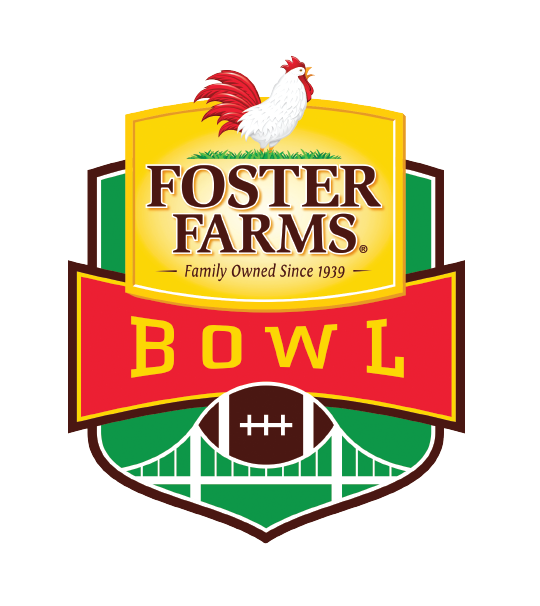 Feed Your Fandom by stocking up on Foster Farms during the college football bowl season and head to Foster Farms for great game day recipe ideas and savings. Don't forget to watch the exciting year-end action when the Pac-12 battles the Big Ten in the Foster Farms Bowl airing on Fox Sports on December 27th at Levi's Stadium in Santa Clara, CA.