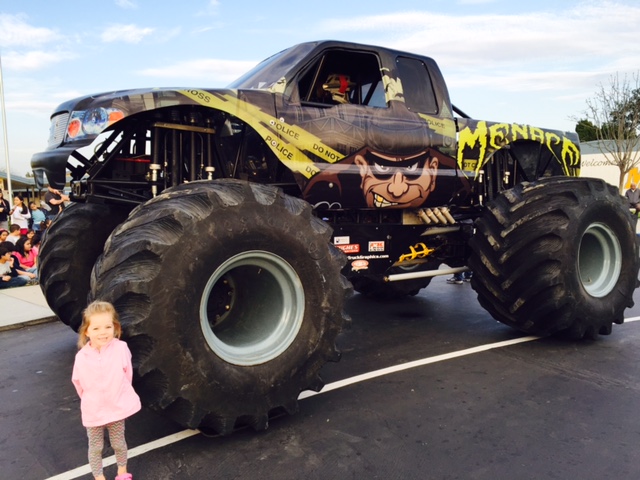 Many excited children from Maxwell Elementary got a first hand look at a real life Monster Jam Truck this past Thursday. The Schools STEM (Science, Technology, Engineering, and Math) program gave the kids their very own K'nex Monster Jam truck builder sets to create mini replicas of the real thing.
A real Monster Truck tire was on display and the kids were able to see it up close and personal. It is amazing how sturdy these tires are and they are taller than the kids.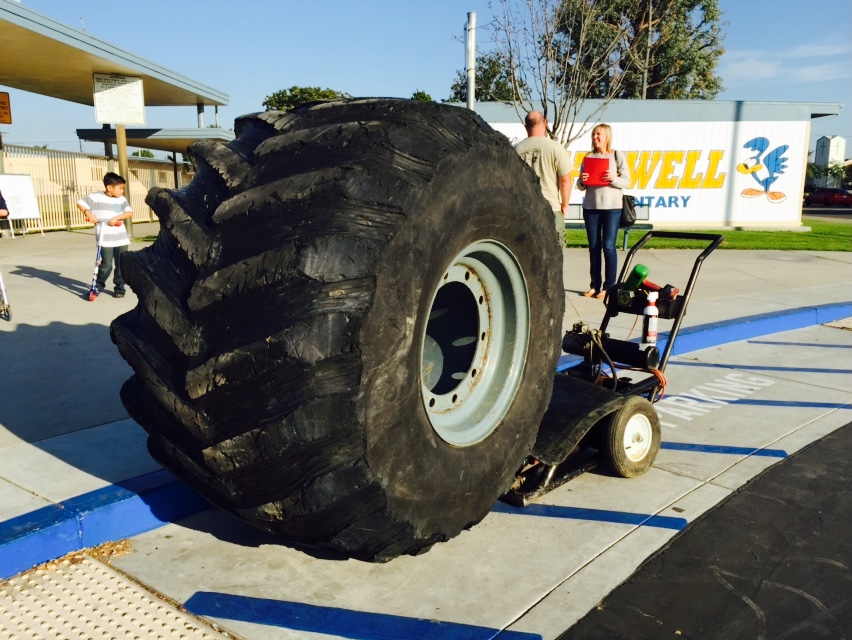 The kids were all very excited to show off their creations to the actual driver of the Menace Monster truck that was on display.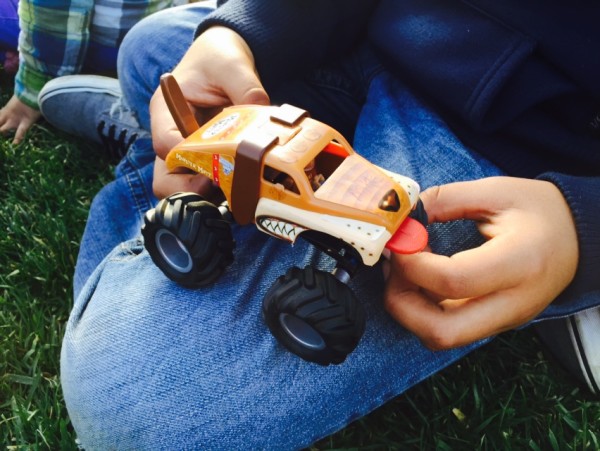 Here is a video of the Menace driving into the parking lot. It was so loud. They put smaller tires on the truck because the truck wouldn't fit in the trailer with it's regular tires on.
The kids got to watch the pit crew team change all four tires and they got a brief lesson on how the truck is constructed.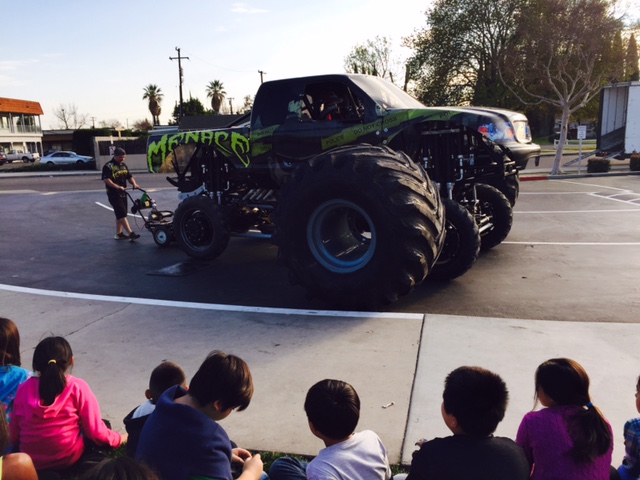 They were mesmerized and had a bunch of questions for the driver. It was fun to see how captivated they were.
Darren Migue, Driver of The Menace  looked at everyone trucks and gave everyone some interesting facts and the advanced technology and engineering that is used in the Monster Trucks.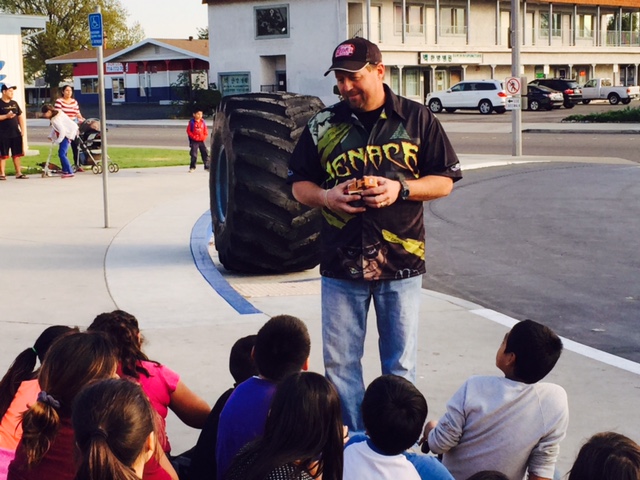 Look at the size of those tires!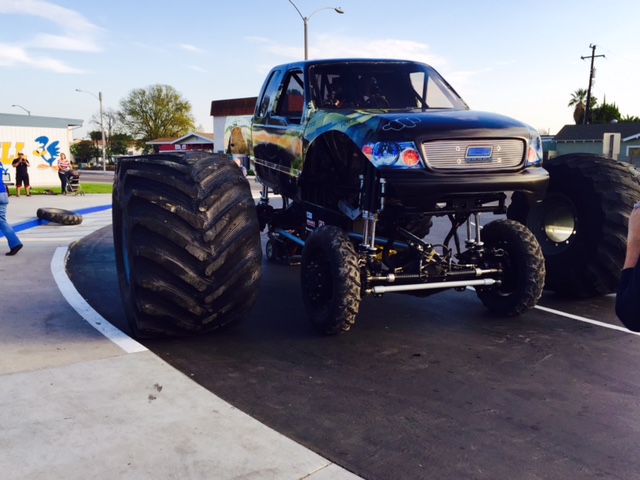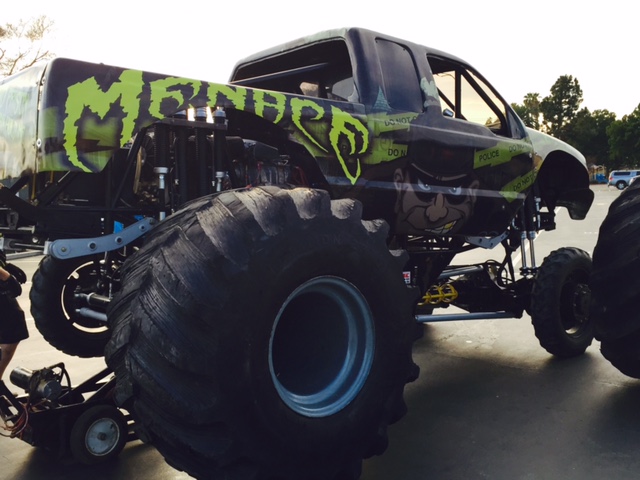 The kids thought it was so funny that the Monster Jam Trucks do not have actual headlights and Darren kindly explained the reason for this.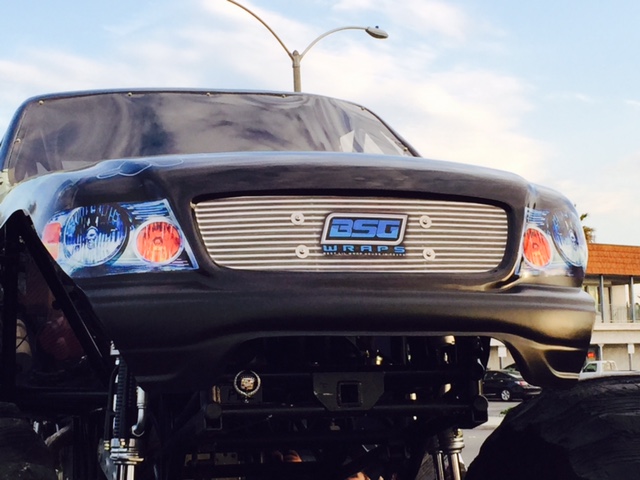 If you have never been to a Monster Jam show before I highly recommend going. There are so many creative trucks and you will see things trucks flying through the air and other things that will make your jaw drop.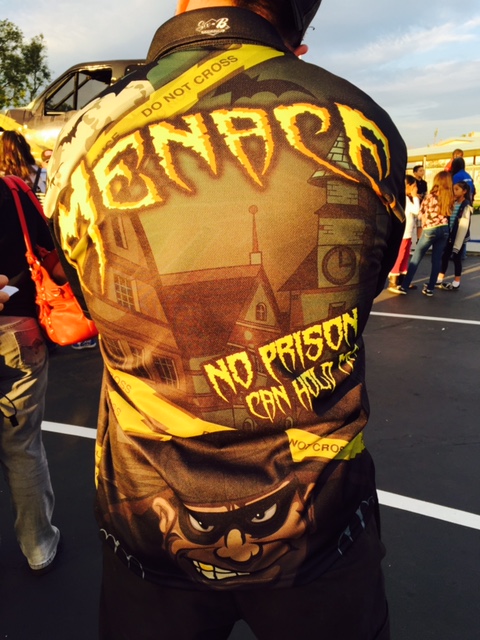 Monster Truck Facts
It takes 2 months to put a monster truck together
it costs $250,000 to build one
They are 12 feet wide and 10 feet tall
For more information visit Monster Jam on Facebook and on Twitter.