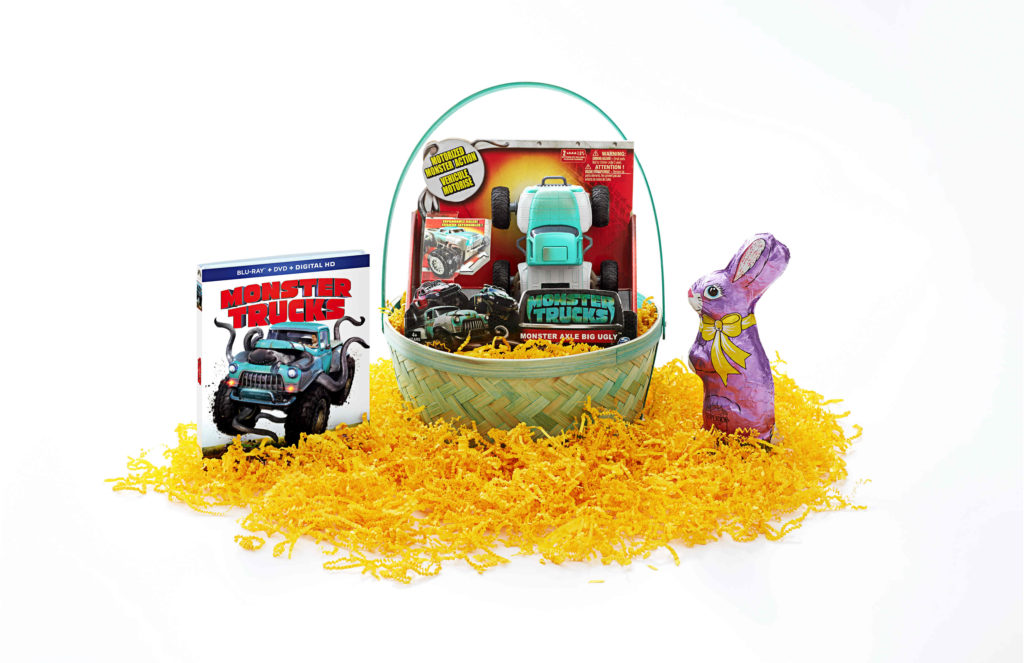 Do you have a little one that loves Monster Trucks? Did you know that there is an entire movie about them? It's called MONSTER TRUCKS  by Paramount Home Media and it is out on Blu-ray Combo Pack TODAY April 11, 2017. The story is super cute too!  Tripp is a high school senior with a knack for building trucks who makes an incredible discovery – a gas-guzzling creature named Creech. To protect his mischievous new friend, Tripp hides Creech under the hood of his latest creation, turning it into a real-life super-powered Monster Truck. Together, this unlikely duo with a shared taste for speed team up on a wild and unforgettable journey to reunite Creech with his family.
I don't want to excite you or anything but Rob Lowe and Danny Glover are both in it! I have also included a fun Bingo game to play.
Monster Truck Bingo
Make a little time before you watch the movie to play a round of Bingo with your kids! It's a great way to make memories and you can even use things like cereal as bingo markers.
[gview file="https://familyreviewguide.com/wp-content/uploads/2017/04/Monster-Trucks-Pinterest-BINGO-downloadable.pdf"]
Win A Monster Truck Easter Basket
Win a Monster Truck Easter Basket that includes a Blu-ray of the Movie Monster Truck, a chocolate Bunny and a toy car from the film.