This weekend my family and I had the opportunity to attend Monster Jam at Angel Stadium in Anaheim. This was our 3rd year in a row going and we loved it just as much as the previous years. I am always amazed at how huge the turnout is. It seems to be getting bigger and bigger. People bring their RV'S and tailgate for hours before the show. There is also something called a pit pass where you can see the trucks up close and personal as well as get autographs from the drivers. It is really fun for the kids.
The show started out with some fun fireworks!
Then all of the trucks were brought out and introduced one at a time!


The bat truck was simply awesome!

The trucks did all kinds of jumps and the crowd was going crazy!!!


El Toro Loco was a fan favorite!

We had a chance to see how quickly these trucks get  destroyed. In the first 5 minutes of the show this trucks tire was demolished.

Of course we can't forget about the original Grave Digger!

This is a brand new truck from the Nitro Circus

Even Iron Man Came to Race!

Lots of truck flipping too!

They also had a fun demolition derby!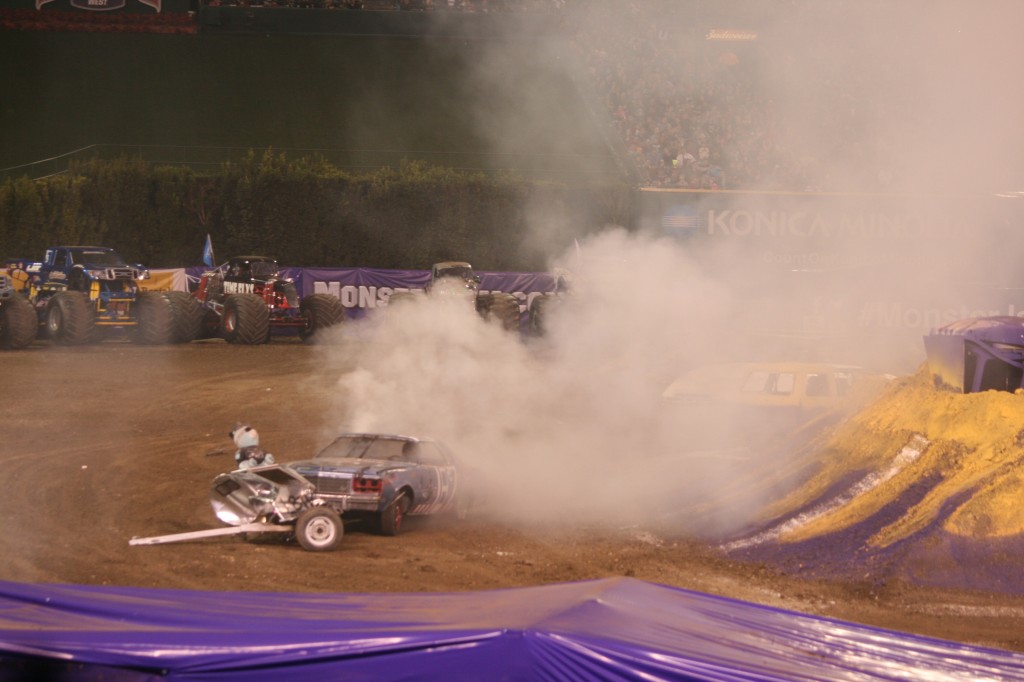 I think the best part of my night though was seeing a girl get down and dirty fixing these huge monsters! So cool!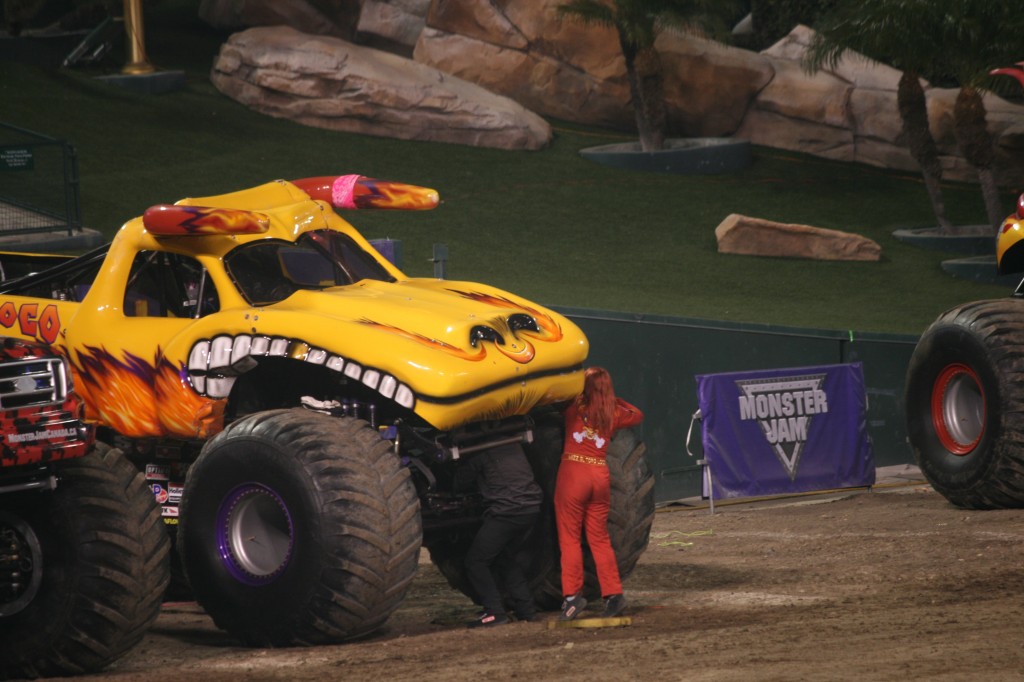 We had so much fun and cannot wait to go again. For more information and show schedule please visit http://www.monsterjam.com/