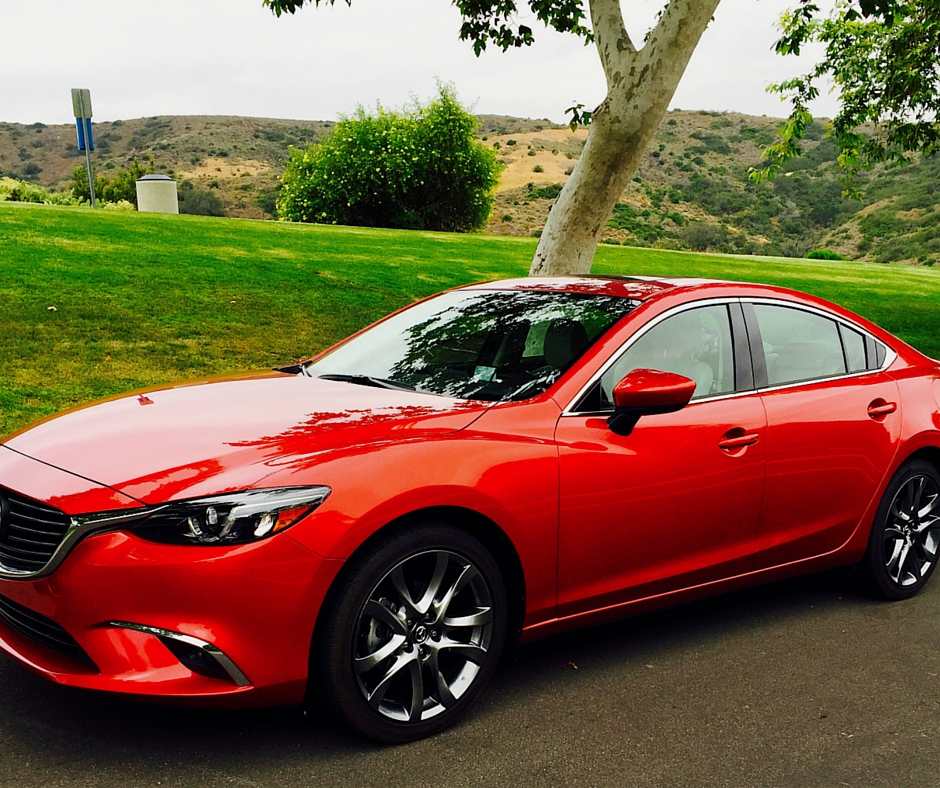 This past month I had the privilege of testing out the new Mazda 6 Grand Touring. Not only does it look sleek, stylish, and sophisticated but the color I got was electrifying. It was called soul red and everyone including myself absolutely loved it! This car was built with true craftsmanship in mind. Everything from the rims, to the interior to the body of this car shouts classy and fun.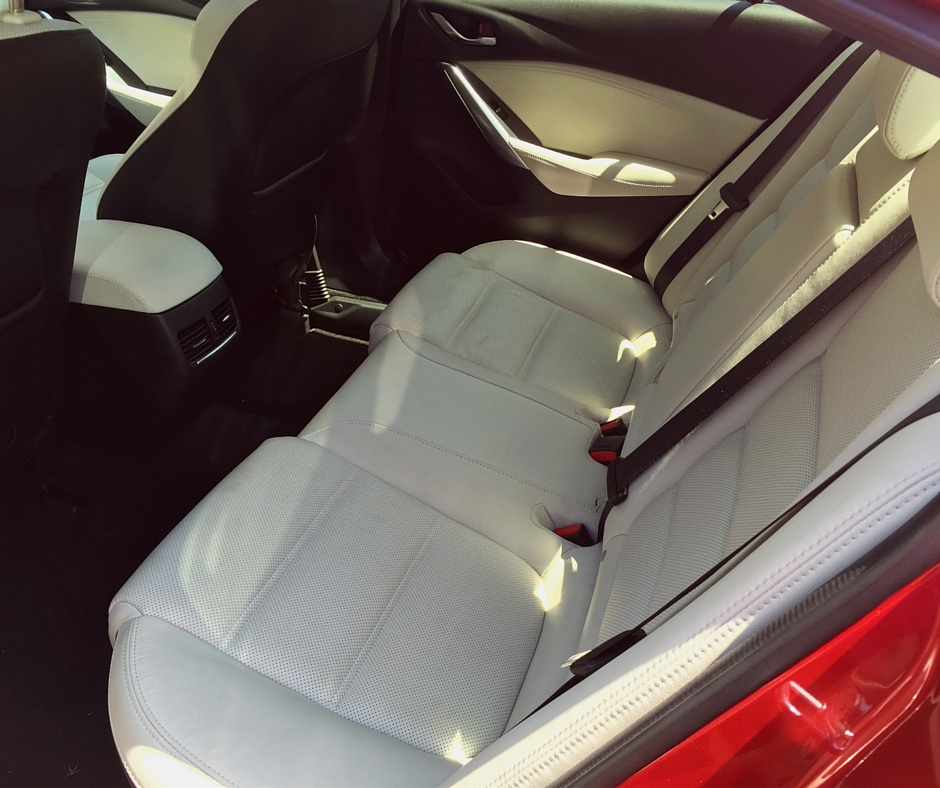 I was a tiny bit concerned that it wouldn't fit all 3 of my kids comfortably in the back since my youngest is in a car seat, but that quickly faded because I found the rear of this car to be spacious and pleasant.There was plenty of leg room and no fights ensued between my children because everyone was happy.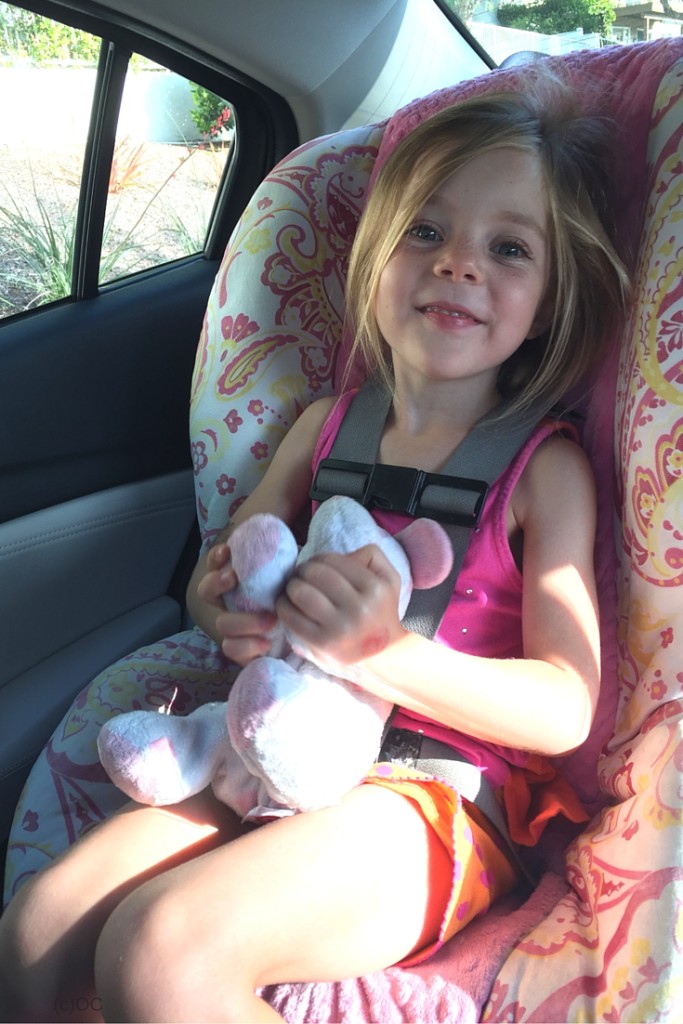 I have to say that going from an SUV to a sports sedan like the Mazda6 is wicked fun! This car took turns like a dream and was so smooth on the road. It actually made me consider if I could switch over to a sedan. Best of all the starting MSRP for a Mazda6 is only $21,495.
Features Of The Mazd6
Close Proximity Warning
Judges the relative speed and distance to the car ahead, working within a set speed range to help maintain a safe following distance, making highway drives less strenuous. The system's Close Proximity Warning provides audible and visual warnings when it senses your vehicle fast approaching another ahead.
2.  Smart City Brake Support
Helps minimize or possibly prevent frontal collisions when driving between about 3 and 18 mph. The system automatically applies the brakes if it determines that a collision with an obstruction ahead is unavoidable.
3.  Smart Brake Support With Collision Warning
Smart Brake Support helps minimize or possibly prevent frontal collisions when driving at speeds over approximately 10 mph. The system automatically applies the brakes if it determines that a collision with an obstruction ahead is unavoidable.
4.  Distance Recognition Support System
Using a radar sensor, the Distance Recognition Support System (DRSS) measures the distance between your vehicle and the vehicle ahead when traveling at speeds of 19 mph or faster. DRSS will recommend a comfortable following distance, and if you encroach upon this recommended distance, a visual warning shows in the Mazda6's information display.
5. Lane Departure Warning System
Alerts you when the system senses the car drifting unintentionally from its current lane.
6.  Rear Cross Traffic Alert
Alerts you if a vehicle approaches your Mazda6 from the side when you're backing out of a parking space or driveway.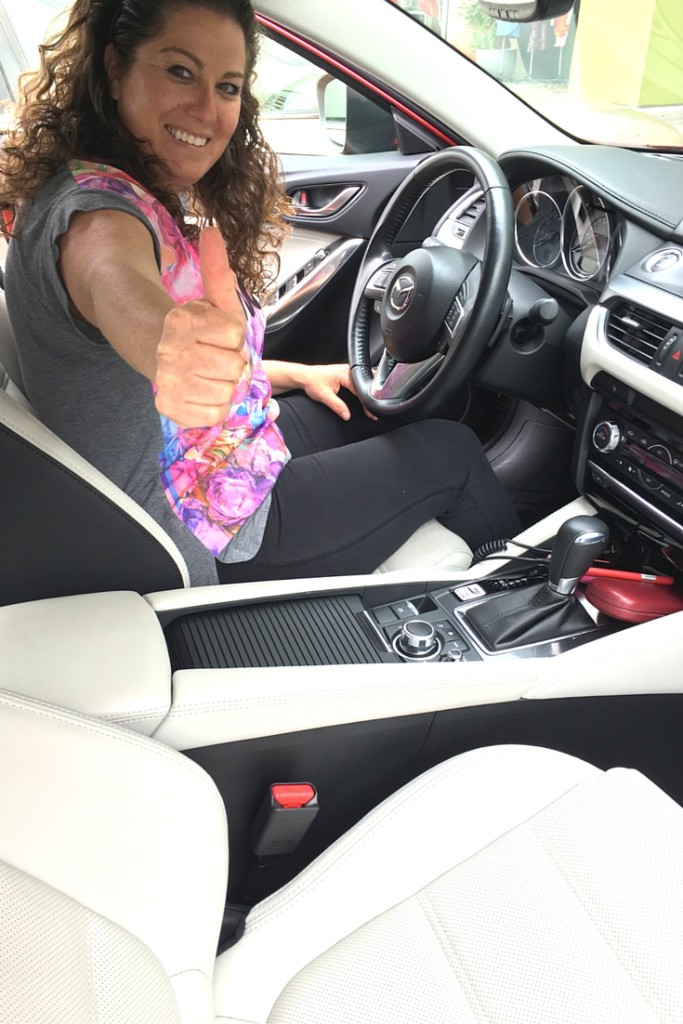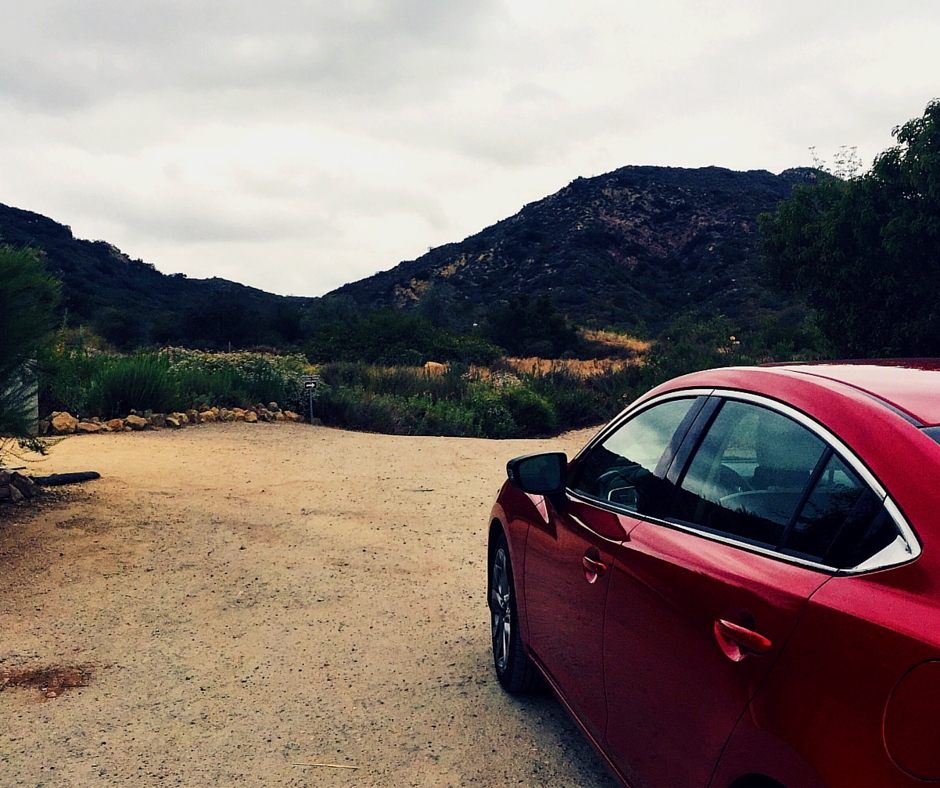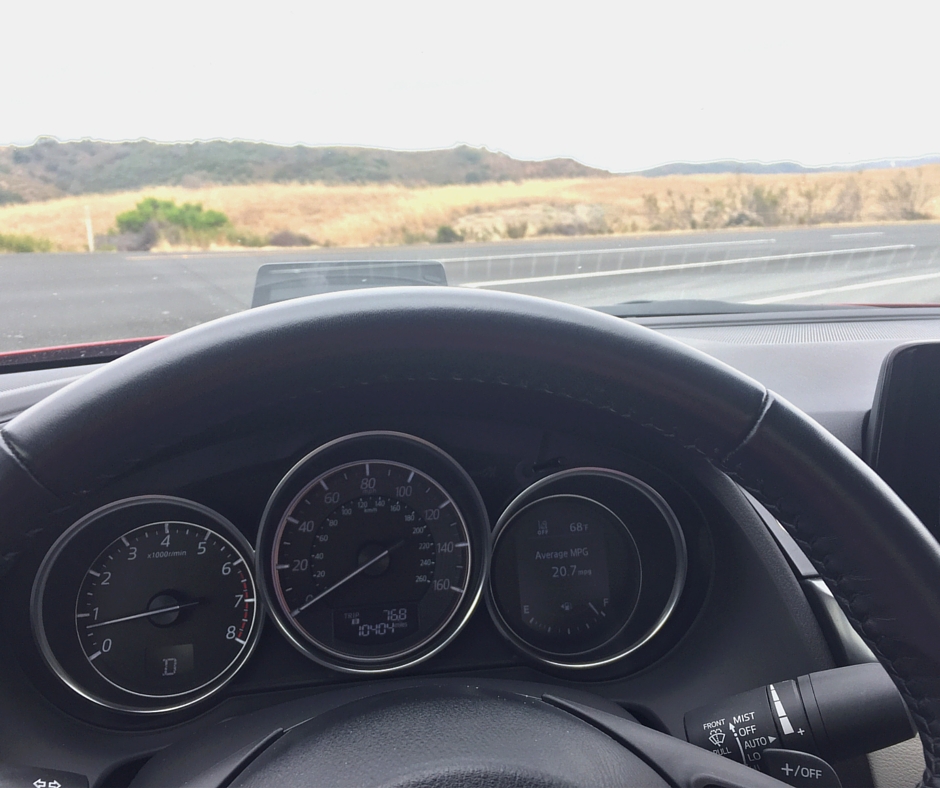 One afternoon we took the Mazda6 for a ride in the canyon. There are lots of windy roads and gorgeous hills and this car handled it like a champ. He is a video of the Mazda6 in action.
Mazda6 Interior
As for the interior, the Mazda6 grand touring come full loaded with everything imaginable. I thought the seats were perfect for me as a short person, as I could easily adjust the hight, and the back support was firm and cradled you in all the right spots.
The 2016 Mazda6's standard features include push-button start, (which is so convenient instead of fumbling for your keys in your purse), Bluetooth, a six-speaker stereo, and an auxiliary input jack and a USB port. Sport models with the automatic transmission get an upgraded infotainment system with a 7-inch touch screen (super easy on the eyes), a center console-mounted control knob, a rearview camera, HD Radio, Pandora Internet radio compatibility and hands-free text messaging. Available features and features available in higher trims include dual-zone automatic climate control, a head-up display, adaptive cruise control, proximity key (which allows you to access the car without removing the key from your pocket), an 11-speaker Bose audio system, satellite radio, navigation, a moon roof, blind spot monitoring, rear cross traffic alert, lane departure warning and forward collision warning with automatic braking.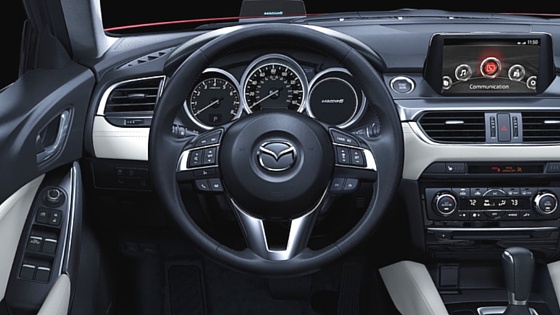 Trunk Space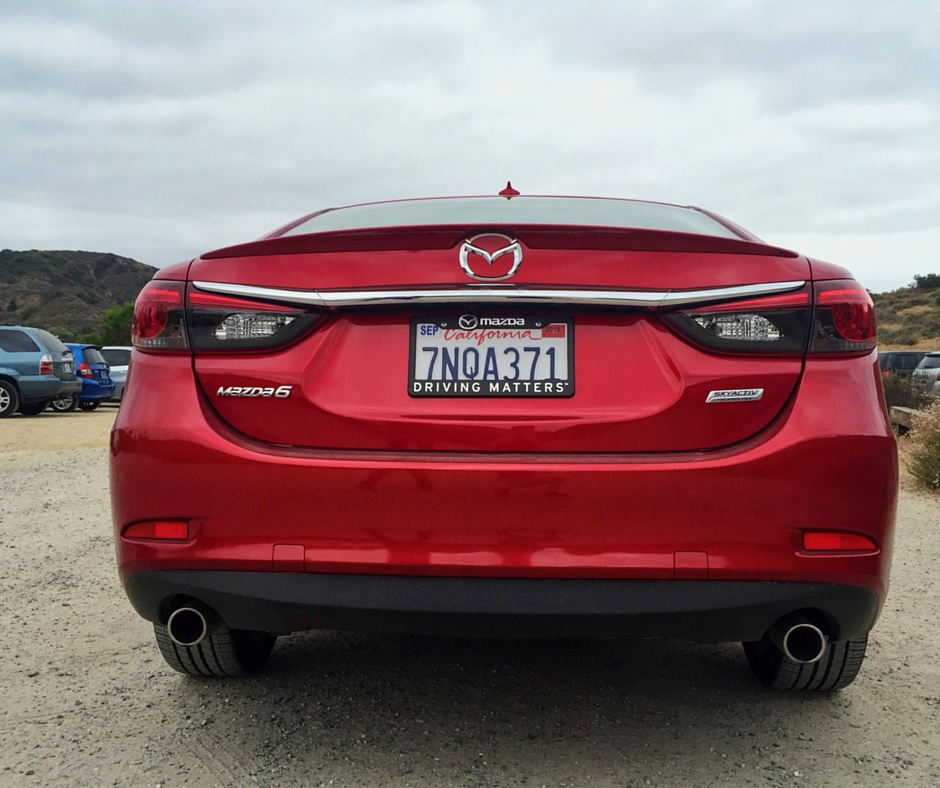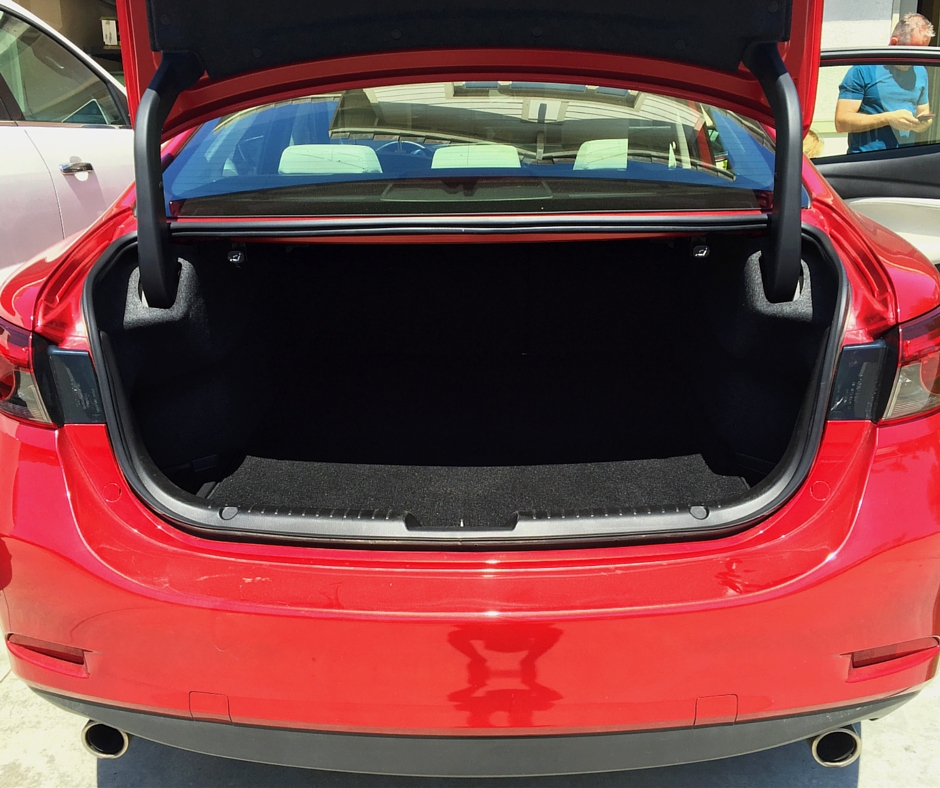 Trunk space in the Mazda6 is shockingly big. And deep! It seemed like this trunk went on forever. We were able to fit a full sized wagon, a bag of beach toys and 3 beach chairs, plus towels and a cooler with room to space. I was shocked!
Mazda6 Warranty
The Mazda offers a 3 yr/36,000 mi basic, 5 yr/60,000 mi powertrain. This transferable "limited warranty" is included on all new Mazda vehicles sold and serviced in the United States.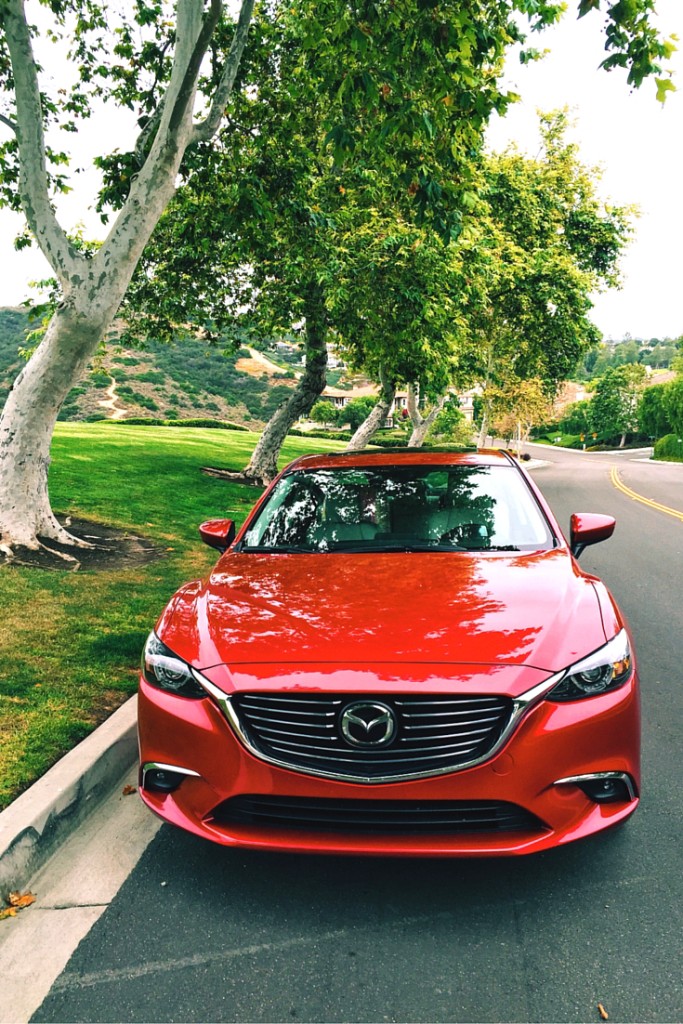 I did not want to give this car up at the end of the week and would absolutely recommend this car to everyone, whether it be for business (looks amazing to bring clients along), or families (has plenty of space). The next time we go ona vacation and need a car rental I think i will ask if they have any Mazda6's in stock. #zoomzoom