Trampoline Spring Covers
We do not have a pool in our backyard but we do have a trampoline that gets a LOT of use. Not only from my own kids but from neighborhood kids too. Unfortunately the mat covering the springs for the trampoline gets worn out very quickly and replacing it so often can add up. So the other day when a friend told me she used pool noodles to cover her springs on her trampoline I asked her to send me a picture. Not only is it an inexpensive means to cover the springs, but it's super easy to do.
You can pick up pool noodles at the dollar store or dollar tree. Just measure your springs and cut the noodles accordingly. You can change out the colors for holidays or seasons. If your feeling really ambitious you could even let the kids decorate them. Have fun and be safe!
Pool Noodle Games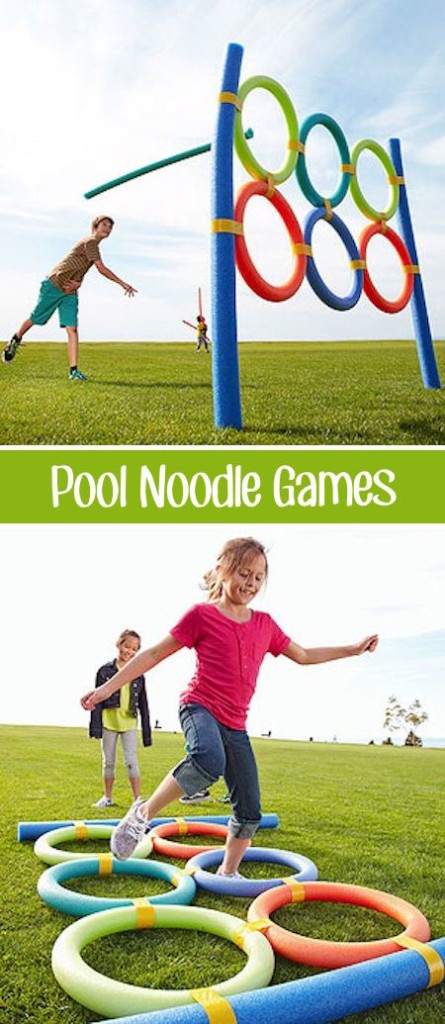 credit: Parents.com
Join rings into a colorful target for noodle javelins, flying disks, soccer balls, and more. Stakes keep the target upright. Assign different point values to the rings for an extra challenge. You can also lay the station on the ground to play hopscotch or beanbag toss or to use it as part of an agility course.
Kiddie Car Wash

credit: momendeavors.com
This may look daunting but it there really isn't more to it that assembling some PVC pipe and adding some pool noodles, sponges and rope. Knowing how to use a drill is handy too! Get the directions here.
Happy Summer! What kind of creative or repurposed things have you had fun with?
For more great content about summer, please be sure to check out these awesome posts written by my fellow Chosen Chix bloggers: