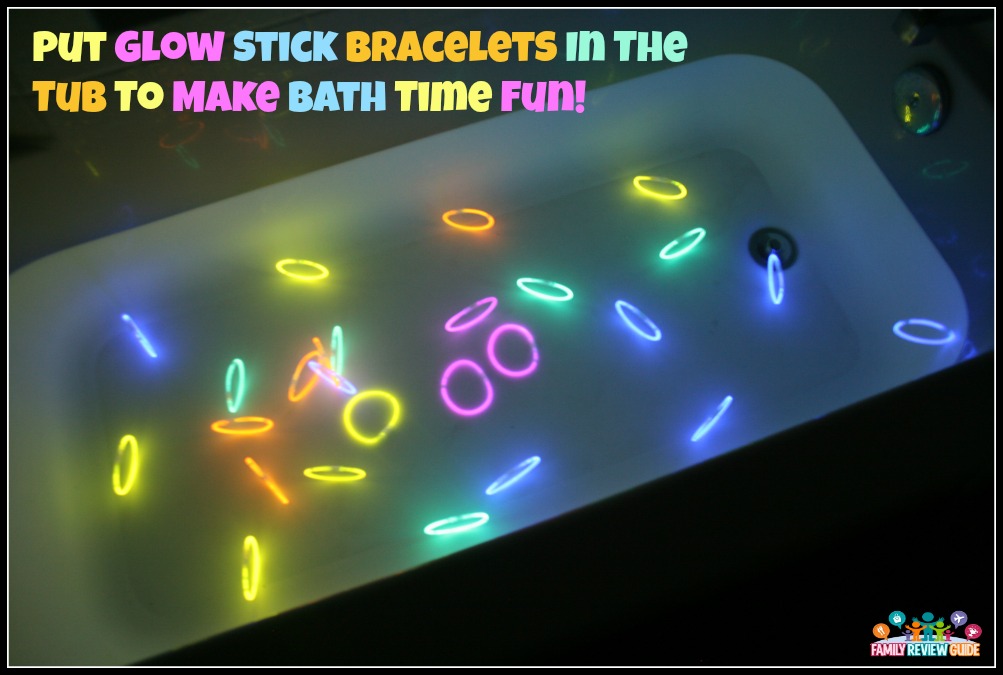 Last night I was cleaning out some drawers and I came across a container of glow stick bracelets that had never been opened. There were 50 in container and rather than wait until Halloween to use them I decided to crack a few and put them in the bathtub for my daughter and have a glow in the dark bath time!
Not only was she entertained but they also served an educational purpose. She practiced counting all of the rings and then she sorted them according to color. I purchades the container of glow sticks from Michaels for $5 and only used half so I still have 35 left to do this again next week. the sticks lose their glow after several hours so they are usually only good for one use.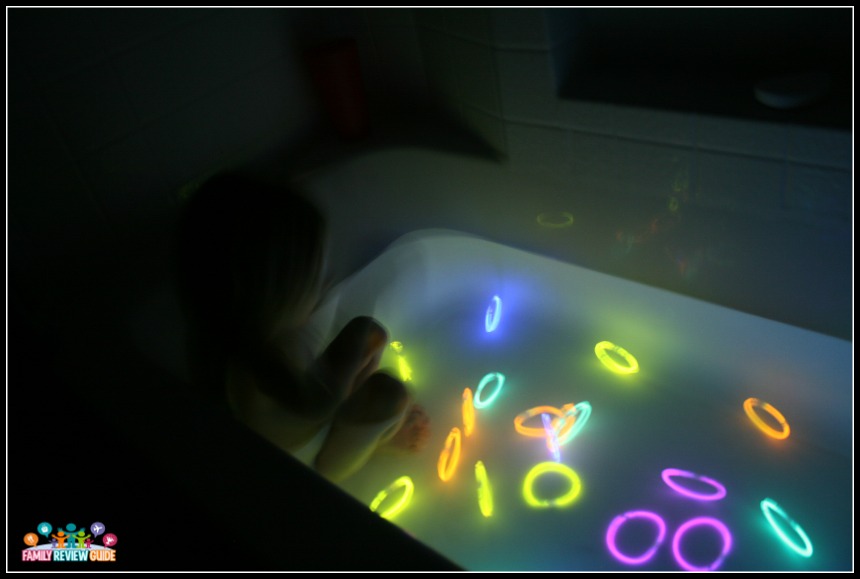 ** Never leave your child unattended in a bathtub. These glow sticks are a great product to encourage conversation and interaction during bath time!