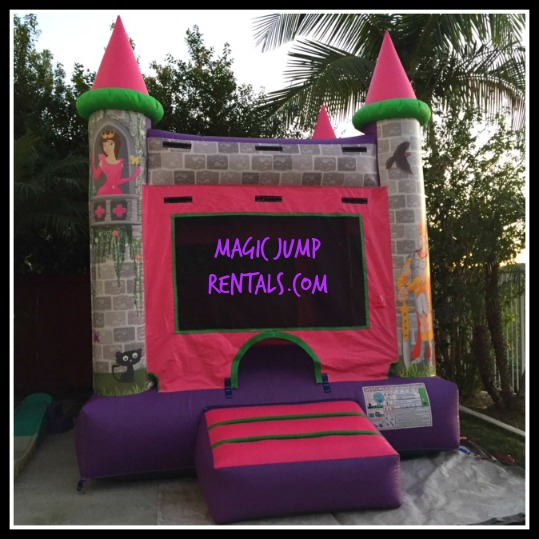 A great way to keep kids busy at a party is by having a bounce house. This weekend I had one at my house for a Disney Princess party I threw for my daughter. It wasn't her birthday but we just had a small gathering with a few of our neighbors to celebrate our Disney side.
I found a company called www.magicjumprentals.com and they were really great to work with. They have very competitive pricing and they always answered the phone and returned my emails. I was specific about wanting a princess themed castle and they came through with exactly that!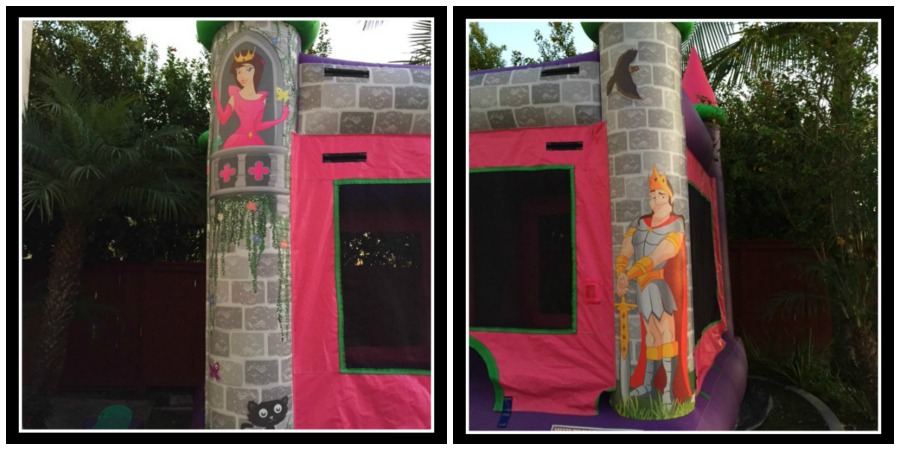 There was a prince on one side and a princess on the other and I loved how well ventilated the jumper was. It had a mesh ceiling and it was very clean inside. As you can see my daughter and her friends absolutely love it!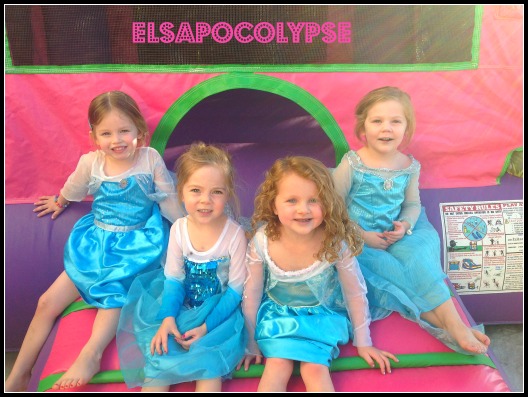 At the end of the party there was a gorgeous sunset and all the kids sat in the bounce house and watched the sun go down while laughing and giggling. Thank you Magic Jump Rentals for the wonderful memories.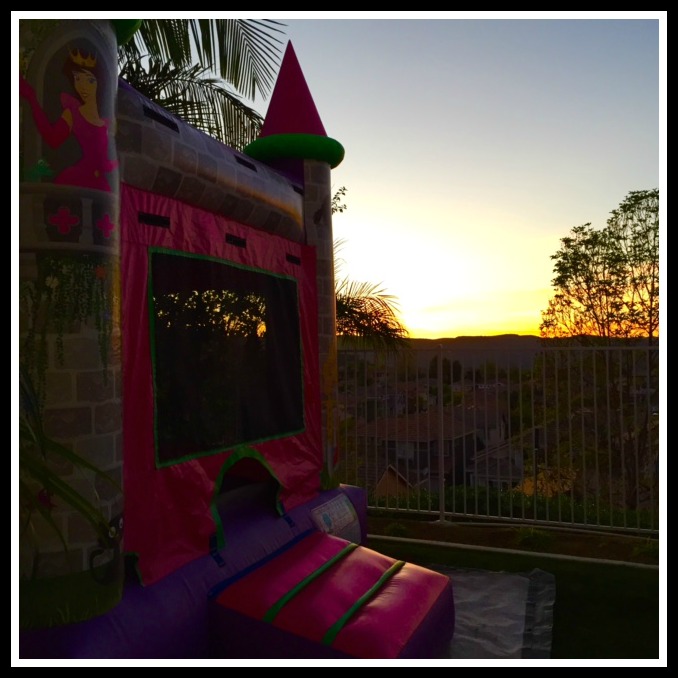 For more information visit Magic Jump Rentals on Facebook and on Twitter.