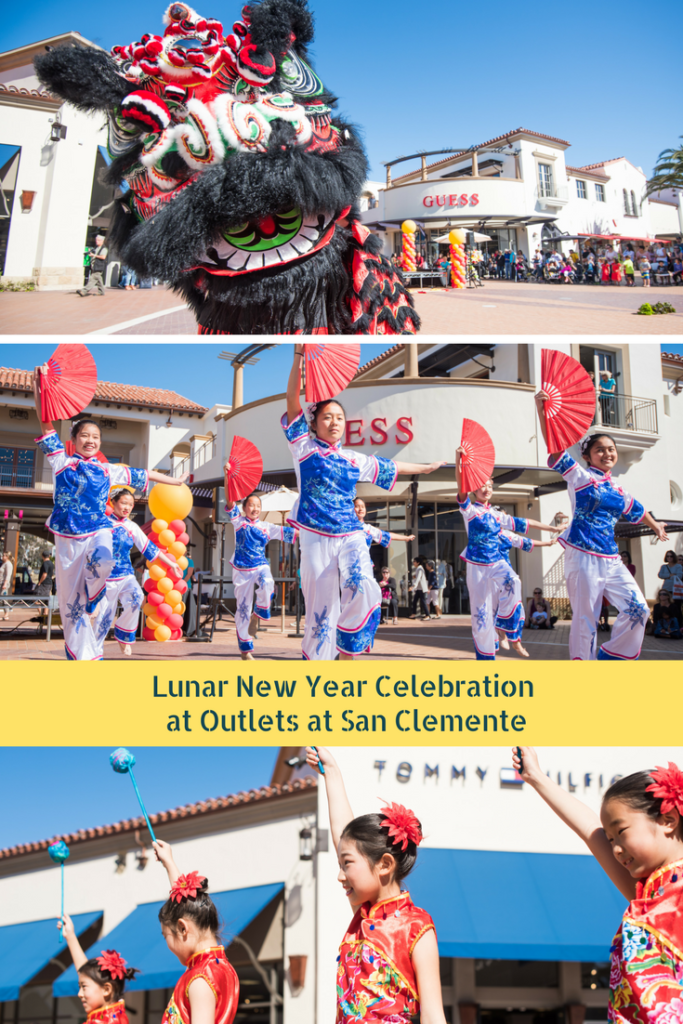 Lunar New Year Celebration at Outlets At San Clemente
The Outlets at San Clemente are hosting a family-friendly fun event for the Lunar New Year on Saturday, January 28th.  There will be performances by more than 50 performers from the Irvine Chinese School and San Diego-based Three Treasures Cultural Arts Society. Highlights include a Dragon Dance, interactive Lion Dances for kids, martial arts demonstrations, arts and crafts activities, face painting, balloon animals and the Chubee Monkee Food Truck.
Red Envelope Giveaway
In addition to the celebration, Outlets at San Clemente will host a Red Envelope Giveaway from Friday, January 27 through Thursday, February 2, with special offers, deals from retailers and a special $108 Outlets at San Clemente gift certificate, redeemable at all of the centers' stores and restaurants. Red envelopes are gifts presented at social and family gatherings, during holidays such as Chinese New Year. The red color of the envelope symbolizes good luck and is believed to ward off evil spirits. Shoppers can visit Customer Service to receive their free red envelope gifts. Limit one per household, while supplies last.