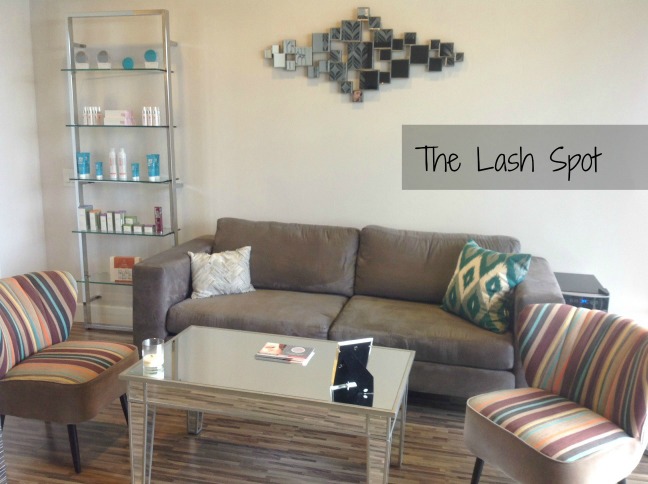 Long, luxurious lashes are something I have always wanted. I would do anything to stop wearing mascara and make my morning make-up routine less complicated. And last week I got my wish! I was invited to try out a new set of eyelash extensions at the popular spa "The Lash Spot".
Lash Spot Lobby
The Lobby of the Lash Spot is ultra modern and hip. The furniture is beautiful and comfortable and there are a lot of patterns to make for an eclectic ambiance. Even the chandelier makes for a nice conversation piece.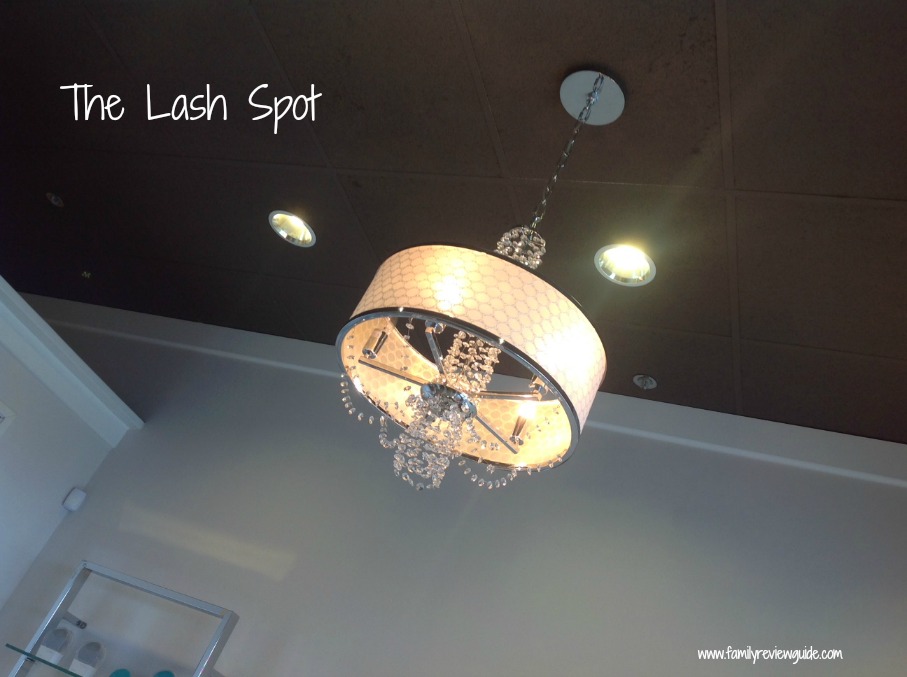 The receptionist was extremely friendly and fully explained everything in detail. I even heard her go over the cancellation policy with a customer over the phone and she was very calm and polite. They definitely make a good first impression.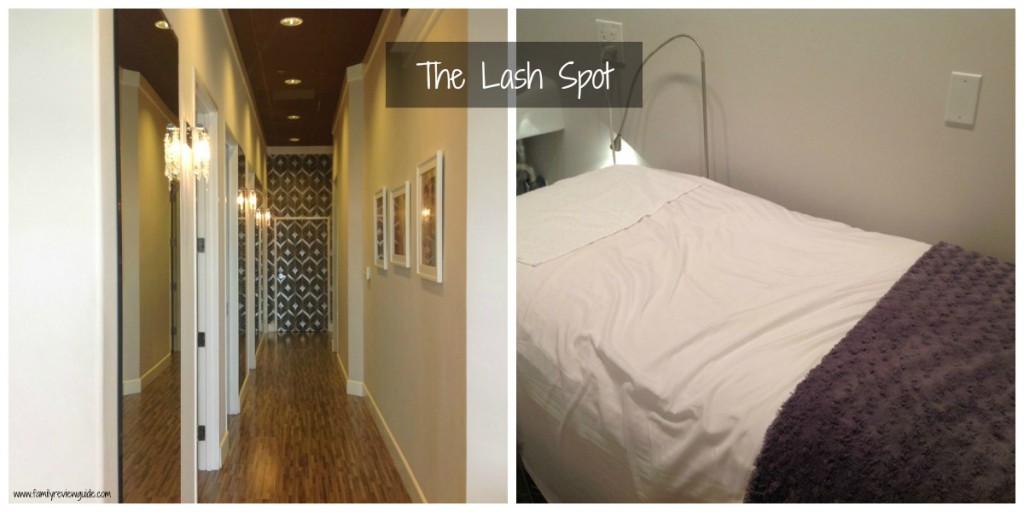 Lash Spot Rooms
The white-washed walls with simple accents give you the feel of an upscale salon with a down-to-earth staff. The rooms are clean and relaxing and they have spa music playing while you get your lashes done. The gal who applied my extensions was knowledgeable and patient. She asked me what length I would like and showed me some examples on an ipad of previous extensions so I could get a feel for what I wanted.  She informed me that she is a licensed Esthetician and she trained at a level I and Level II training course with one of the top lash extension companies in the Country, Shavasana Eyelash Extensions.
The extensions take approximately 2 hours to apply for the initial application. They glue each extension to your individual lash. They are not strips. During that 2 hours I was so relaxed that I took the best nap! I woke up feeling refreshed and looking fabulous. I went with medium length lashes that curl up slightly at the bottom. I was so impressed and even 2 weeks later my eyelashes still look brand new. I have had so many people compliment me on them.
Look at my before and after photos. Personally I cannot even tell that they are extensions. You cannot see any glue and they look very natural. For more before and after photos look here.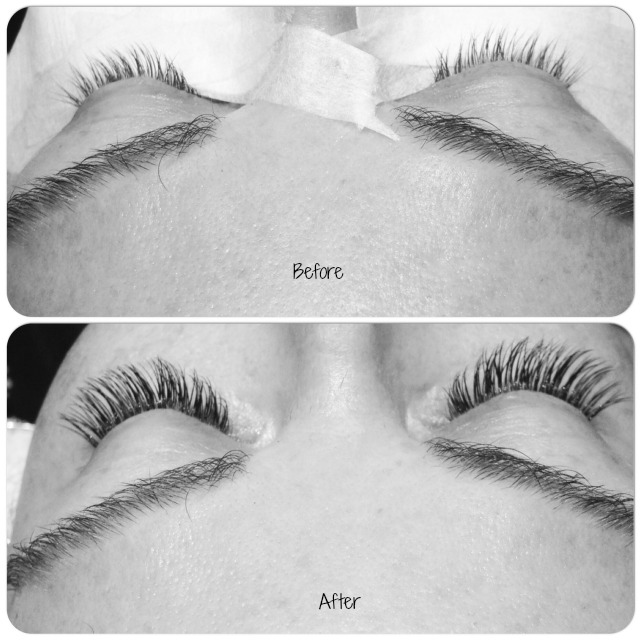 Lash Spot Services
The Lash Spot also offers other services like waxing and make-up application. For a full menu of services click here.  For those of you who think you will be regularly getting touch-ups I highly recommend their membership menu. As a LashSpot member you receive discounted pricing on services, percentage discounts on after care products, special coupons you can use for friends and family. So many perks for the true lash lover. The average savings per month $65.00 after membership dues are paid. Wow!
For more information feel free to visit them on Facebook and Twitter.