Disclosure: I received a complimentary hair and make-up application in order to facilitate a review. All thoughts and opinions are my own.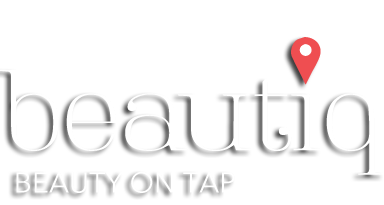 How many of you moms out there wish you could have the beauty Salon come to you? Well you can with a new on-demand, on-location beauty experience called "Beautiq". Through the ease of an app, beautiq delivers a personal stylist within an hour wherever you are in the OC area providing blowouts, full makeup applications and waxing services. Beautiq has partnered with Unite Beauty hair products and Julie Hewett cosmetics to bring a one of a kind experience to your front door, hotel or office.

Last week I threw a  moving away party for some dear friends of ours that were moving to Oregon. I really wanted to look my best  for the party but with 3 kids and a husband with a busy work schedule it is not often I am able to get to the salon. Instead Beautiqu came to me! Lauren, my stylist arrived on time and armed with a box full of beautifying  products!
Beauty In A Box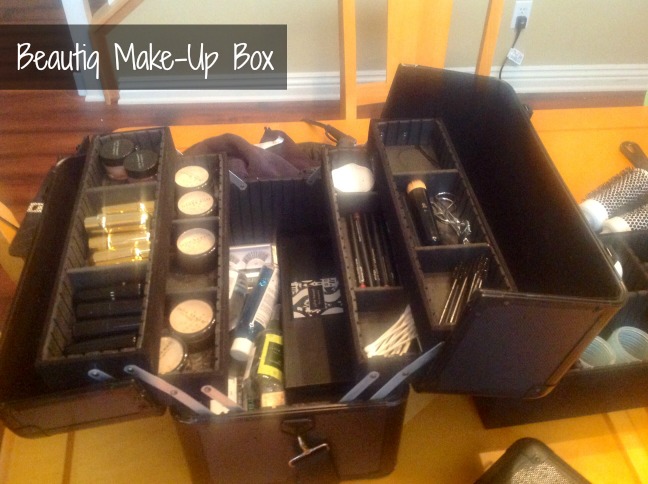 She also brought a variety of styling and make-up brushes. It was comforting to know that she was exceptionally prepared and had extras of everything.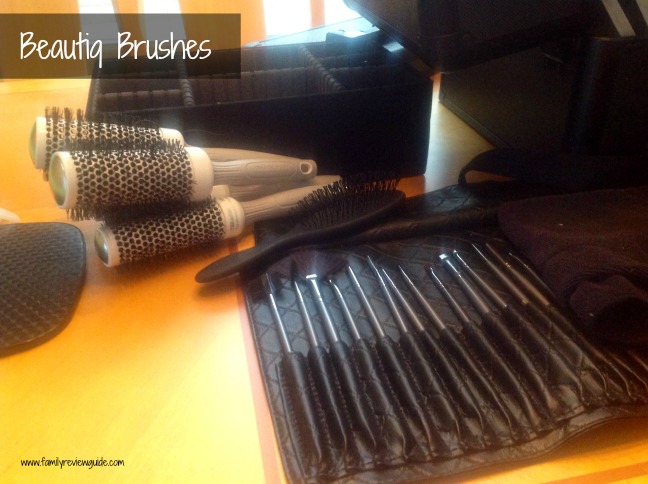 First Lauren started with a blow out of my hair. I had showered beforehand so my hair was still wet when she started. She did a great job sectioning off pieces of hair while she blow dryed the rest. My hair did not look frizzy or flat and it had a lot of body and volume when she was finished.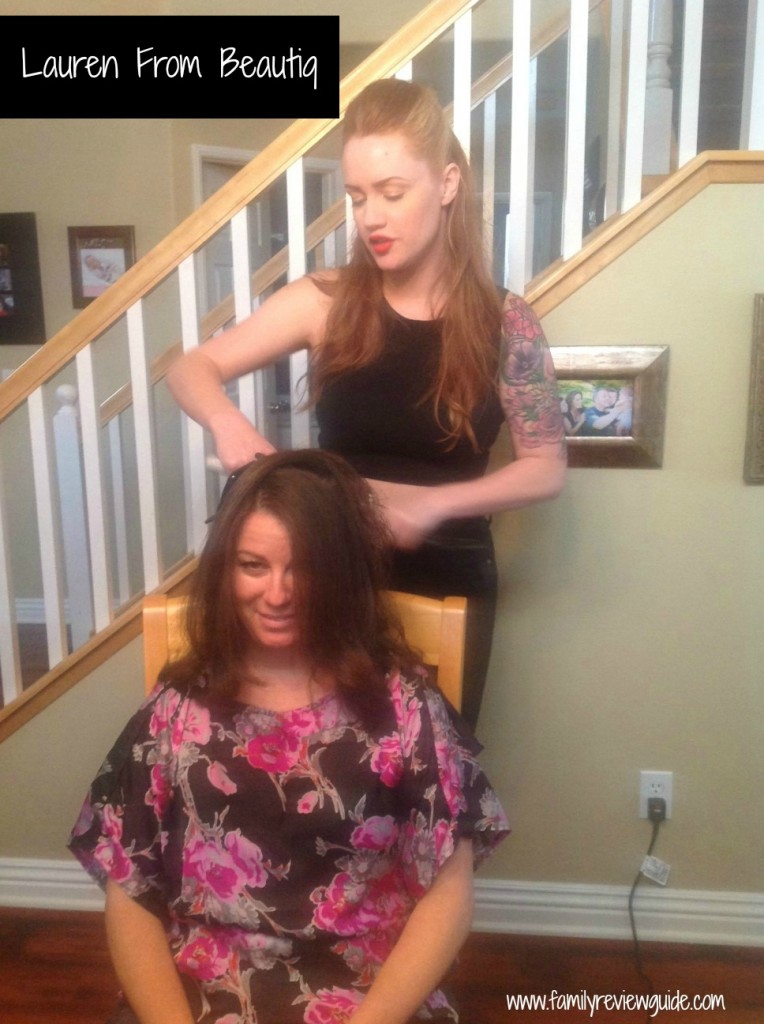 She asked me how I like to part my hair and then added some hair spray to keep any fly aways down. I loved that my hair curled up on the bottom too. Her technique was very good.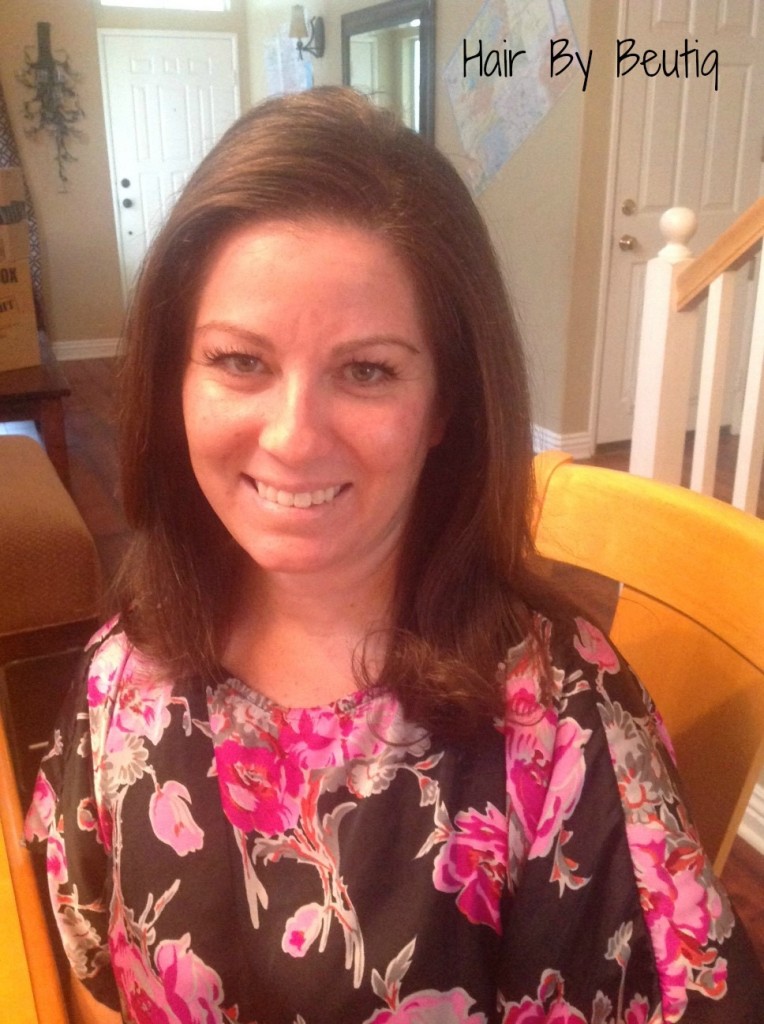 Then came the make-up. Beautiq uses only Julie Hewitt cosmetics so I knew I was putting only the best on my face. Lauren did a great job and I loved how she gave me smokey eyes and made my eyebrows pop! It was a very natural look. My lipstick stayed on most of the day and the blush she used gave my cheekbones the perfect definition I was looking for.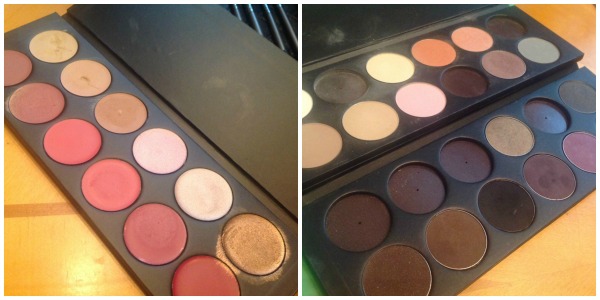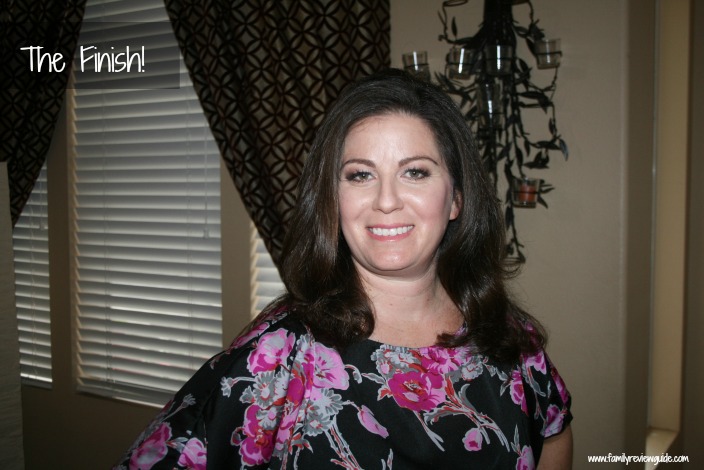 Beautiq also offers a monthly membership that can save you quite a bit by joining. Beautiq is insured, bonded and every licensed stylist/cosmetologist has endured an official security background check.  Their team has gone through Beautiq's extensive Style-U training program.
Beautiq  is currently available in the area from Laguna Niguel to Huntington Beach, CA.  Los Angeles will be next and rollout to the US will follow within the next 18 months.
For more information visit them on Facebook or Twitter.