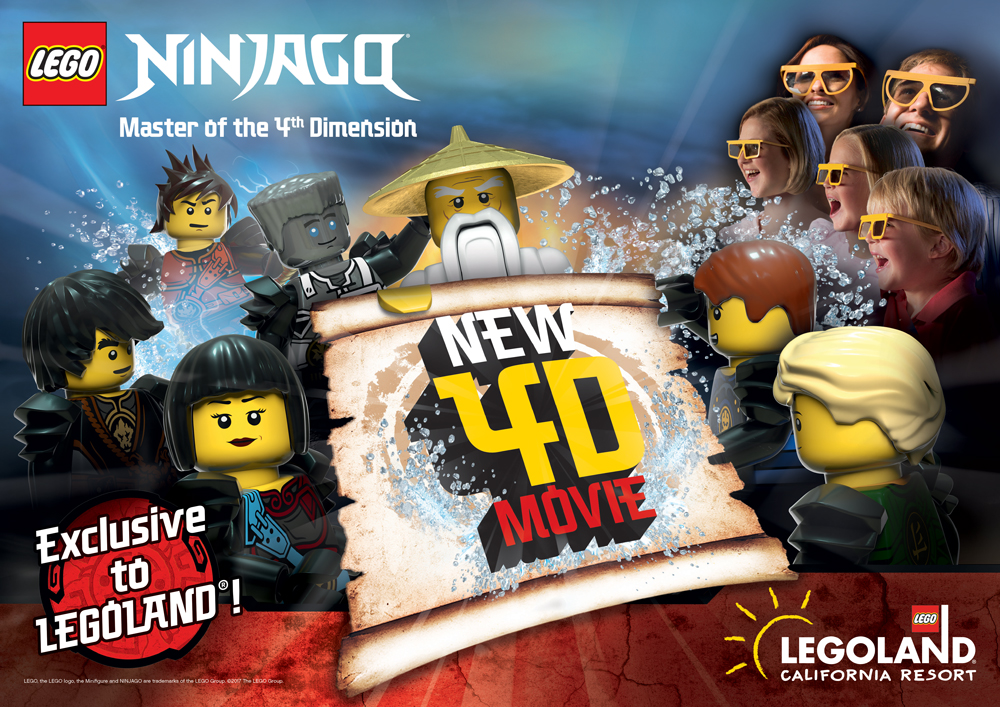 LEGO® NINJAGO® – Master of the 4th Dimension
There is a new 4-D movie in the LEGO Showplace Theater at LEGOLAND California Resort. It's called LEGO® NINJAGO® – Master of the 4th Dimension and it opened exclusively at LEGOLAND® California Resort on Jan. 12. Join your favorite NINJAGO heroes at a very special dojo training session exclusively here at the family theme park! Become part of the 4D action as Master Wu prepares the ninjas to take on the teachings of the mysterious 'Scroll of the 4th Dimension' but with disastrous consequences. Kai, Nya, Lloyd, Zane and Cole find themselves in a whole heap of trouble for not only them, but for the whole universe! Guests can continue their ninja training during LEGO® NINJAGO® Days Jan. 13 & 14, meet some of their favorite LEGO NINJAGO® Movie characters including Lloyd, Sensei Wu, Kai, Jay and Nya, participate in activities such as completing a scavenger hunt in Miniland U.S.A. and put their ninja gaming skills to the test taking with the brand new "The LEGO® NINJAGO®Movie" video game.
There are so many fun aspects to this film. It is 12 minutes long and includes a lot of sensory effects like feeling wind, getting a little wet from water and so much more!
There was a Taiko drummer performance before the debut and we got to watch these amazing performers play their art.  The reverberation from the drums is so deep and thunderous it will hi you right in the gut. You should definitely watch a Taiko performance at some point in your life.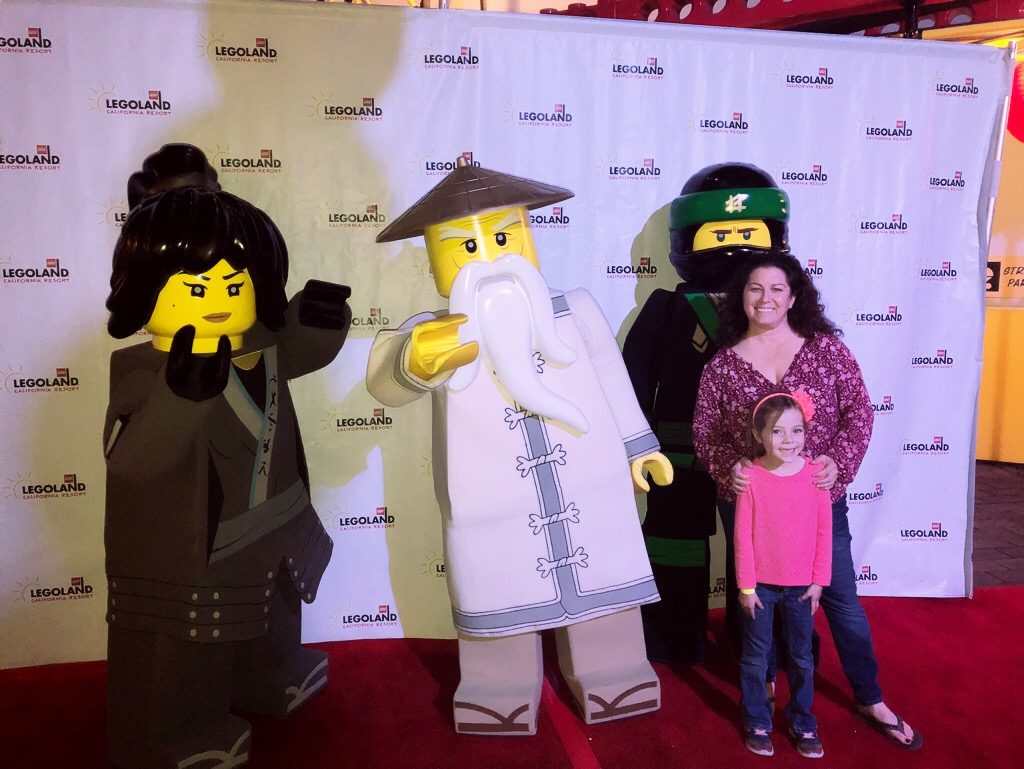 We even met Master Wu, Nya and Lloyd! We could tell from the reaction of the audience just how much everyone loved this show.
Did you know?
The WB Family GameSpace features THE LEGO® NINJAGO® MOVIE™ Video Game: You can master new skills and upgrade your weapons in your training to find your inner ninja in this brand new video game.
For more information visit Legoland on Facebook and on Twitter.
Watch Trailer