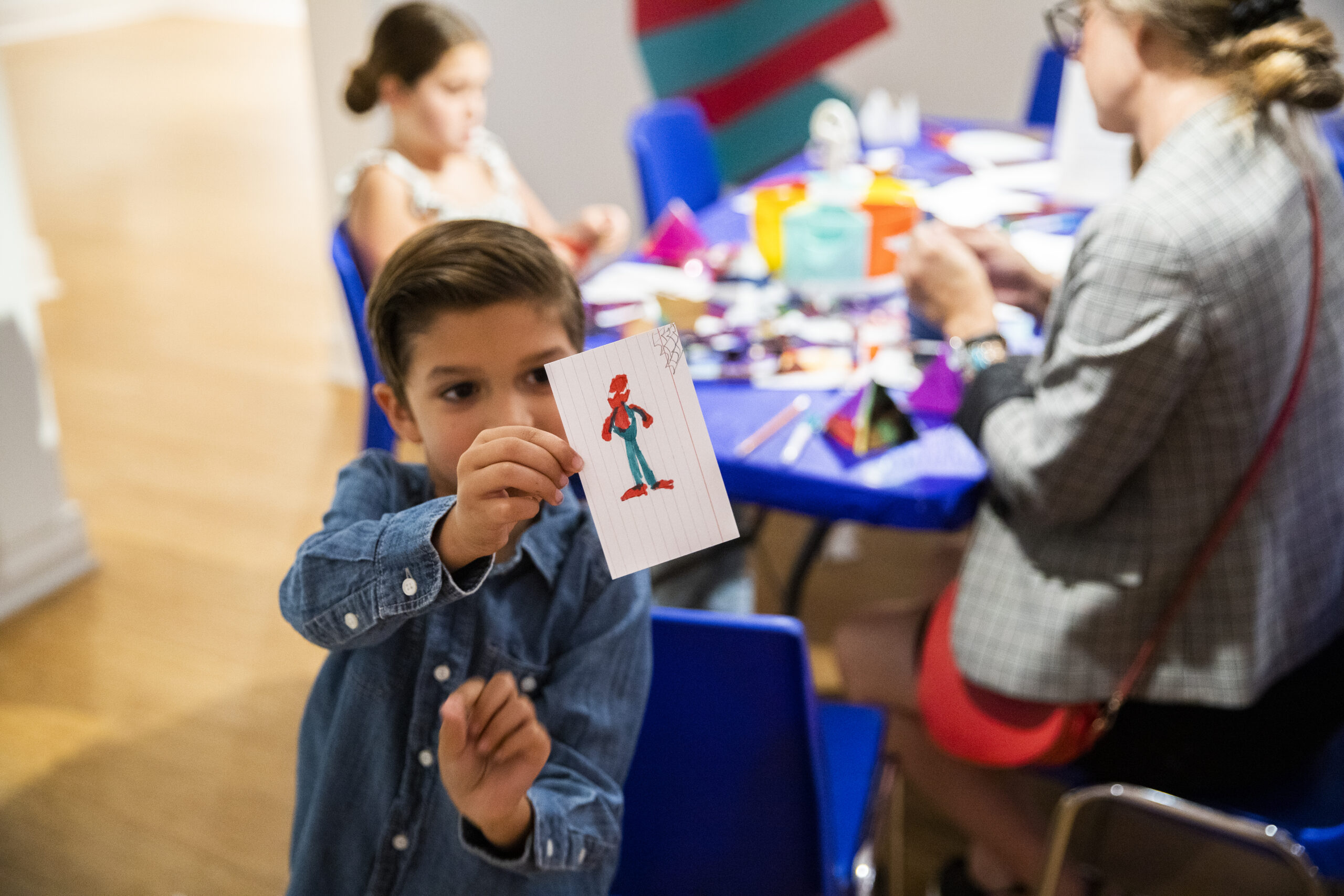 Laguna Art Museum is thrilled to announce its upcoming summer camps, Cruising California Camp in June and Curating Creativity Camp in July, offering a unique and enriching opportunity for children to explore their creativity and imagination through the world of art. These camps provide an engaging and educational experience, allowing children to immerse themselves in various art forms and techniques while fostering their love for the arts.
"Our summer camps offer a space where children can unleash their creativity, learn new skills and explore the beauty of art. We want kids to truly be comfortable expressing themselves in the museum and to foster an early love of art at a young age," said Julie Perlin Lee, Executive Director of Laguna Art Museum. "We look forward to welcoming children from all backgrounds and abilities to our museum this summer."
Cruising California Camp is a 5-day-long summer day camp for kids ages 6 through 12. Kids will engage in fun artmaking projects that celebrate the diversity and beauty of California. Full of exciting dress-up days and engaging movement-filled in-gallery activities, this camp is the kids' destination for the summer. The Cruising California camp starts on Monday, June 26 and continues through Friday, June 30.
What Are The Camps Like?
Curating Creativity Camp is a 5-day long summer camp beginning on Monday, July 17 through Friday, July 21. Kids will become artists, curators and art handlers as they explore the exciting world of Art Exhibitions. Taught by the education staff with special visits from other museum employees, kids will experience the museum in a new way while finding their own creative voice.
Schedule of Events
Cruising California Camp
Monday, June 26 – Friday, June 30, 2023 9:30 a.m. – 1:30 p.m.
Ages 6–12
Curating Creativity Camp
Monday, July 17 – Friday, July 21, 2023 9:30 a.m. – 1:30 p.m.
Ages 6-12
Cruising California Camp and Curating Creativity Camp are $280 each for museum members, with a discounted price of $220 per child if registering two or more children and $350 for non-members with a discounted price of $300 per child if registering two or more children. Parents or guardians do not need to be present for these events and pre-registration is required
for kids. To learn more about the upcoming summer camps and to register, visit lagunaartmuseum.org/events.
For more information about Laguna Art Museum, educational opportunities and programs, visit lagunaartmuseum.org. To stay connected and learn about upcoming events, follow the museum on Facebook, Instagram and Twitter.