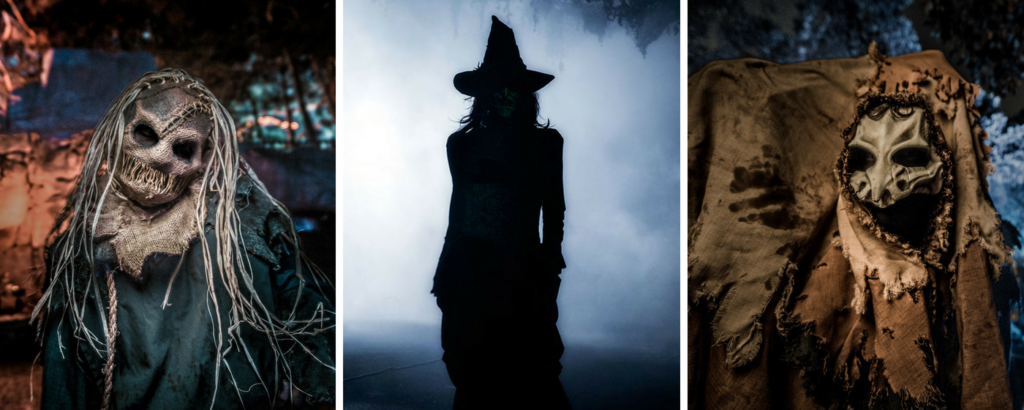 Monsters, stalking through the night, Halloween is the Night of Fright. Fear is what this night brings, Along with many other things. Are you ready for  Knott's Scary Farm? Lots of new and exciting things are on the horizon. Be prepared to scream and scurry because this year is packed with excitement. The 46th season Knott's Scary Farm will return with 14 mazes and haunted attractions and over 1,000 monsters lurking in the fog for 25 terrifying nights.
What's New At Knott's Scary Farm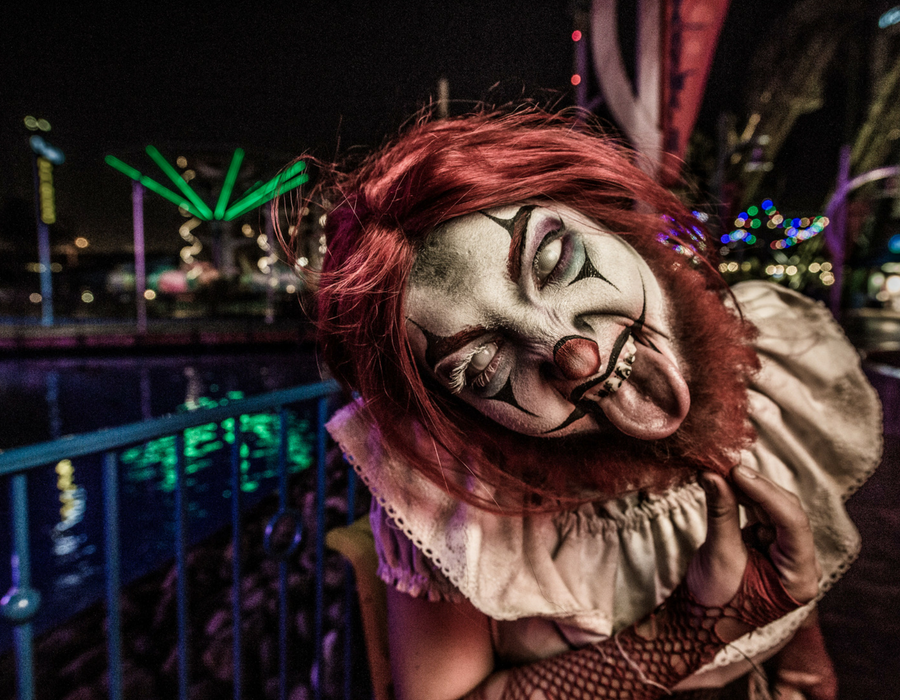 This year, a new and unearthly scare zone is making its sinister arrival to the park, for the first time the lake underneath Silver Bullet reveals the horrors and creatures it's kept hidden, until now. Forsaken Lake will unleash gothic creatures, which have been ravaged by the dark and murky waters, as they wander their crypts preying on unsuspecting visitors, looking for victims to drag back to their watery graves.
At Knott's Scary Farm, the park is the attraction and this year it will feature several new upgrades like, freshly new themed landscaping, enhanced ride lighting – HangTime will debut it's never before seen Halloween inspired lighting scheme plus, there will be a select roller coasters in the dark and newly enhanced park décor.
Ghost Town Streets, Carnevil and The Hollow scare zones will return to terrorize guests every night of Knott's Scary Farm. The monsters that live within these streets will cover every inch of the park midways, leaving nowhere to hide.
There will be a new dance party at Fiesta Village which will feature rhythmic music, performances by a live DJ throughout the night, dancing and sugar skull go-go dancers with Awaken the Dead.
The full 2018 Knott's Scary Farm lineup will be revealed on August 30th at the Knott's Scary Farm Announcement event. Stay tuned for live coverage that evening.
Tickets On Sale
Tickets are on sale now and can be purchased here.