I don't know about you but I am already drooling just reading the description of all the foods! The highly anticipated Boysenberry Festival is coming back for the 2022 season at Knott's Berry Farm. Daily, from March 18-April 24, the entire theme park will be decked out in various shades of purple and the aroma of boysenberry will be wafting through the air. So put on your stretchy pants and roll up your sleeves because this year there are so many new things to try, new gifts to purchase and lots of memories to be made!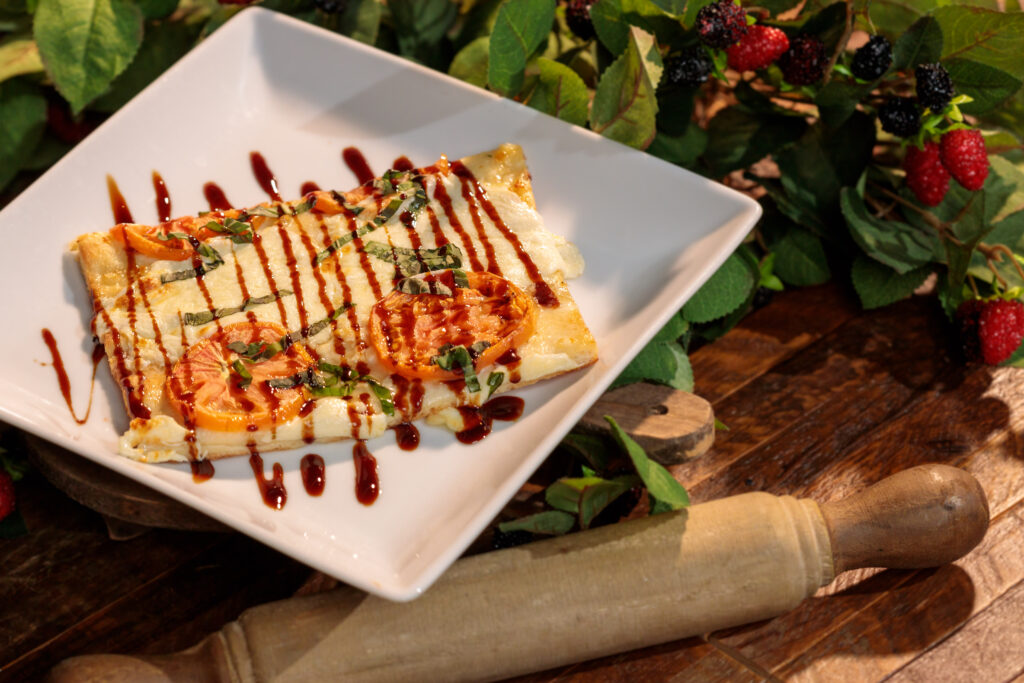 The Knott's Boysenberry Festival is an annual food-inspired event that celebrates the park's historic roots by highlighting the little berry that started it all, the boysenberry. This year's event will introduce entirely new food offerings featuring more than three dozen food and drink items. A few savory dishes to note include: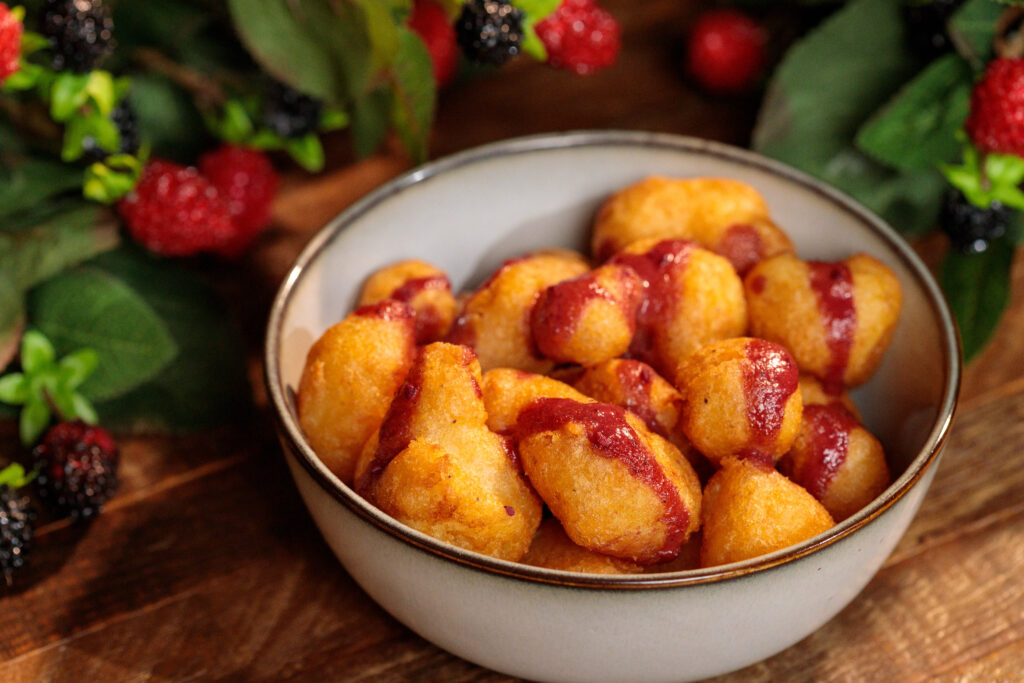 Cauliflower bites with a boysenberry curry drizzle
A sushi burrito with spicy crab surimi with avocado, lettuce, crispy onions, sesame and unagi sauce, all wrapped in nori with a boysenberry sweet chili dipping sauce.
Tasty dessert items can be found throughout the festival, perfect for those with a sweet tooth, including: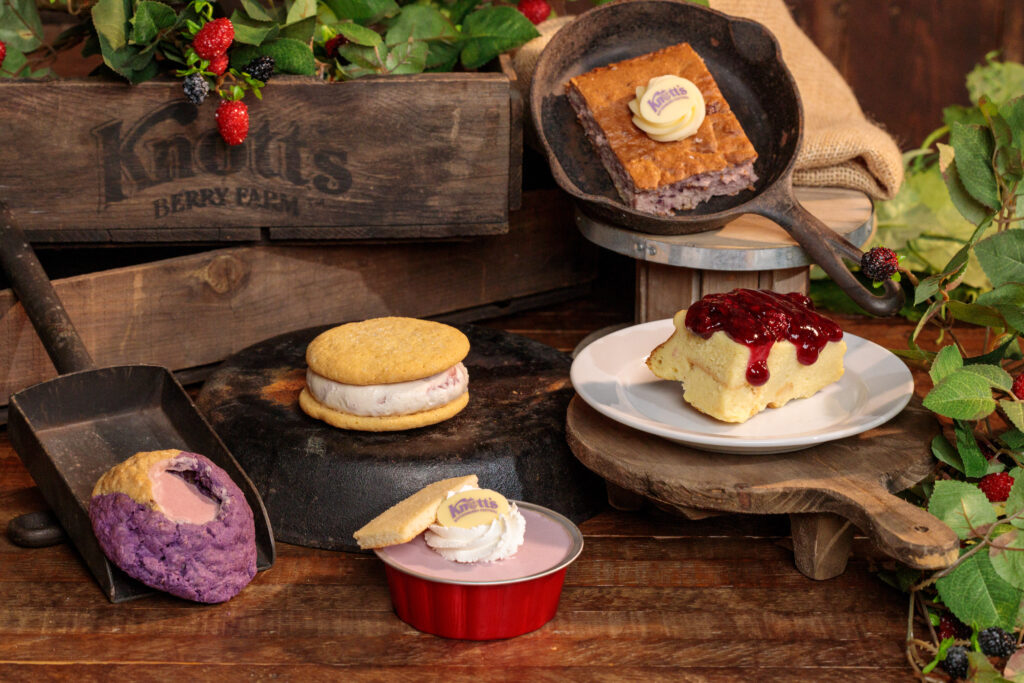 Sweet corn nuggets with boysenberry honey
Boysenberry bread pudding
A Boysenberry waffle topped with whipped cream and boysenberry maple syrup.
A great way to indulge in the new boysenberry delicacies during the festival is by purchasing a tasting card priced at $55. The tasting card offers six tastings from a selection of boysenberry-inspired dishes and drinks. A variety of signature boysenberry items will also be available for purchase a la carte. Tasting cards are available at Knotts.com or at the theme park.The tasting card will offer six tastings from a selection of 25 boysenberry-inspired dishes and drinks. A variety of signature boysenberry items will also be available for purchase a la carte. Tasting cards are available at Knotts.com or at the theme park.
Guests can also create over 75 unique boysenberry-inspired creations with limited-edition merchandise found throughout the park. This year's merchandise includes a grand selection of packaged food items perfect for take-home souvenirs. The Berry Market, located in the California Marketplace, also features signature boysenberry items like the refreshing boysenberry sarsaparilla and our classic jams and preserves. Unique boysenberry-inspired artisan products also will be available at the Boysenberry Festival Craft Fair, with over 30 local craft vendors.

Entertainment:
Knott's Boysenberry Festival also offers endless entertainment throughout the park. From musical performances to fun interactive games, there is something for every member of the family to enjoy.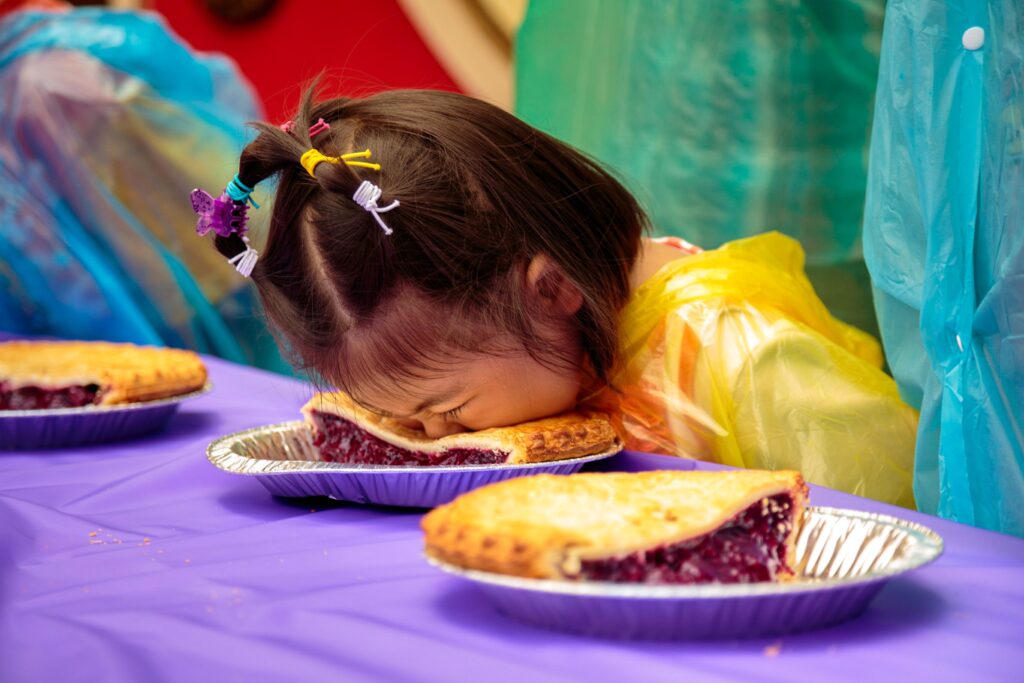 Guests are invited to celebrate the heritage of California's original theme park with the new show Knott's Preserved. Through song, dance and storytelling, Knott's Berry Farm comes alive as the audience takes a musical journey from the little ghost town of Calico to the Seaside Boardwalk of the Roaring '20s to commemorate the heritage of the park.
All aboard for a boysenberry bon voyage at the legendary Bird Cage Theatre with a special presentation of the comedy melodrama Riverboat Revenge.
Guests are challenged to try their berry best in Boysenberry Fun and Games, which includes the wildly entertaining Boysenberry Pie Eating Contest.
Young ones and young at heart are invited to cozy up to the cutest critters on the farm, including horses, sheep, goats and other furry friends at Old MacDonald's Barn, a tribute to one of the farm's original attractions.
Those unfamiliar with the berry that started it all are encouraged to grab a slice of history in the History of the Boysenberry museum in Town Hall.
You can also grab a seat (and a plate!) at Fireman's BBQ, where various musical duos take the stage with a selection of bluegrass and country tunes, they will have your toesa-tappin' and your handsaclappin'!
Knott's Berry Farm Hotel Packages
The Boysenberry Festival is included with admission to Knott's Berry Farm. For a special treat, guests can book a stay at the Knott's Berry Farm Hotel for overnight accommodations just steps from the park. Additional costs apply for food-tasting experiences within the event. Knott's will have extended hours on select days, allowing guests extra time to take advantage of the limited-time offerings.
BUT TICKETS HERE:
Here is your chance to get discounted tickets to the Boysenberry Festival through Undercover Tourist!