Have you heard? There is a new John's Incredible Pizza that opened in Westminster Mall! It's 41,000 square feet of pure family entertainment and food! As you drive up to the mall you are greeted by a giant checkered "John's Incredible Pizza" sign in the front that welcomes you to a world of fun! One inside you will find another giant Marquee that is great for photo ops!

Upon entering guests will find a family-style All You Can Eat Buffet where the food is prepared fresh and cooked from scratch. The buffet features a variety of freshly made pizzas, fried chicken, pasta with homemade sauces, a 40+ item salad bar, soups, potato bar, and desserts. Guests can enjoy their meal in one of many themed dining rooms, including the Tahoe-style "Cabin Fever", the kid favorite "Toon Time Theatre", colorful "Kaleidoscope" or "Hall of Fame" sports room with big screens TVs.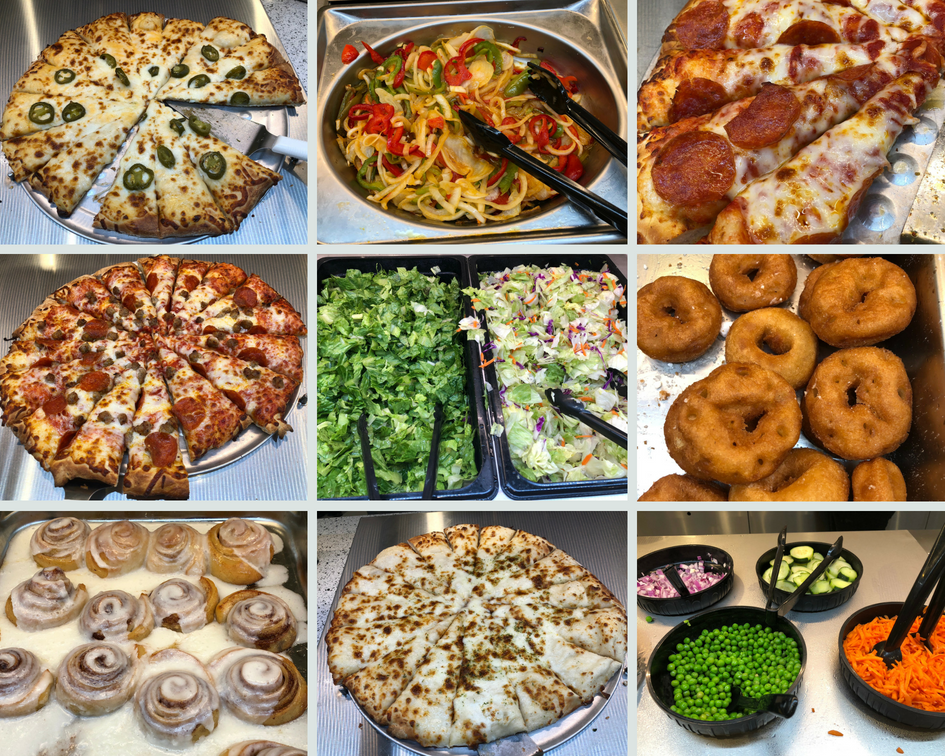 On the other side, guests of all ages will find Fun World jam-packed with video and redemption games plus exciting rides. Kids will enjoy adult-sized Bumper Cars; Twister, a fast whirling thrill ride and bouncy Frog Hopper. Plus kids are sure to love their furry, dancing mascot named IncrediBear. The venue will also has numerous party rooms for birthday parties, private events and business meetings. View party packages at www.johnspizza.com/events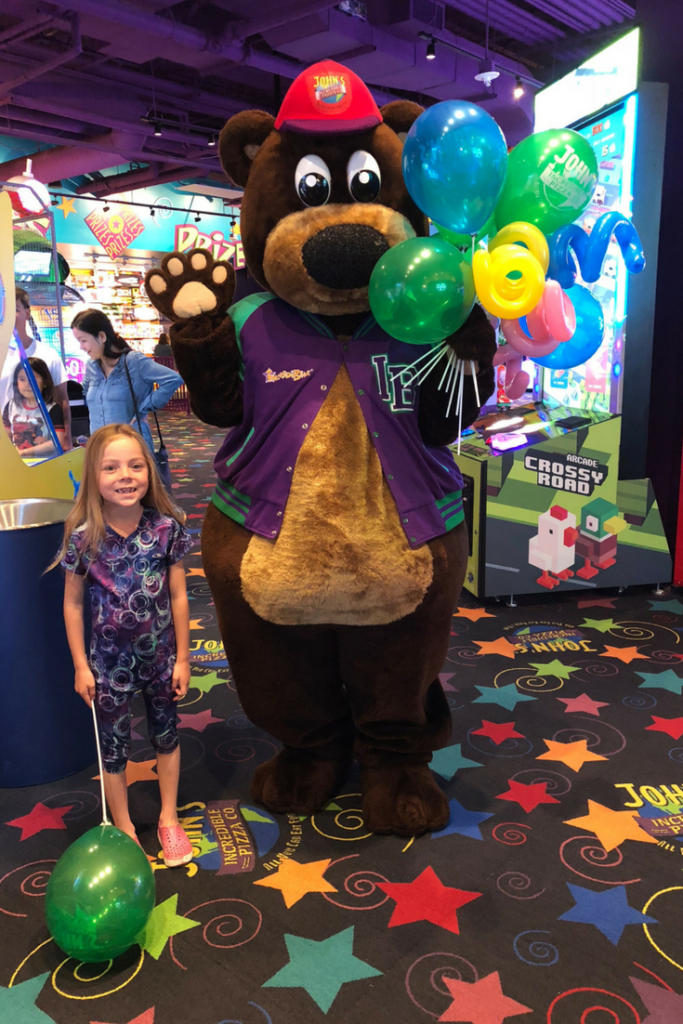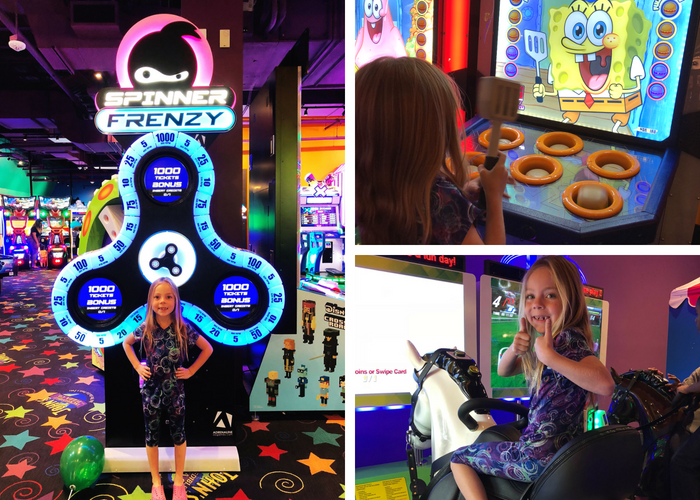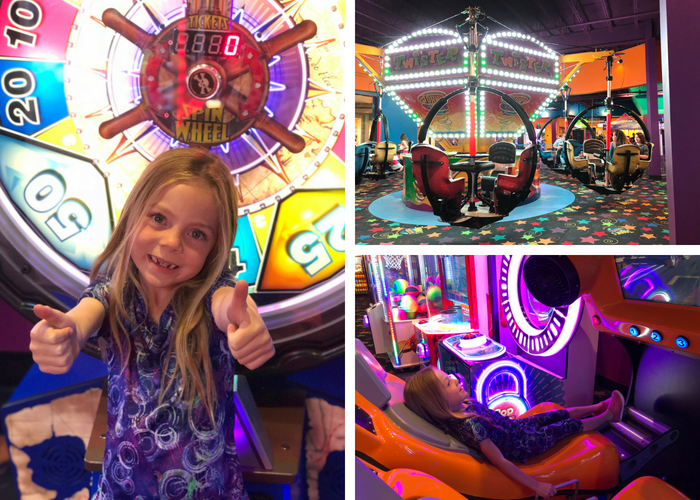 Once your child is done playing and has gathered all of their tickets they can redeem their tickets for prizes at the redemption counter. First they need to insert their tickets into the ticket "eater". Then you will be given a piece of paper with your ticket count. Bring that to the counter and kids can pick out their prizes accordingly. There are all kinds of prizes ranging from little plastic bracelets all the way up to electronic equipment.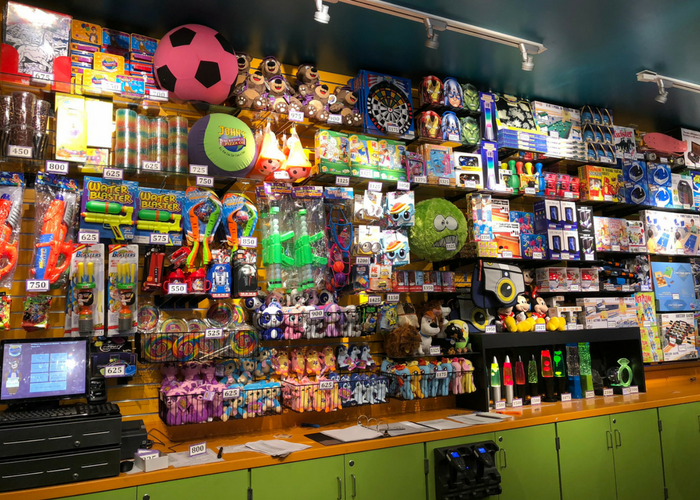 How Much Does It Cost To Get In?
You cannot pay just to play. John's requires a buffet purchase for entrance.
For More information visit John's Incredible Pizza on Facebook and on Twitter.