It's not often I shop for new clothes for my daughter because she always gets cute hand me downs from her friends. She is the tiniest of all of them so her closet is always full because she takes forever to grow out of things. However, during the times that I do shop for clothes for her I try to find things that are soft, comfortable and affordable. She plays hard at school and has to sit a lot so I want her to be comfortable so she can focus.
Jill Yoga offers girls aged 2 to 14 fashionable trendy activewear for any activity, all at a great price! The outfits are bright, bold and beautiful and help girls feel confident in their own skin!
Recently my daughter sampled the galaxy print leggings made from polyester/Spandex.  They have a contrasting inside waistband and reflective logo print and are 100% machine washable. She also got the matching Classic Yoga Jacket! It is made from athletic jersey knit material with contrasting inside collar. Full front zip, Stand collar, Long sleeves and reflective logo print. This item is also machine washable.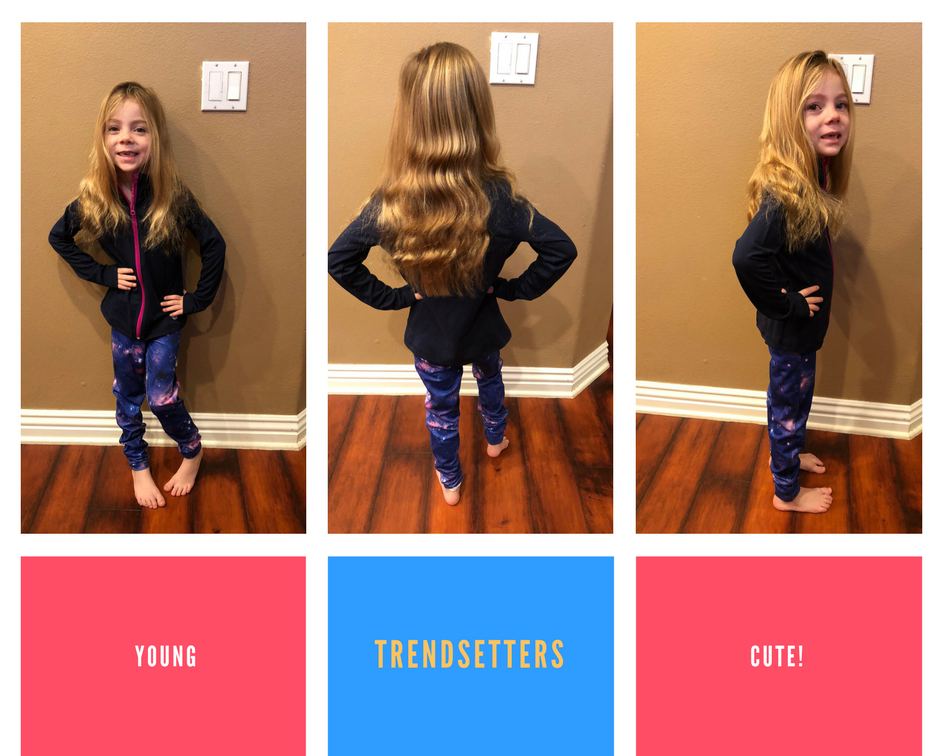 Free Shipping on Orders of $100
Jill Yoga offers FREE SHIPPING across the continental US on all orders for $100.00. They ship to most USA zip codes however, they do not currently offer shipping to Alaska, Hawaii, or Puerto Rico.
Jill Yoga Accessories
Did you know Jill Yoga also offers yoga mats, headbands, bags hats, gloves and socks? Each one matches an outfit and can also be mixed and matched as well!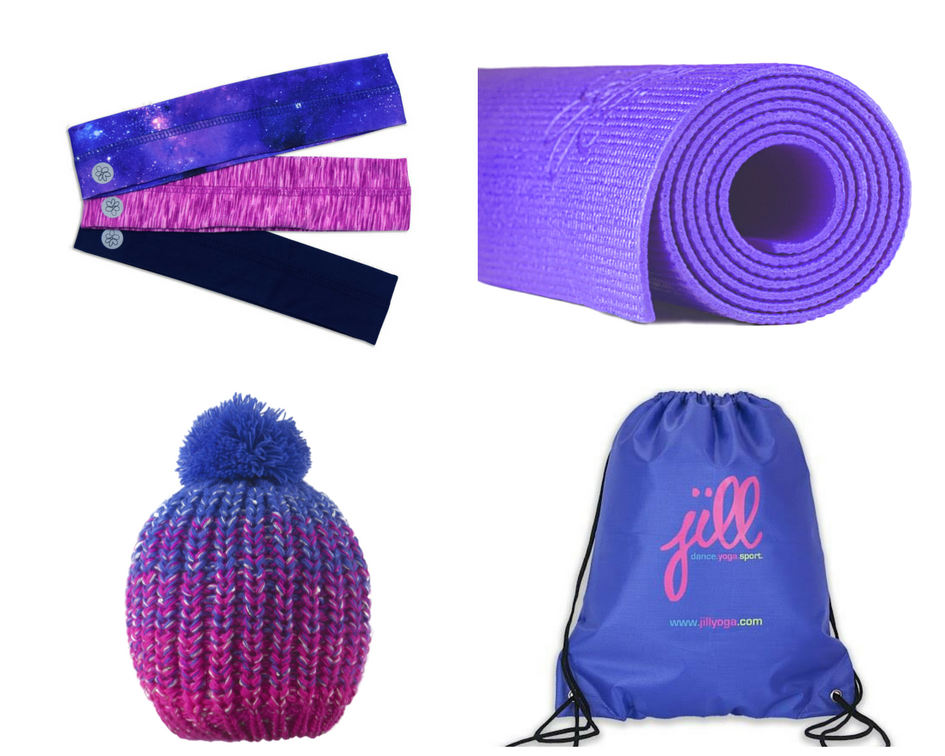 For more information visit Jill Yoga on Facebook and on Twitter.